Hi everyone! Welcome back!
I hope you've been enjoying my Valentine's series. It's time to bring the festivities to an end with a look at the oft-dreaded, oft-neglected theme of masculine Valentine's cards!
Let's face it – much as we'd like to fill all our cards with hearts and red and pink and pretty things, a lot of the time we are giving Valentine's cards to our significant others – and if reds/pinks/hearts/pretty things aren't their bag, then those cards are gonna go down like lead balloons.
Valentine's cards that are more masculine in nature aren't actually that hard – and in fact many can be Quick & Easy too – perfect for this series! I decided to take a look down memory lane and pick out some of my favourites from previous years – as well as revamping a much-loved favourite of mine to make it fit a Valentine's theme: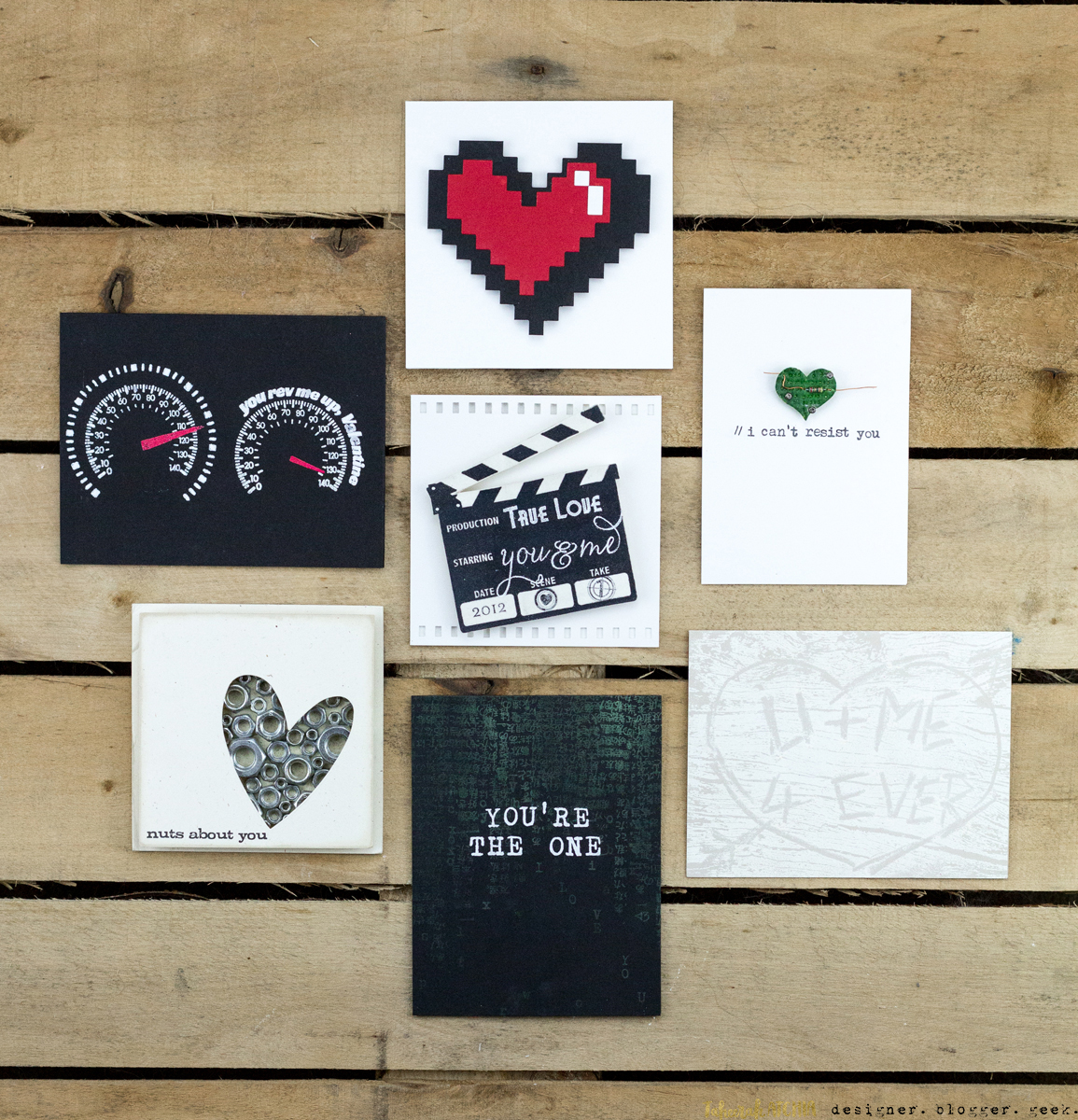 LOVE. These are the kinds of cards that really get my designer senses tingling. They touch on natural elements, geeky themes, and general awesomeness.
Let's take a closer look.
For The Engineering Geek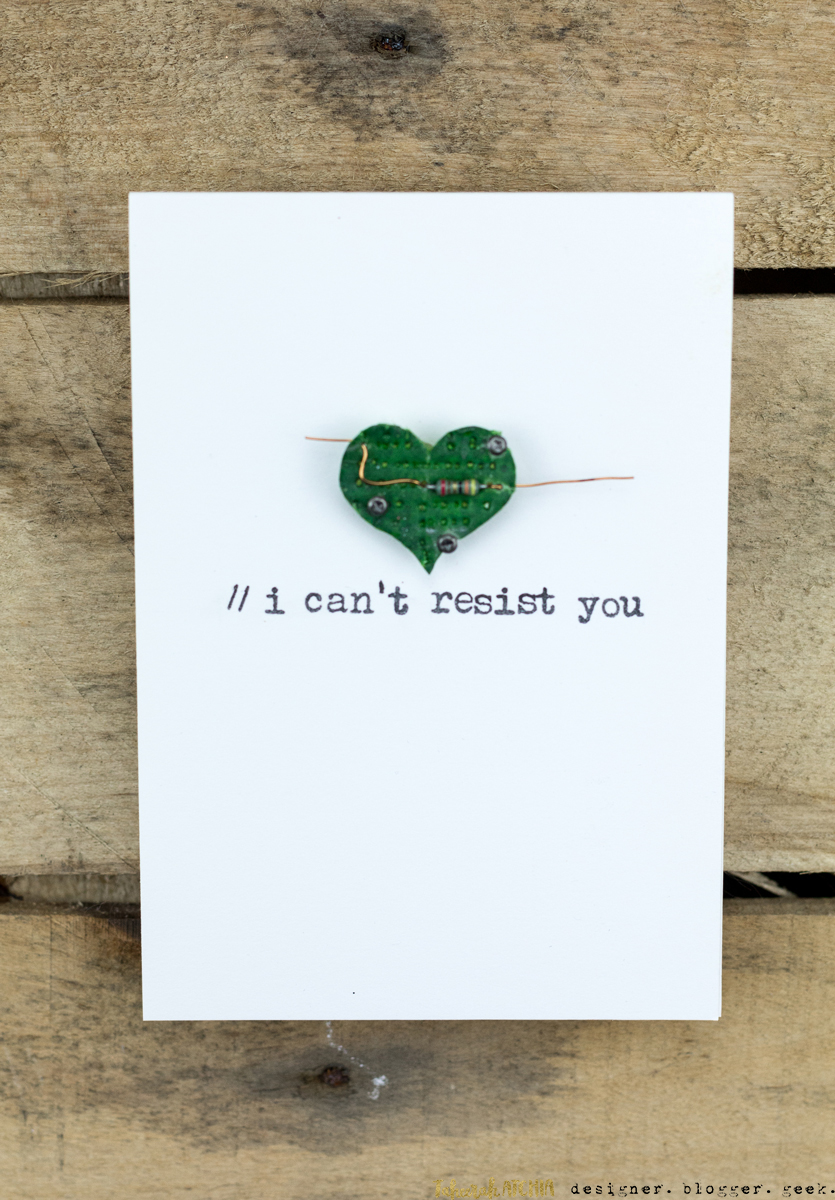 This punny card takes its inspiration from a computer circuit board! I used a real resistor and manipulated my heart to look just like a circuit board – even including soldering wire!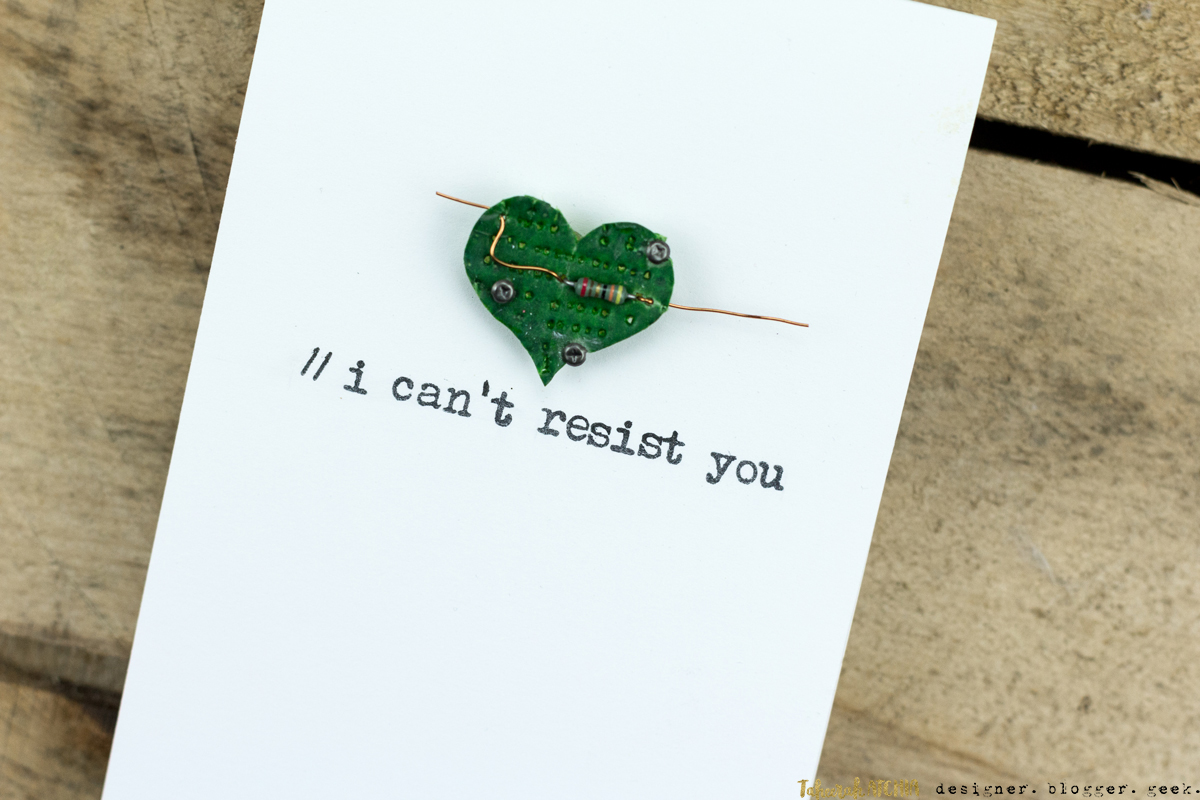 Original post can be found here.
For The Construction/DIY Lover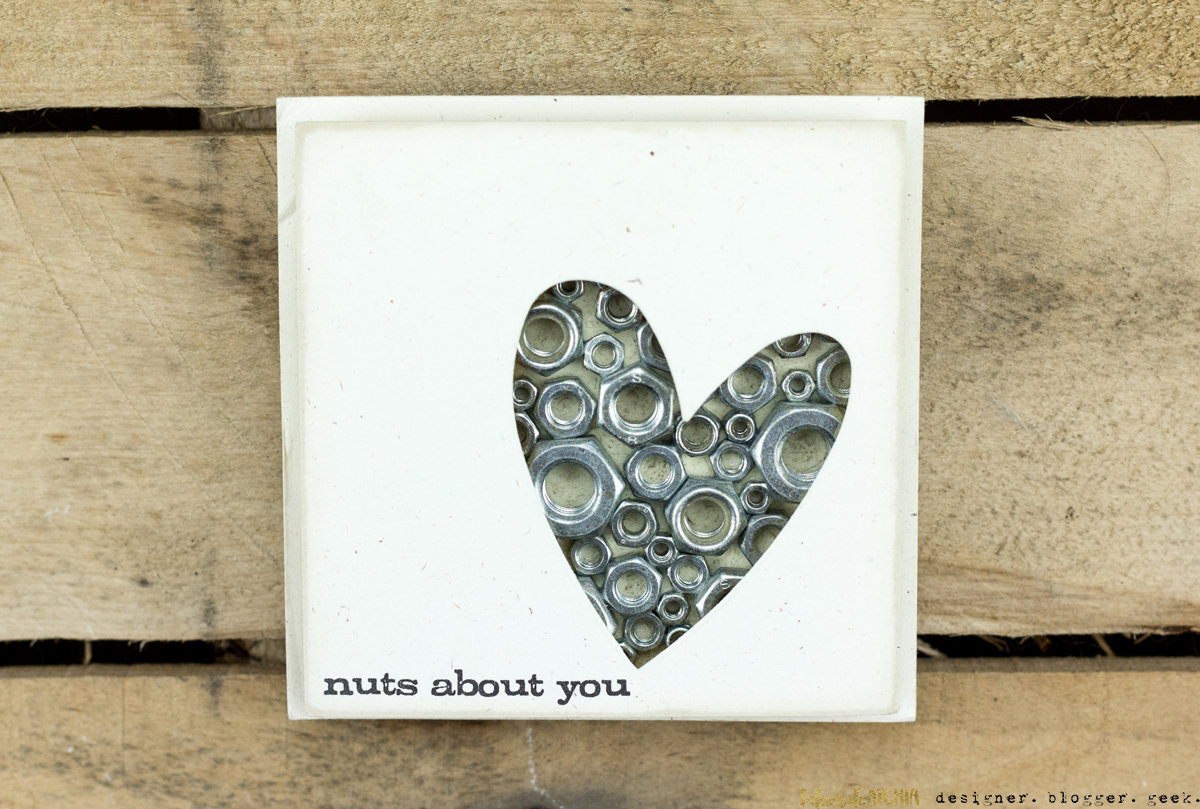 A ton of nuts went into this punny Valentine's! I spent quite a while perfecting the placement of each one before adhering them in place. This baby is a heavy card but the detail in it is truly swoon-worthy.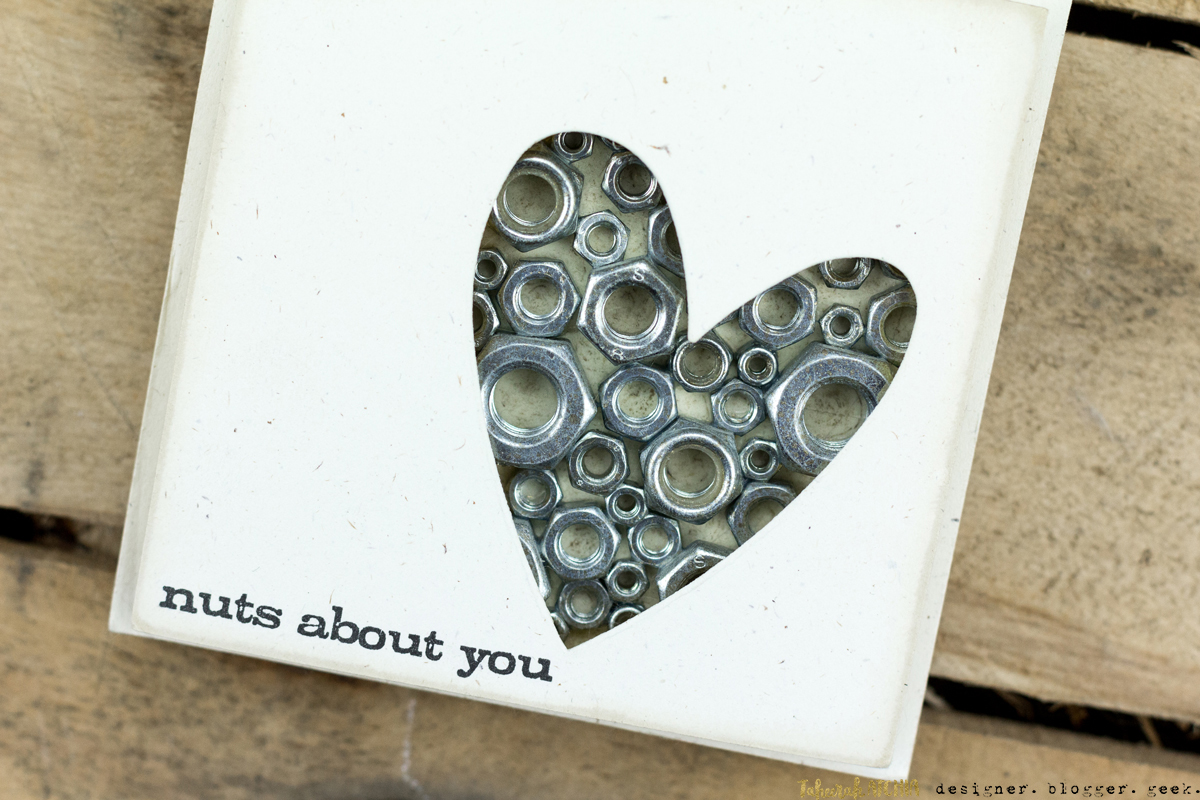 Original post can be found here.
For The Movie Buff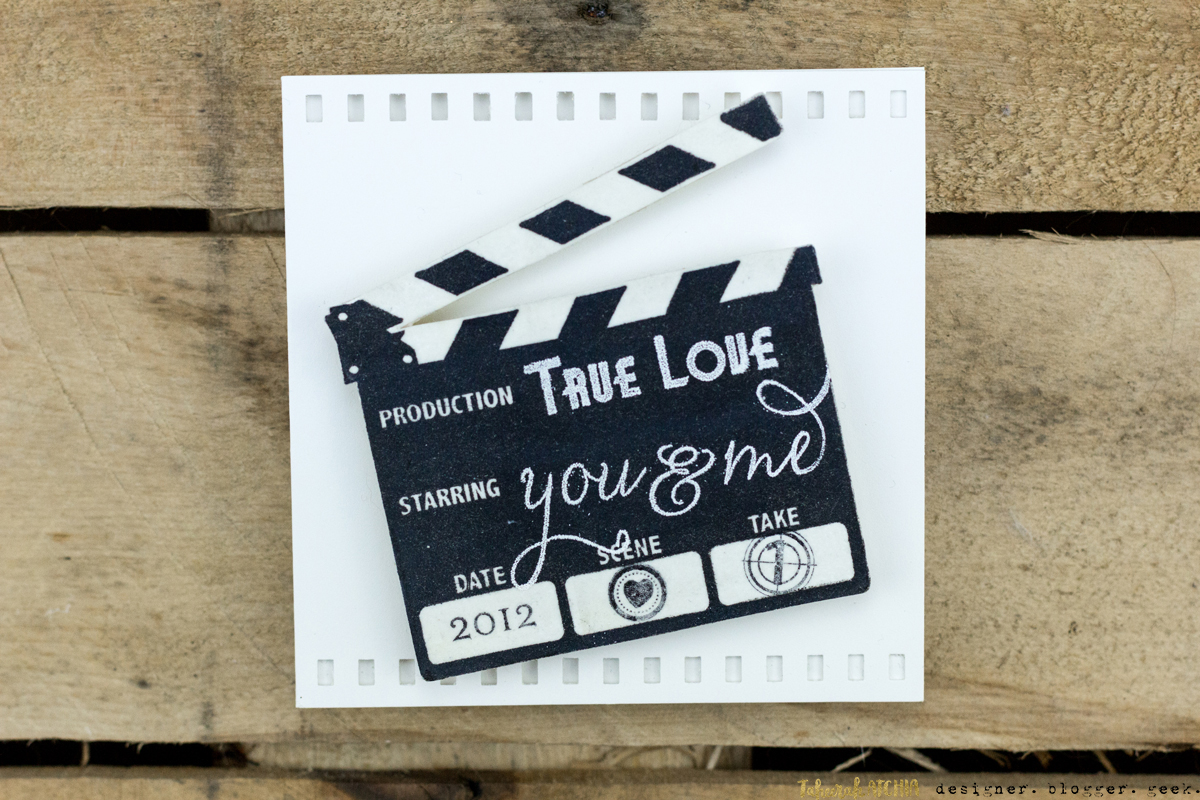 I just love this old-fashioned clapperboard! Embossing the sentiments in white keeps with the chalkboard look, and adding the date, scene and take allow you to totally personalise this card for the recipient.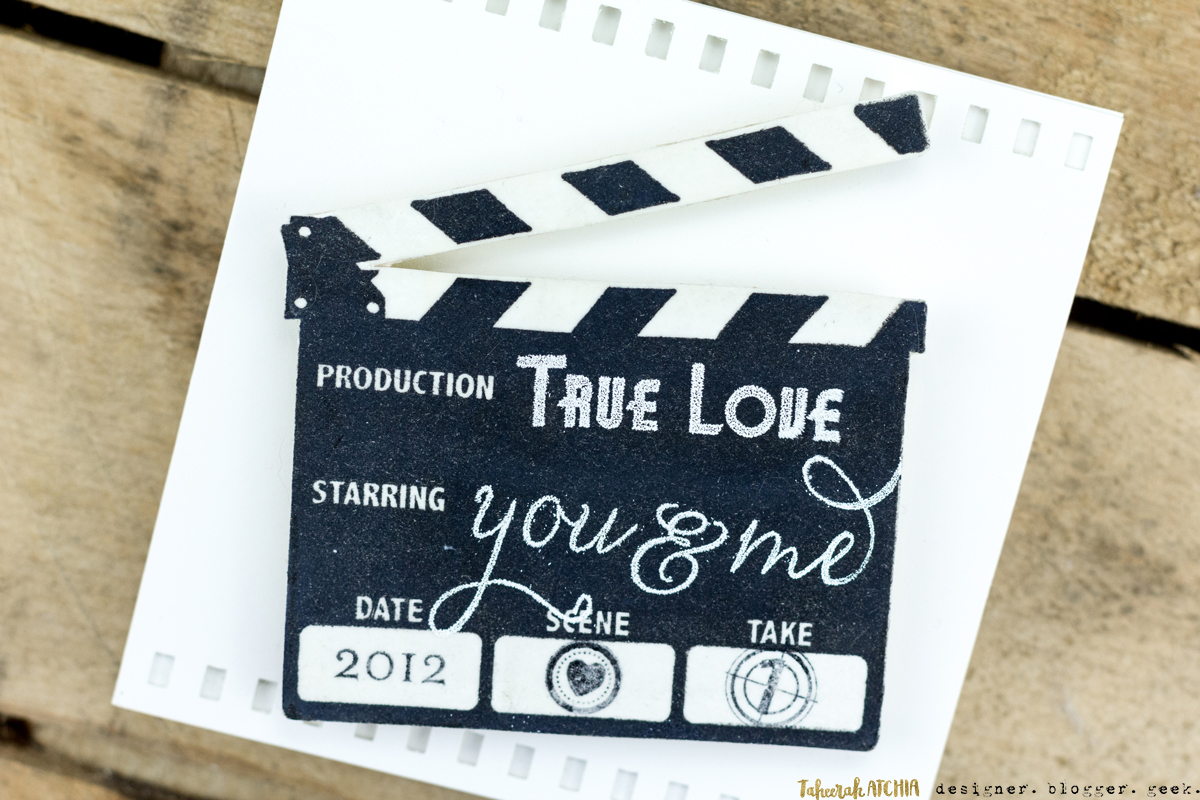 Original post can be found here.
For The Car Fan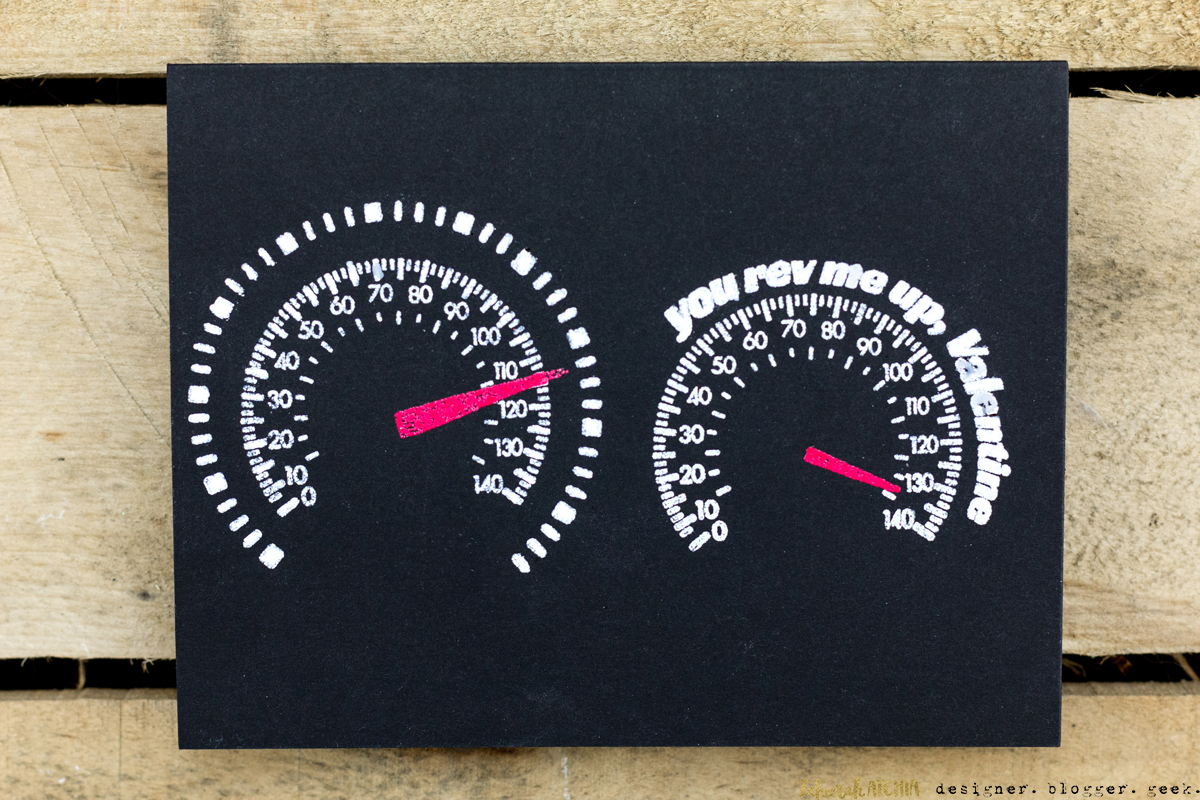 I purchased this stamp set at the time specifically with this card idea in mind. I love it when a plan comes together! The red dials add a great contrasting touch and I'm thrilled with the end result.
Original post can be found here.
For The Gamer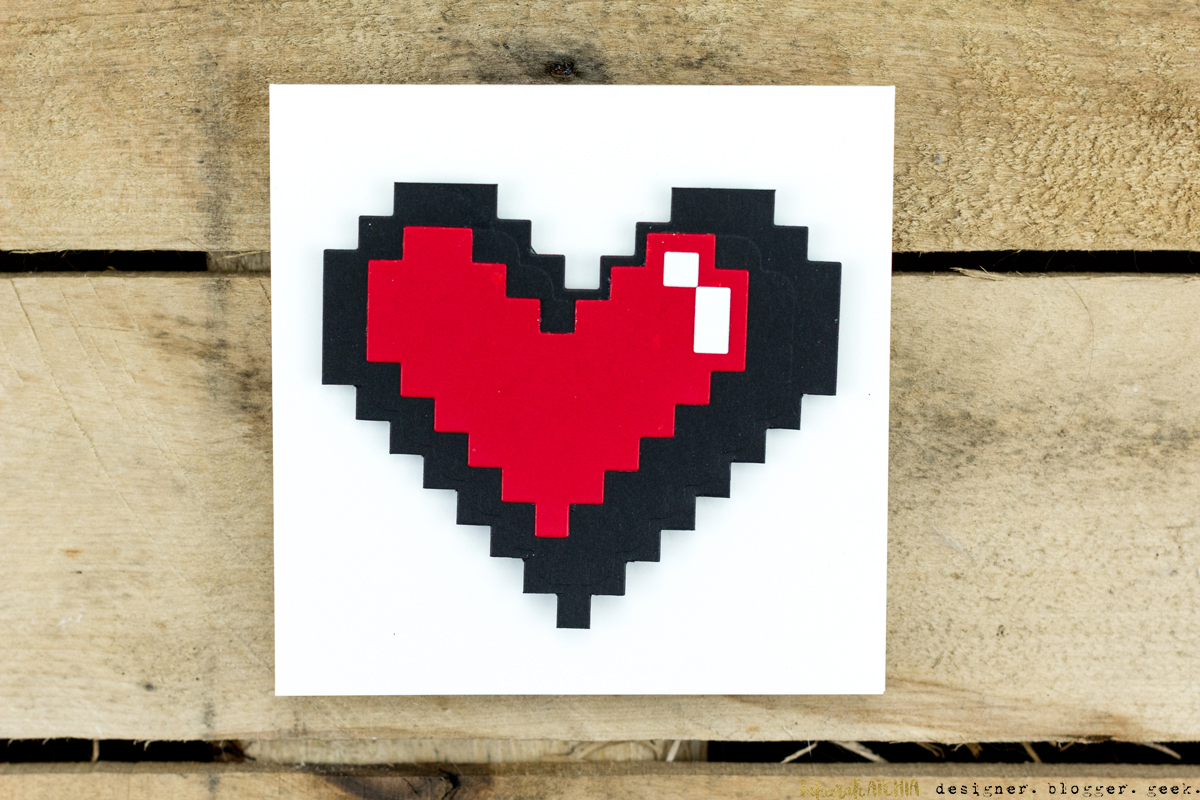 This 8-bit heart card still gets a giddy feeling from me! It came together in a pinch thanks to some clever dies!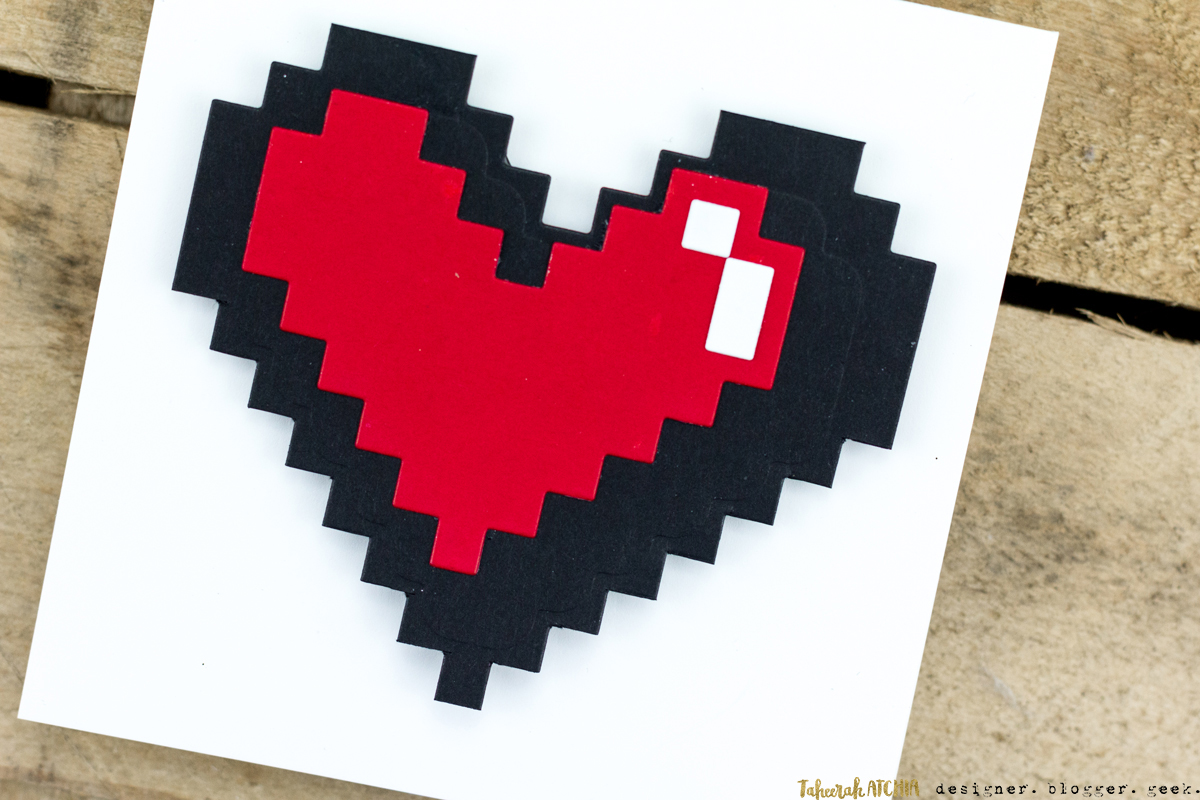 Original post can be found here.
For The Outdoorsy Type
This one had me patting myself on the pack for a clever idea well executed (I'm allowed to do that, right?!). I stamped the woodgrain onto the card and coated it with embossing powder, but before heat embossing it I scraped away some of the powder, effectively 'carving' the sentiment and heart into place!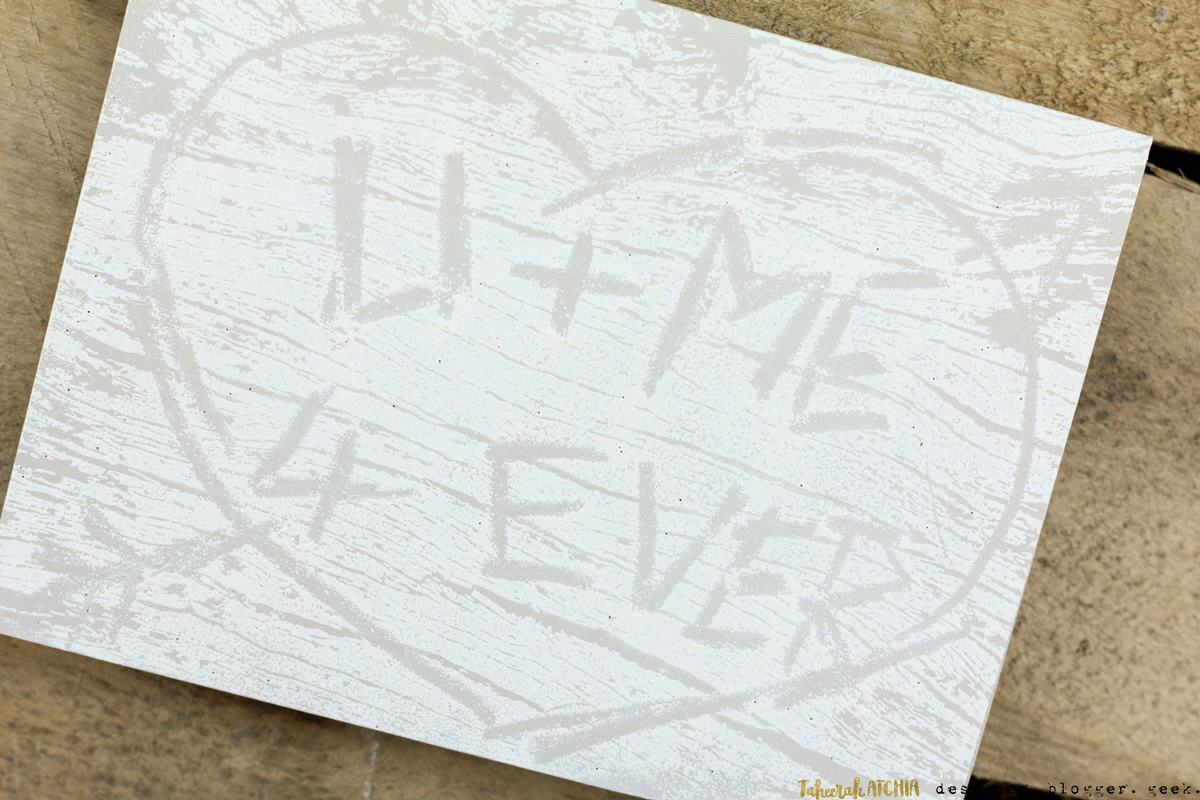 Original post can be found here.
For The Techy/Sci-Fi Geek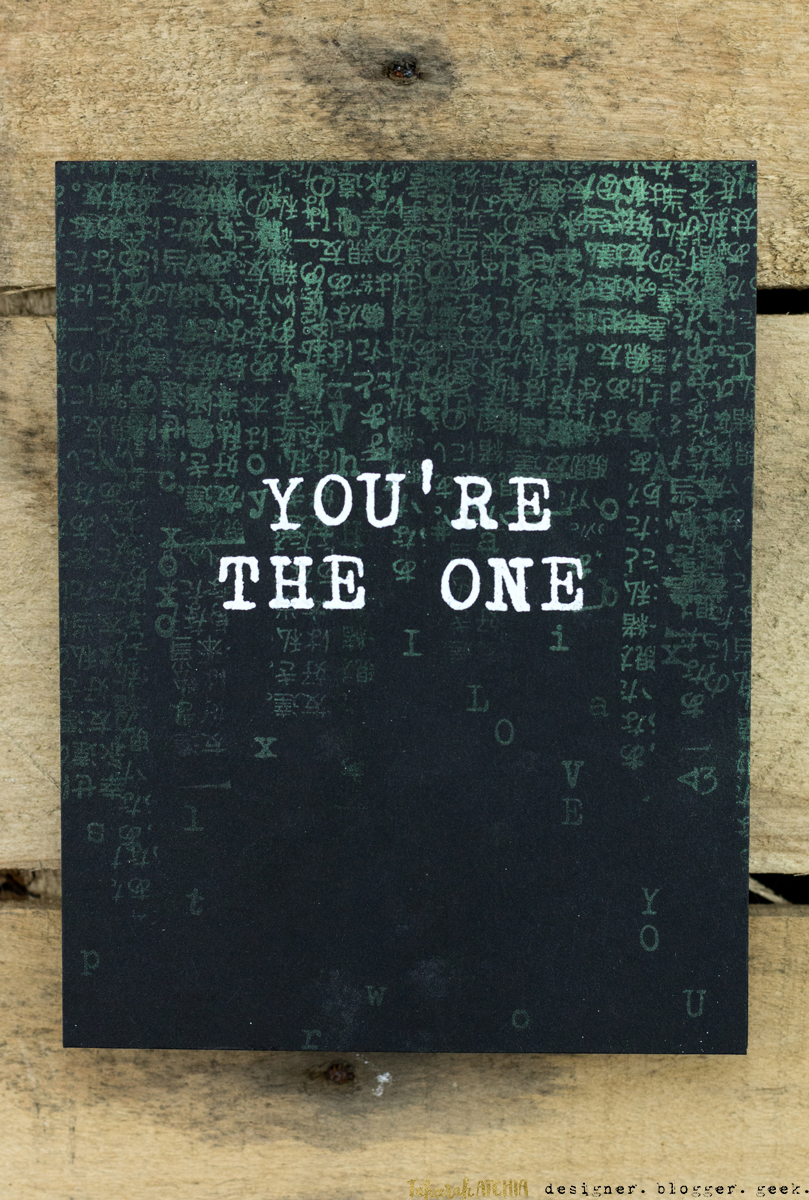 Okay, so I have to confess. This is probably one of my most favourite designs I've ever come up with. So much so that I've made it three ways for three different occasions – unheard of for me. Originally starting with a giant 'Sorry You're Leaving' card (original post can be found here), it was then remade as a birthday card (here), before making it up as a Valentine's card today.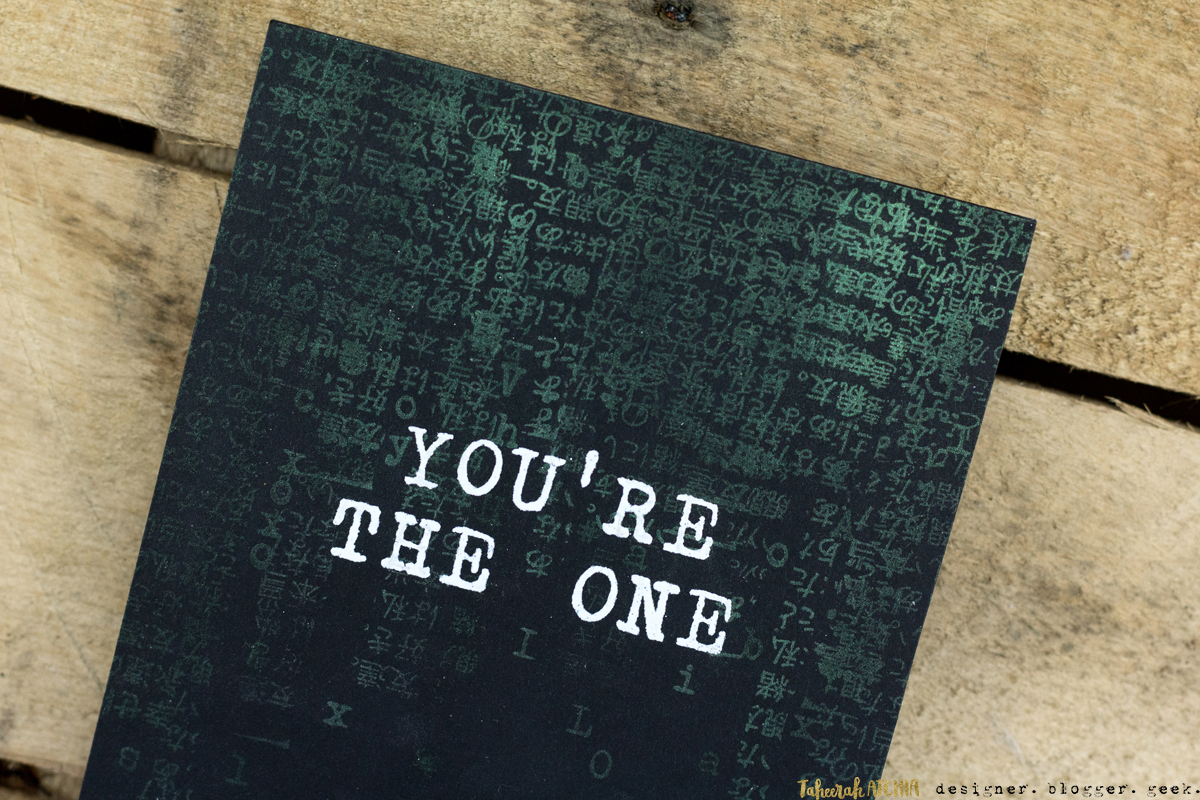 I have to say this is probably my favourite incarnation, and the sentiment here is the one that most closely fits the movie too.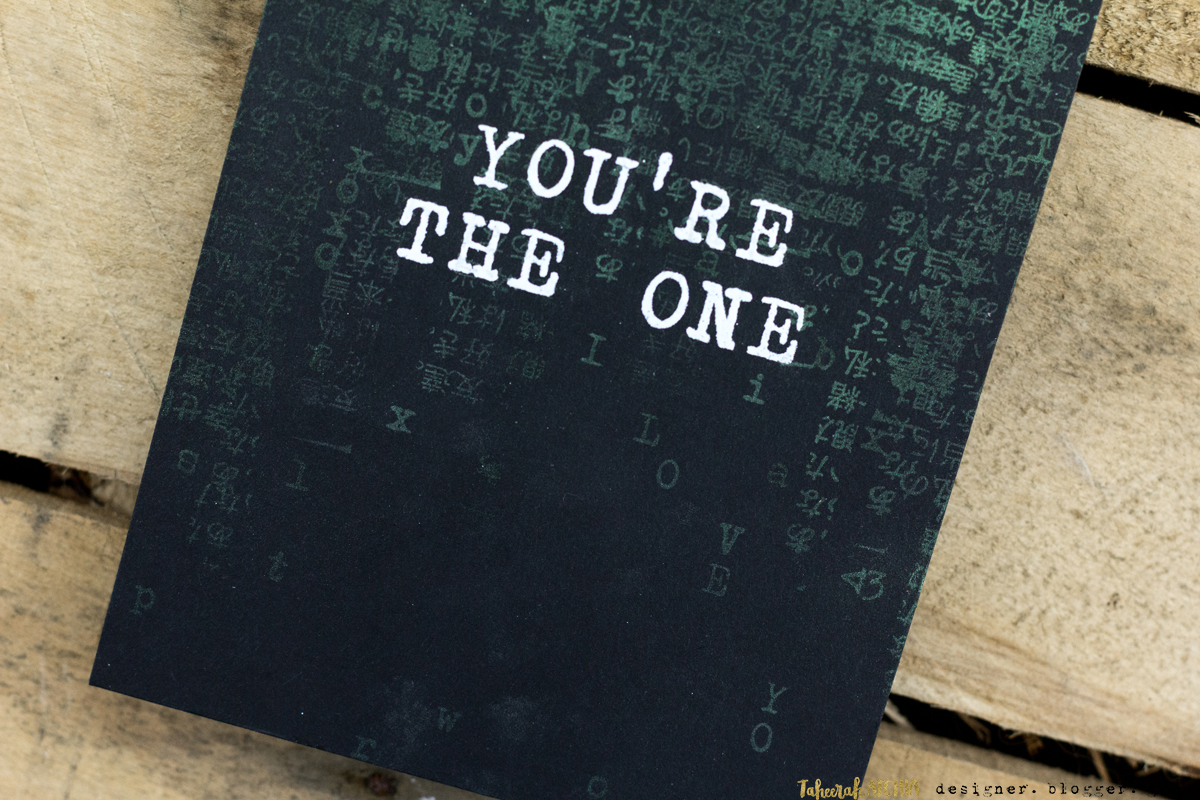 As usual, I include some secret messages hidden in plain sight in the design (can you spot the messages on this one?), and in this version I managed to work out the kinks that preyed on me during the creation of the birthday card. I think this is the final time I'll make this card now – unless there's a deja-vu aka glitch in The Matrix *wink*.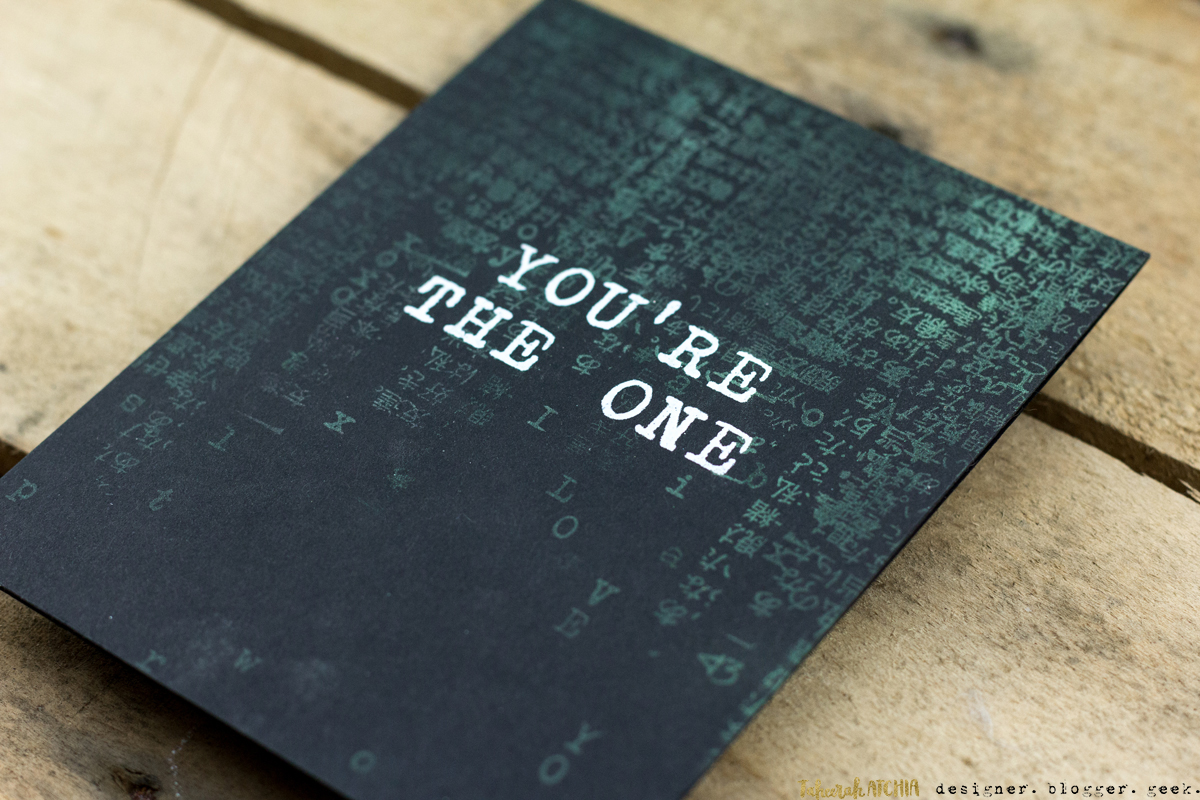 I hope you've enjoyed my mini series focusing on Quick & Easy Valentine's Cards that make a Big Impact! Hopefully you've picked up some ideas for next year's cards and beyond! Thanks for stopping by!