Hi everyone! Happy Friday!
It's the 17th of the month which means it's time for the Calling All Sistahs Blog Hop. This Blog Hop, organised by CAS-ual Fridays Stamps, is to encourage and remind everyone to examine their breasts on a regular basis. Early detection is vital to getting a good prognosis, and I encourage everyone to get into a good routine of checking themselves.
We're not only here to give you a reminder though – we're also here to share some prettiness too! Here's my card for this month's hop: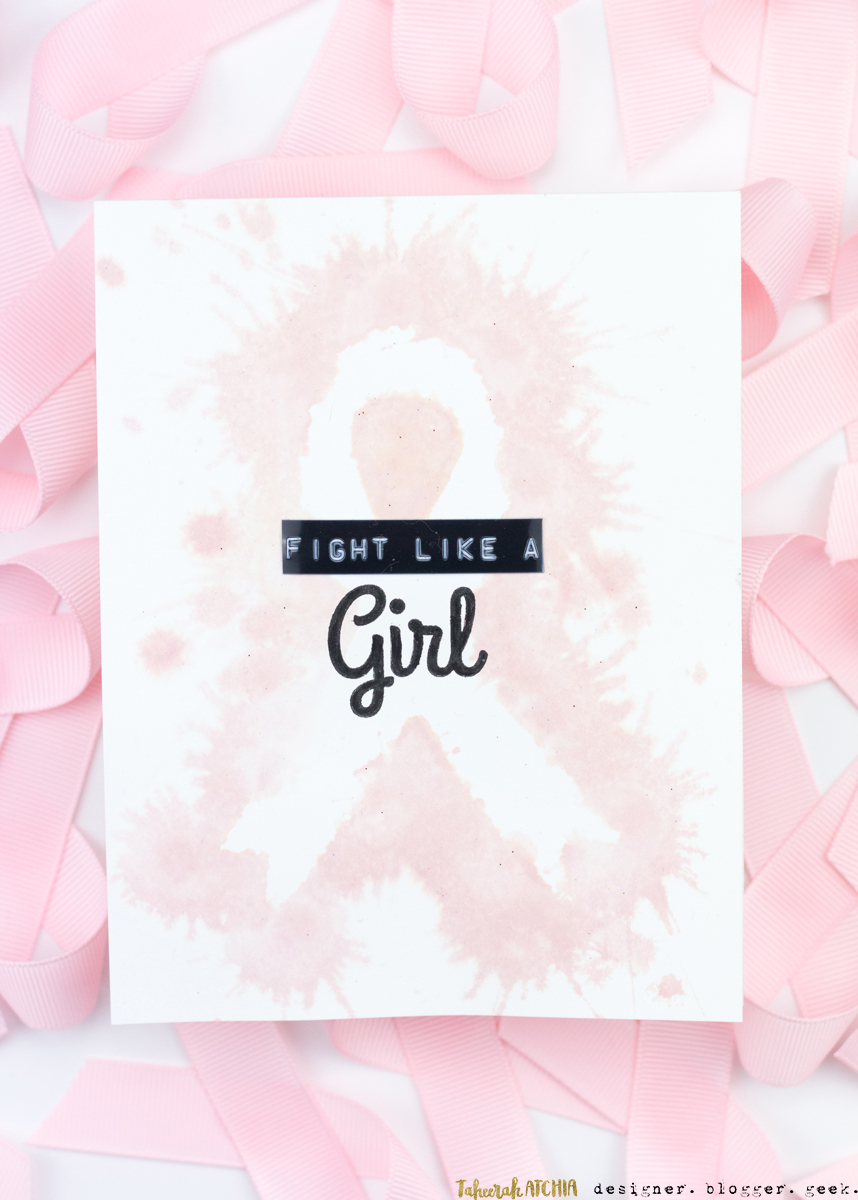 I used the Ruffled Ribbon die to die cut a stencil from acetate. I then used the positive piece of the die cut as a mask and splatted Distress Stain to create the shape of the ribbon.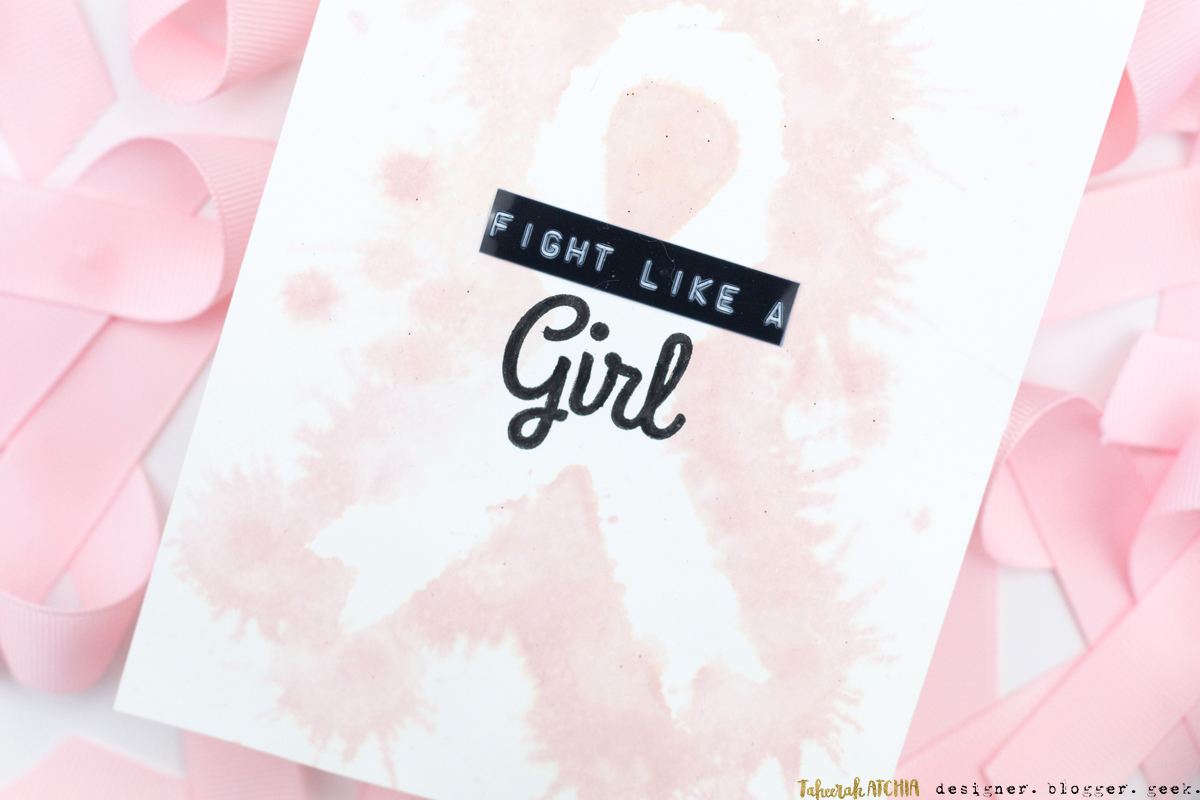 I stamped the 'Girl' sentiment from the Calling All Sistahs stamp set to create the focal point, and completed the sentiment with the help of my label maker.
Make sure you check out the entire Hop order on the CAS-ual Fridays Stamps blog! Your next stop is Mary Moisan.
CAS-ual Fridays has a Calling All Sistahs line of products, and 50% of all profits from its sales are donated to the National Breast Cancer Foundation. Don't forget you can also use my special code TAHEERAH2017 to get 15% off your order too!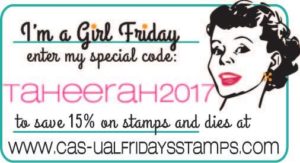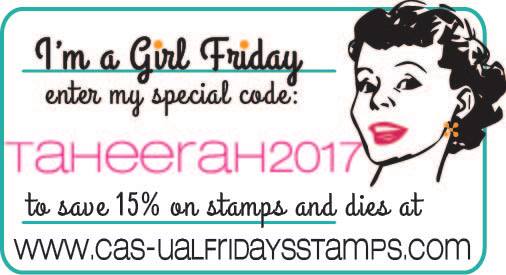 Thanks for stopping by!
Supplies