Hi everyone, welcome back!
I promised you some projects made with the 10 Products I mentioned in my last post, so I'm back to show you just that!
With Valentine's I think it's always fun to give not just a card, but little keepsake notes. I like to hide them round the house with clues on them, Scavenger Hunt style. It's loads of fun, plus afterwards there's a pile of little goodies that you can keep after the day too.
I decided to whip up a batch of love notes and envelopes, and set to work with some of my supplies: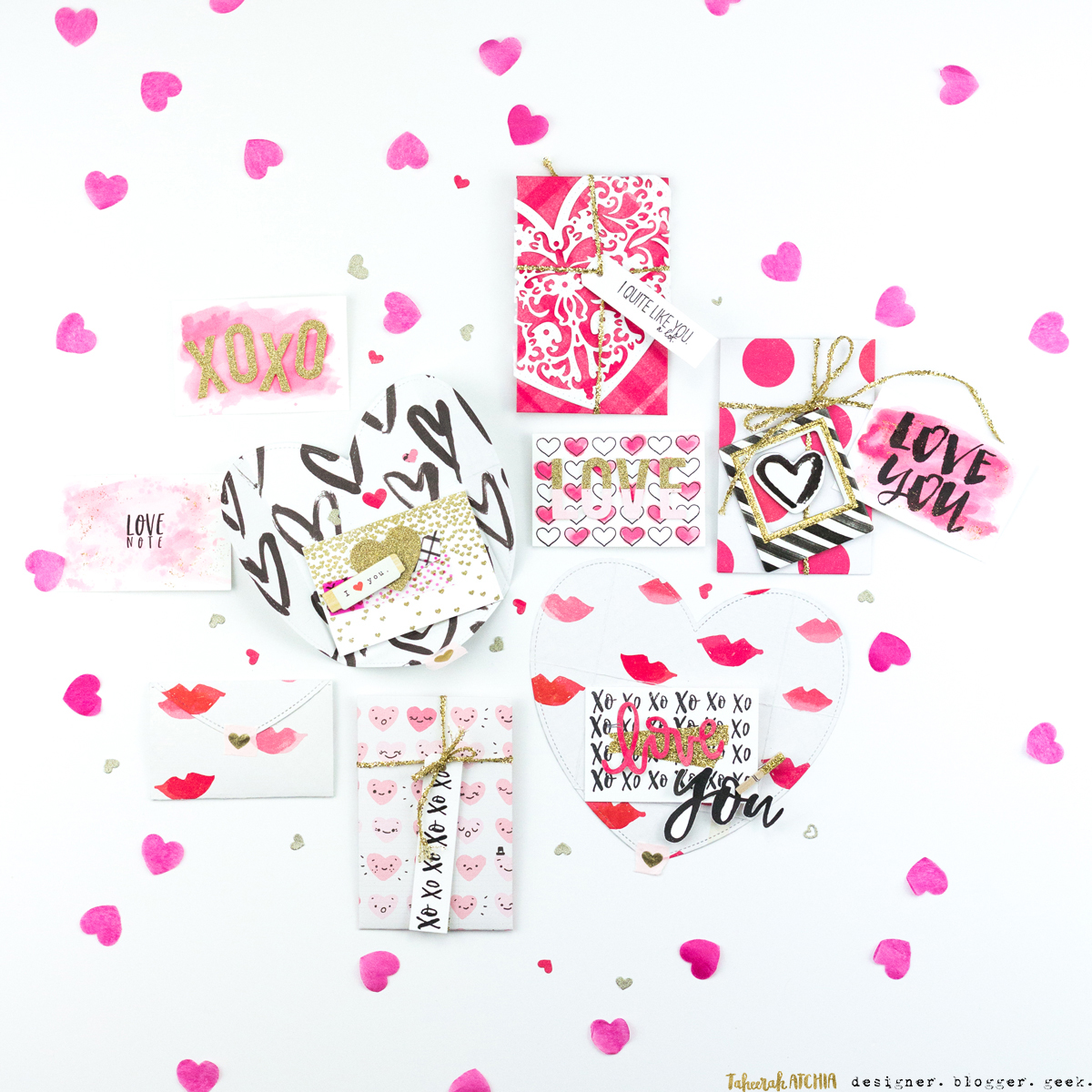 Gorgeous, right?! I love the entire ensemble all together, but the individual elements all work on their own too!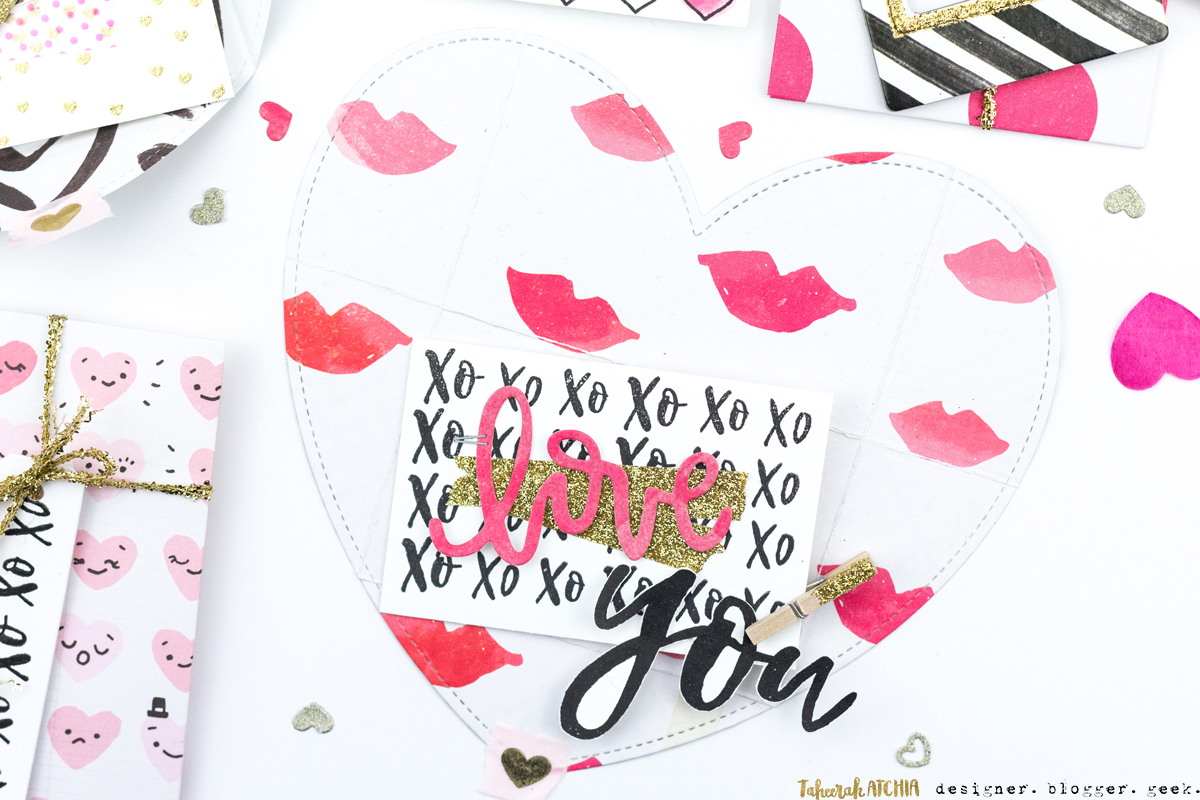 The Stitched Heart Envelope die was my first go-to for this project. I just *love* the clever design which folds up into an envelope! I kept mine closed with little pieces of washi tape. All of my envelopes were die cut from papers in the Crate Paper Heart Day Collection.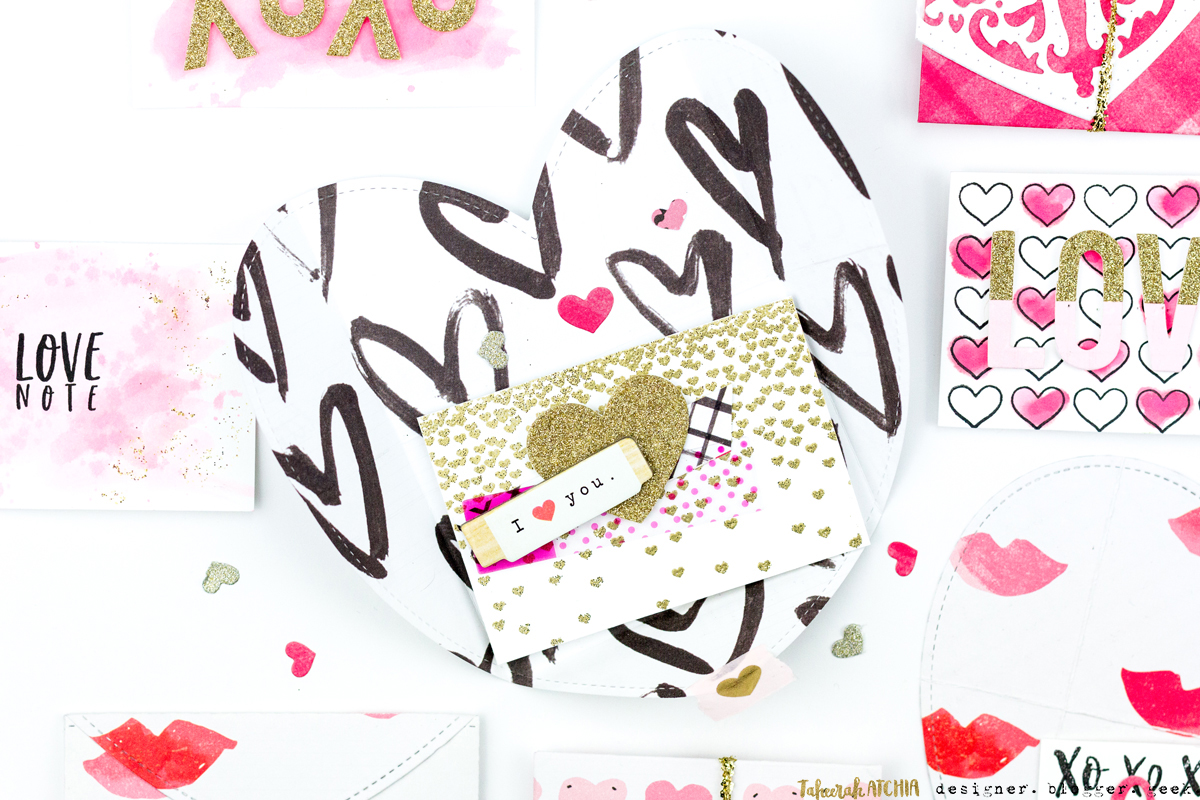 I really enjoyed putting together the little notes that would live inside the envelopes! I used a mixture of elements such as chipboard stickers, die cut elements and strips of paper and washi tape. Stamping and heat embossing were great foils for the backgrounds!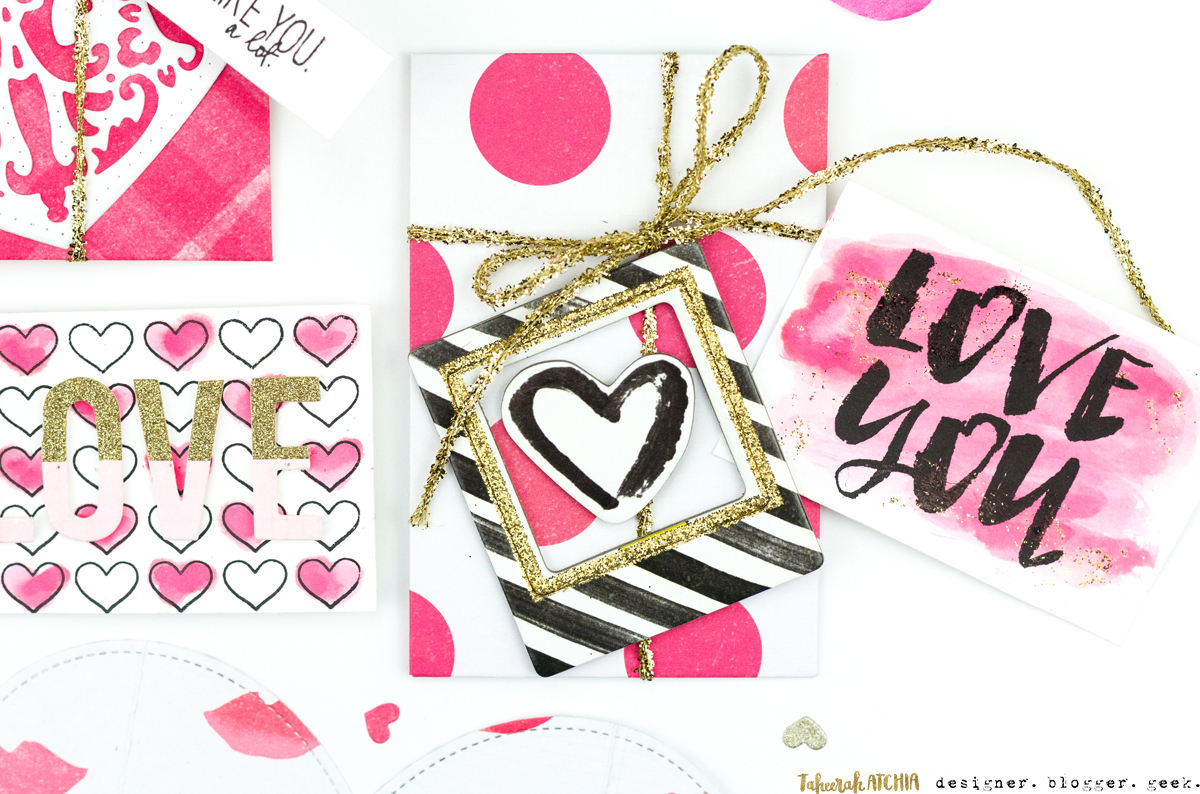 My other envelopes were made using the Love Notes Envelope dies from Concord & 9th. These dies are really easy to use and make the cutest money-style envelopes. I had real fun dressing these babies up!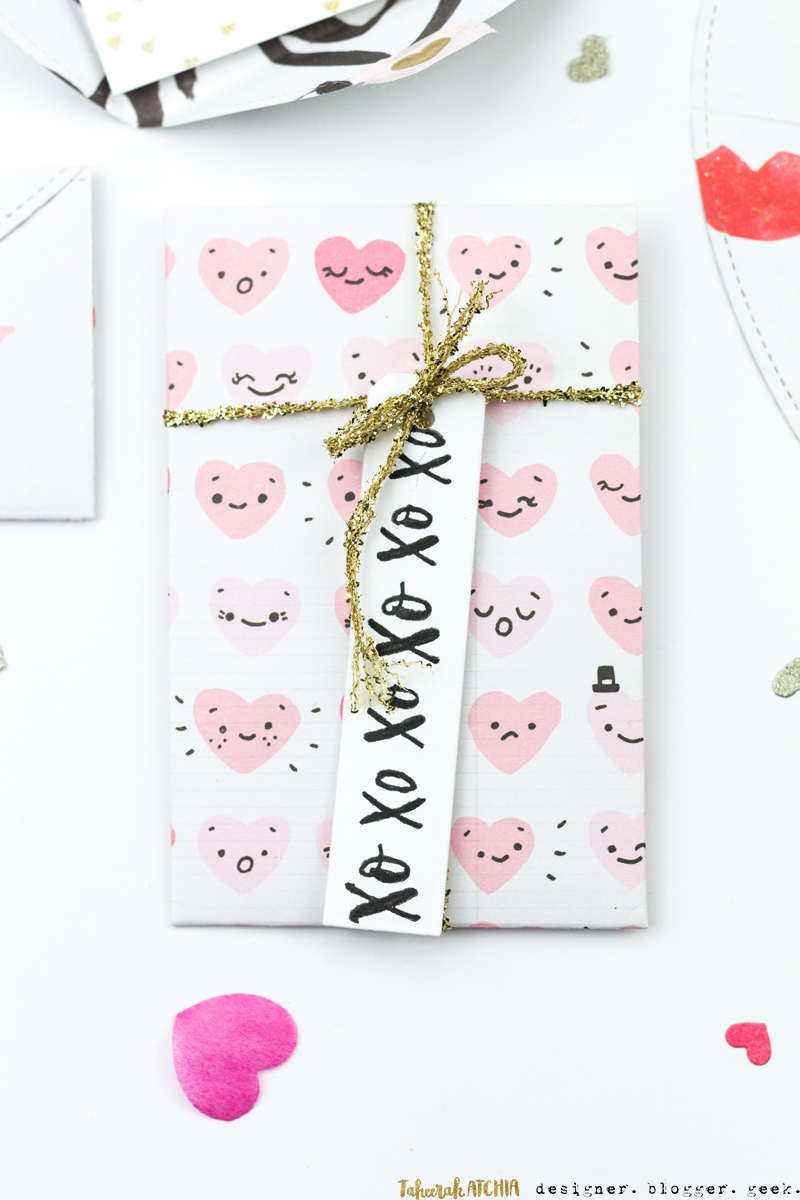 I added some tags to some of the envelopes, tying them in place with this *gorgeous* May Arts ribbon.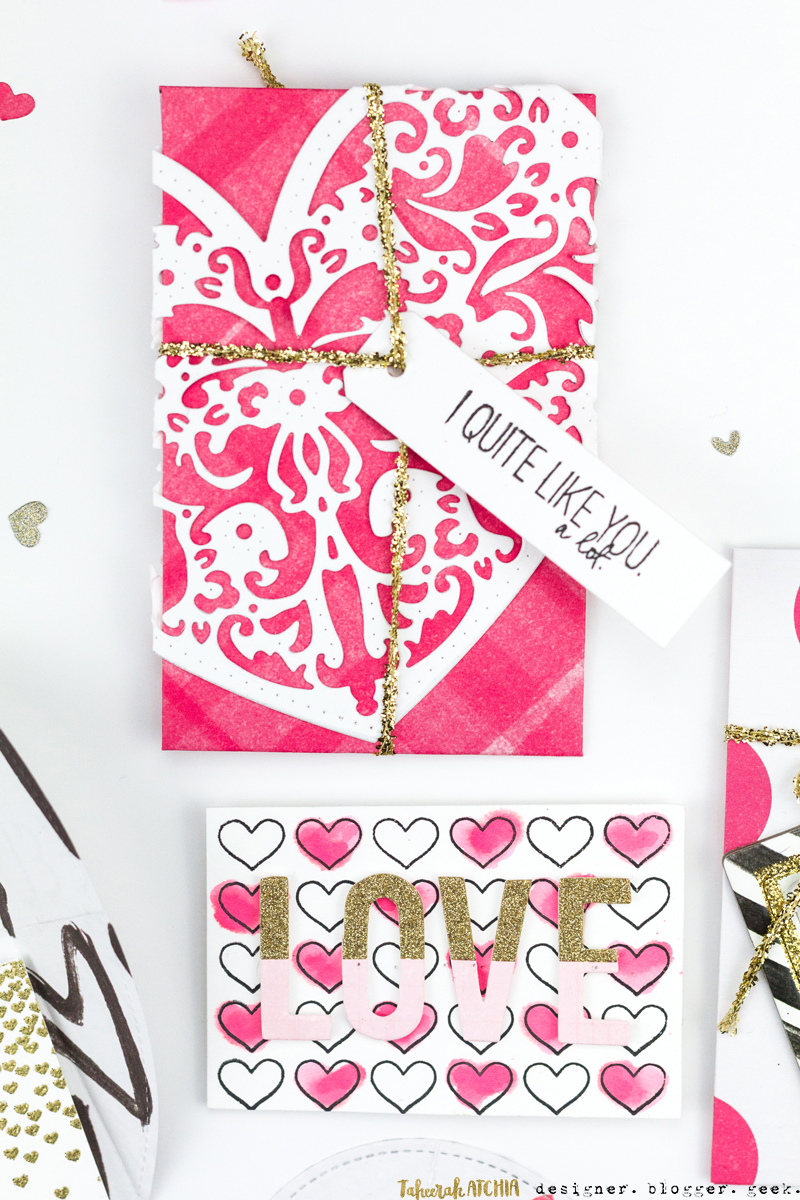 Possibly my favourite of the money envelopes is this one! I used the Heart Doily Die to add a wrap around the envelope, part acting as a loose closure and fully stealing the stage as a prettifier too!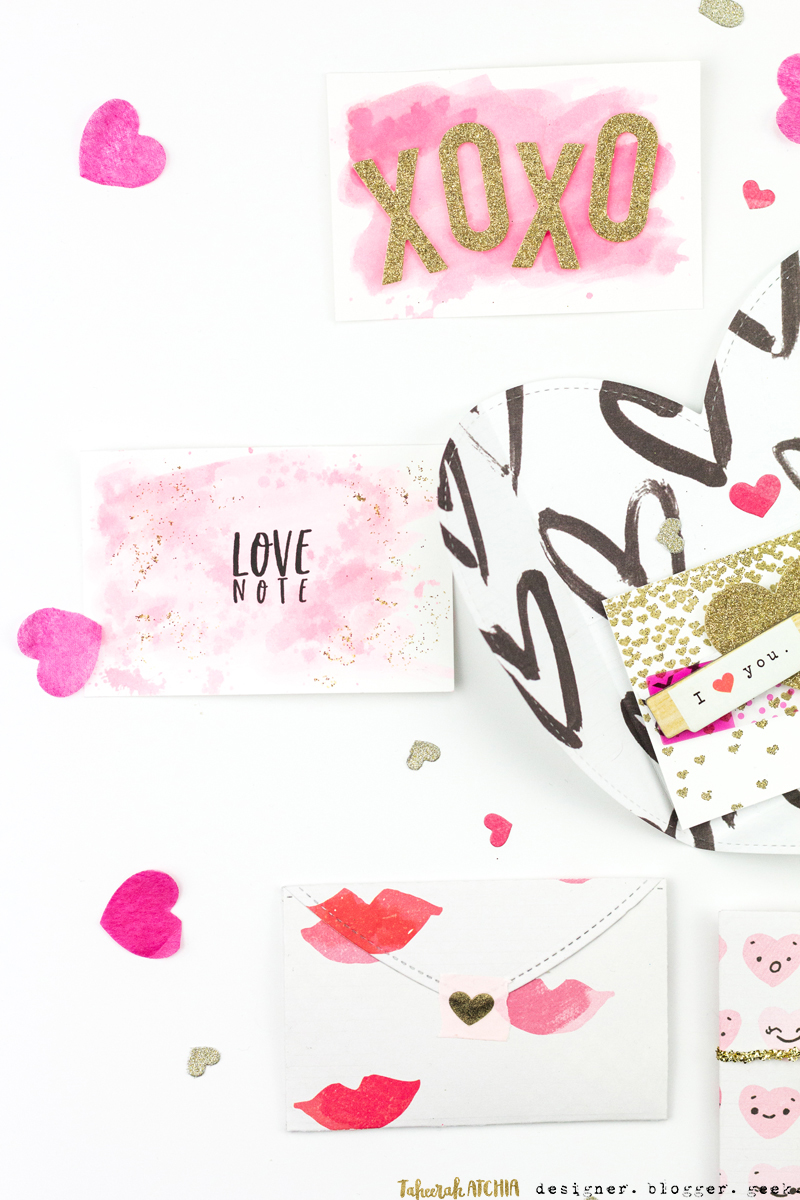 Some more shots, because eye candy.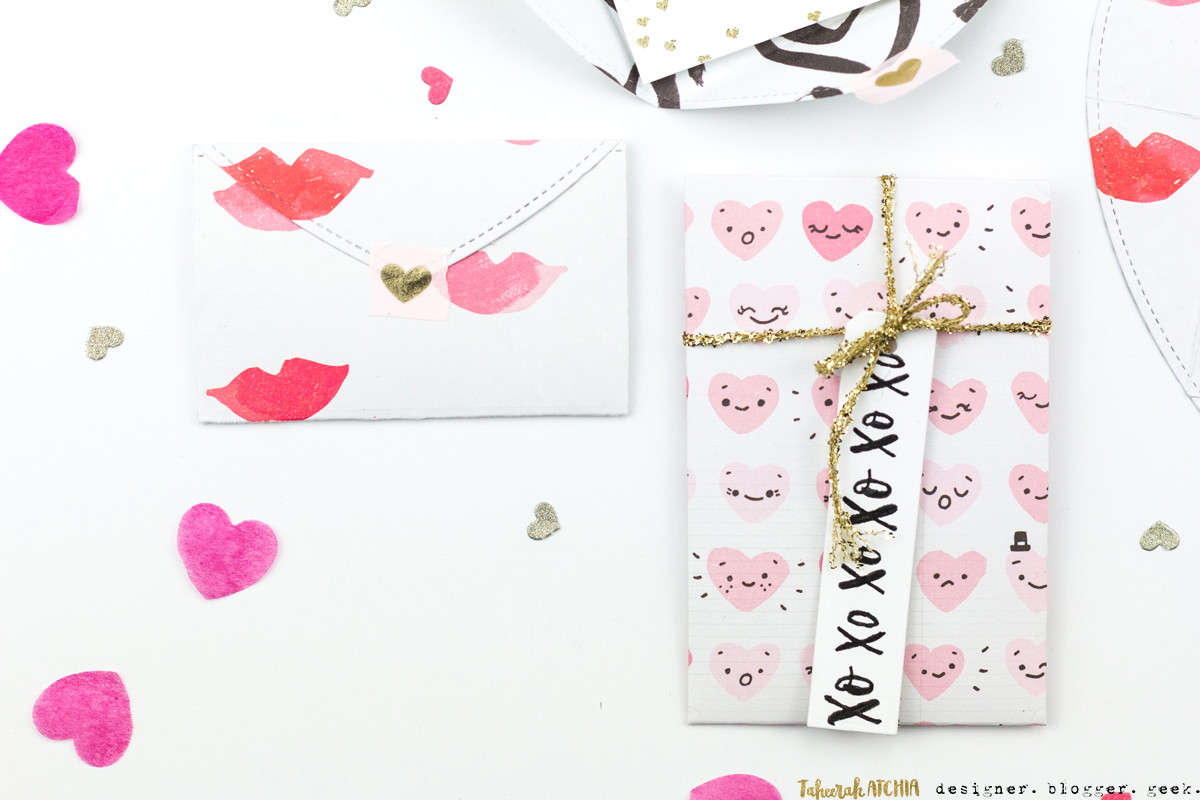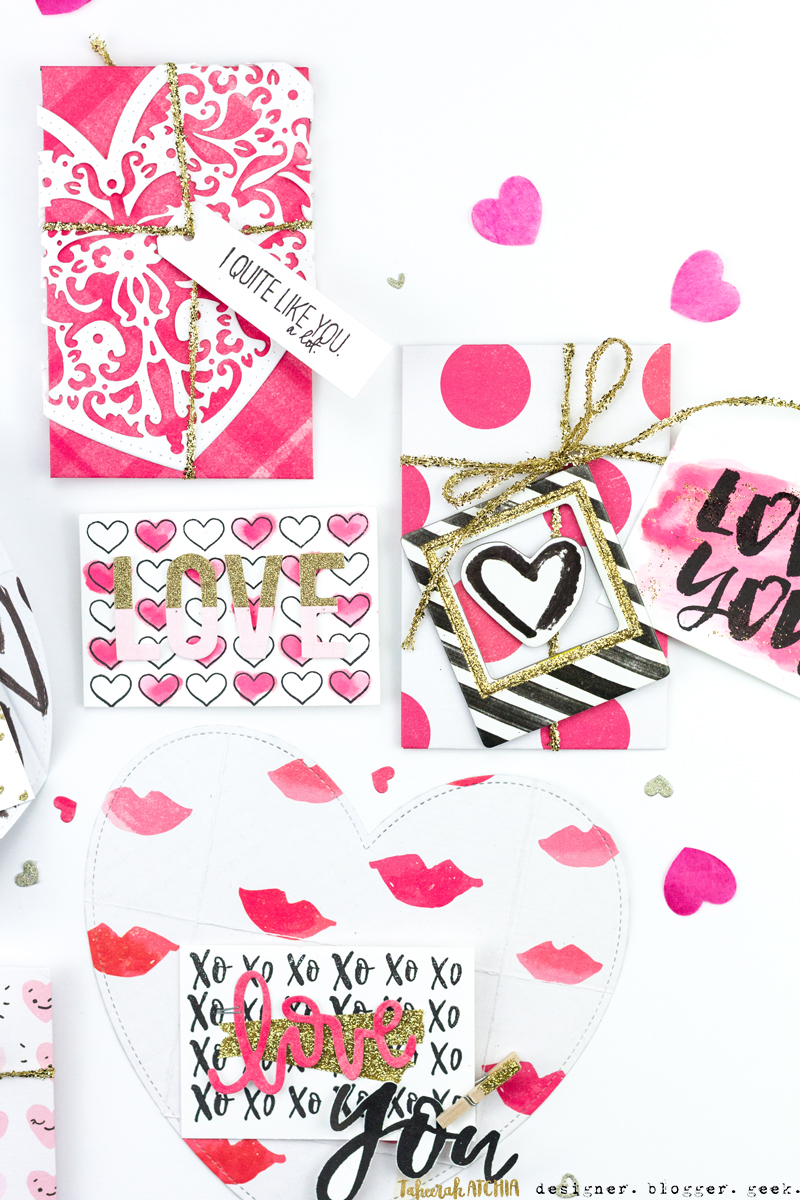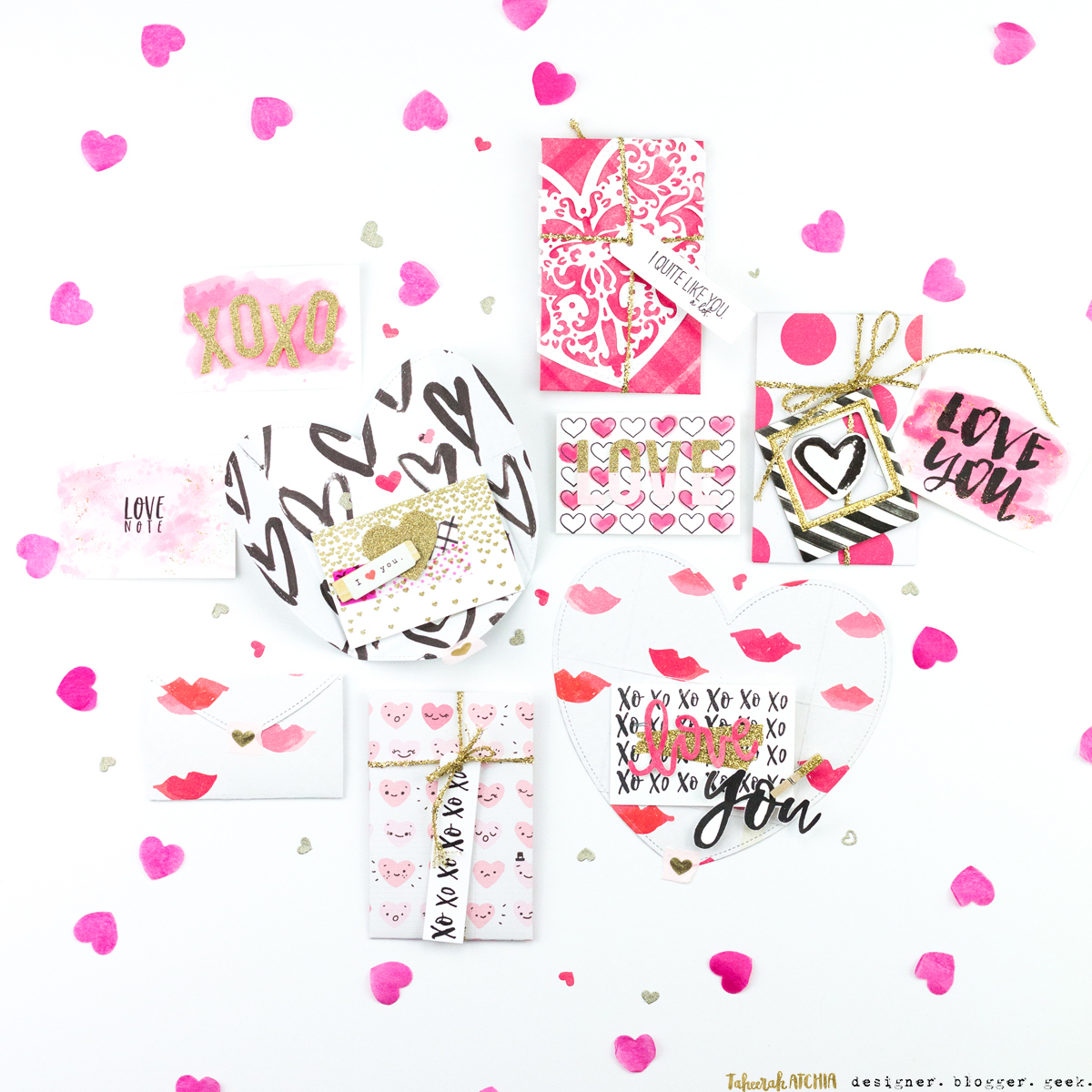 I hope you've loved this spread and would love to know what you think of it! I'll be back in another couple of hours to share some of my favourite Valentine's cards for guys! Catch you then!
Supplies