Hey everyone! Happy Saturday!
I love cats. I love all cats. I've never met a cat I've not loved. And thankfully, they all love me too.
We've always had a cat in my house from the moment I was born, and to me a house just wouldn't be a home without at least one friendly feline.
I think cats get a bit of a bad rep for being aloof and not caring about spending time being affectionate. Any cat lovers out there will tell you that's not just true. Mine follow me around the house, my eldest (Hercules) cries when I'm away or when I've gone to bed, and he loves attention so much that he's almost dog-like. He even does tricks.
Today's card is one for all the cat lovers out there: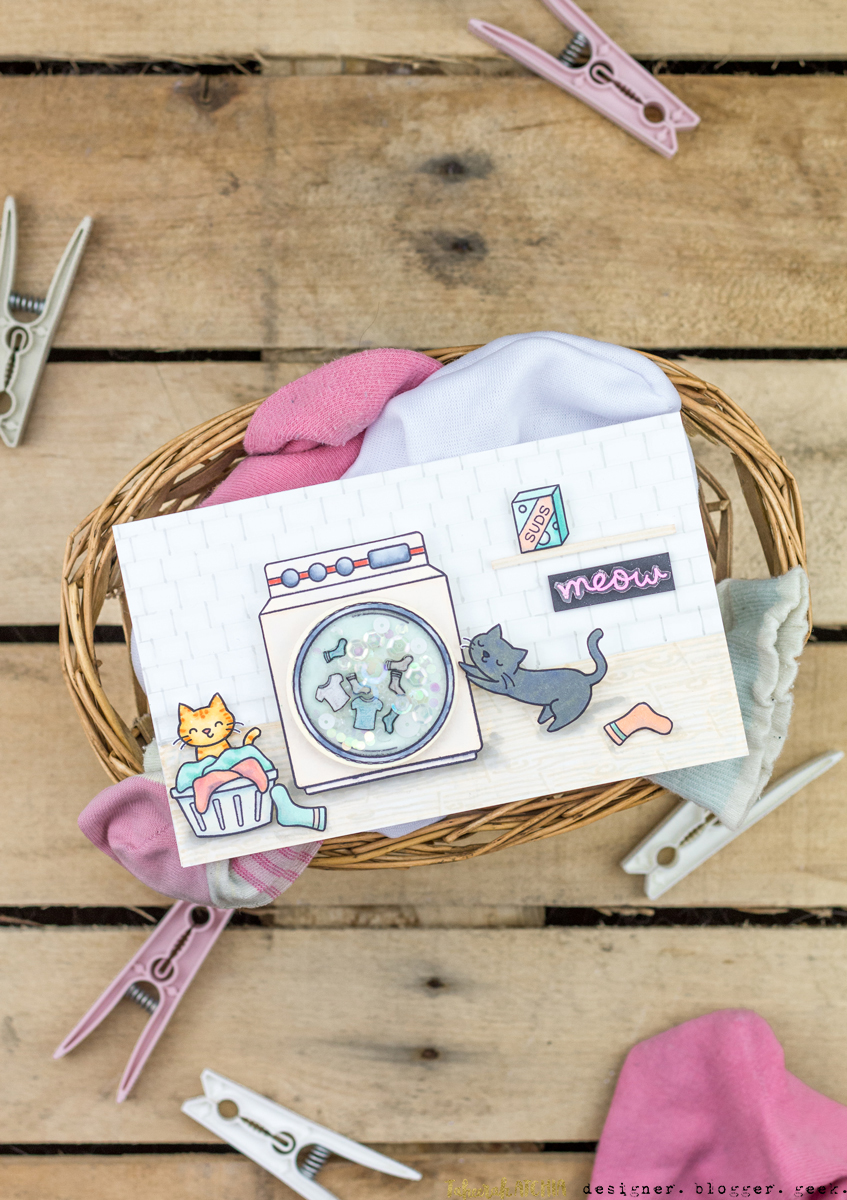 And let's face it – even if you don't love cats, you surely must love the abundance of cute on display here.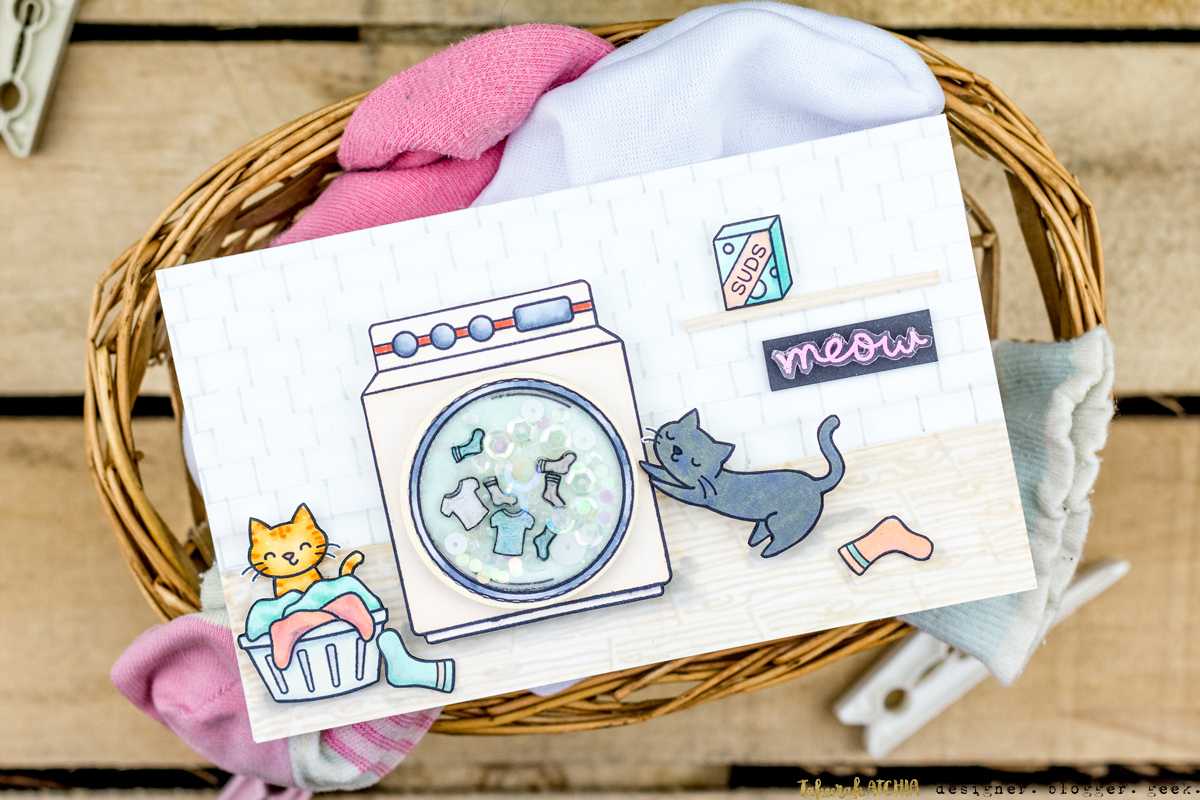 This card is all kinds of awesome too as the drum of the machine not only rotates, but is also a water shaker!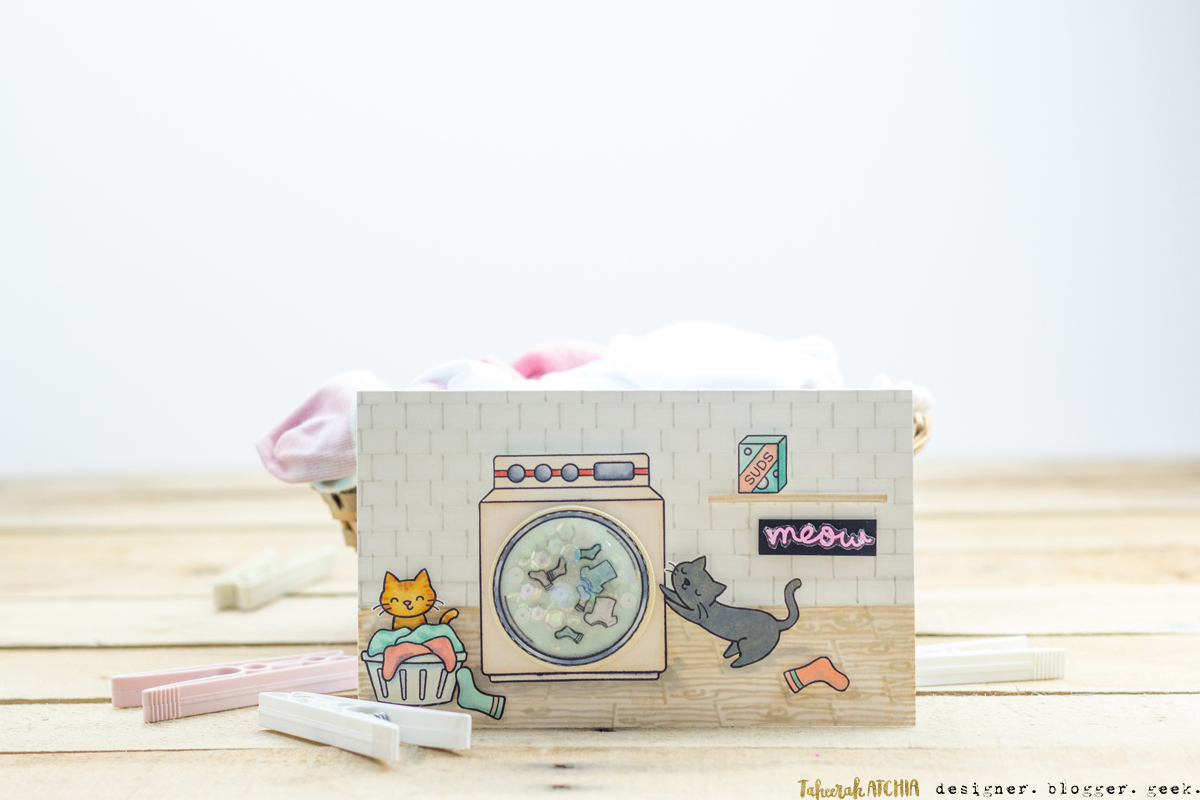 This card, along with some close-ups and details of how I made it, are over on the Lawn Fawn blog, where I'm Guest Designing today. Today's post is the final in my dream-come-true series and I've loved every moment of it.
I do hope you'll join me over there to check it out! See you there!
Supplies