Hi everyone! Happy Saturday!
We all like to a little pick-me-up for when we're not feeling so good. Whether it's a physical or mental ailment, serious illness or sniffles, there are little things that can make us feel a hundred times better.
Traditionally our minds might go to things such as chicken soup, a big cosy blanket, and curling up in bed, but knowing someone is thinking of us can make the world of difference to our wellbeing. A loved one taking care of us when we're not at our best is one of the most valued expressions of love in my opinion.
So, what if you can't be physically present to administer care or kindness? Well, as cardmakers, we obviously send cards: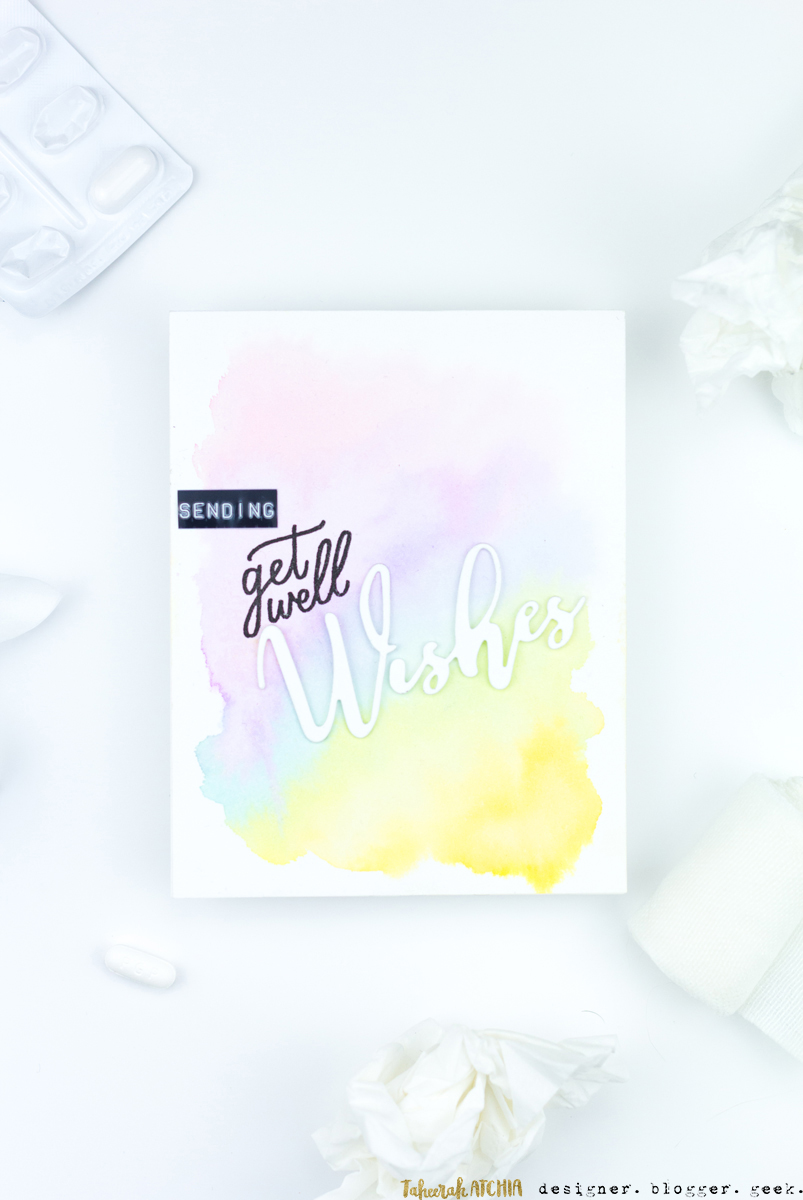 Wouldn't his wash of gentle brightness brighten up anyone's day? I bet it would!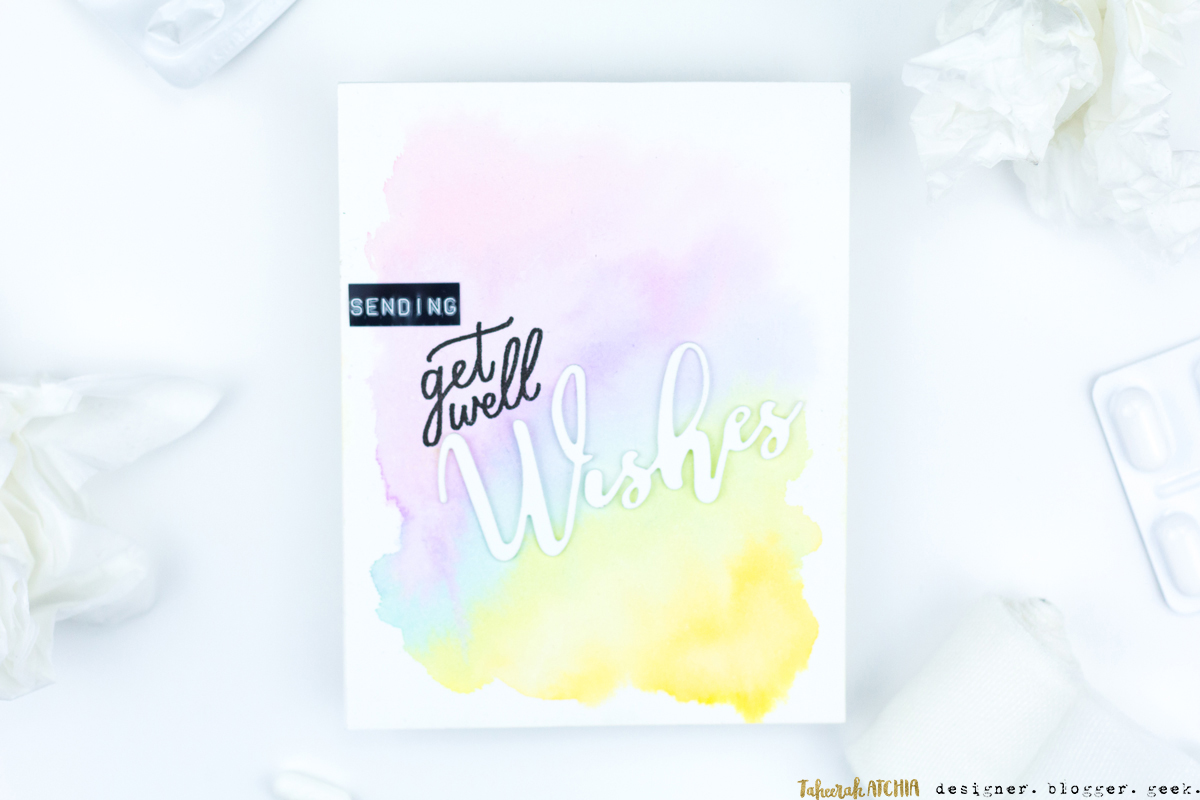 The new Catherine Pooler inks lend themselves perfectly to a host of techniques, one of my favourites of which is watercolour. A wet cardstock panel and some water added to some swatches of ink was all I needed to create this beautifully blended, serene background. Those colours play so well together.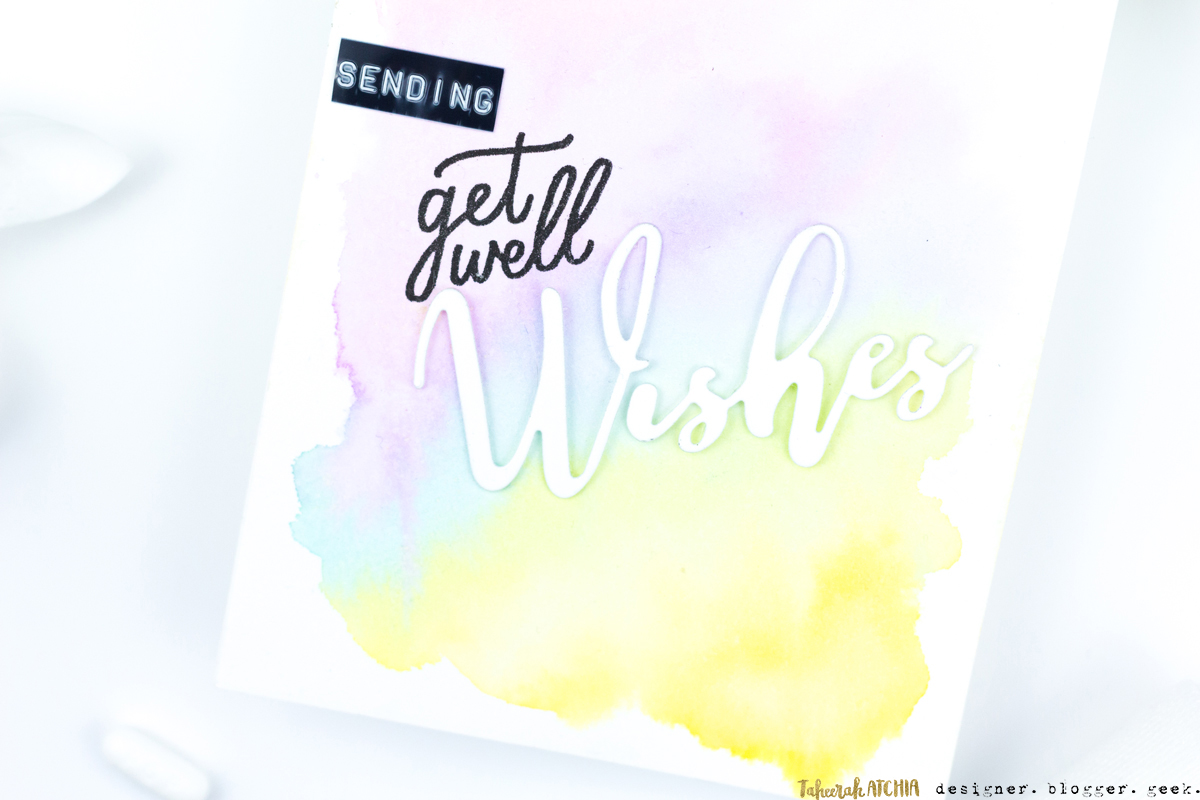 I partially stamped the sentiment from the new Simply Stated stamp set, then added a die cut 'Wishes' sentiment to the front, using some dimensional glue gel. Each of the Spot On Sentiments dies features that gorgeous hand-lettered font, and they really add a flourish to a project.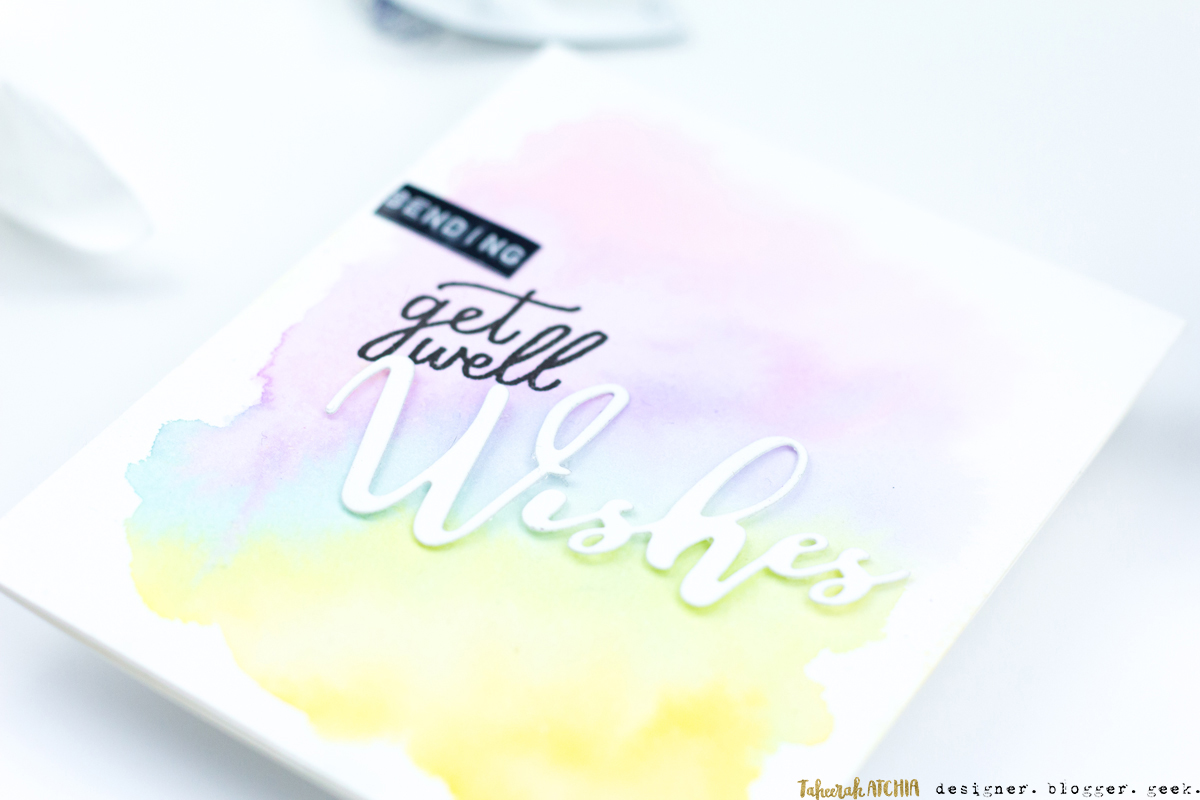 I don't know about you, but this certainly brightens my mood.
Have you got your hands on the new Catherine Pooler inks yet? If not, you really need them, like, right now! That rainbow of happiness is sure to lift your spirits – and that's before you even see how awesome they are in action!
Thanks for stopping by!
Supplies