Hi everyone! Happy Tuesday!
This is my second post of the day. Don't forget to check out my post for the March CAS-ual Fridays release too!
I love bold, graphic cards. It's been a bit of an evolution for me to get to this point, but as I've fallen more and more in love with graphic design, this style of card has appealed to me more and more – particularly when typography is concerned.
That's why the You Are Here Stamp Set from Concord & 9th is a perfect match for me. It has a gorgeous floral image in the shape of a heart, which is obviously awesome, but it's the build-your-own sentiments and mix of typographic styles that has me head over heels…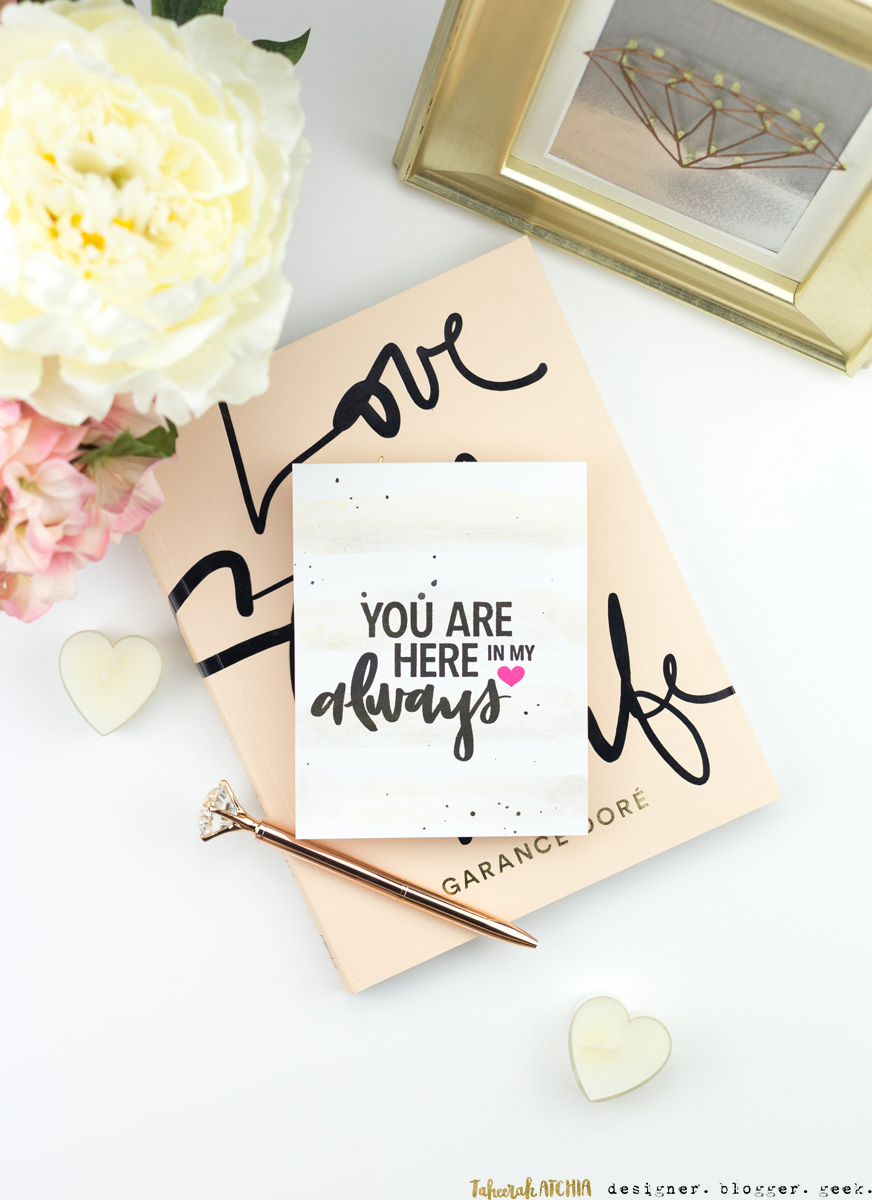 See why I love bold and graphic? Swoon.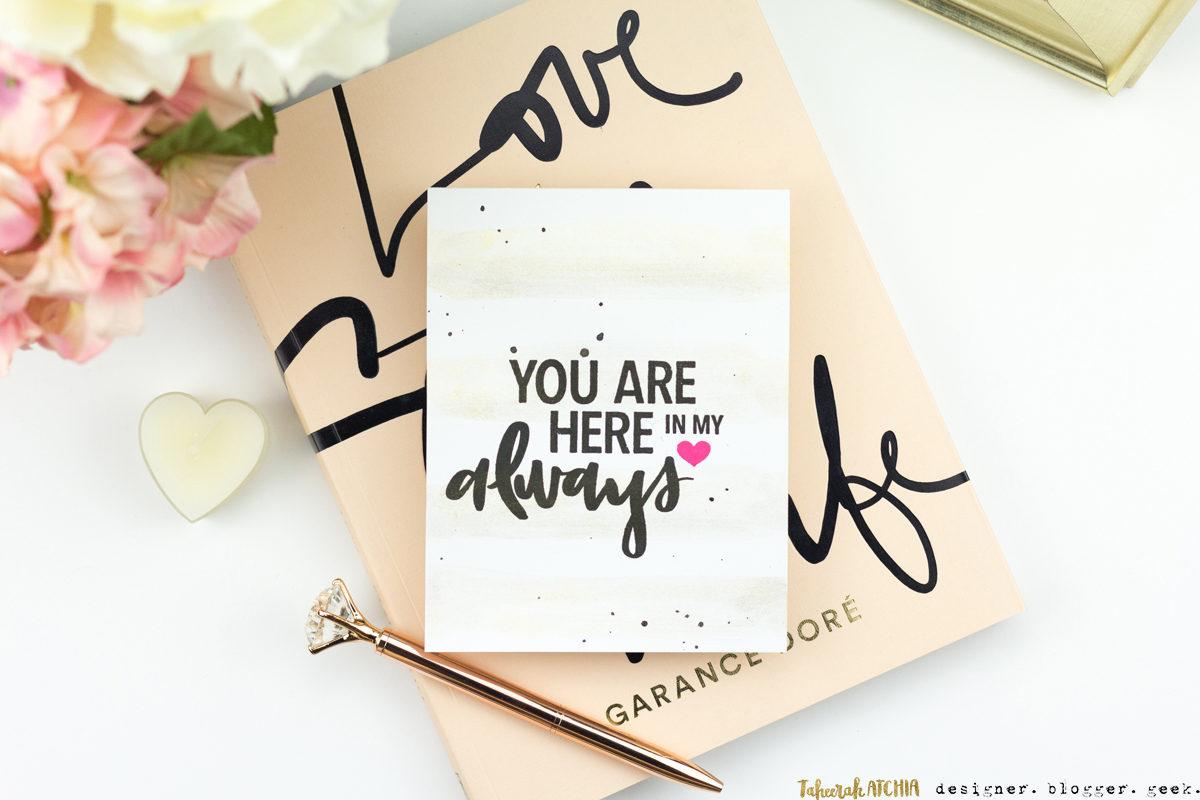 I watered down some gold mist and used it to watercolour those bold stripes. Subtle colour but shimmery punch, love!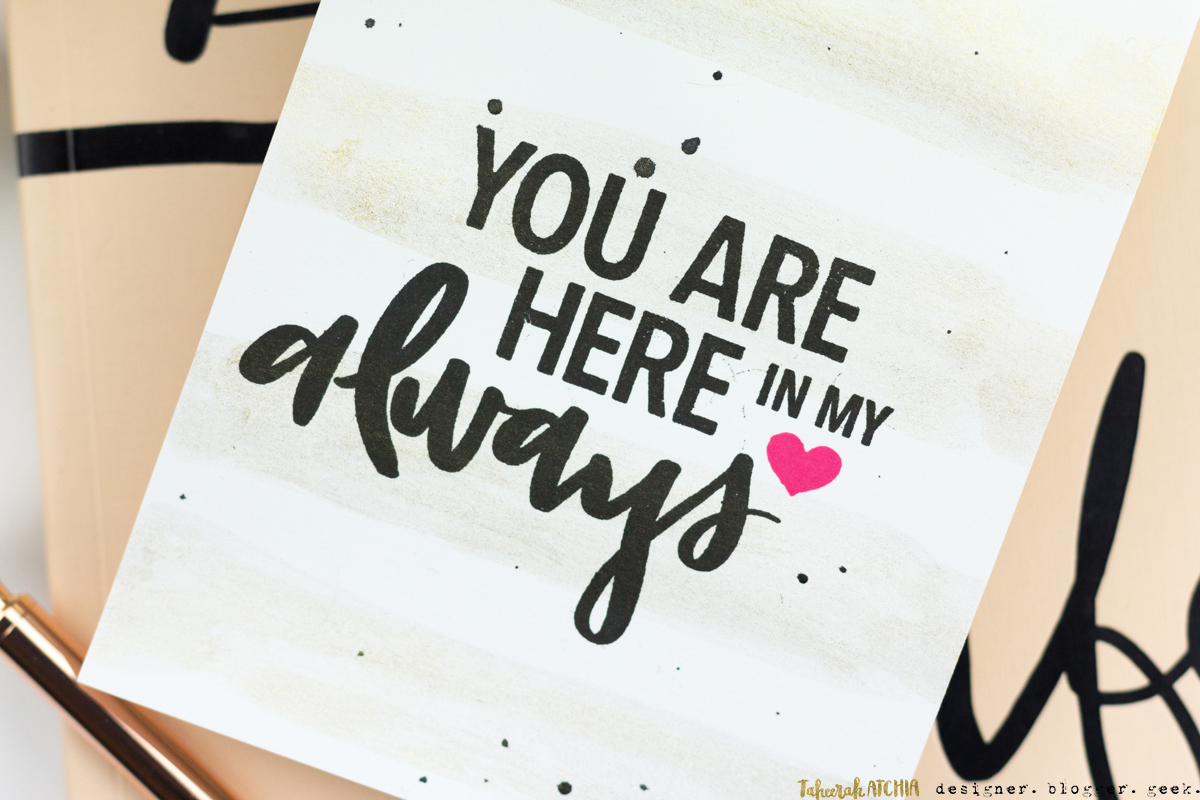 The sentiments deserve to be the star of the show, and so they are! I loved adding the heart in a hot pink to add a perfect little accent! And that splatter just makes me happy!
This post is doing double-duty today, as it's the third part of my Guest Design series with Concord & 9th! Please do head over to the Concord & 9th blog and leave some love on the equivalent post there – let them know I'm doing a good job if you think I am, lol!
Thanks for stopping by!
Supplies