Hi everyone! Happy Tuesday!
What is it with slang these days?
Perhaps I'm getting old (almost certainly I'm getting old), but I don't understand it anymore. None of the words make sense.
Personally, I think the slang of my time was a lot better. Words like 'rad' just sound, well, cooler.
For those of you who are old cool like me, the new Rad set from CAS-ual Fridays will hit all the right notes. Perfect for masculine projects and cool people alike, it's a revamped version of an older set, expanded to include more words and a variety of fonts. Totally awesome.
Let's check out today's project: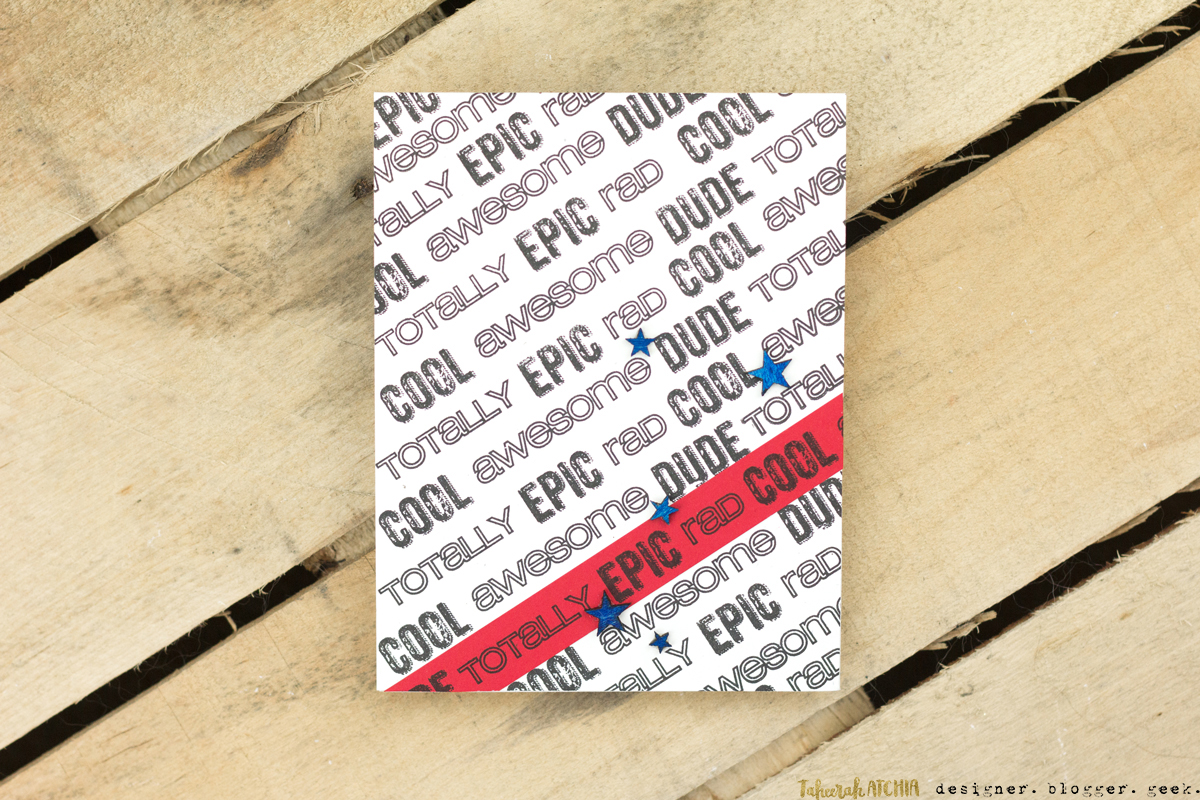 You dig?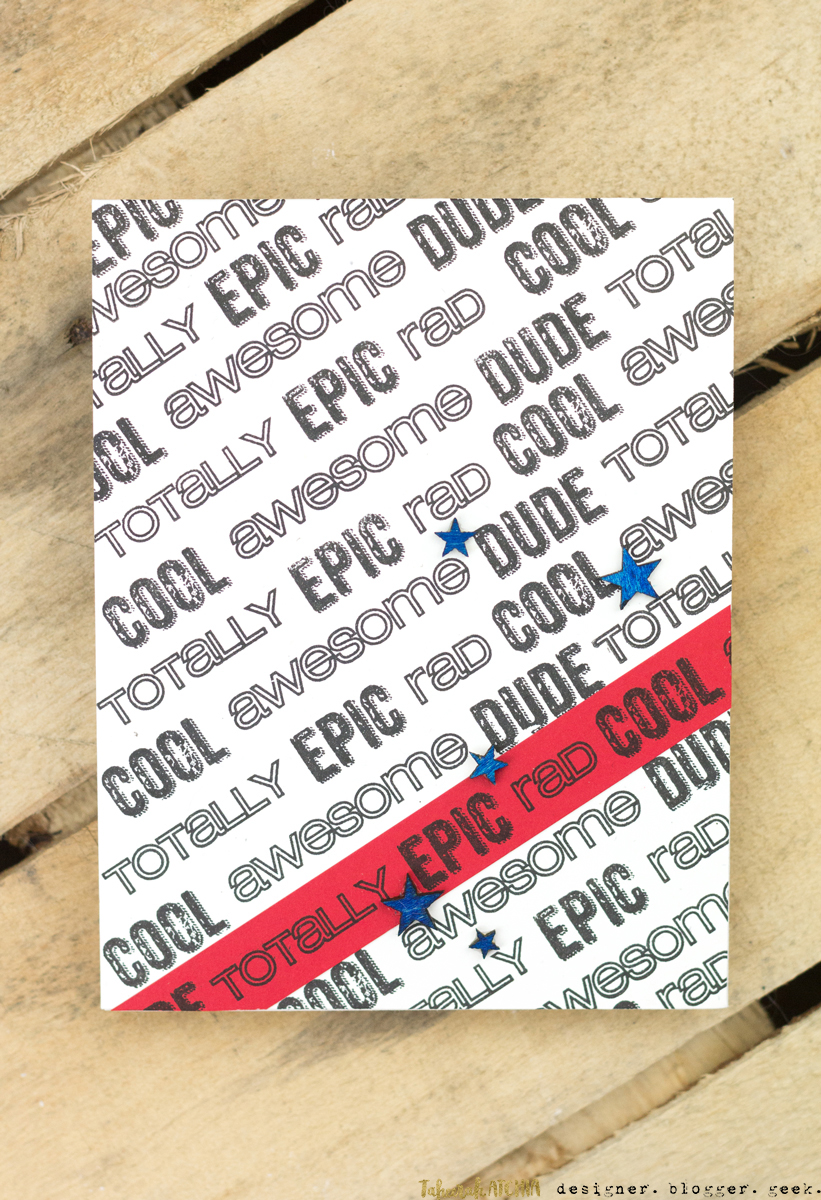 I lined up several of the stamps on a couple of blocks and stamped stamped stamped. The background filled up in next to no time as I had several stamps on each block, already in a line.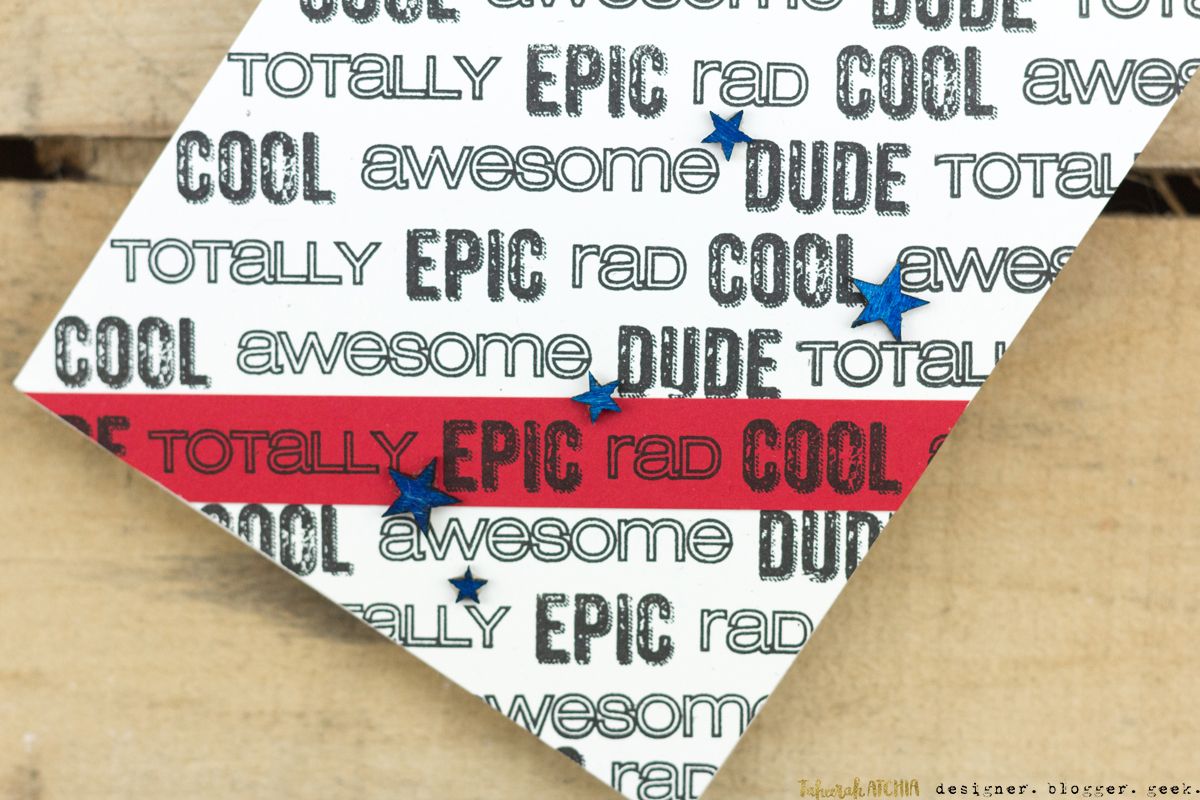 I loved adding a strip of red cardstock with some of the sentiments as a highlight, then added some wood veneer stars which I'd pressed into a blue inkpad. It's kinda like a deconstructed American flag, right?
I do really encourage you to hop over to the CAS-ual Fridays blog to see more from this release – there are some truly amazing projects to see! And don't forget I have a little incentive for you to use when you order – my own exclusive 15% discount code, for you to use throughout my term, on any items in the CAS-ual Fridays store! No minimum order, no catch – just go load up your cart and have fun!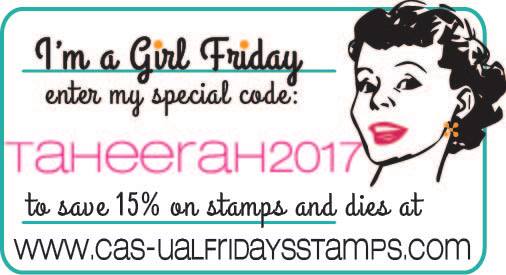 Simply use the code TAHEERAH2017 when placing your order and you're good to go!
I'll be back with more for this release tomorrow so I hope you'll join me then!
Supplies