Hi everyone! Happy Wednesday!
It must be great to be a design genius.
Not only must design come easy to you because you're a genius, but you also get all the plaudits for being a design genius. And then you could create some fancy awesome way to display those plaudits because you're a design genius.
Today I've a couple of cards to show you that probably make me look like a design genius – but that's only because I'm piggybacking on the shoulders of the actual design geniuses who came up with the products I used.
When I was using the Fill-In Phrases Stamp Set, Patterned Paper & Stencils Bundle from Concord & 9th to create today's cards, I had to try hard to convince myself that I wasn't cheating you. I mean, when cards look this amazing but are literally as easy as 1-2-3 to create, I feel like a bit of a fraud…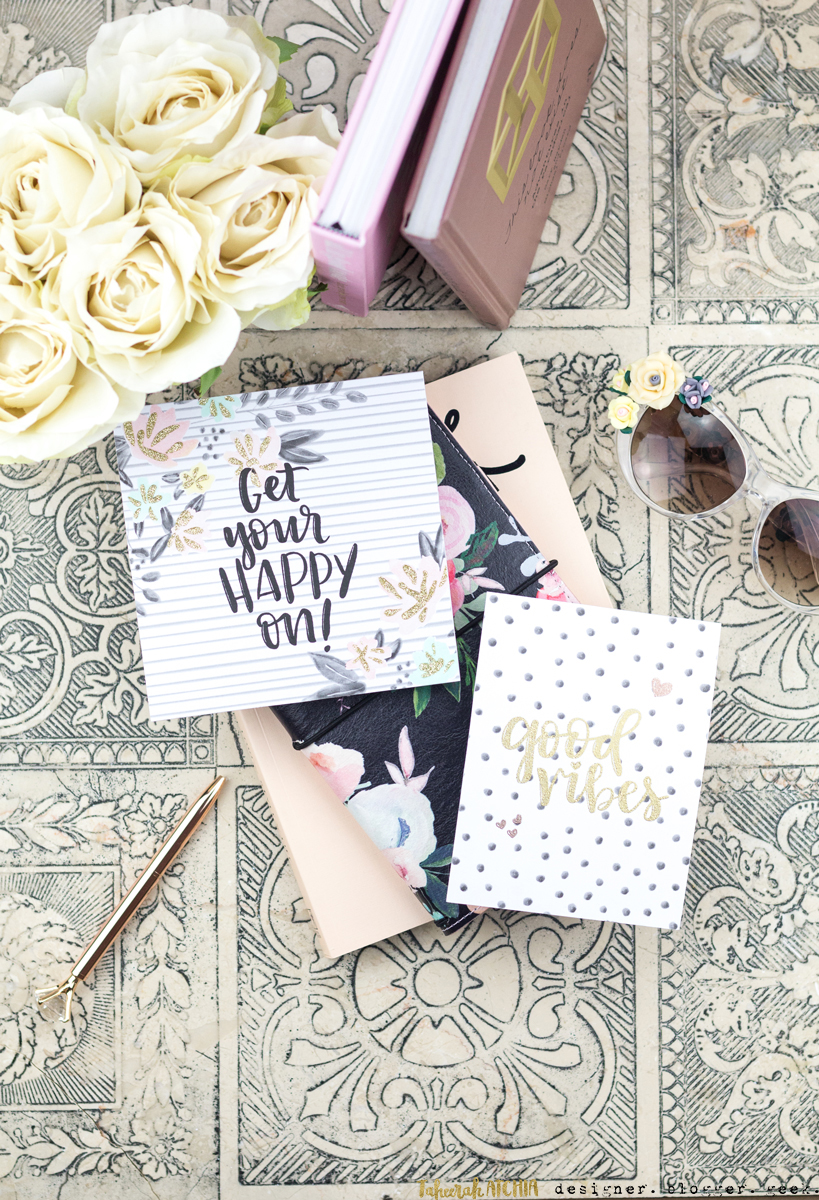 Gorgeous, right?! You wouldn't believe how easily these came together!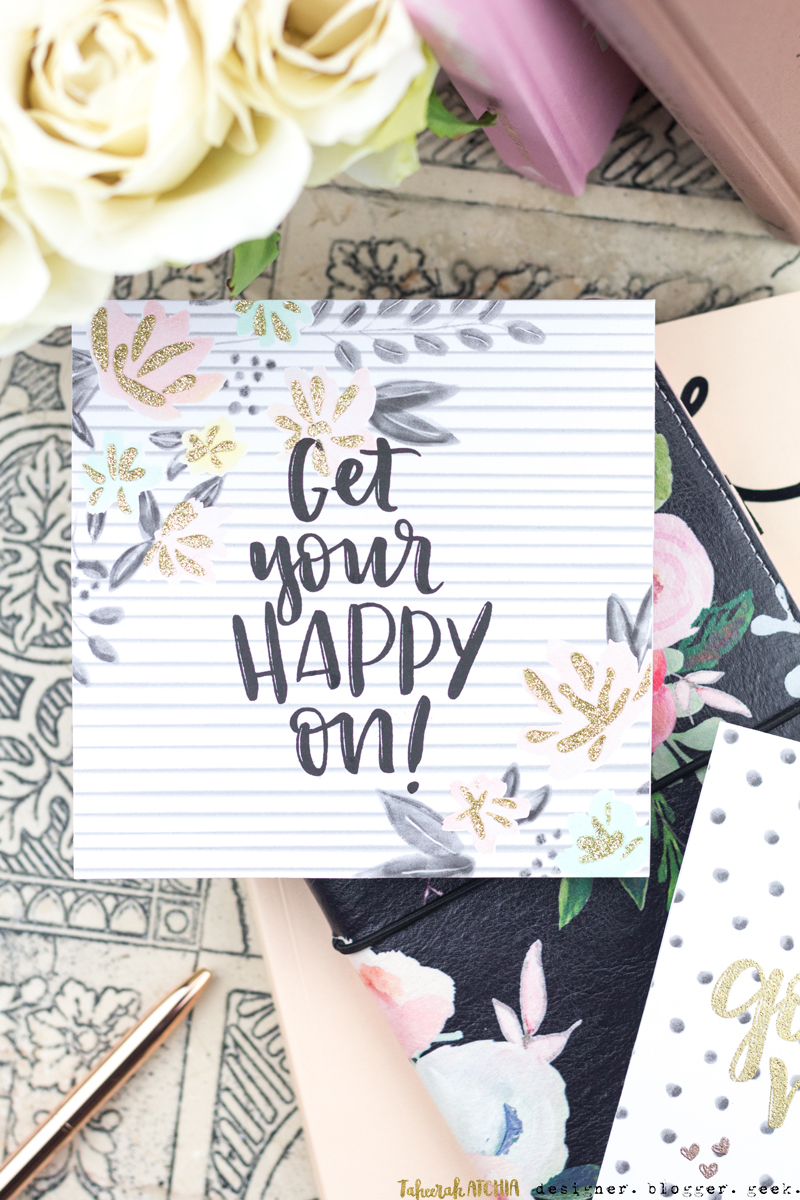 This bundle comprises of a collection of patterned papers with the floral images omitted. Adding them in is as simple as overlaying the coordinating stencil and sponging/watercolouring/colouring your images through them in any colour palette you choose. That's it. Seriously, give me some work to do here C&9 guys!!
I selected my paper and sponged my inks through in a palette of blush, mint and yellow. I then used the second layer stencil to add some Nuvo Gimmer Paste for the details! You guys. This paste? I'm in love. Serious. Love. All that was left to do after the paste dried was to stamp my sentiment and adhere my panel to a card base. Simple!
My next card was even easier: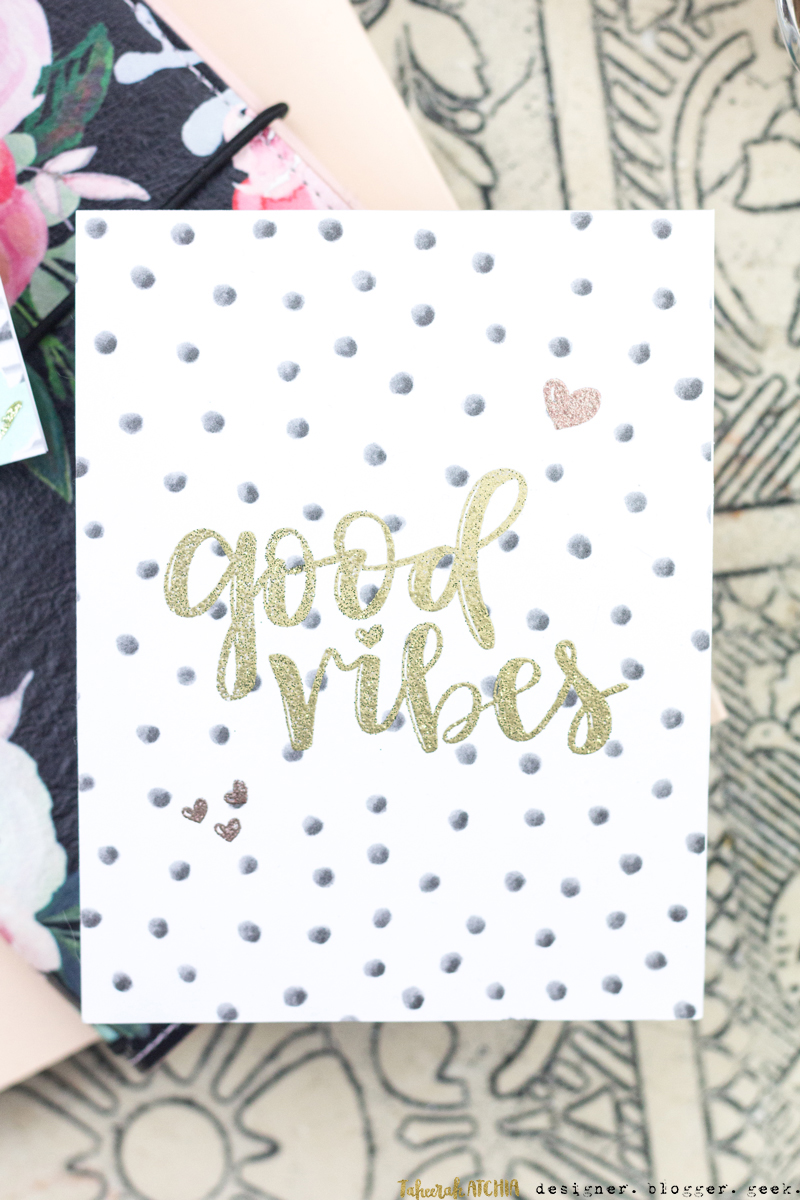 The 'B' sides of the patterned papers feature cool, universal patterns like dots and stripes. I simply used the B-side of one of the papers here, adhered it to my card base, and stamped my sentiment and hearts.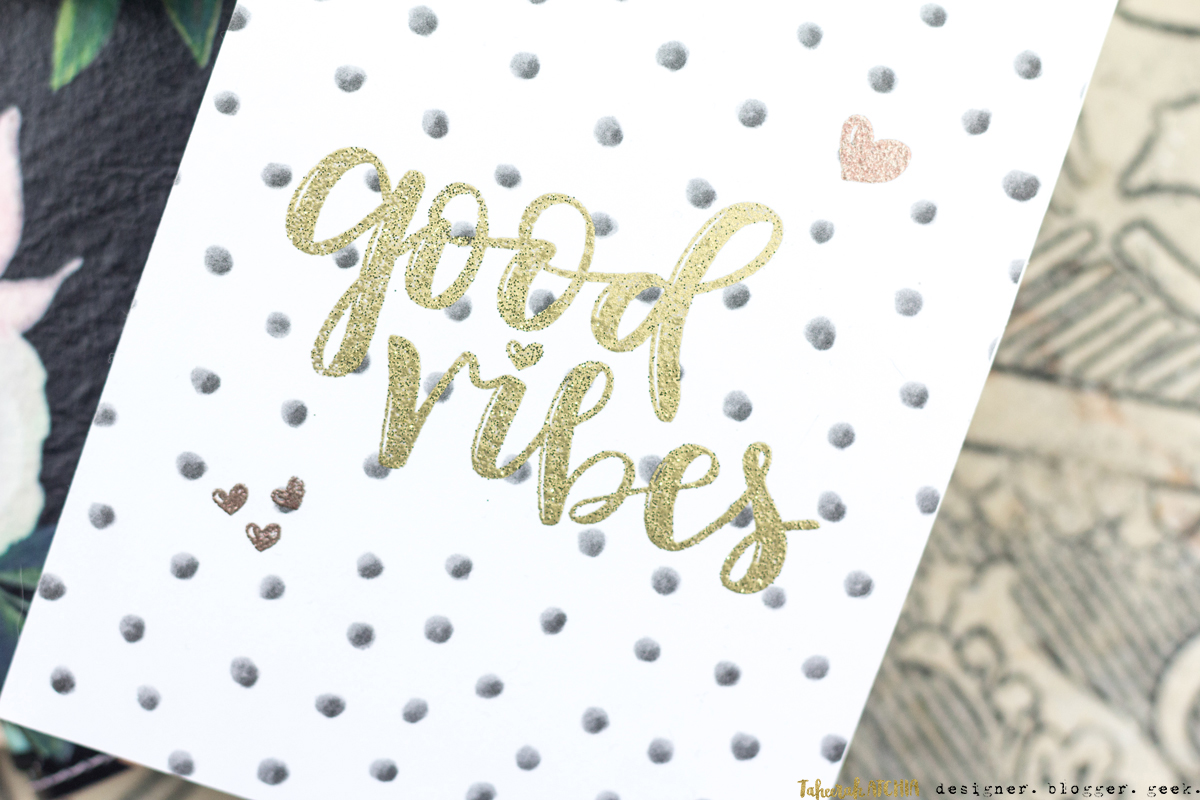 I heat embossed the sentiment in sparkly gold embossing powder and the hearts in rose gold embossing powder. Crushing super hard on that rose gold too.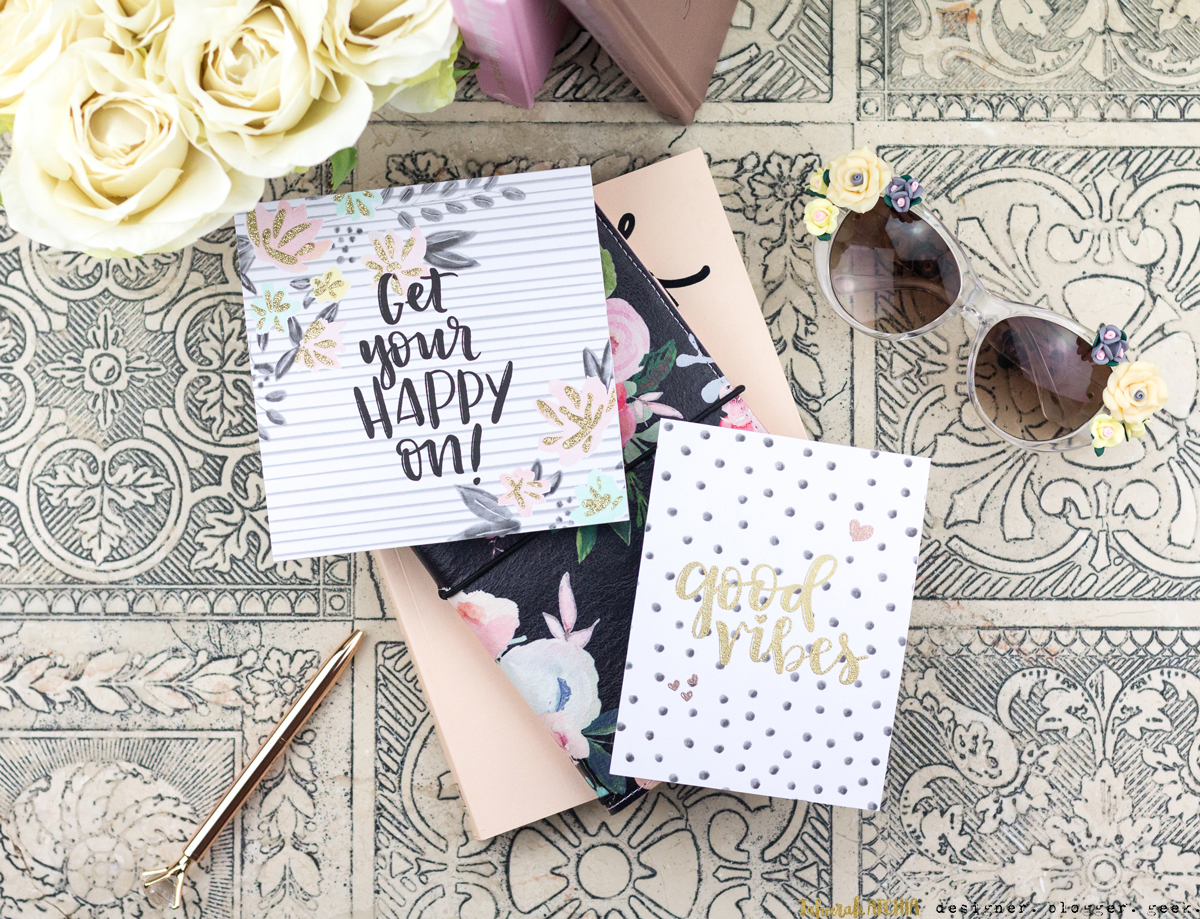 See? I really do feel like I'm cheating. But I won't tell if you won't. *wink*
This post is doing double-duty today, as it's the second part of my Guest Design series with Concord & 9th! Please do head over to the Concord & 9th blog and leave some love on the equivalent post there – let them know I'm doing a good job if you think I am, lol!
In the meantime I'm off to dig out my neon nail polish.
Thanks for stopping by!
Supplies
Get Your Happy On! Card
Good Vibes Card