Hey everyone, happy Thursday!
Whenever I think of celebration cards they're always loud and showy and bright and confetti-y (you know what I mean). Which is fine if that's the sort of thing your recipient likes. But what if they're more the understated, classy, elegant type, and loud and showy and bright and confetti-y is just too, well, all those things?
I like to match my cards to the people receiving them, so when a friend of mine announced his recent engagement, I wanted something that felt like it better fitted the mood. I was imagining black tuxes, slightly unconventional and rather dapper and classy. Thankfully, I had an idea in my head that fit the bill: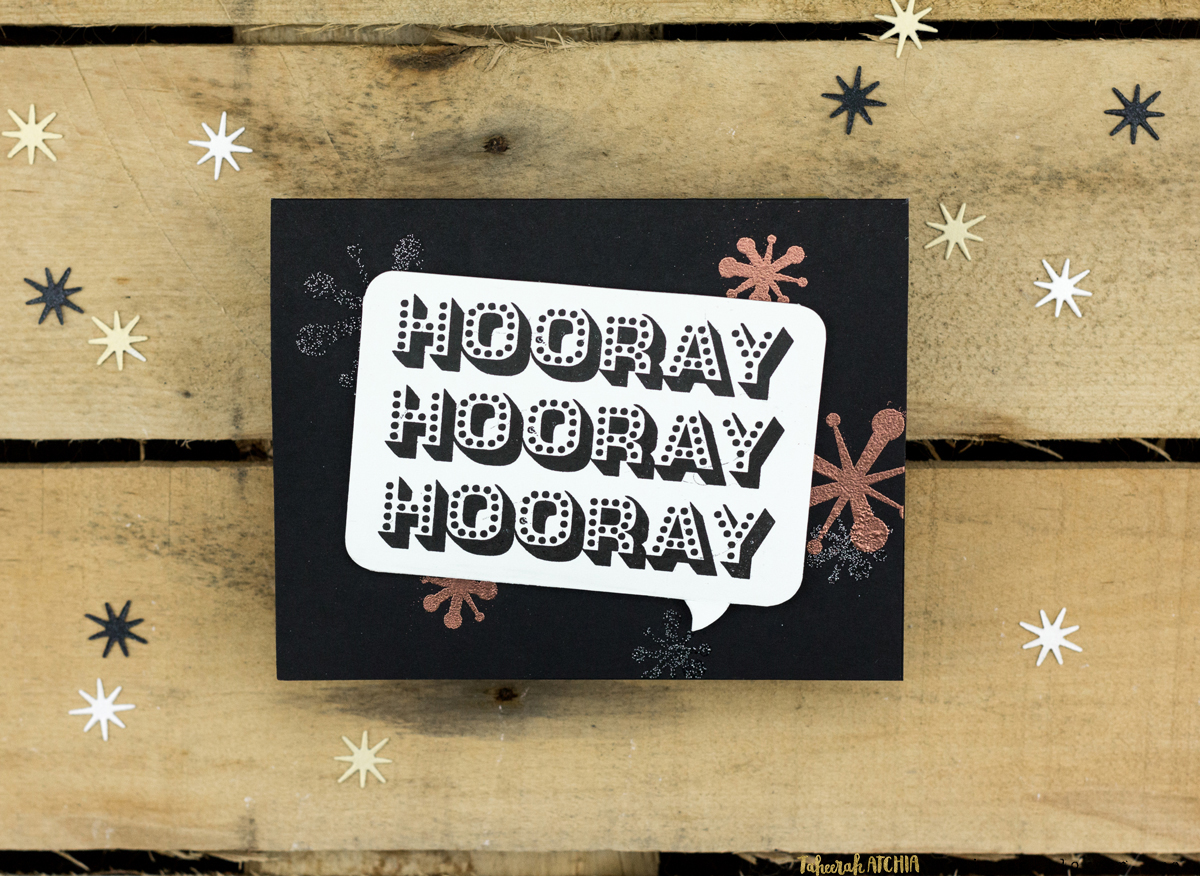 Okay so there's still confetti everywhere, but it's around the card rather than on it, you know?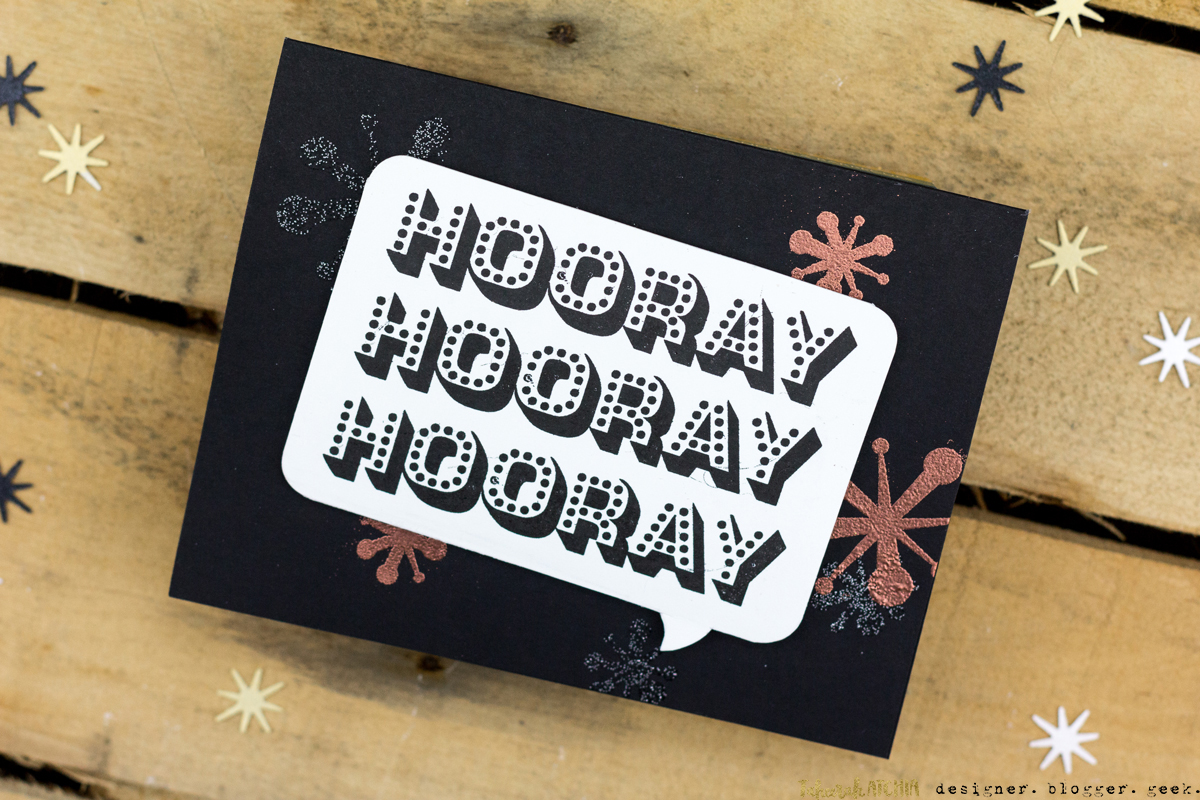 I wanted the card to make a statement, like we were shouting the news from the rooftops, but in a classy way. A speech bubble seemed like the perfect way to go, so I fashioned one from some white cardstock. No fancy die for this baby – I just started with a rectangle, sketched the little speech bubble part, then trimmed the rectangle and chomped the corners with my Corner Chomper and voila! Speech bubble!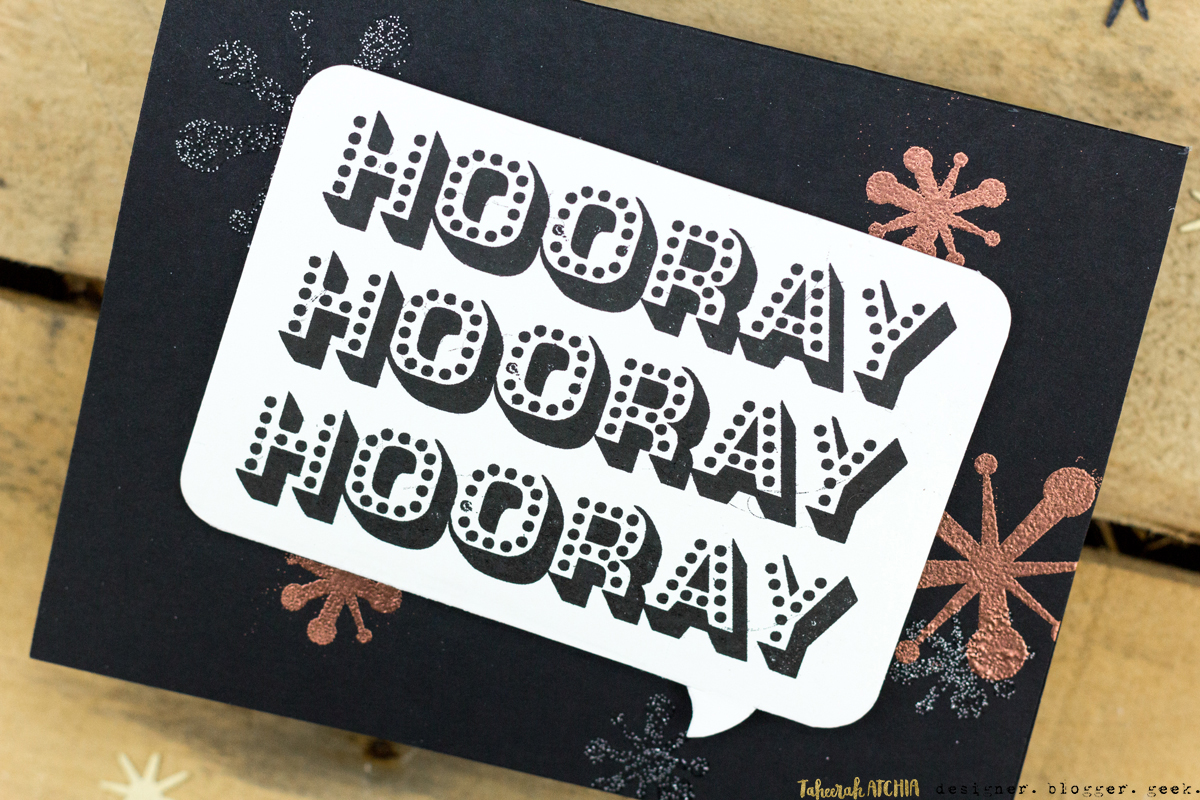 I wanted a sentiment that was cheering my friend's news, but I didn't want a traditional 'Congratulations' sentiment. So I reached for my Bravo stamp set from CAS-ual Fridays and inked up the Hooray sentiment. The Mini MISTI comes in so handy here – not only for overstamping the words so they're a deep black, but also for perfect placement one under the other. I can't tell you how much I love this tool!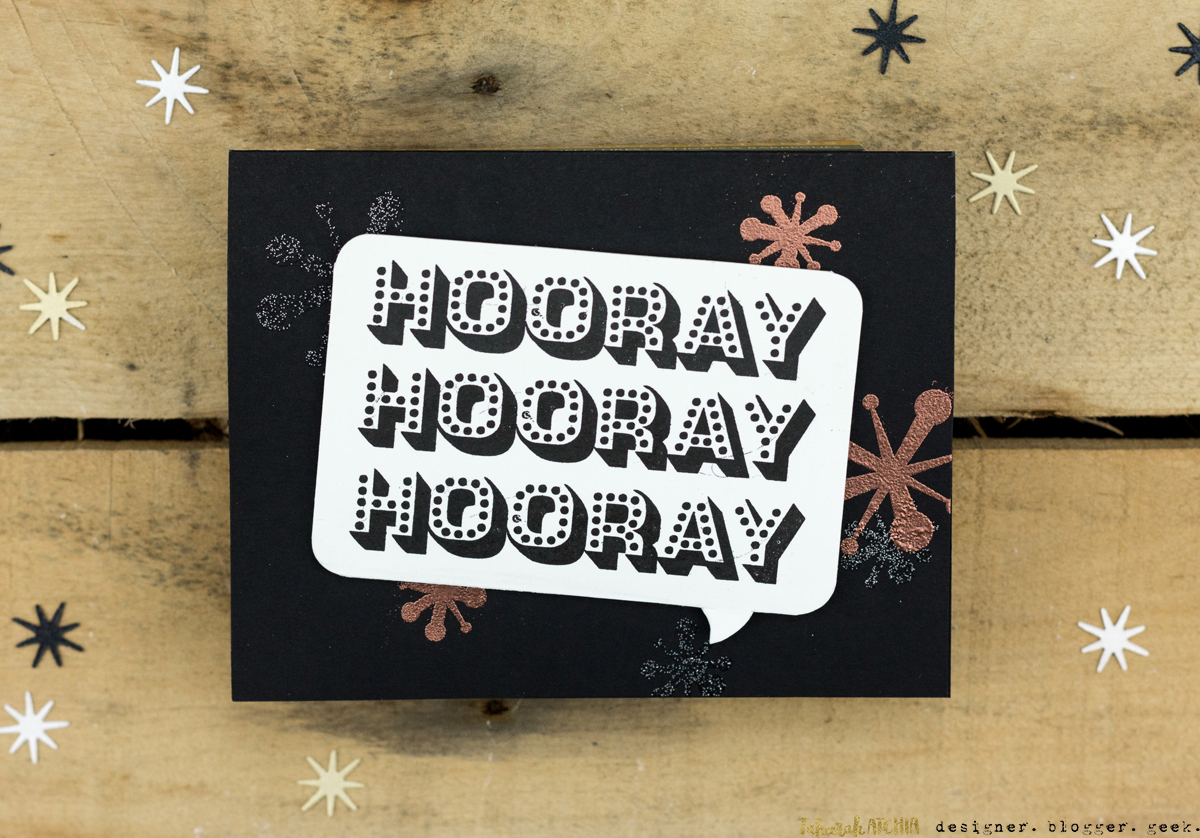 As for my background beneath the bubble, I turned to the Exclamations set and heat embossed the largest two asterisks. I went for a clear sparkly powder and a metallic copper. They're showy without being too showy, kwim? Just the right amount of glam without going crazy.
I hope he'll love it.
I'm over on the CAS-ual Fridays blog today, showing this baby off. Remember you can save 15% off your goodies there by using my special discount code! Just use the code TAHEERAH2017 when you checkout to  save!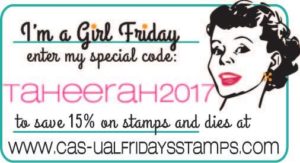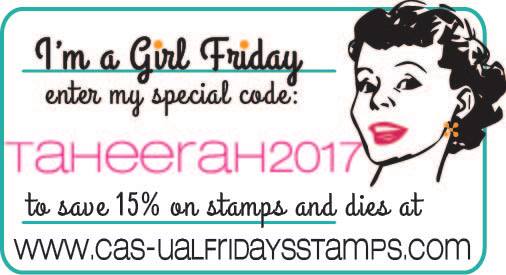 I'll be back again soon with something new. And with very belated drawings for winners from some giveaways that I should have done aaaaages ago. I'm sorry. I suck. I hope you'll forgive me.
Catch you later!
Supplies