Hey everyone! Happy Wednesday!
I'm going to say something that may shock and surprise you.
I'm not a big fan of floral stamps.
It's not that I don't like florals per se, or that I don't like making feminine floral cards. It's just that, well, after several years of cardmaking, and many, many, many floral stamps in my stash, I've, well… I've OD'd on them.
As a result, the only time that flowers make it onto my cards is if they're something different, and unique, and special.
Case in point: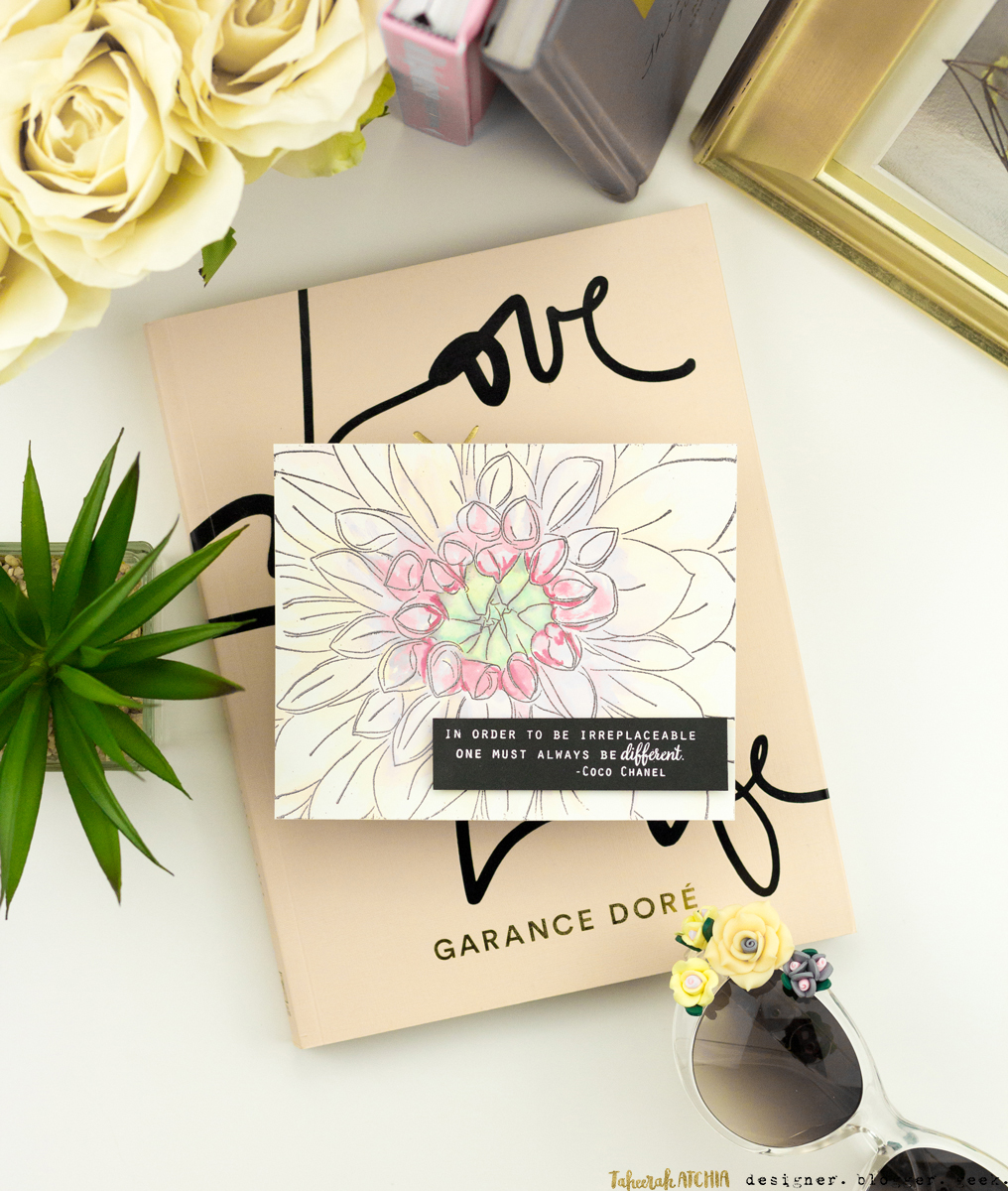 Stunning, right? When your stamp creates such a dramatic background it really does steal the show. And the fact that that dahlia image is a really close up detailed image (like, a Sergio Leone style 'extreme close-up'), but still in a loose, somewhat abstract style, then it does actually give a totally different feel, and definitely doesn't feel same-y.
This card, along with some close-ups and details of how I made it, are over on The Ton's blog, where I'm Guest Designing this month. I do hope you'll join me over there to check it out! See you there!
Supplies