Hey everyone! Happy Saturday!
I'm a sucker for party décor. Whether it's streamers or balloons or confetti – I just love the festive feel it adds to a room. And it's certainly come a long long way from the crepe paper, dye-that-runs-when-you-get-it-wet-and-ruins-everything streamers of my youth. Even the balloons are classier. I see they fill them with confetti now. I've even done it myself.
I've now found a new party décor item to fawn over… the party fan.
These just add so much pizzazz to a room, and really look spectacular. They kinda remind me of really sophisticated paper flowers on the walls. I've seen so many gorgeous ones used in party styling on Pinterest and it makes me drool.
One day my Craft Room will actually have some of these babies permanently on my wall. After all, it's a creative celebration every time we create, right? And that deserves a bit of gorgeousness.
In the meantime, I'll have to resign myself to a miniature, stamped version. Not that that's any less of a celebration. A mini party happening right on my card? Sign me up!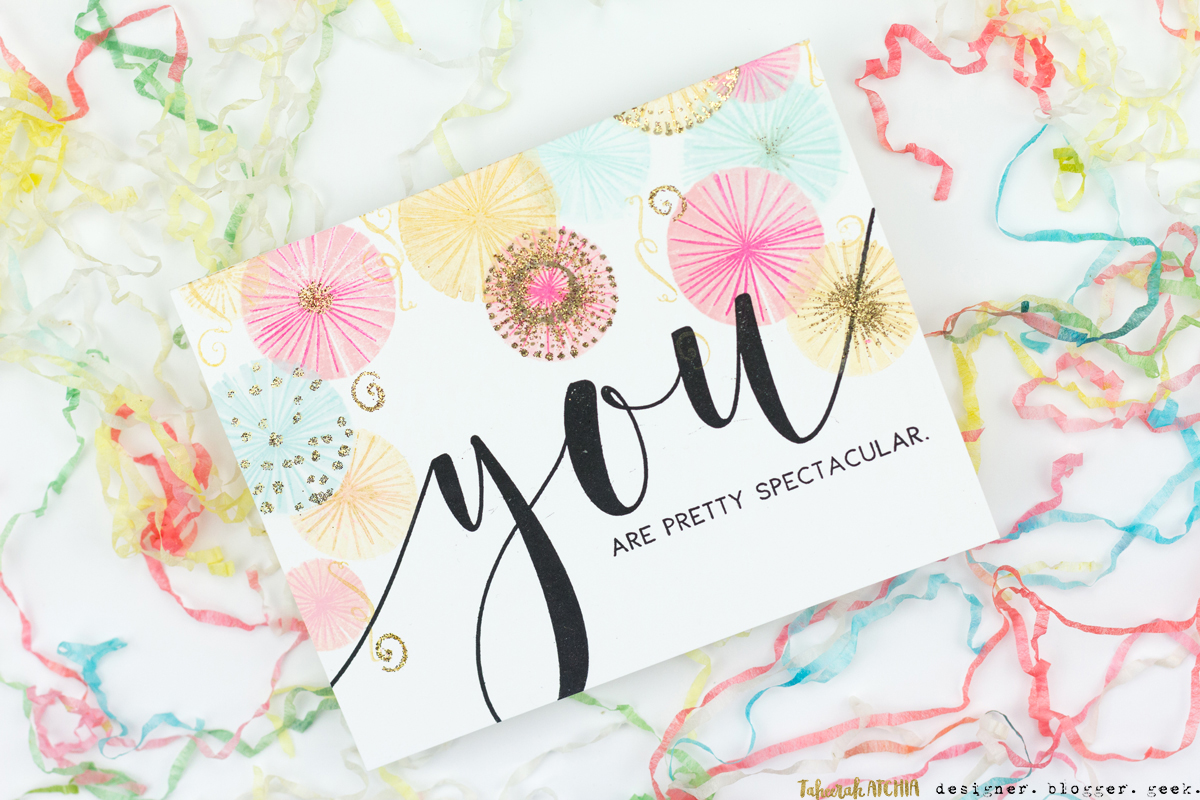 It doesn't get more happening than this. Party fans? Check. Streamers? Check. Glitter? Check. Gold? Check! I dunno about you but I feel more festive already. And what better cause for celebration than you? After all, you are pretty spectacular.
This card, along with some close-ups and details of how I made it, are over on The Ton's blog, where I'm Guest Designing this month. I do hope you'll join me over there to check it out! It's my final time guesting there this month so please leave a comment there to let Effie know I did a good job, lol! See you there!
Supplies