Hi everyone! Happy Wednesday! Welcome to February!
I personally love January, what with it being my birthday month and all. But there's definitely something to be said for the second month of the year, with its shorter number of days, and of course being home to probably the second biggest card event of the year (after Christmas, of course).
With Valentine's Day right around the corner, there's very little time to get organised for cards for those special loved ones. Luckily the latest CAS-ual Fridays release really helped me getting into the loving mood, and I'm sure it will for you too!
Today we're showcasing a couple of love-themed sets. Heartfelt Sayings features some wonderful sentiments for a range of occasions, and with a good scale to be able to take an entire focal point if desired. Special Delivery focuses around sending happy mail, with a beautiful decorative mailbox, a pretty envelope, and some awesome sayings. A coordinating die for the mailbox rounds out the day's products.
For my first card I played with the small love heart image that's a part of the Special Delivery set: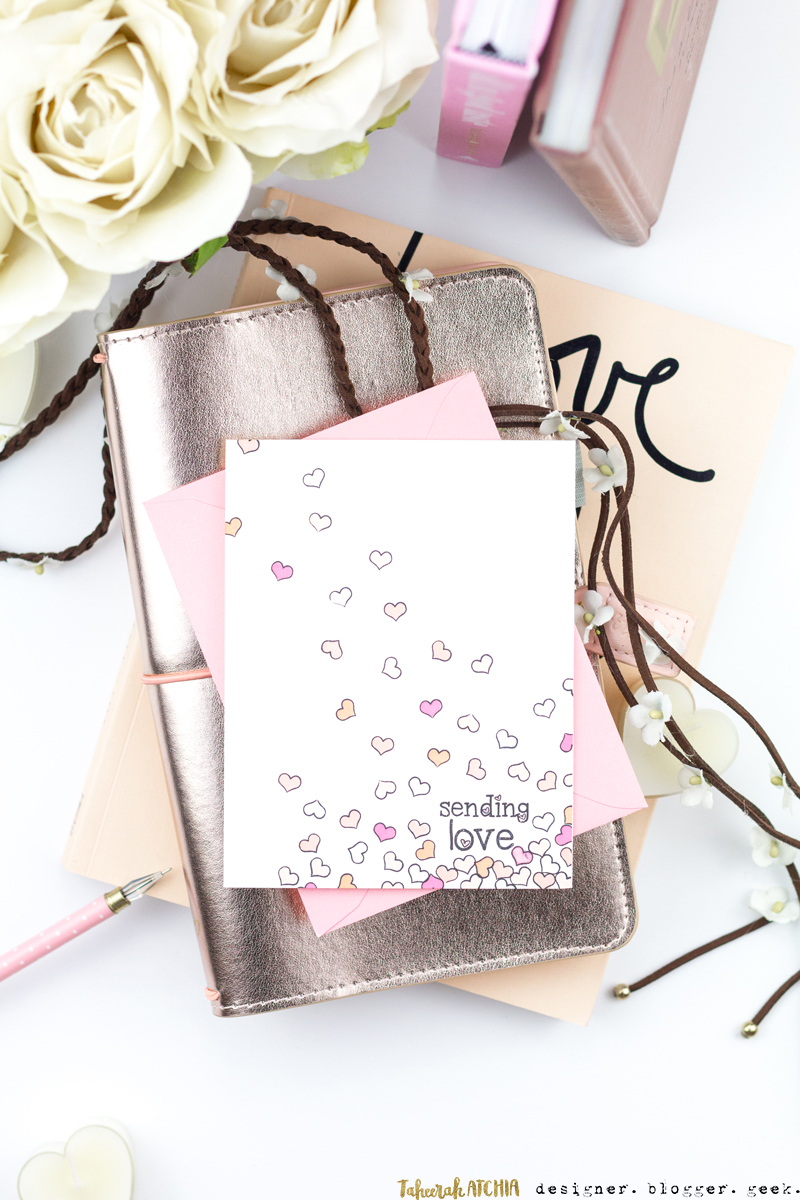 I stamped the heart many times to create an avalanche towards my sentiment! I love the sense of movement this gives – and it shows how even a small image can be the star of the show if you give it love!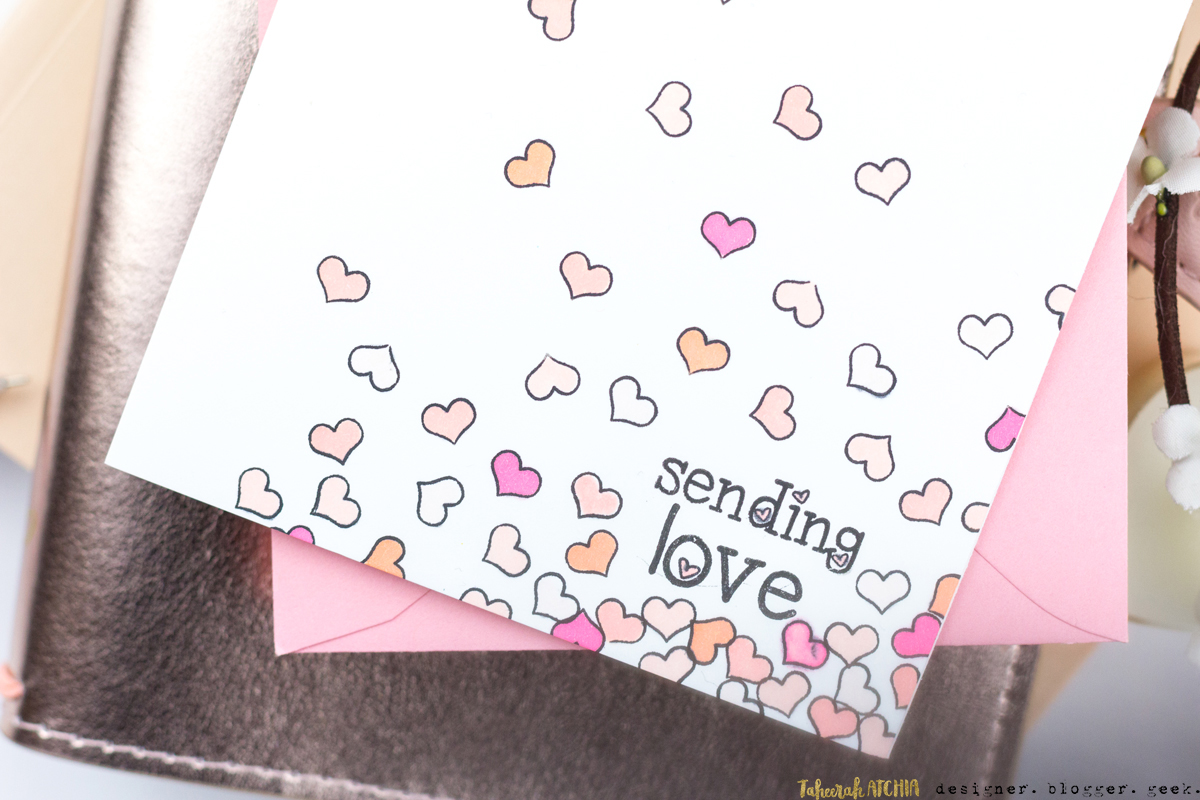 I created the custom sentiment by combining a sentiment from Special Delivery with one from Heartfelt Sayings, and coloured all my hearts with Copics for a finishing touch.
For my second card I wanted to use the envelope as a focal point, but in a subtle way: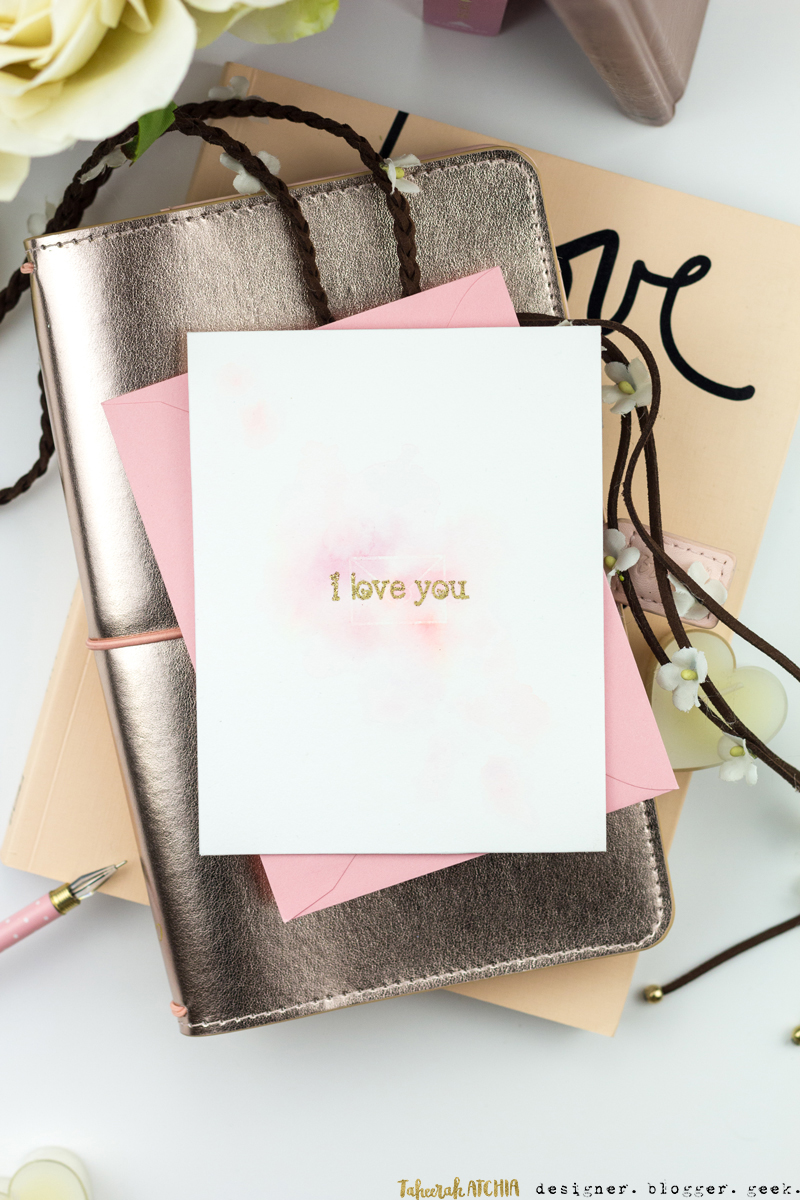 I heat embossed the envelope with white embossing powder, then watercoloured around it for a soft but pretty finish!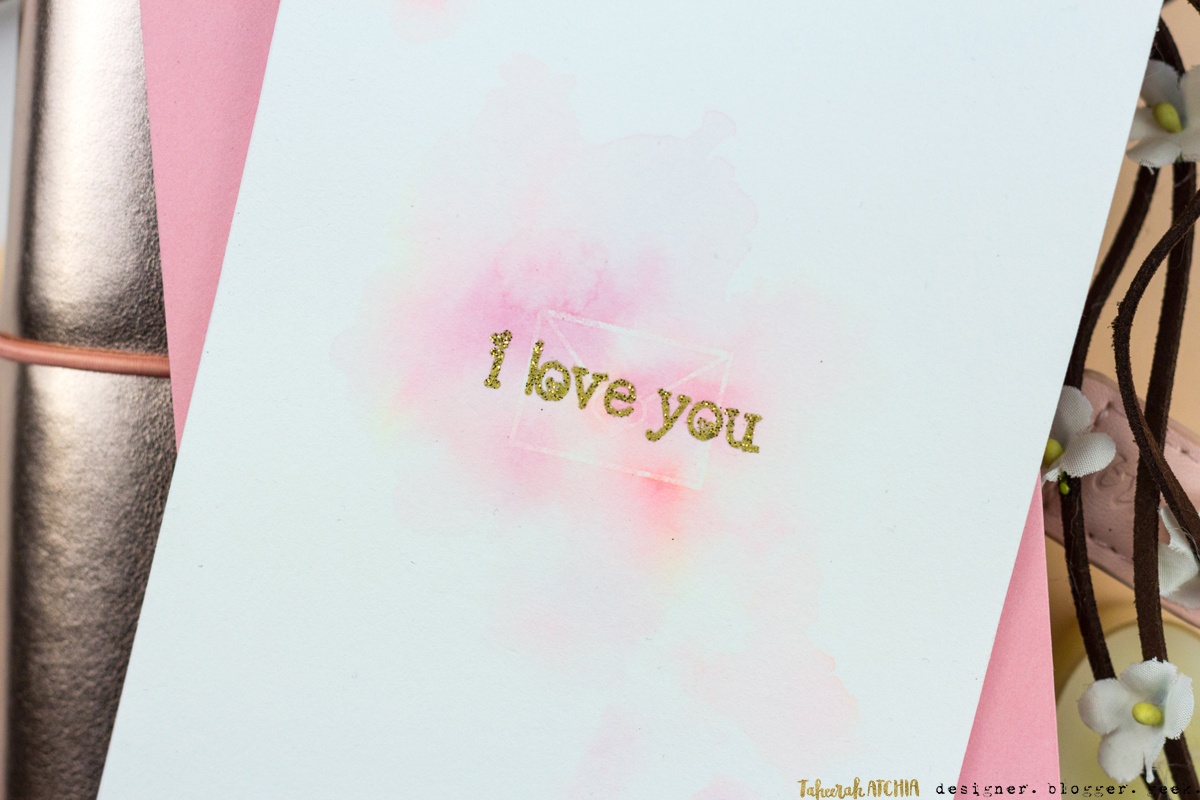 I heat embossed the sentiment over the top using glittery gold embossing powder to complete the look. Hopefully this close-up will help you see the detail a bit better!
I do really encourage you to hop over to the CAS-ual Fridays blog to see more from this release – there are some truly amazing projects to see! And don't forget I have a little incentive for you to use when you order – my own exclusive 15% discount code, for you to use throughout my term, on any items in the CAS-ual Fridays store! No minimum order, no catch – just go load up your cart and have fun!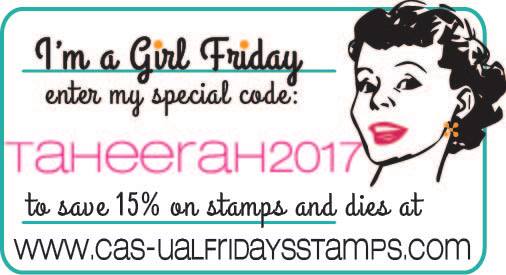 Simply use the code TAHEERAH2017 when placing your order and you're good to go!
I'll be back with more for this release tomorrow so I hope you'll join me then!
Supplies
Sending Love Card
Love Letter Card