Hey everyone! Happy Friday!
It's always fun when I get to play with supplies from my favourite companies. It's even more awesome when it's for a fun release celebration! Well, today is one of those days as I'm joining a bunch of other talented ladies in celebrating The Ton's second Anniversary!
I think if you've visited here before then you'll already know just what I think of this amazing company. From Day 1 I fell in love with their stylish, unique designs – and I've been in love ever since! And though The Ton has hit two years old, I can say with certainty that they're definitely not going through a 'toddler phase', lol! In fact, from humble beginnings, they are bigger and better than ever, boasting a collection of 140 stamps (in two years!! Effie is the most prolific designer I have ever known!!), an amazing and vast collection of inks, a fantastic selection of embellishments, and even some superb glittery papers! Outstanding for such  young company, it truly is!
So I'm delighted to have been invited to participate in their Anniversary celebrations today. Happy Birthday, The Ton! Here's to many more!!
I have a couple of cards for you today, and a fun giveaway to boot! Let's get the party started!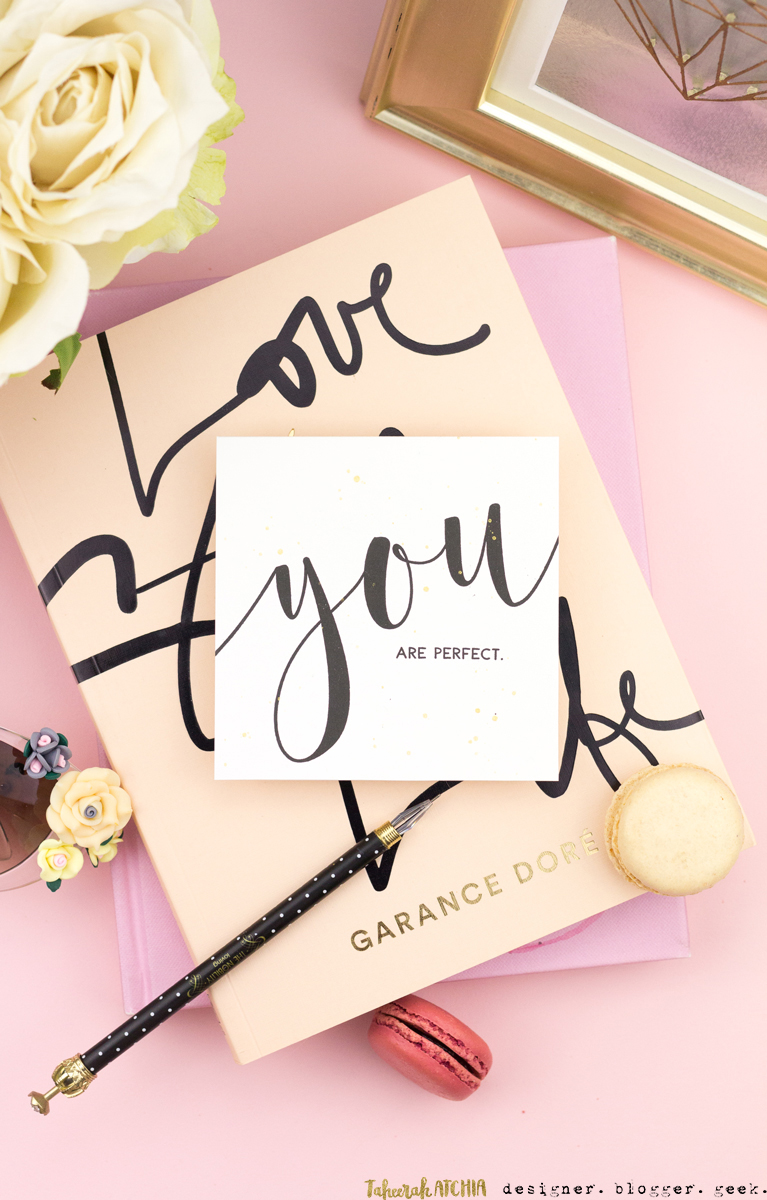 I'm starting with a super-CAS, but super-stylish, statement card today. This one is created with the new Brushed You stamp set! Those statement, large scale sentiments fill an entire A2 card front and are great for making an impact with ease!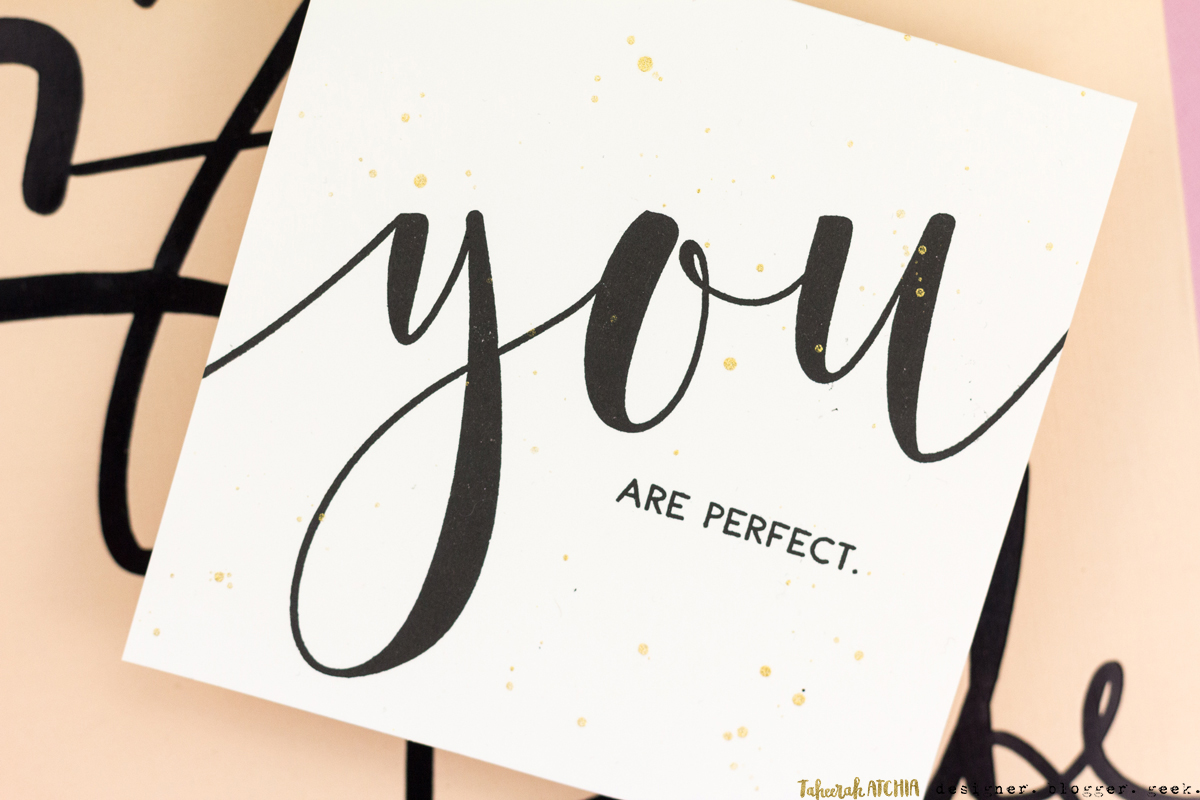 I stamped the 'You' and one of the accompanying sentiments, splattered on some gold mist, and that was all it needed!
My second card is definitely one that pays homage to my sweet tooth: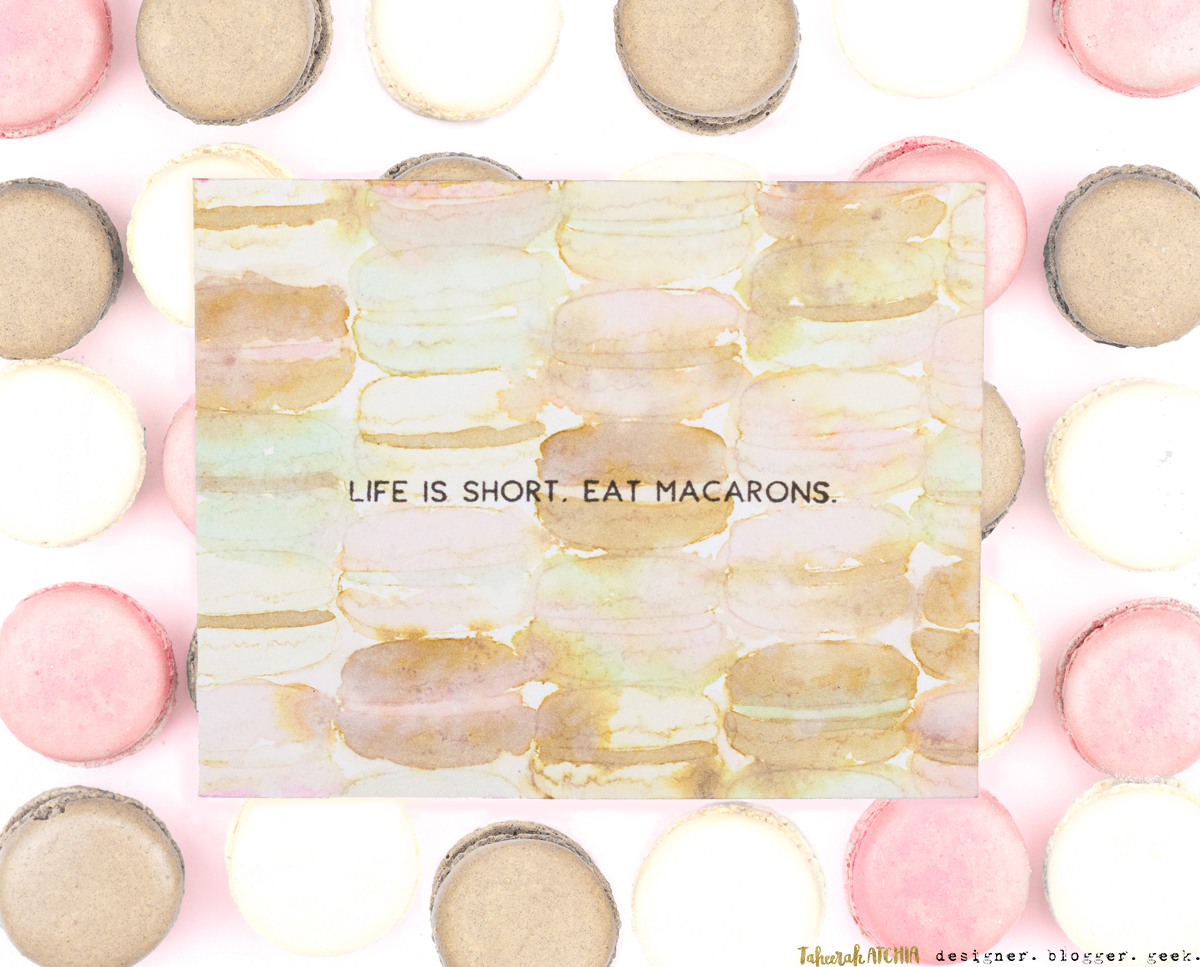 I had so much fun inking up and playing with the Macarons set – even if it did make me really hungry, lol! I stamped the outline image and then watercoloured them with Distress Inks for an artistic look!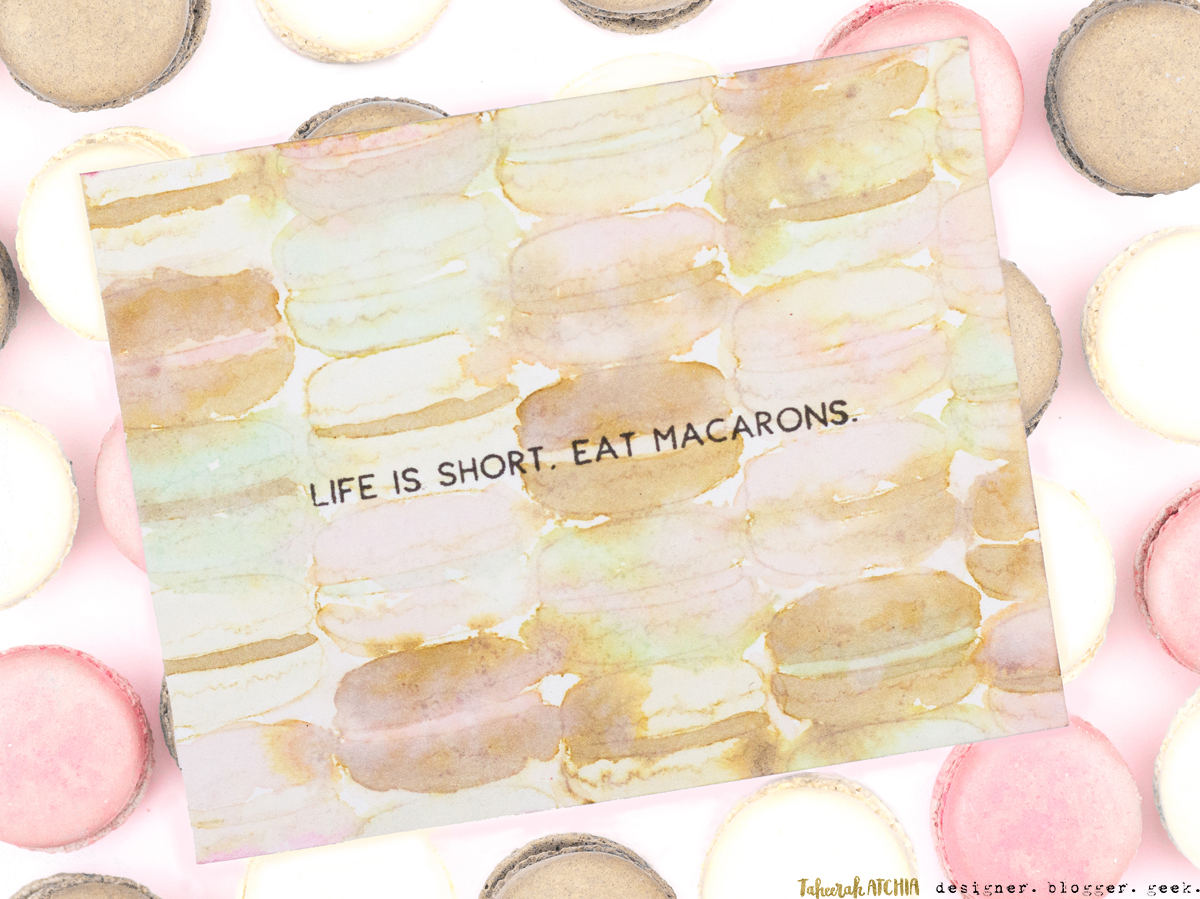 That sentiment is one I fully endorse *wink*. 
Giveaway!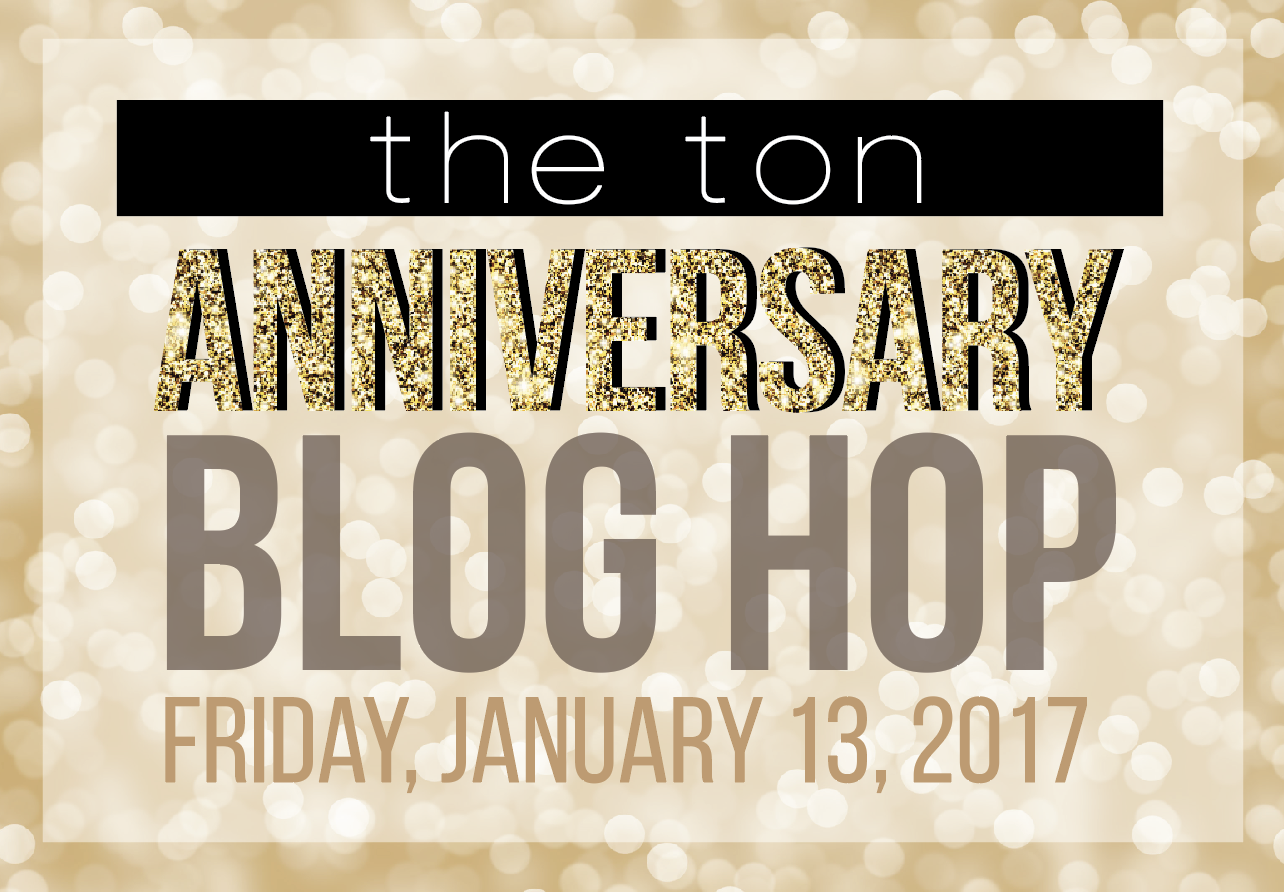 So it really wouldn't be an Anniversary Hop without a prize! The Ton is going BIG to celebrate their special day with the following prizes up for grabs:
Five gift certificates to The Ton's shop: One $75, two $50 and two $25 gift certificates will be given away to random commenters on all the hop participant blogs.  To qualify, you must leave a comment on The Ton Blog Hop post. The comment period will close on Monday, January 16th at 11:59pm. Winners will be announced thereafter on The Ton's Blog.
Wowee!! Talk about amazing!!
Here is your hop order:
The Ton
Amy Tsuruta
Mayline Jung
Janette Kausen
Emily Midgett  
Laurel Beard  
Eunji Jung
Chris Dayton  
Vera Yates
Lisa Harrolle   
LauraJane Head
Amy Kolling  
Isha Gupta 
Jenny Lee Yamasaki 
Justine Hovey 
TaeEun Yoo 
Taheerah Atchia  
Stephanie Klauck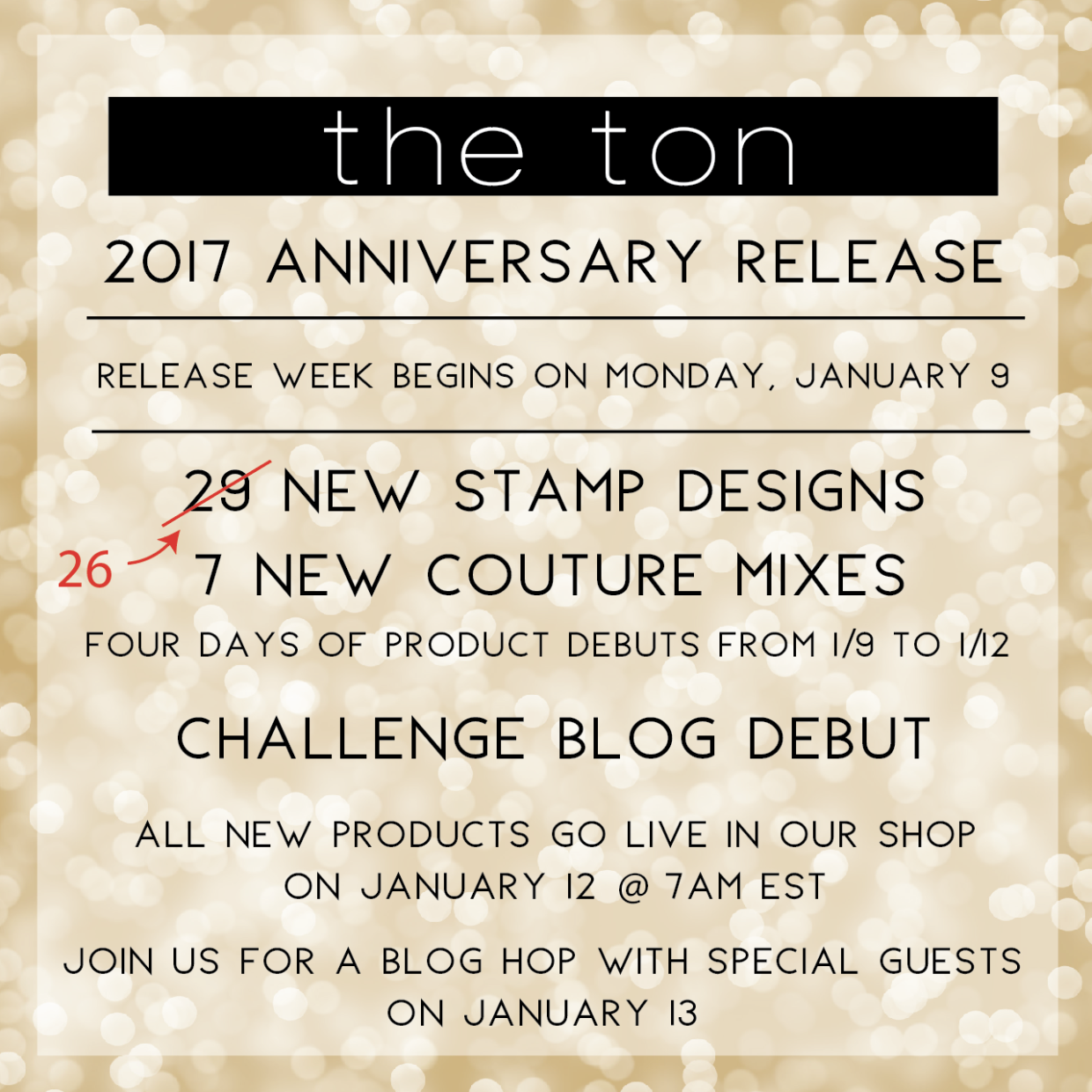 The Ton has 26 new stamps for their 2017 Anniversary Release which include three free gift with purchases. For more information on The Ton's inventive products, head over to
The Ton's blog
. All new release products are available now!
Thanks for stopping by – and good luck!