Hey everyone! Happy Saturday!
How about that, two days in a row. That's pretty much all you want when you start a mini blog series. I mean, if you're going to proclaim that you're going to bring it then you really ought to bring it, right?
I think someone should give me a cookie.
We're a step closer to Valentine's Day, which means that time really is of the essence. If you want to create quick and easy cards that still have a big impact then it helps if you can bring out some embellishments that can do all the talking for you. Partly so you don't have to keep listening to me.
Good thing I know and work for an awesome company with products that really embody everything this series is about: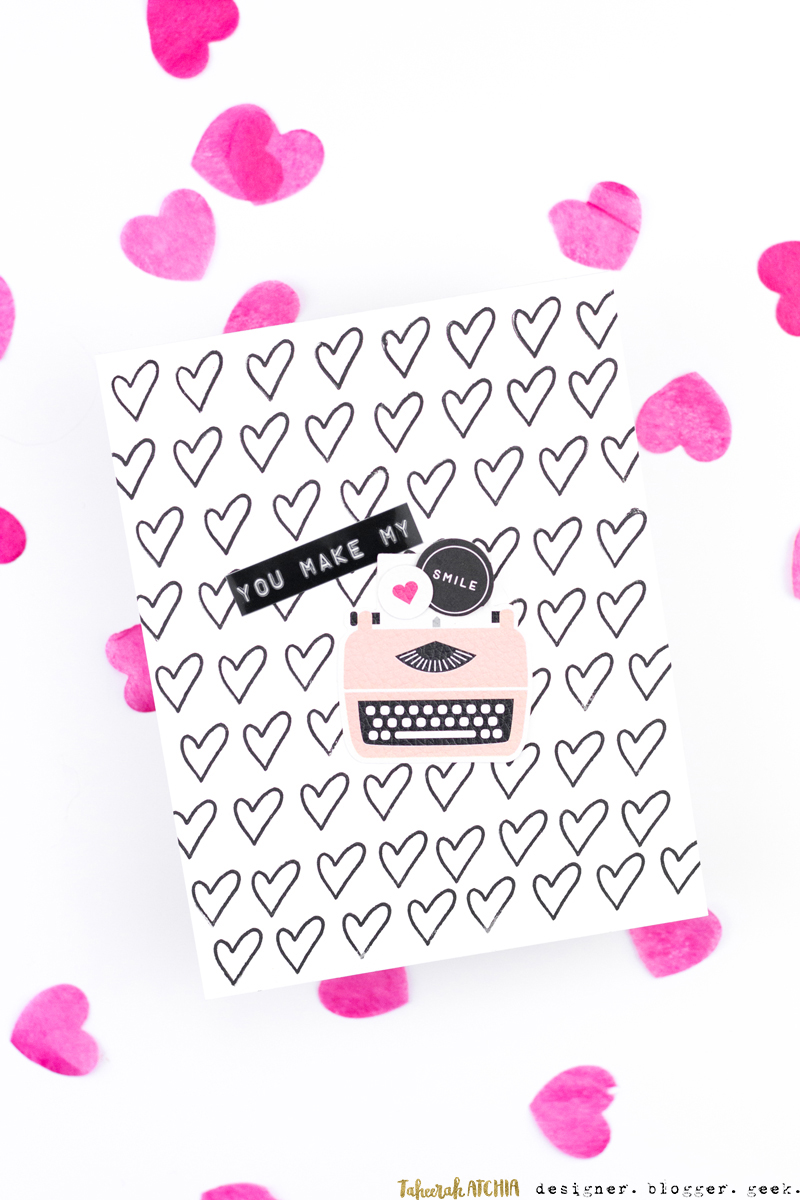 Definitely makes an impact, right? Even though I did some repeated stamping on my base, this card came together really quickly, and that's definitely thanks to the awesome embellishments that Pinkfresh Studio came out with this year. The Mix No. 1 has a great, well, mix, of embellishments – both staples and trendy – and that made putting this card together a breeze. I mean, that faux leather typewriter? Swoon.
This card, along with some close-ups and details of how I made it, are over on the Pinkfresh Studio blog, where I'm Guest Designing this month. I do hope you'll join me over there to check it out! See you there!
Supplies