Hey everyone! Happy Friday!
So, Valentine's Day is right around the corner. I don't know how that's happened, seeing as I can pretty much remember just wrapping up Christmas. Time seems to be getting away from me. Not good when I already have so much to create for February. Not to mention that tomorrow is my brother's birthday and I've had to prioritise other projects ahead of his birthday card.
Don't tell him, will you.
Anyway, with so much going on it always helps if you can create something quick and easy but that still packs a punch. For Valentine's Day I'm planning (hoping?) to bring you a few different ideas for projects that are a little on the quicker side, but every bit as fabulous as, well, as something you might actually want to give out to someone.
So, in keeping with that mantra, I thought I'd start today as I mean to go on, with this baby: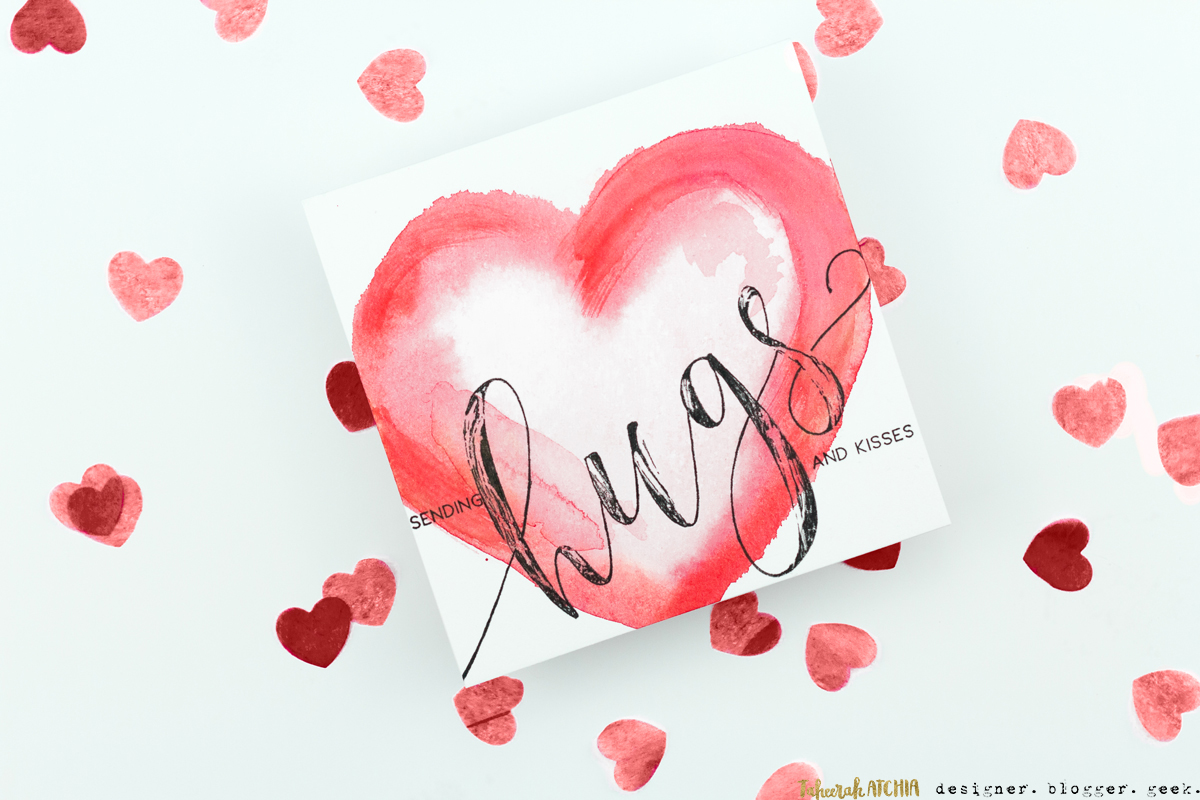 Gorgeous, right? I kept the supplies to a minimum, the impact to the max, and the love in your face. Because when else in the year can you throw a big heart in someone's face without it being nauseating, right?
This card, along with some close-ups and details of how I made it, are over on The Ton's blog, where I'm Guest Designing this month. I do hope you'll join me over there to check it out! See you there!
Supplies