Hi everyone! Happy Friday!
I know many people find it tough to create for the guys in our lives.
You're gonna hate me for saying this, but… I'm not one of them.
I absolutely *love* creating masculine cards and tags. Perhaps it's because it lets me play with different colour palettes, textures and effects. Perhaps it's because I need a break from all the feminine projects every once in a while. Almost certainly because it can give me a chance to engage my geeky side. And definitely because I can use more playful sentiments.
Today we're showcasing a couple of sets that are perfect for masculine projects. Franky'isms features a range of sentiments with a sense of humour or a touch of sass – perfect for guys. Tag You're It uses the same fonts and provides a whole lot of sarcasm and humour to your projects too! The pair work perfectly together and will suit a variety of recipients – guy or gal.
Let's check out today's project: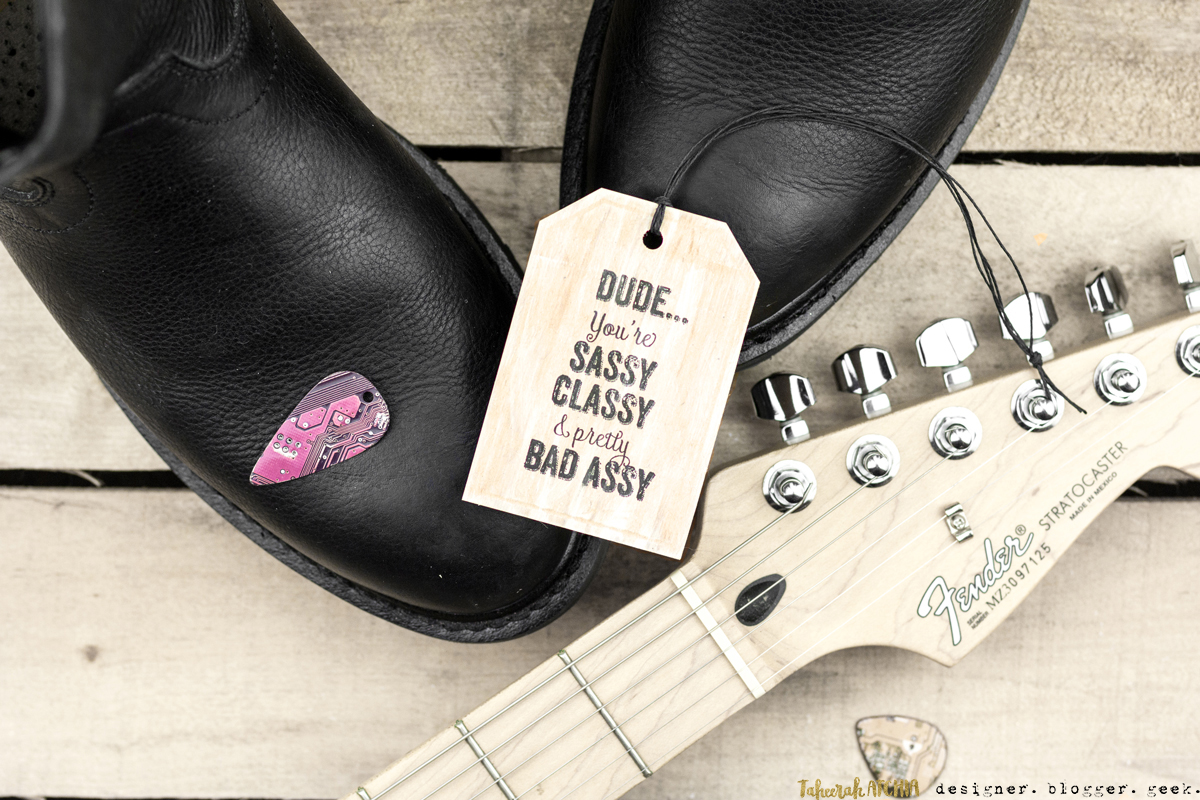 I can't lie. I'm kinda digging this tag big time.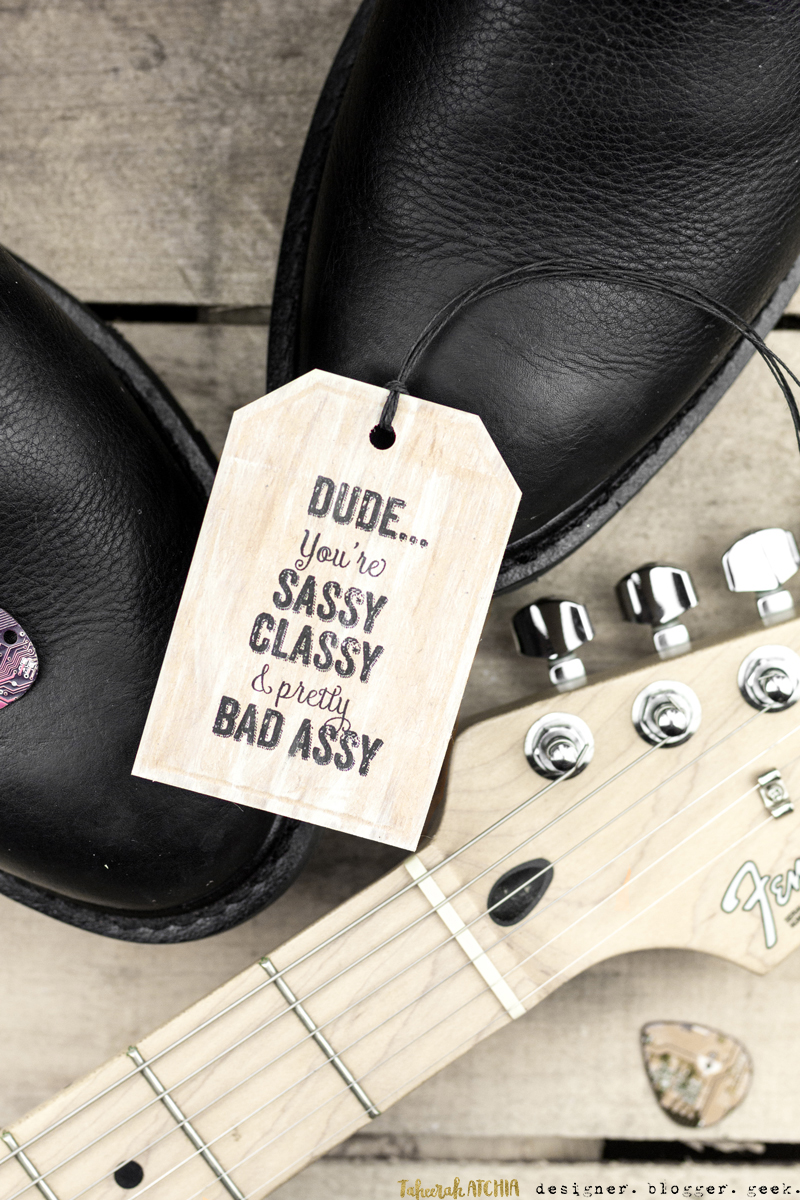 I didn't use a die for my tag, instead opting to use some good old fashioned measuring and trimming with my paper trimmer. Sometimes it's good to go back to basics! The same applied to the debossed border – I totally did that with a bone folder and my Scor Buddy. And I used a standard office hole punch to add my hole.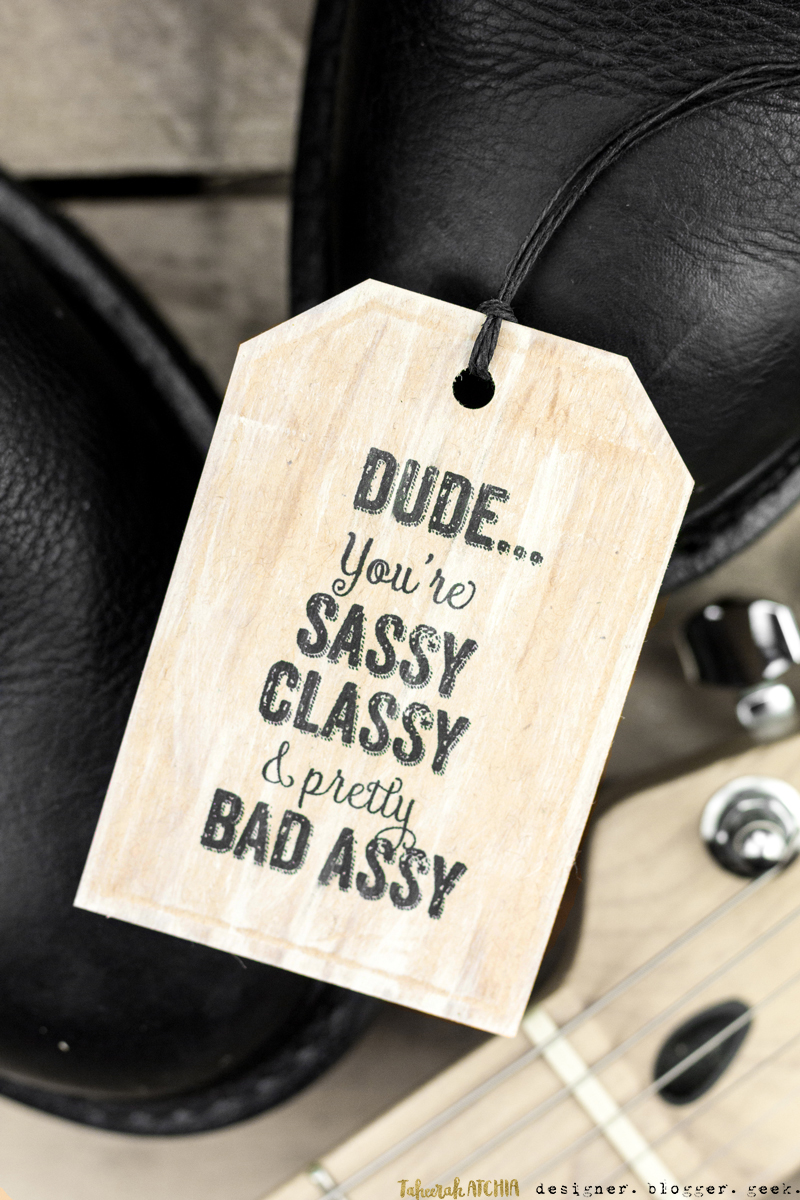 I used a plain Kraft cardstock but wanted it to have a woodgrain look, but I didn't want to use a woodgrain stamp. Turns out that swiping cream and kraft inks over the surface can create a pretty convincing woodgrain texture. Pretty neat huh?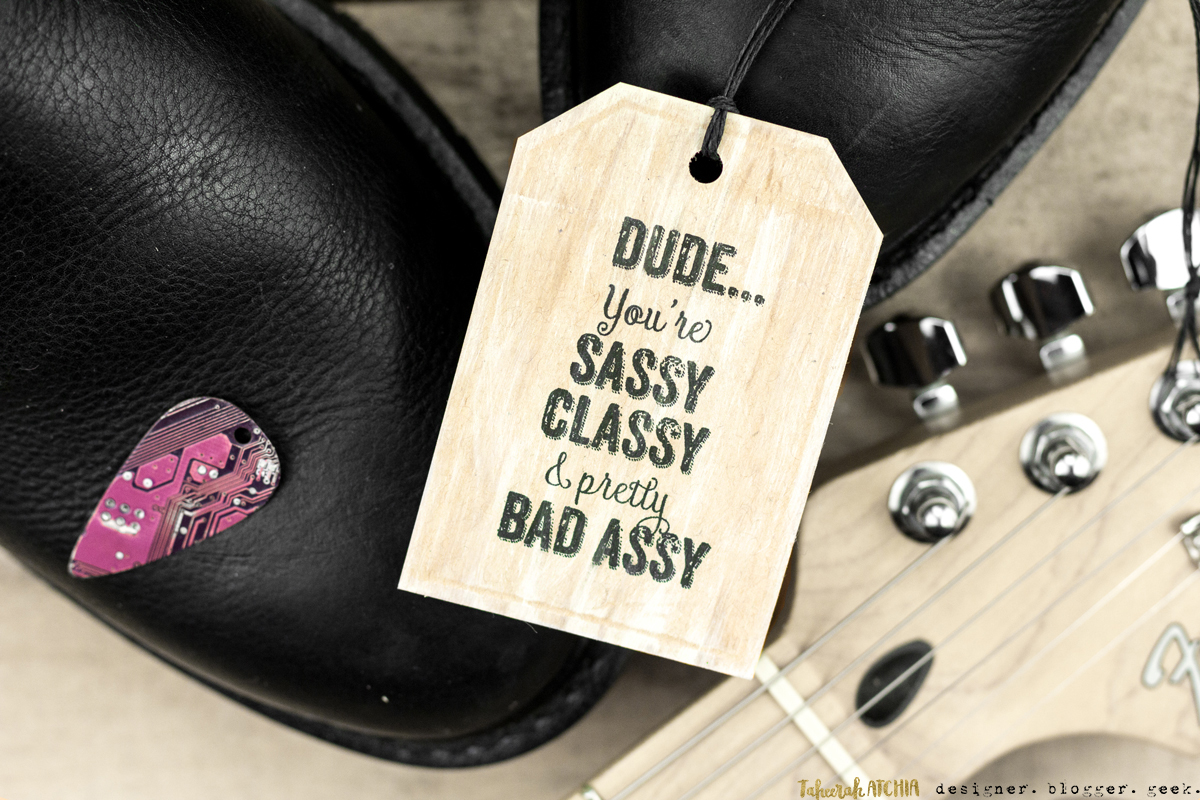 You're probably thinking I'm never gonna get to talking about the actual stamping, huh? Well, after all the inking and such, I was ready to pull out one sentiment from each stamp set, line them up in my Mini MISTI and stamp a couple of times with Versafine ink. Some black hemp cord finished things off nicely and I was all done!
I do really encourage you to hop over to the CAS-ual Fridays blog to see more from this release – there are some truly amazing projects to see! And don't forget I have a little incentive for you to use when you order – my own exclusive 15% discount code, for you to use throughout my term, on any items in the CAS-ual Fridays store! No minimum order, no catch – just go load up your cart and have fun!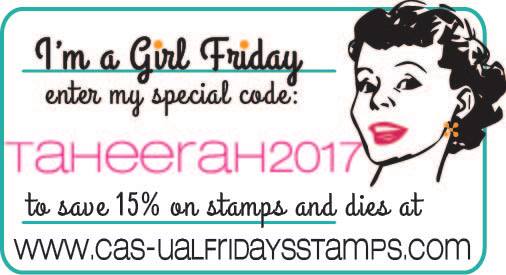 Simply use the code TAHEERAH2017 when placing your order and you're good to go!
I'll be back with more for this release tomorrow so I hope you'll join me then!
Supplies