Hi everyone! Happy Saturday!
I have to admit that I can't wait for Winter to be done with. Seriously. The short days, the cold weather? I'm over it. I'm ready for Spring.
One of the first things that comes to mind when I think of Spring (other than the start of British Summer Time) is all the wonderful flowers bursting to life and heralding, with a riot of colour, that a new season has come. I particularly loved seeing all the beds of prettily planted flowers in our local parks when I was a child, arranged in patterns or into designs. It makes me happy now just thinking about bluebells and daisies and tulips and many, many more Spring Flowers.
Well, it may not actually be Spring yet, but I can still dream about flowers, thanks to today's offerings from the CAS-ual Fridays release.
Today we're showcasing a couple of sets that are perfect for masculine projects. Full On Floral features the same floral pattern you've been seeing in other sets in this release – but this time it's big enough to cover almost an entire A2 card front. Daisy Chains uses some of the same flowers but in rows – perfect for borders, banners and more!
Let's check out today's project: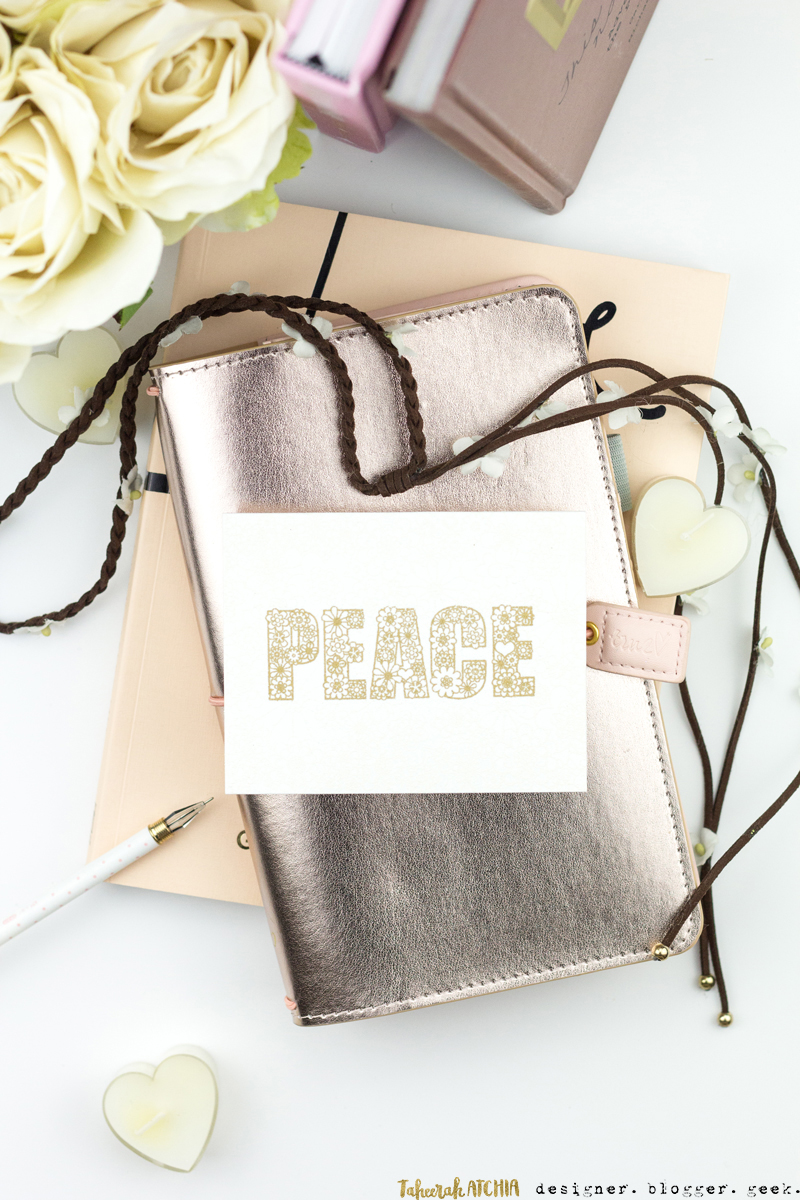 I know it looks rather simple – but I hope you'll spot the detail as you look a little closer!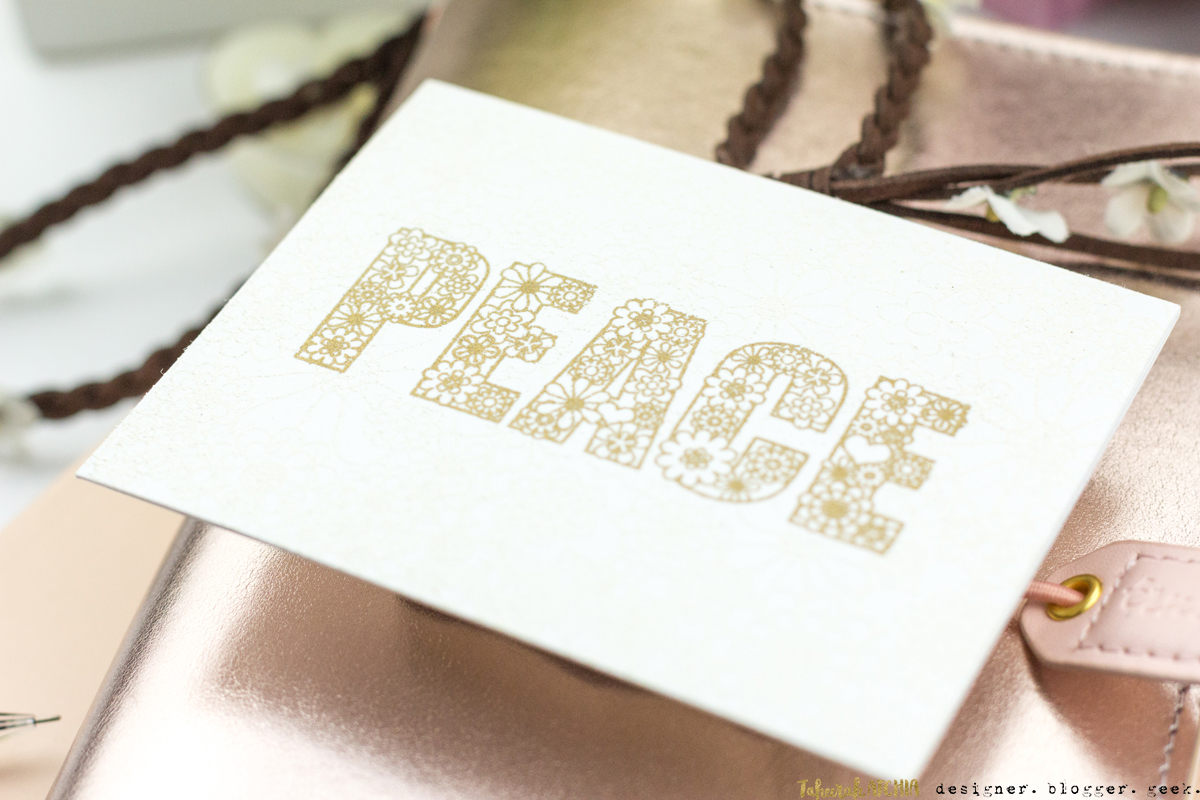 I started by stamping the 'PEACE' word from Peace Out and heat embossed it with gold embossing powder. I stamped the word again onto a PostIt note and trimmed out all the letters to use as masks. I then stamped the Full On Floral background over the entire front, removed the masks and heat embossed the pattern with an off-white embossing powder. The finished effect is one of intricate lace – timeless and beautiful.
I do really encourage you to hop over to the CAS-ual Fridays blog to see more from this release – there are some truly amazing projects to see! All the products from this release are now on sale on the CAS-ual Fridays website! And don't forget I have a little incentive for you to use when you order – my own exclusive 15% discount code, for you to use throughout my term, on any items in the CAS-ual Fridays store! No minimum order, no catch – just go load up your cart and have fun!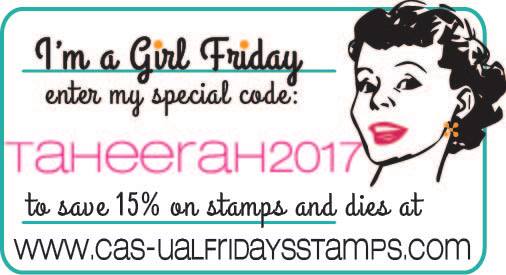 Simply use the code TAHEERAH2017 when placing your order and you're good to go!
Happy shopping!
Supplies