Hey everyone! Happy Tuesday!
I have a thing for ink. There, I said it.
I go crazy for colours. Dippy for dye. Potty for pigment. Not-quite-sold on solvent (me and StazOn just aren't friends. Sorry StazOn.).
You get the picture.
I'd probably class myself as a bit of an ink connoisseur. That's a bit of a nicer way of saying I'm picky. I wouldn't go as far as snooty or pretentious – but I can definitely say that some inks would never make it to my table, let alone onto one of my cards.
So when I tell you I've gone gaga for the new Catherine Pooler inks, you get how big a deal that is.
Today Catherine is releasing her first collection of these truly amazing inks. Those that ordered the Foundations Box already had a taste of these babies, with the first five colours being included in the box – but today the entire collection of inks (so far – more will be coming!!) are on sale, solo, today!
So naturally we're here to celebrate that fact – blog hop and giveaway style!
Right, enough chit-chat from me – let's see an example of what these inks can do!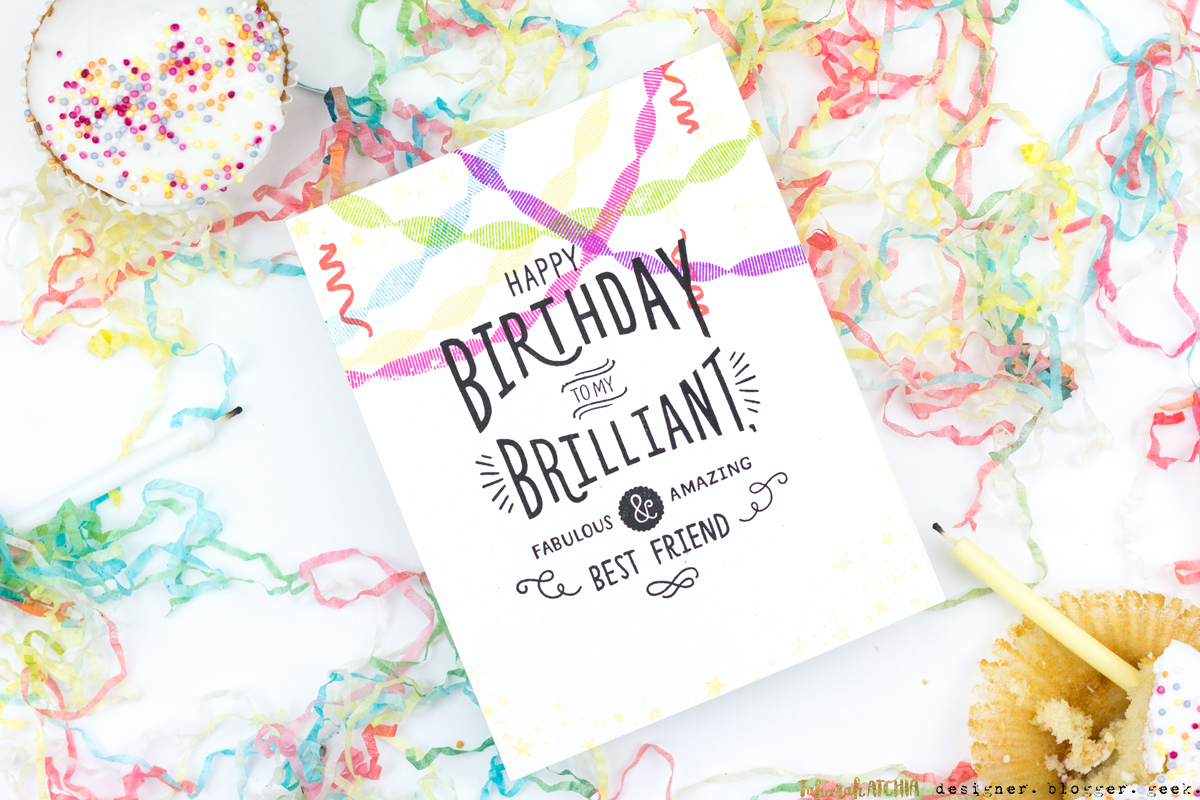 I used some awesome stamps available in the Catherine Pooler store (including some exclusives!), and then put the inks to play. *smile* I used Flirty Fuchsia, Party Dress, Lime Rickey, Something Borrowed (stamped off a couple of times) and Tiara for the banners, and Tutti Frutti for the streamers.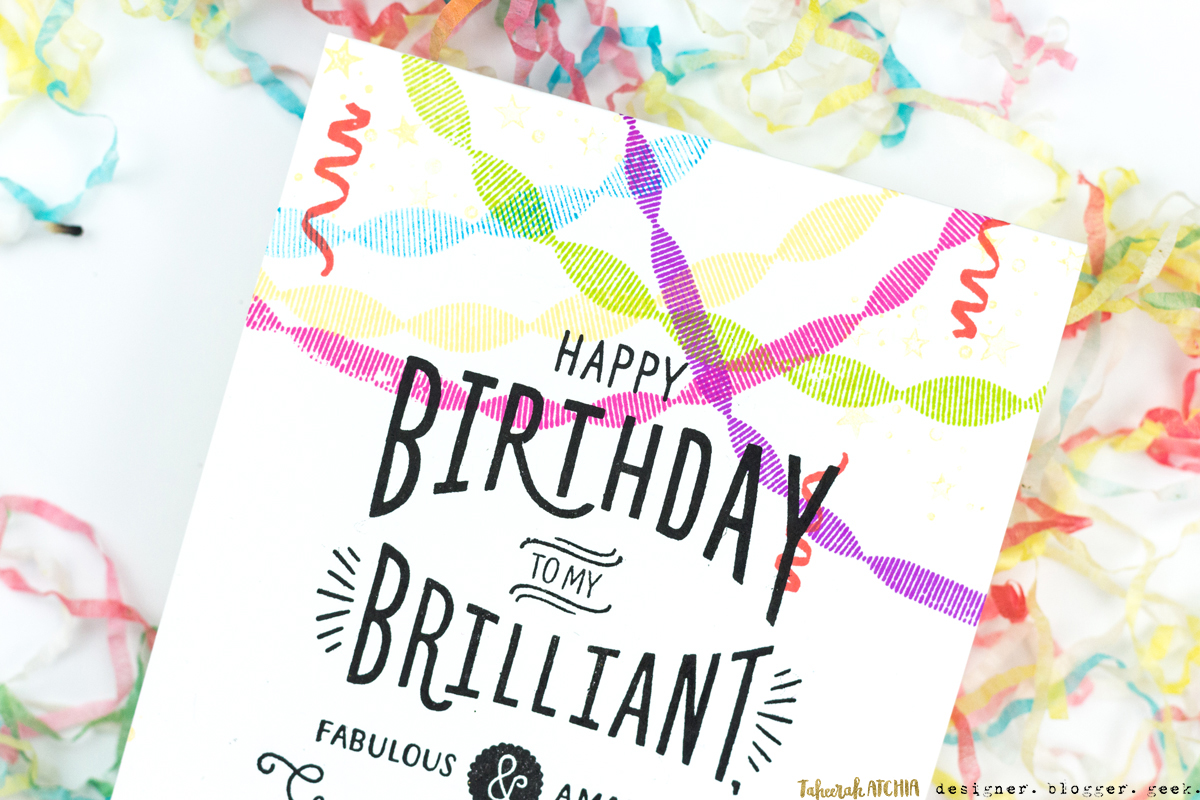 The sentiment was stamped in Midnight ink, and I added some stamped off Tiara stars to finish everything off.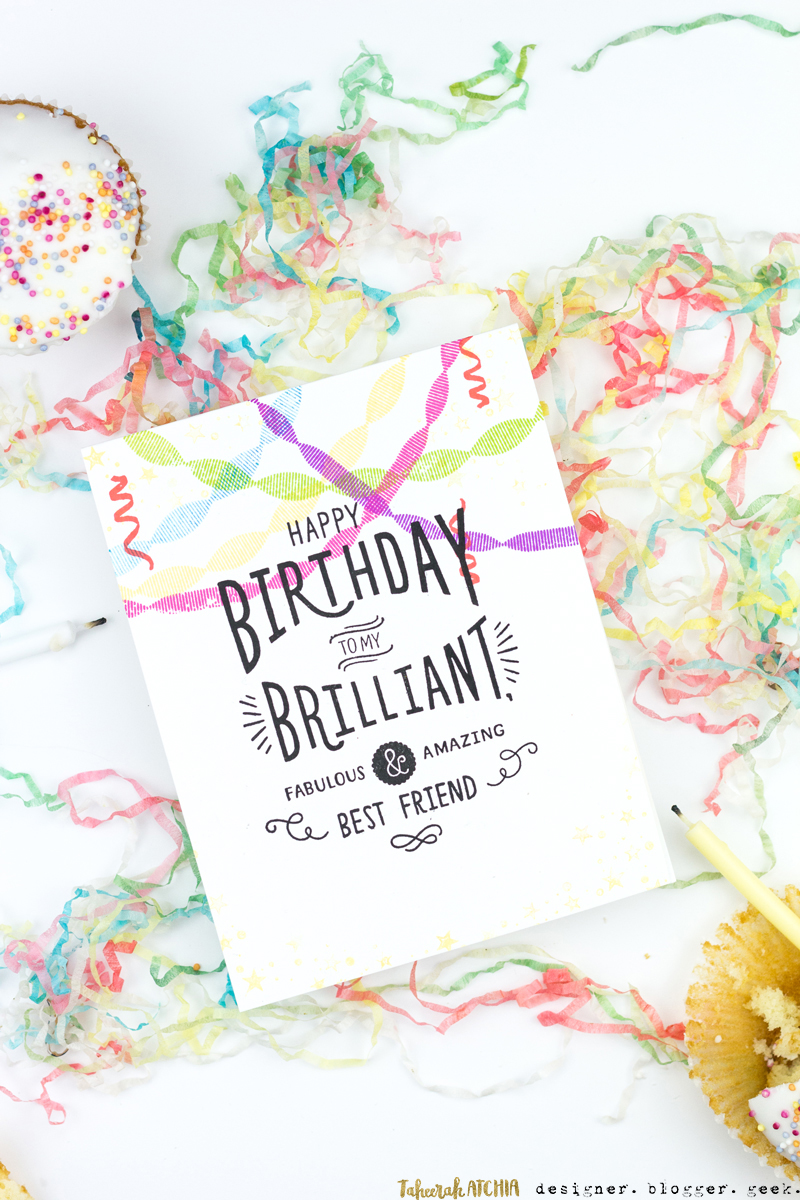 So I've told you how gaga I am for these inks, but I haven't really told you why yet! Let me give you the lowdown…
they're super juicy! So juicy that a normal felt pad just would not do for these dye inks – they have a foam pad instead!
the colours! Rich, bold, vibrant – everything a colour should be!
they only require the lightest of taps to transfer colour to a stamp, and they stamp true, and even, and beautiful. Even solid stamps stamp brilliantly without needing a lot of pressure!
they are also *great* for techniques – generational stamping is a *breeze*, blending is a *cinch*, you can watercolour with them, and they even stay wet longer than normal dye inks, so you can heat emboss with them too!
they're just amazing. You need them. Trust me.
If you'd like your info straight from the horse's mouth, then you can check out this post Catherine put together describing the inks in all their glory! And just for some eye candy, here's the full collection of inks in all their rainbow-y glory: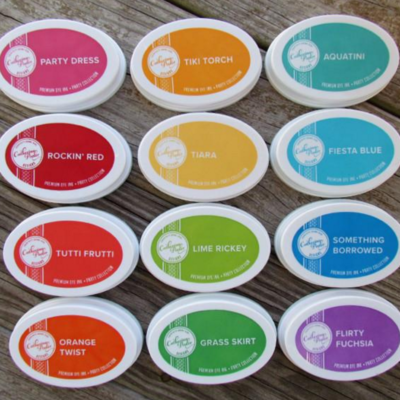 Yum!!
Giveaway!
So, how would you like to grab some goodies from Catherine's store? I bet you'd love to grab some of these inks before they fly off the shelves! We've got an awesome giveaway today if you comment on every hop destination! TWO lucky winners will each win a $25 gift certificate to the Catherine Pooler store – so you can cram your cart full of those delicious inks!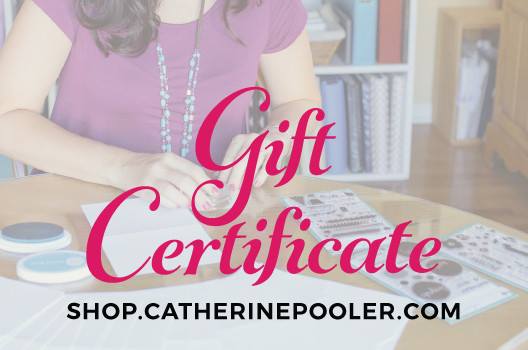 Here are your hop destinations – be sure to leave a comment on them all so you're eligible to win!
Catherine Pooler
Laurel Beard
Chrissie Tobas
Heather North
Taheerah Atchia
Kristie Goulet
Deepti Stephens
Lydia Evans
Ingrid Blackburn
Allison Cope
Melissa Miller
Kelly Griglione
Maureen Merritt
Lisa Harrolle
You have until 5:55pm on Thursday 12th January 2017 to leave a comment, and the winners will be announced at 6pm the same day on Catherine's blog.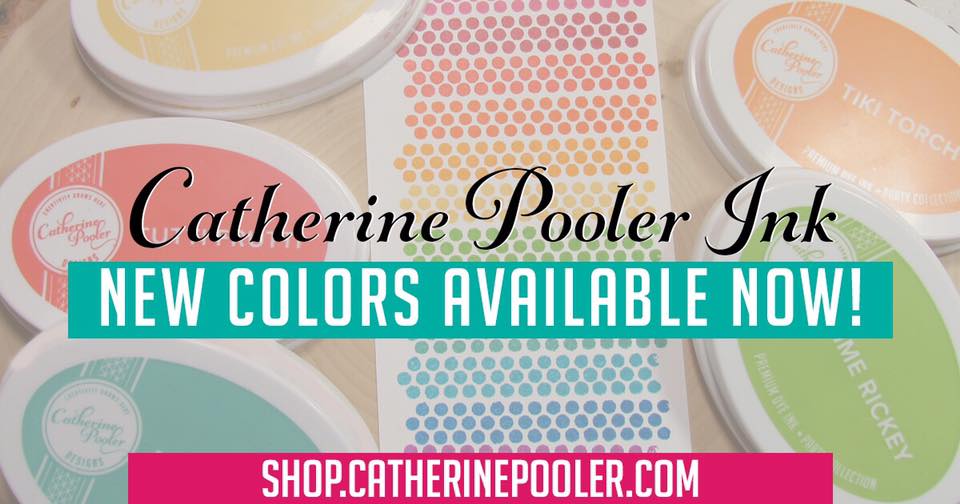 One other thing before you leave – if you are already giddy for these inks and want to snap them up – you can! The inks are available in the Catherine Pooler store right now – and if you are new to shopping at Catherine's store, this link will even give you 15% off your first purchase!!
Thanks for stopping by! Good luck and happy hopping!
PS: you still have until the 15th to enter my birthday giveaway! Make sure you check it out!
Supplies