Hey everyone! Happy Sunday! Forgive me the unusual publishing time, but I've been busy celebrating! You see, today's my birthday. Happy Birthday to me!
It seems a lot of people shy away from celebrating their birthday as they get older – but I think you should celebrate it, whatever your age! You're only as old as you feel – and personally, I don't feel my age, and I don't intend to either!
I've had a wonderful day, filled with doing plenty of the things that I love – including making myself a birthday card! It's become a bit of a tradition now – but as a designer of cards, what birthday would be complete without a birthday card of my own?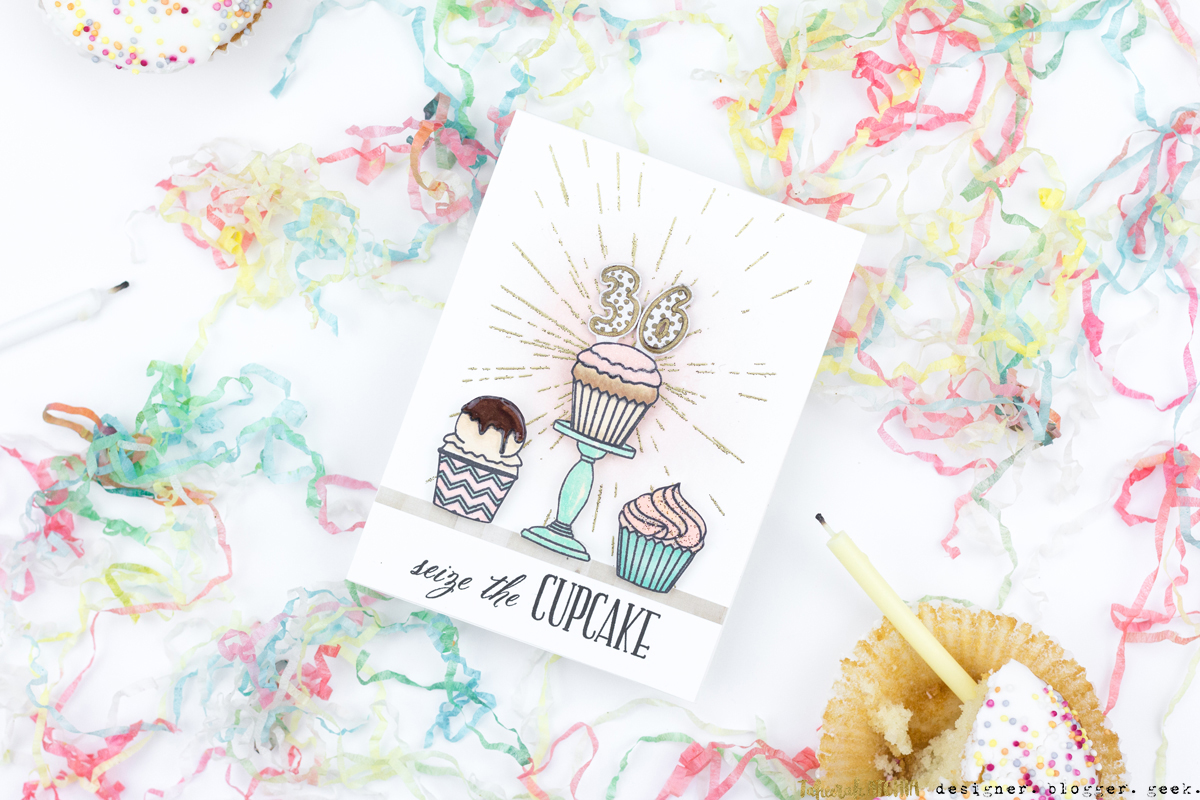 If you've visited me before, you know I take cake very seriously. And so, along with actual birthday cake, I just had to finish some cute cupcakes on my card this year! These are from the awesome WPlus9 Sweets And Treats set, and they are so deliciously designed!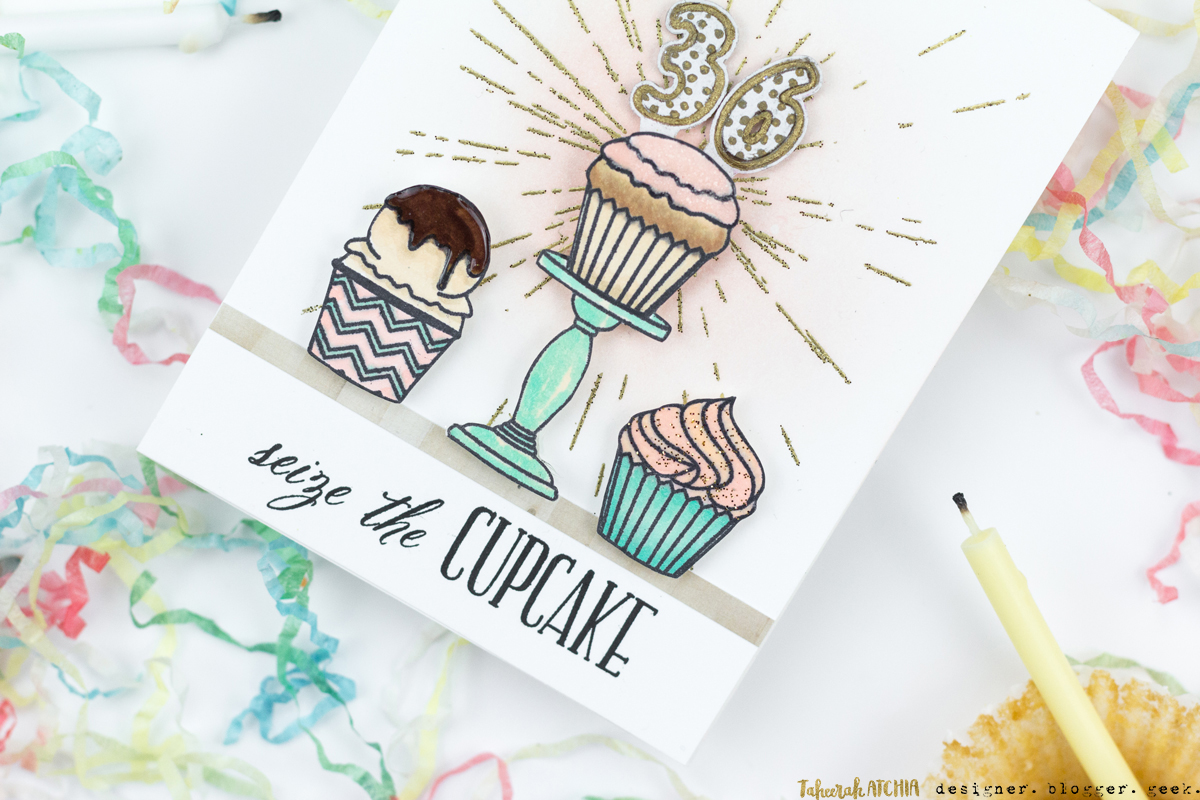 I coloured them with Copics and added Glossy Accents and a little sprinkling of glitter. I went for some of my favourite colours – pink, mint and gold, and lots of white space. *smile*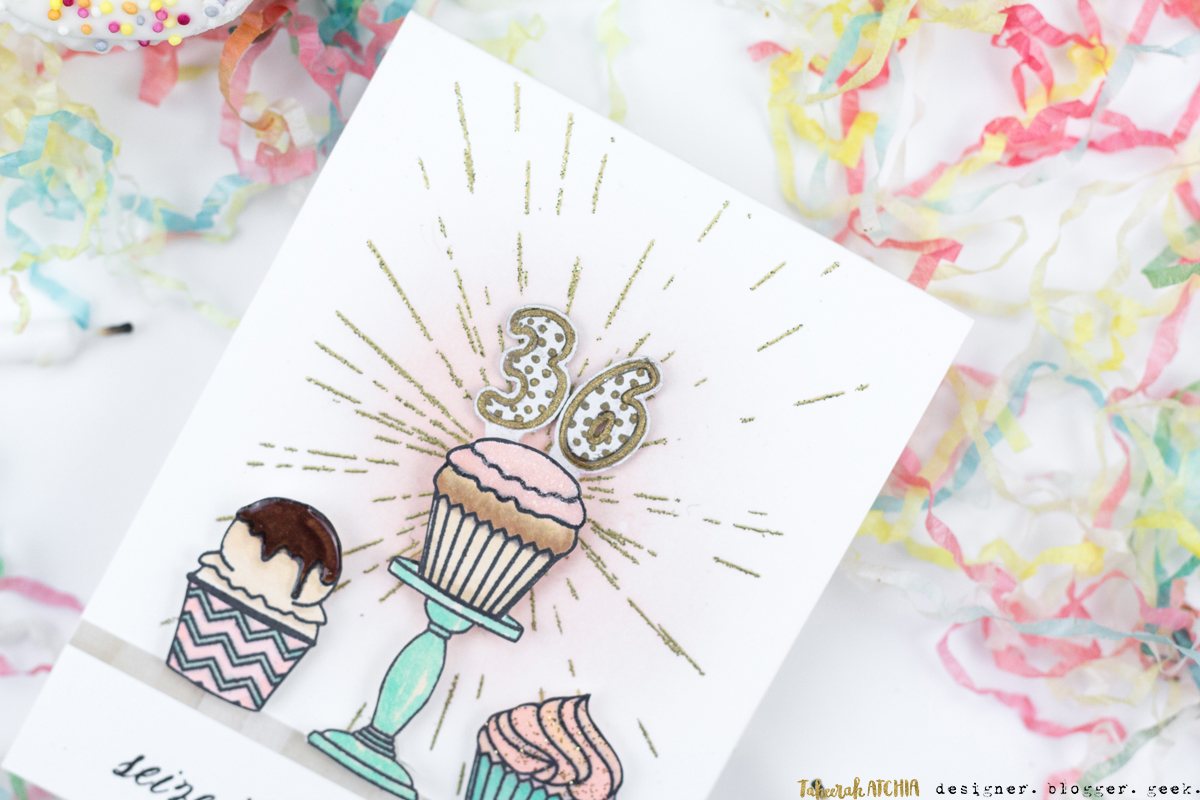 The card base is stamped with Neat & Tangled's Time Warp stamp, and heat embossed with sparkly gold embossing powder. I blended some Distress Ink in a halo so that the card base wasn't so stark and so it complimented the colours on the cupcakes. As for those numbers? I pulled out an old-but-still-fun product – shrink plastic! I die cut the numbers using dies from Papertrey Ink, added the detail with a white Prismacolor pencil and a gold Sharpie, then heated them up to shrink 'em down. I love this little brainwave – and it's the perfect way to shout about my age!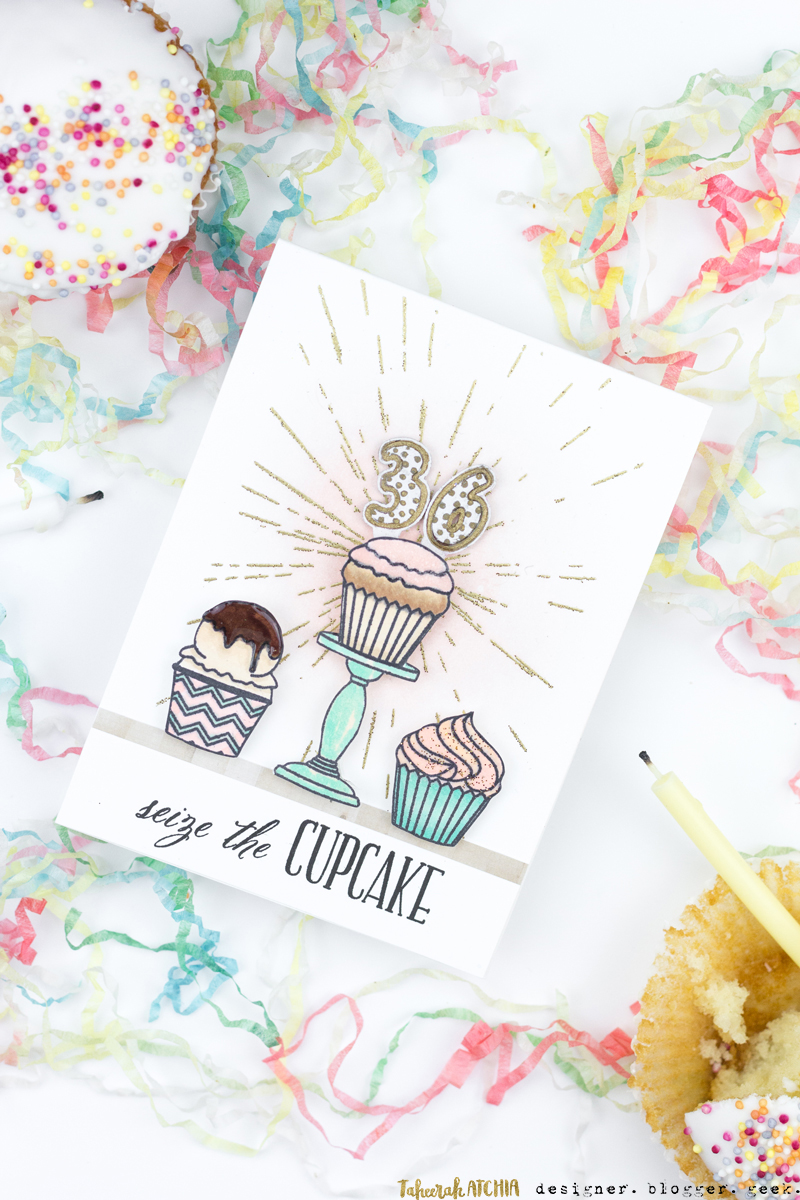 I'm really looking forward to making this year my best one yet!
Giveaways!
It may be my birthday – but I'm giving you the chance to have a present from me! I'm giving away a $25 gift certificate to an online crafting store of your choice! To enter please leave me a comment wishing me a Happy Birthday and give me a compliment. This is very specific, so please take the time to follow the rules as other comments won't count! *smile*.
I'll leave this giveaway open until 23:59EST on Sunday 15th January and will announce the winner on the 16th, all being well.
I'll also be giving hosting another giveaway just for Instagram followers – so make sure you follow me on there and enter!
Good luck – and thanks for stopping by!
Supplies