Hi everyone! Happy Saturday!
I know you've heard me use 'uplifting' to describe pretty much every single card I've created with the Pinkfresh Studio Indigo Hills Collection – and I'm not about to change the record today! I'm sorry, I can't help it. Everything about this collection lifts your soul – it's just so wonderful when supplies leave you feeling that way! The colours, the delicate watercolour-like look, the sentiments… it all just takes you to a place where you can just 'dream'. Whenever I've picked it up to create with I can't seem to stop the flood of happy, inspiring cards that follows!
With my cards today I decided to embrace the watercolour look that forms the backbone of the collection, and created my own watercolour backgrounds, using Distress Inks, as a springboard for my designs: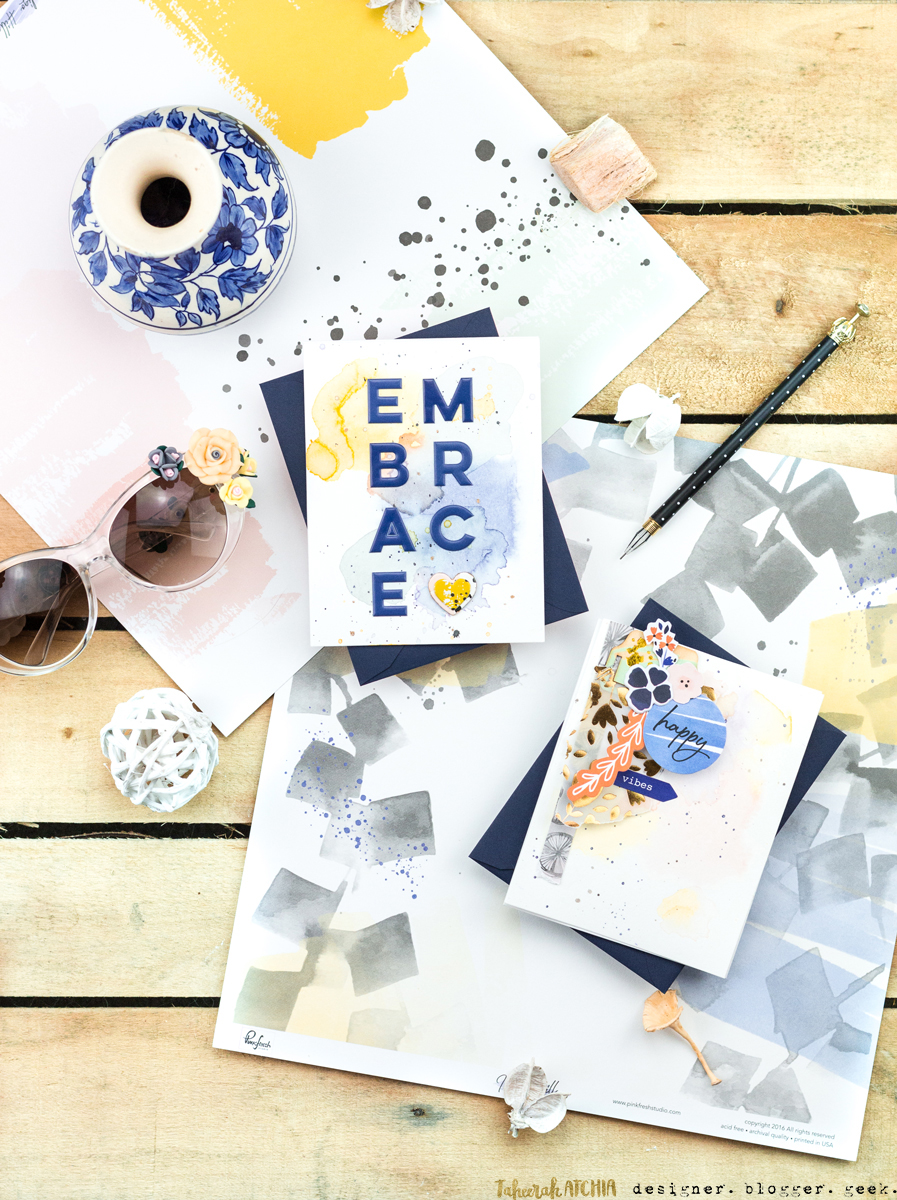 My first card features a clean, bold look – with a really impactful statement! I kept to blues, yellows and greys for my watercolouring, and used the Thickers from the collection to spell out 'Embrace'. The doubled up hearts (one chipboard, one puffy sticker) work perfectly and tie in with the spelled-out sentiment to say 'Embrace Love'. 🙂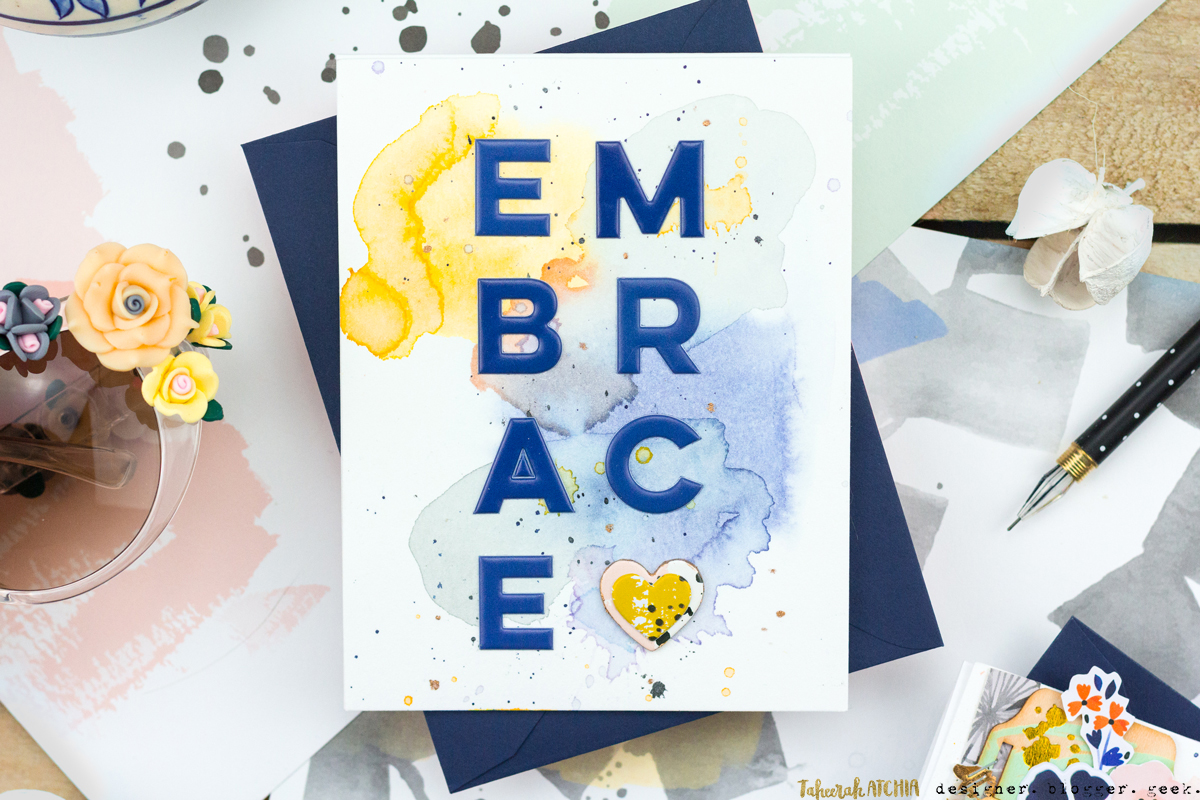 My second card uses a much more 'piled on' look, with layers and embellishments galore: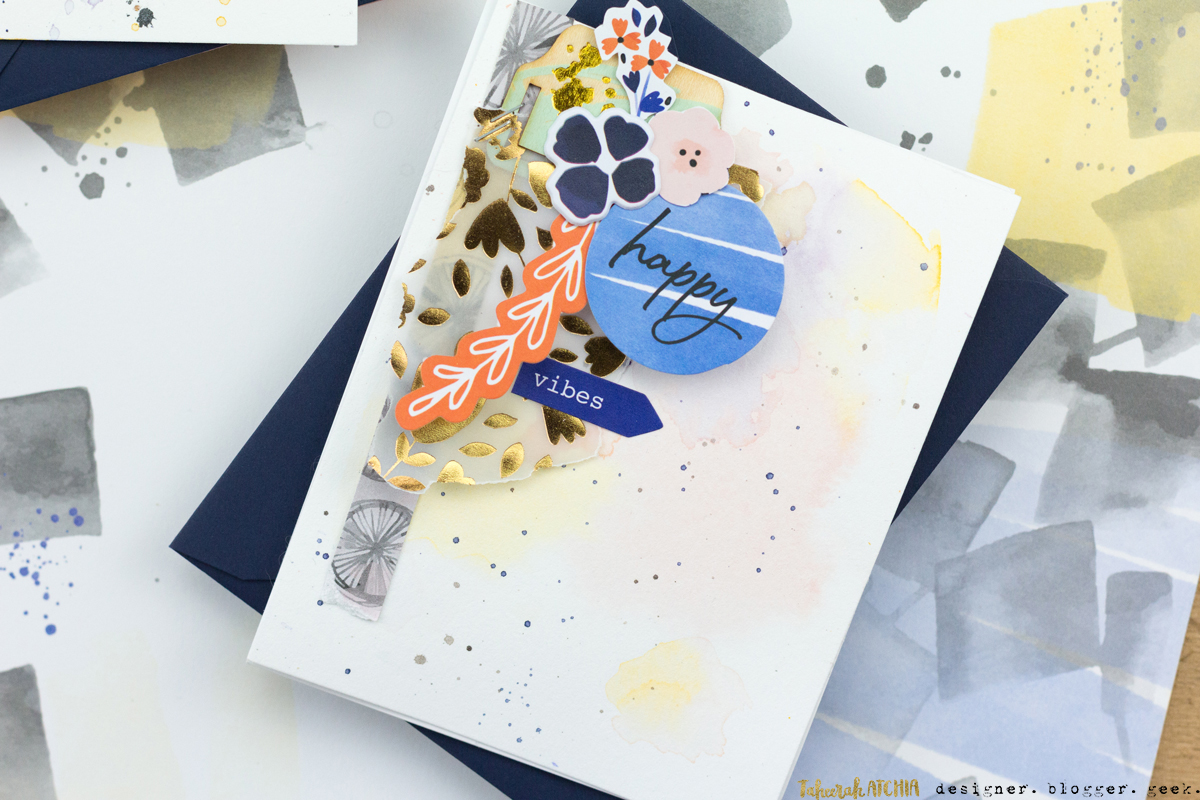 This time my watercolour palette focused on the pinks and yellows and lilacs in the collection – with a little of the indigo thrown in via the splatter!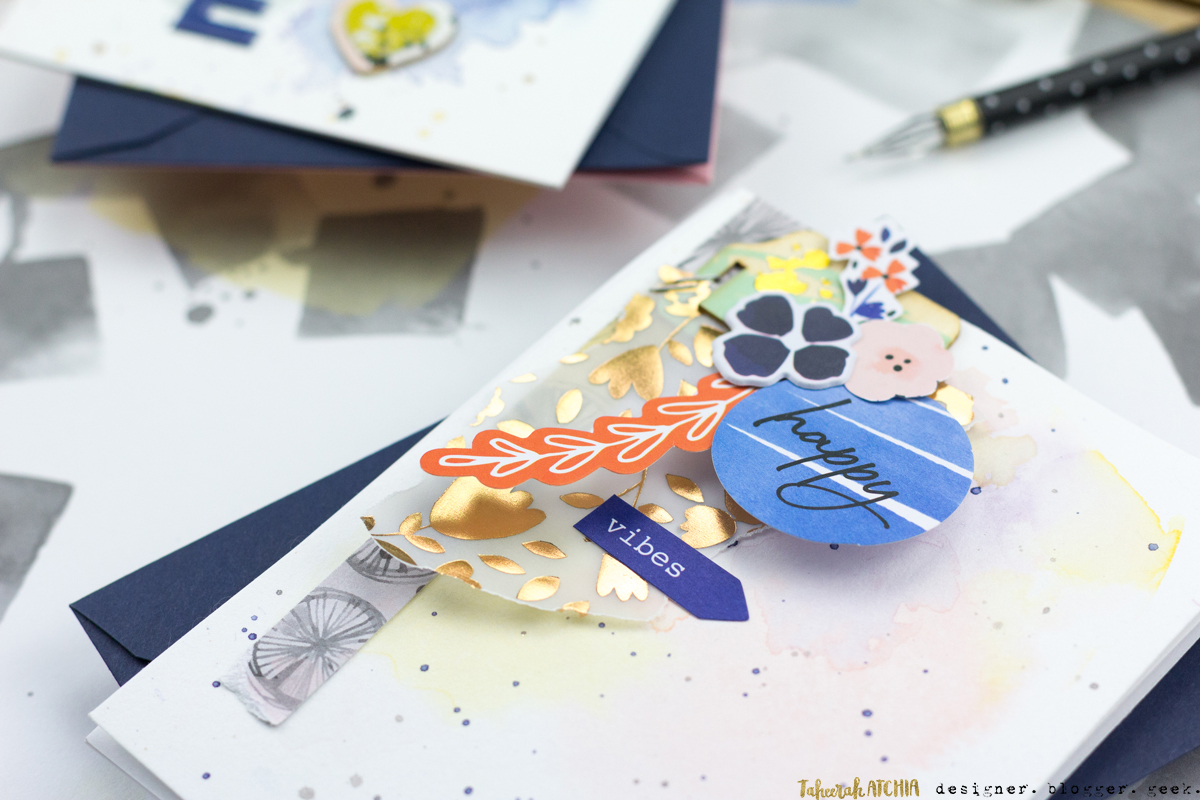 I added a piece of torn patterned vellum (that gold foil design – swoon!), some cardstock die cuts (tip: don't be afraid to cut apart some of your die cuts to make them go further or change up your design!), puffy stickers and one of the wood embellishments too – there's even a strip of patterned paper! I love the way all the different types of embellishments work so well together – a perfect marriage of style and pizzaz!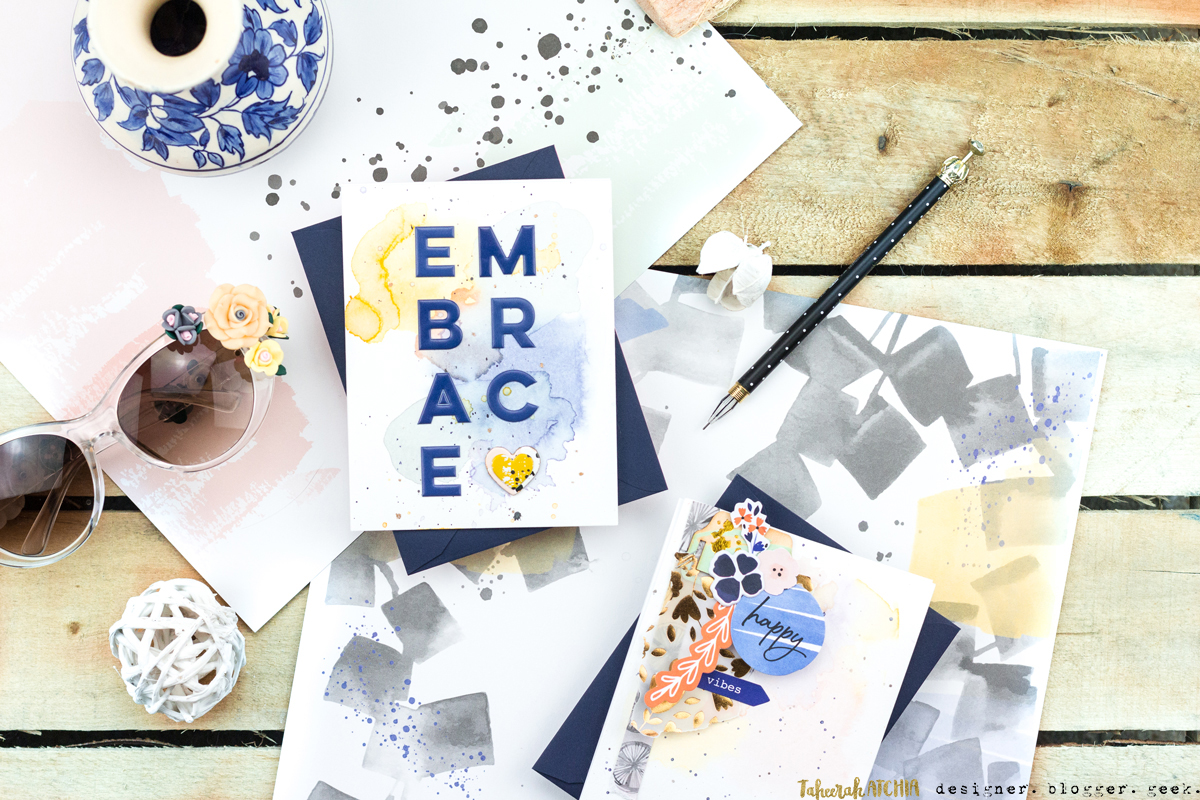 Hope these cards have left you feeling inspired!
Supplies