Hi everyone! Happy Tuesday!
The latest Essentials by Ellen Mix It Up Challenge was one I just couldn't resist – after all it combined two of my most favourite companies! The challenge was to combine Essentials by Ellen and Pinkfresh Studio products, and I couldn't wait to get started! I actually made a trio of cards, but decided to tease them out over a few days. *wink*. The first was showcased on Sunday here, I had another card up yesterday here, and today I'm back with my final creation!
So, let's jump straight into today's card! I wanted to incorporate more stamping this time! I went back to the Essentials by Ellen 'Mondo Hydrangea' stamp set again – I have to confess that I love this set, but I do wish that it would rain money from the sky or something so that I could expand my collection of Ellen goodies! There's so many that I want!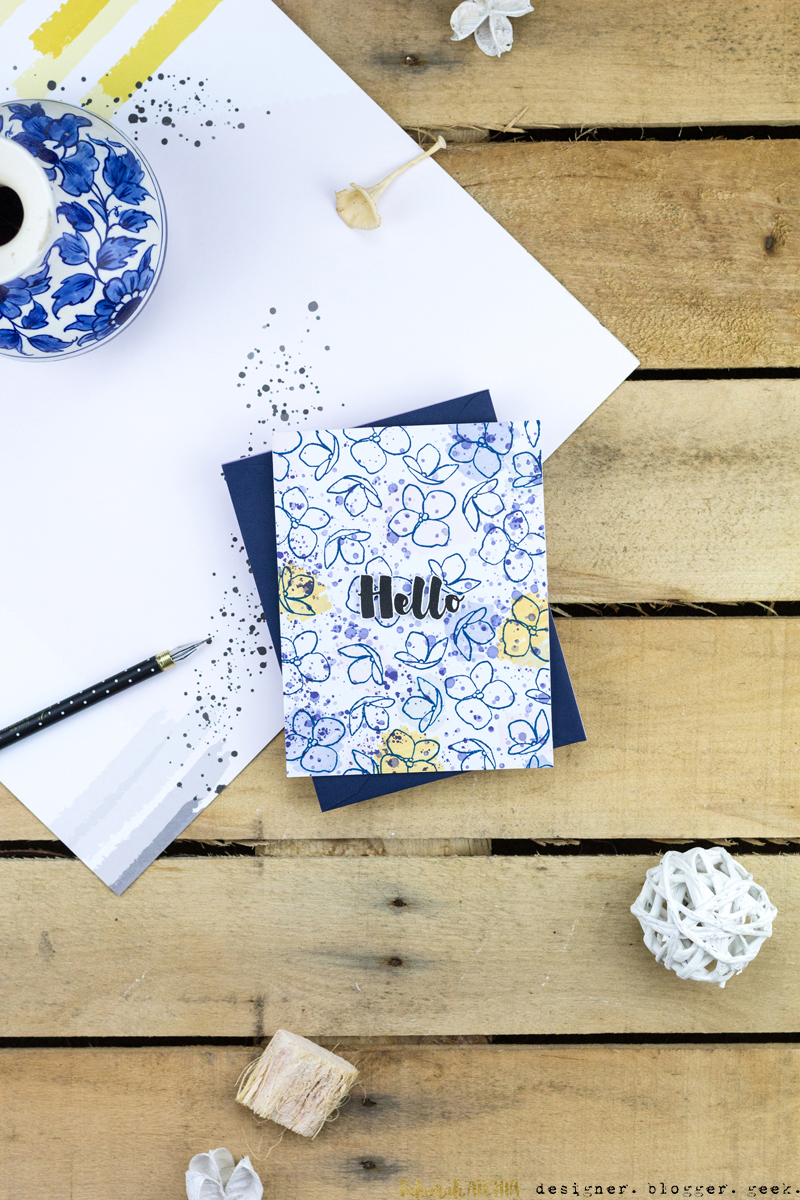 I think this combination of stamps and patterned paper was the perfect marriage!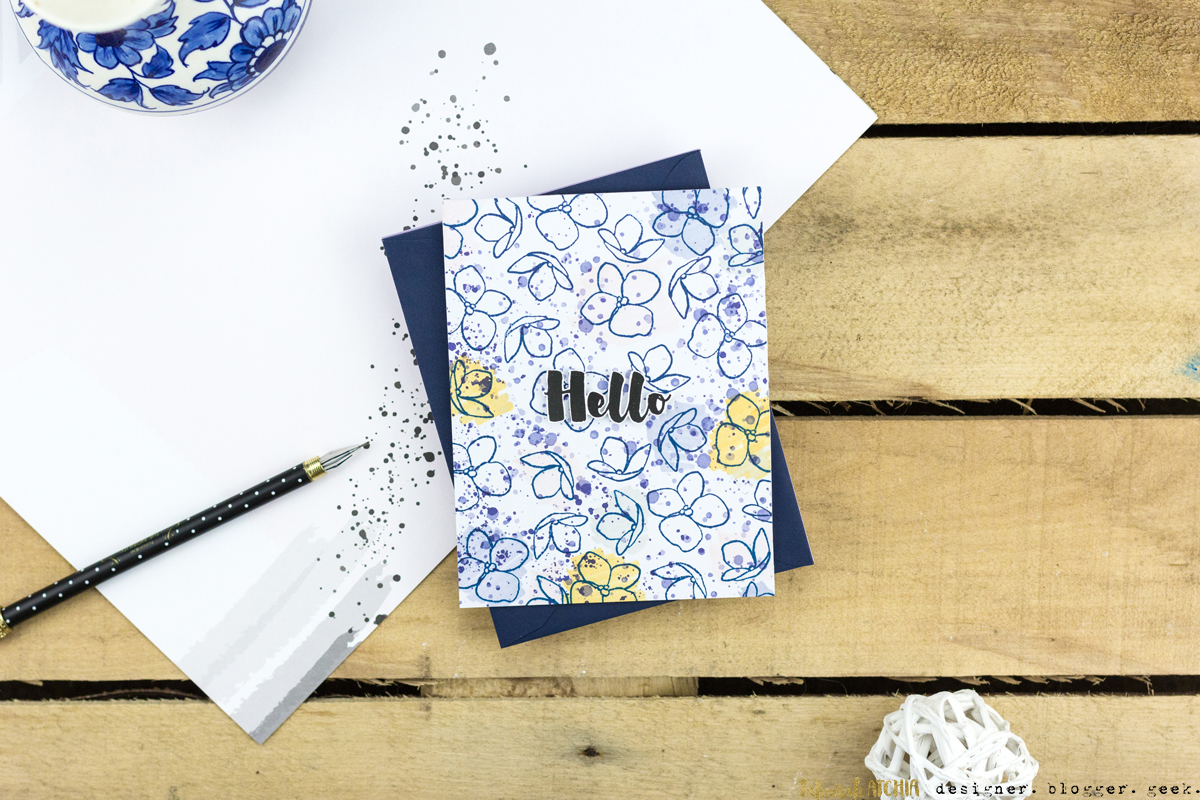 Once again I can't praise the designs from the Pinkfresh Studio Indigo Hills Collection enough! The watercolour splatter design on this paper meant I already had a great background to play with!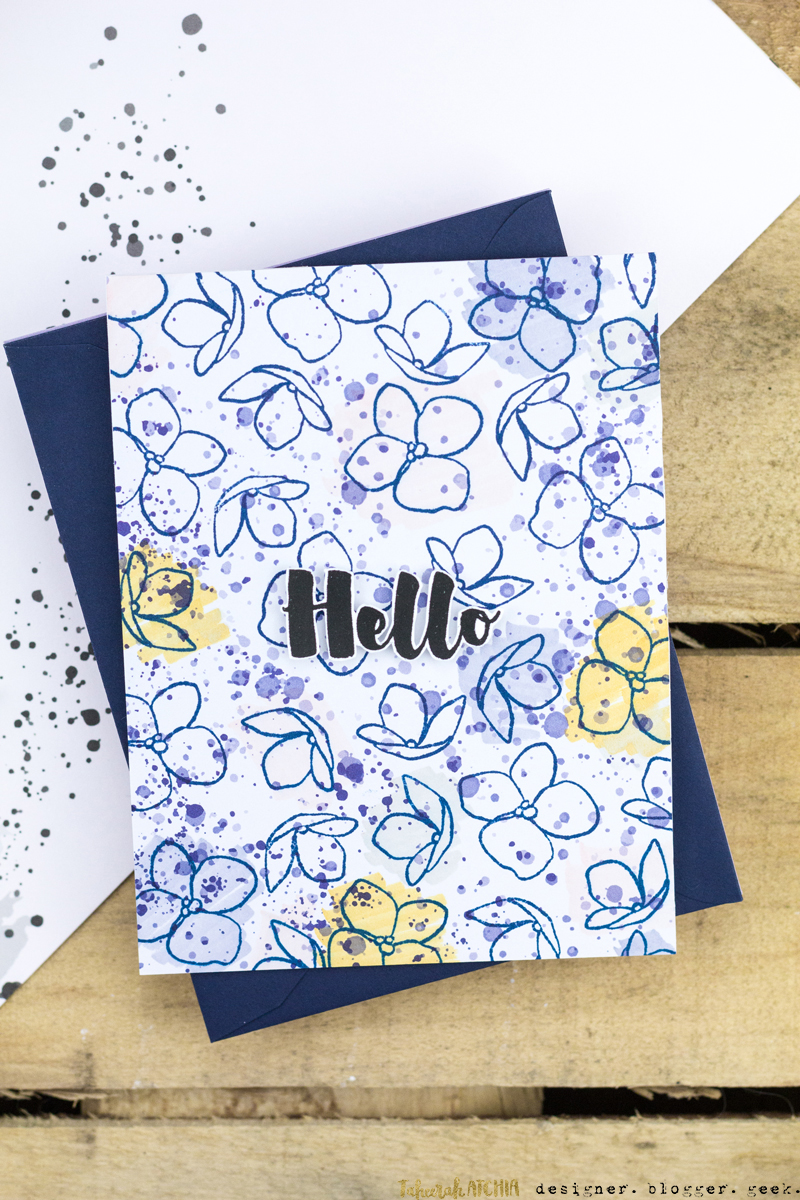 I peppered the patterned paper with the two small bloom stamps from Mondo Hydrangea, using a navy ink to match the colours of the Indigo Hills collection. I then selected some Copic markers that matched the other colours in the collection and coloured over a selection of the blooms to create a sort of watercolour wash look!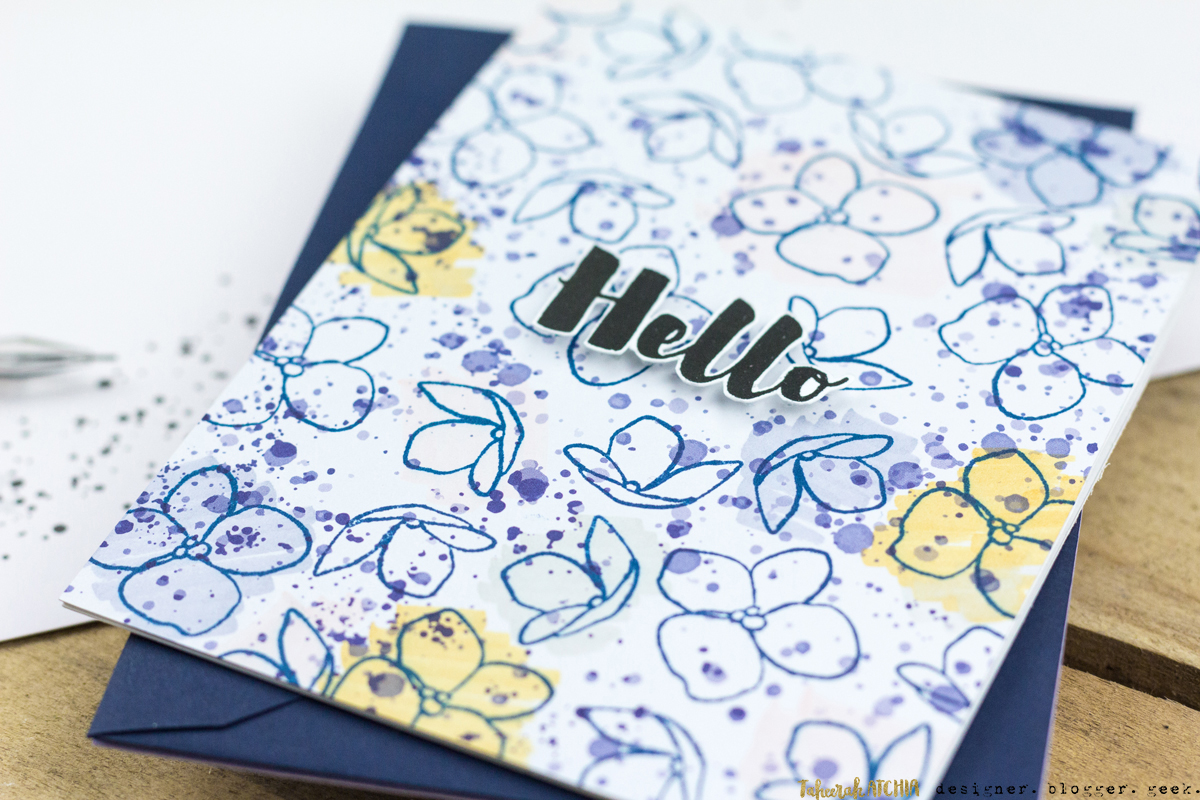 The 'Hello' sentiment is from the Mondo Magnolia stamp set. I overstamped this a few times (thank you, Mini MISTI!) and then fussy cut it out. I adhered it with dimensional glue gel so that it really pops off the card. Love that little detail!
I hope you've enjoyed seeing my entries for this challenge – it's been nice to create just for fun for a change! Do please rush over and look at adding the Indigo Hills Collection to your stash – you won't be disappointed!
And PS: Ellen Hutson has an *amazing* new Winter release out today!! I can't wait 'til I can get some of it, but in the meantime if you want to grab stuff before it sells out you can check it all out here!
Supplies