Hey everyone! Happy Monday!
When you're a newcomer to stamping, it can be quite overwhelming knowing where to start. So many different products and designs. So many different tools. So many inks – not just colours but formulations. How do you know where to start?
Well, today I'm part of a really exciting Blog Hop today to introduce a completely new product that takes all the guesswork out of it, leaving you free to get inky without delay! The Foundations Box from Catherine Pooler Designs is a brand new 'Everything-The-Stamper-Needs Box' and contains all you need to get started with stamping! And even if you're a seasoned stamper you'll still find some incredible staples to add to your collection too – including some game-changing inks!!
The Foundations Box contains 3 versatile stamp sets, 5 ink pads in some great basic colours, a pack of Catherine Pooler Designs Cardstock, and an acrylic block – all in totally pretty packaging that makes it perfect for gift-giving! The Foundations Box will be available exclusively from Catherine Pooler Designs on 16th November and will retail for an incredible $67!
I'm sharing some cards created with the Foundations Box supplies today to show you just a fraction of the box's potential! Let's get started!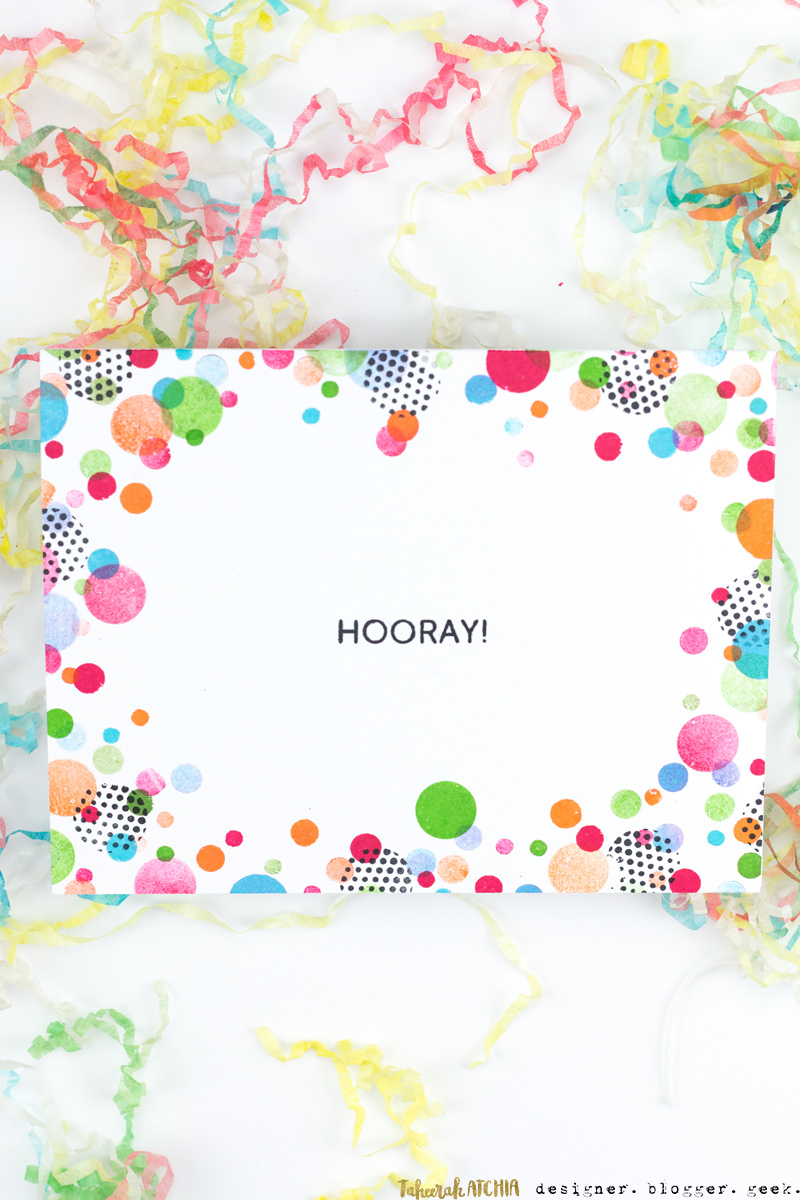 I used several of the dot stamps from the three stamp sets to create this celebration card. The inks in the box are fantastic for generational stamping and so you get so many different colours/tones from each ink!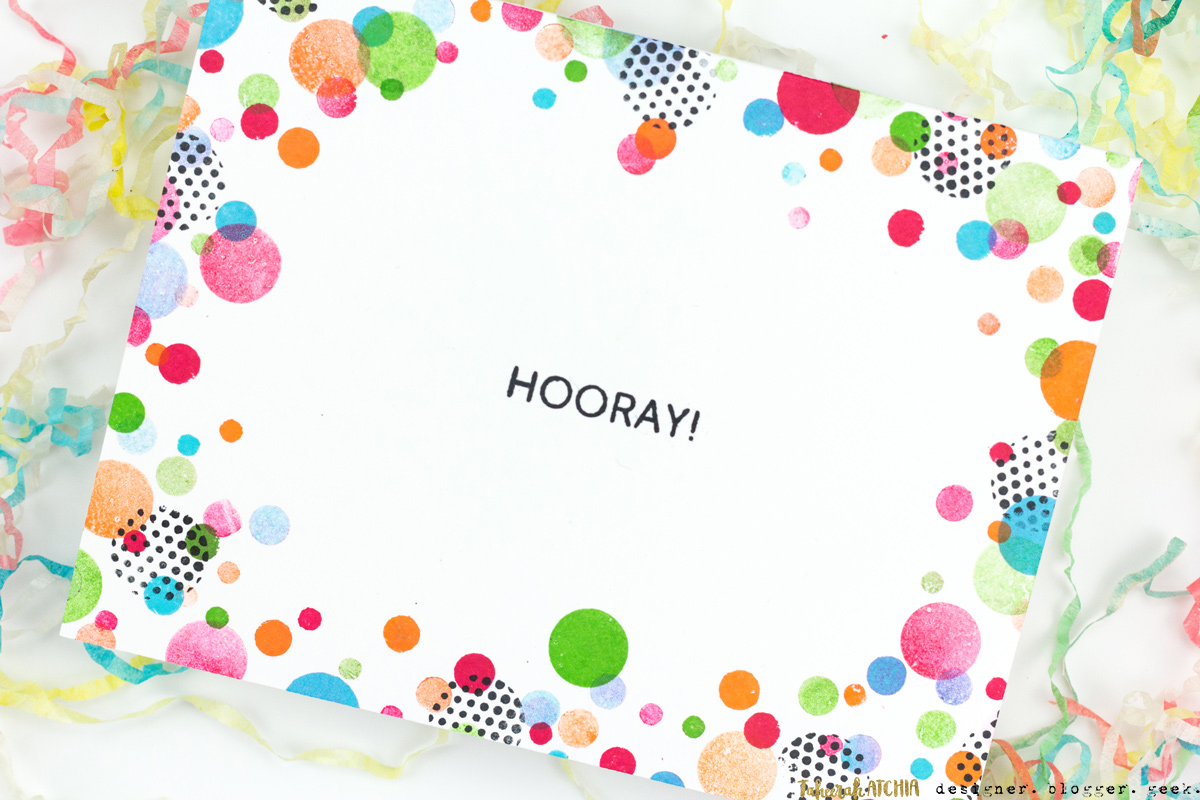 I just love the fun confetti look – and the little touches of black really add a nice touch to all the fun dots!
Next up, a couple of CAS Christmas cards: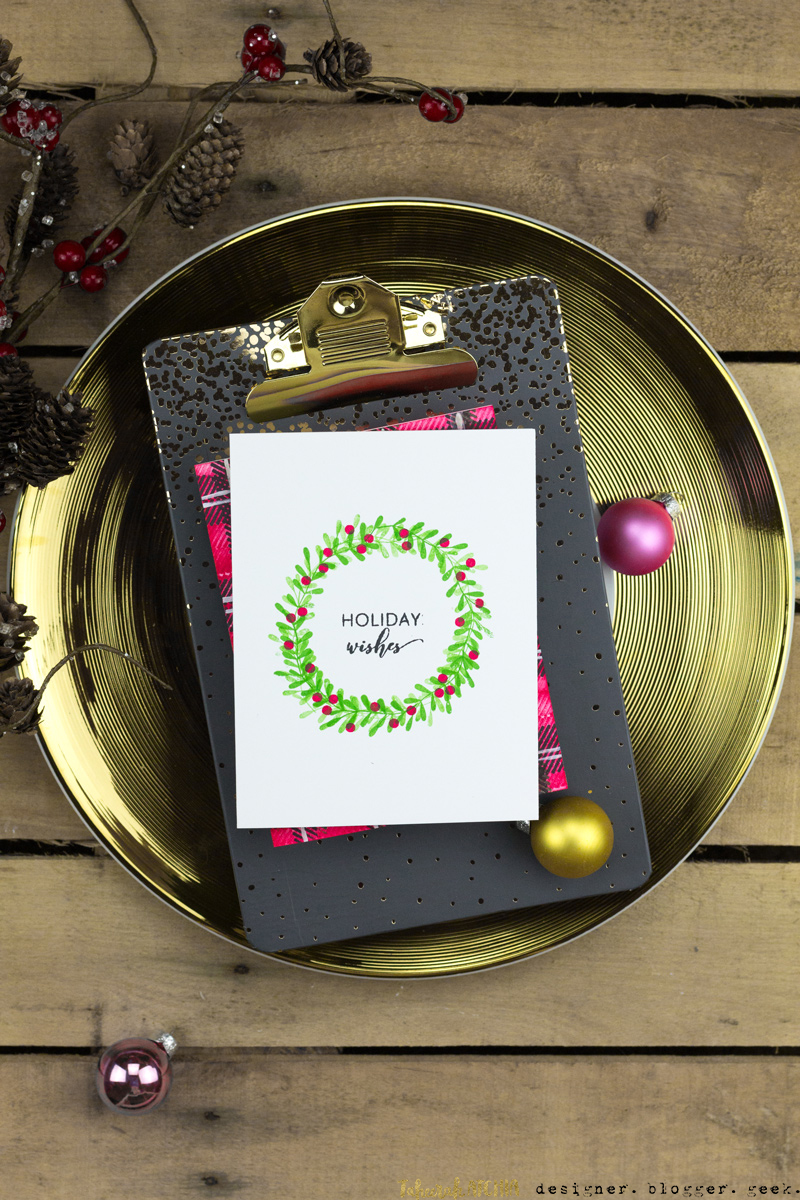 I used one of the leaf stamps from the Amazing Floral set to build a wreath!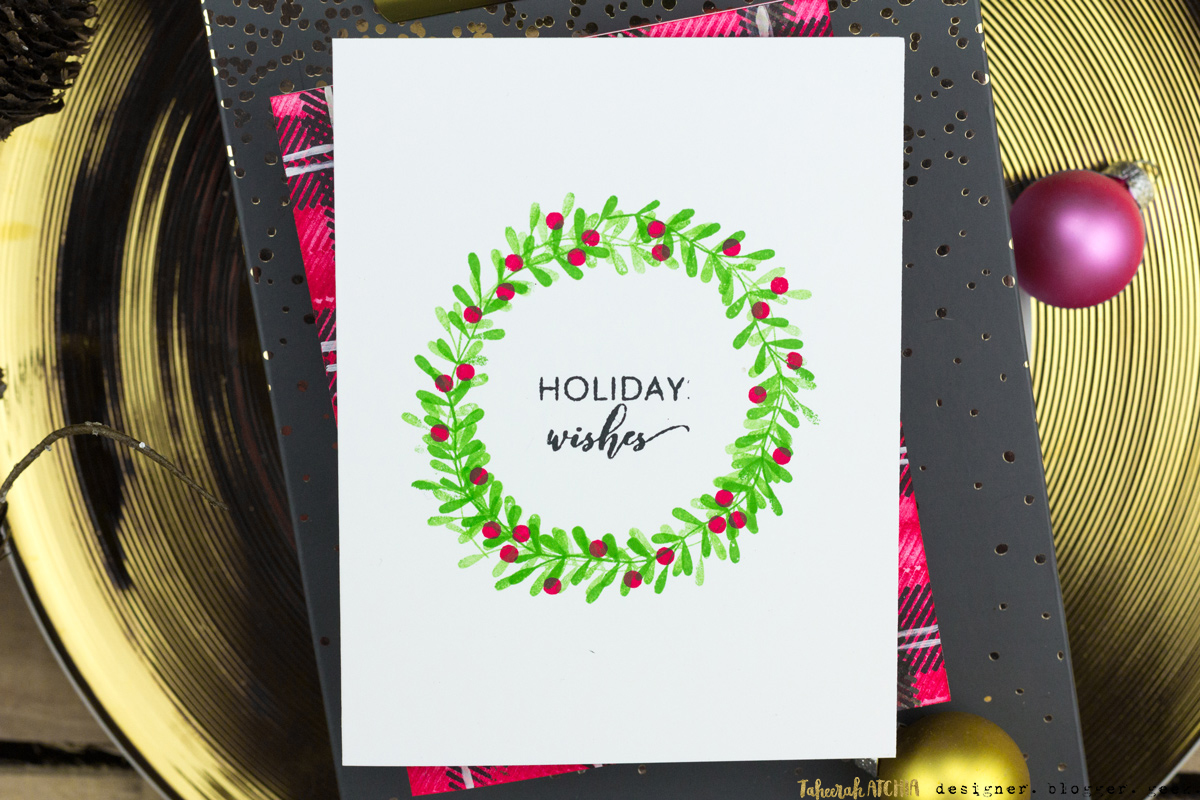 The dots from the For Everything set make for the perfect size berries!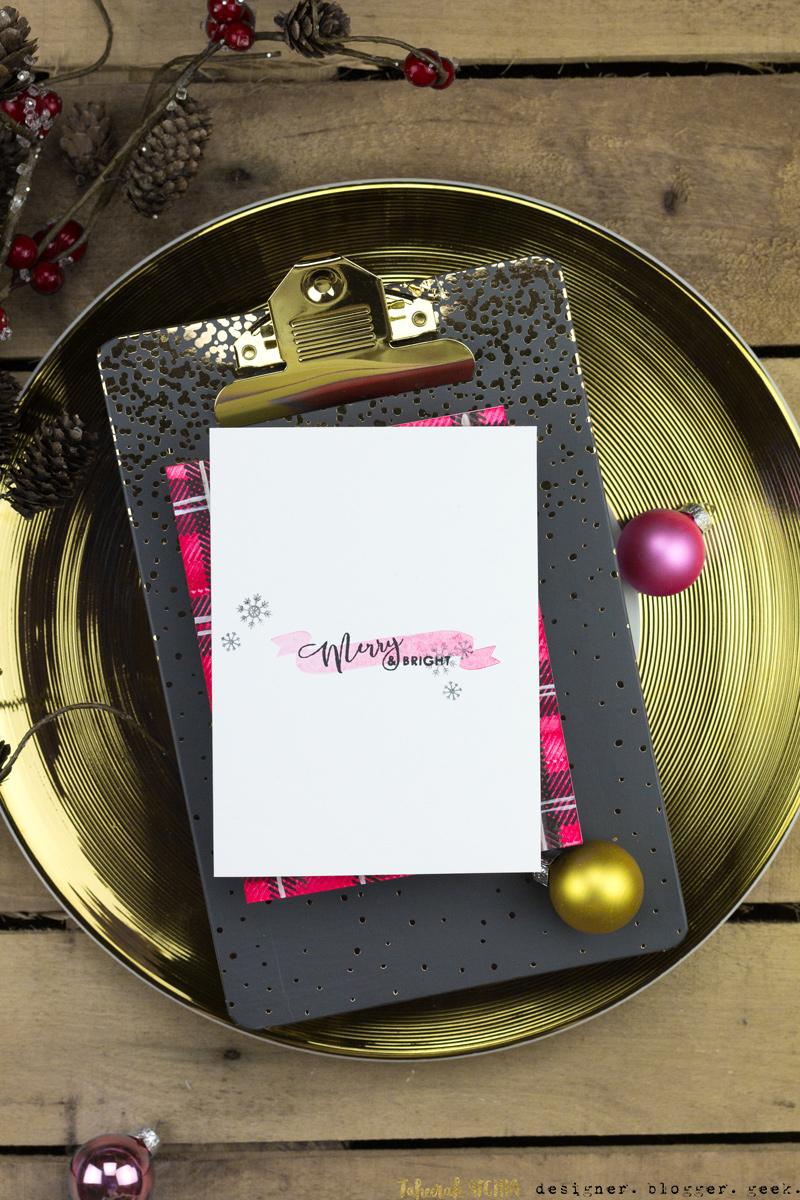 Some more generational stamping at play here again – so many different tones from the red and black inks!
Let's stop for a second and talk about these inks, shall we? I mentioned that they were game-changing. Catherine has worked tirelessly for months to bring out a brand new formulation of ink! These are a dye-based formula, that can be watercoloured with and are great for different techniques – but where they come into their own is the coverage – just one or two light taps are all you need to get great coverage on your stamps! The results stamp crisp and true, with vibrant, beautiful colours! AND there are a whole host of other colours coming next year too! I am a collector of inks for sure, and I do love a whole bunch of inks, but trust me when I say that these are phenomenal, and once you try them you will definitely be won over by them!!
Now, back to the cards!
Next, I wanted to 'step up' my designs and add a couple of other common elements from my stash to create some other looks: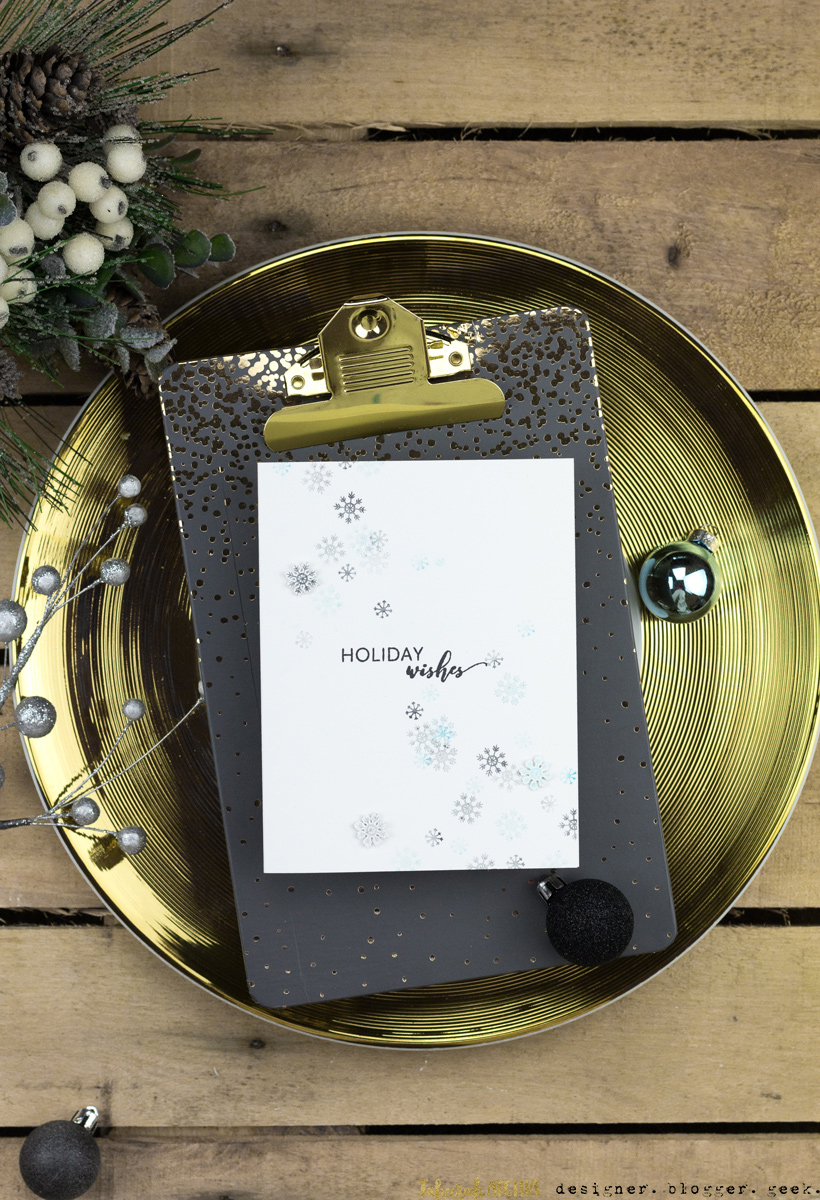 Here I fussy cut some of the snowflakes and adhered them with dimensional adhesive for a touch of dimension, and added a little mist splatter for some subtle shimmer.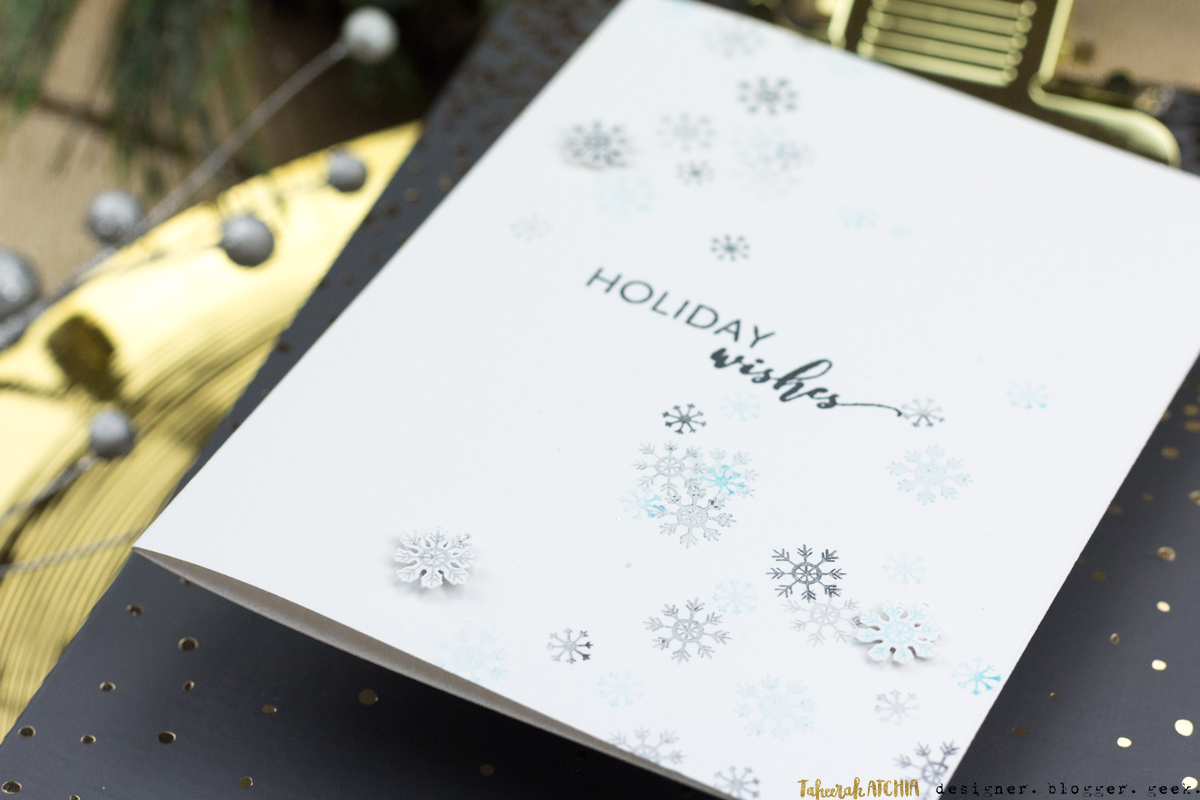 And for my final card, I did a *ton* of stamping with the striped strip stamp (try saying that three times fast!) to create this awesome plaid: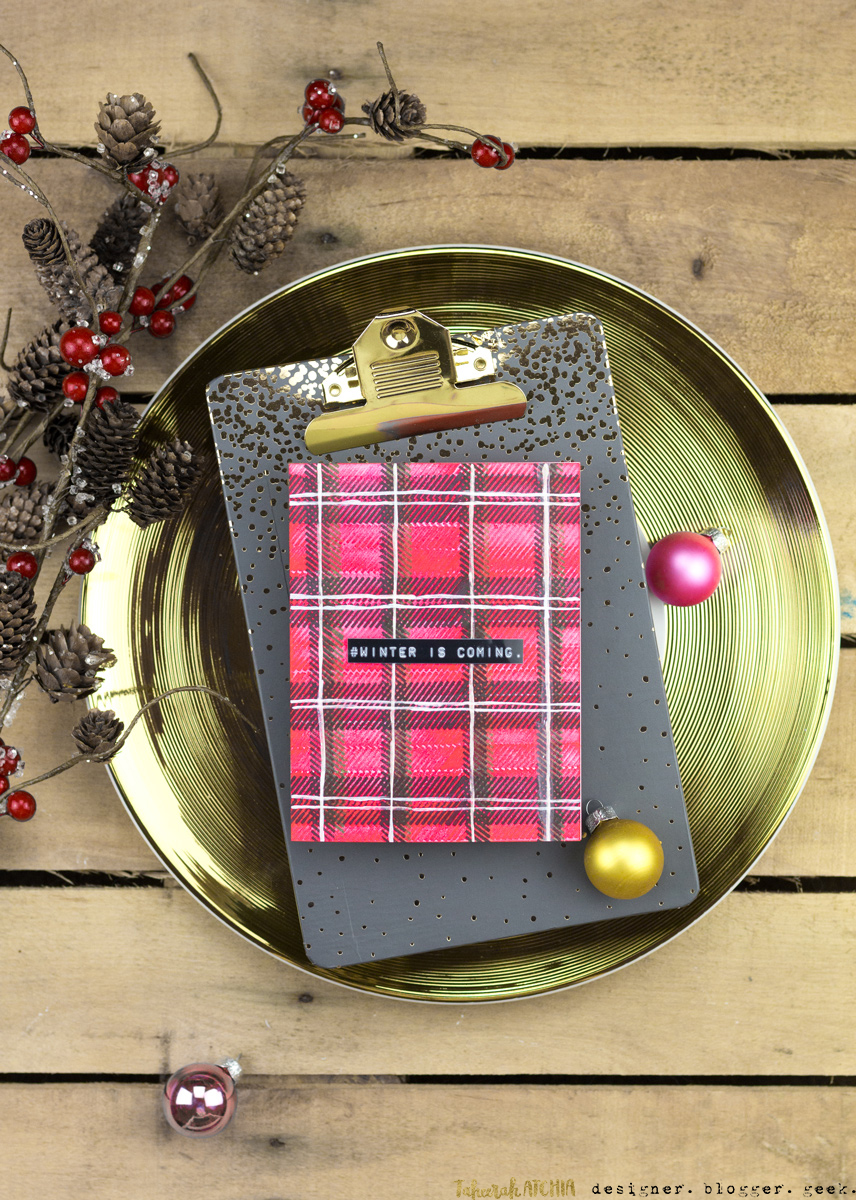 I used the Rockin' Red ink (stamped off once) and stamped my entire card front with the striped strip, shifting my stamp slightly so I could stamp between the gaps left by the stripes. The gives a really convincing fabric look!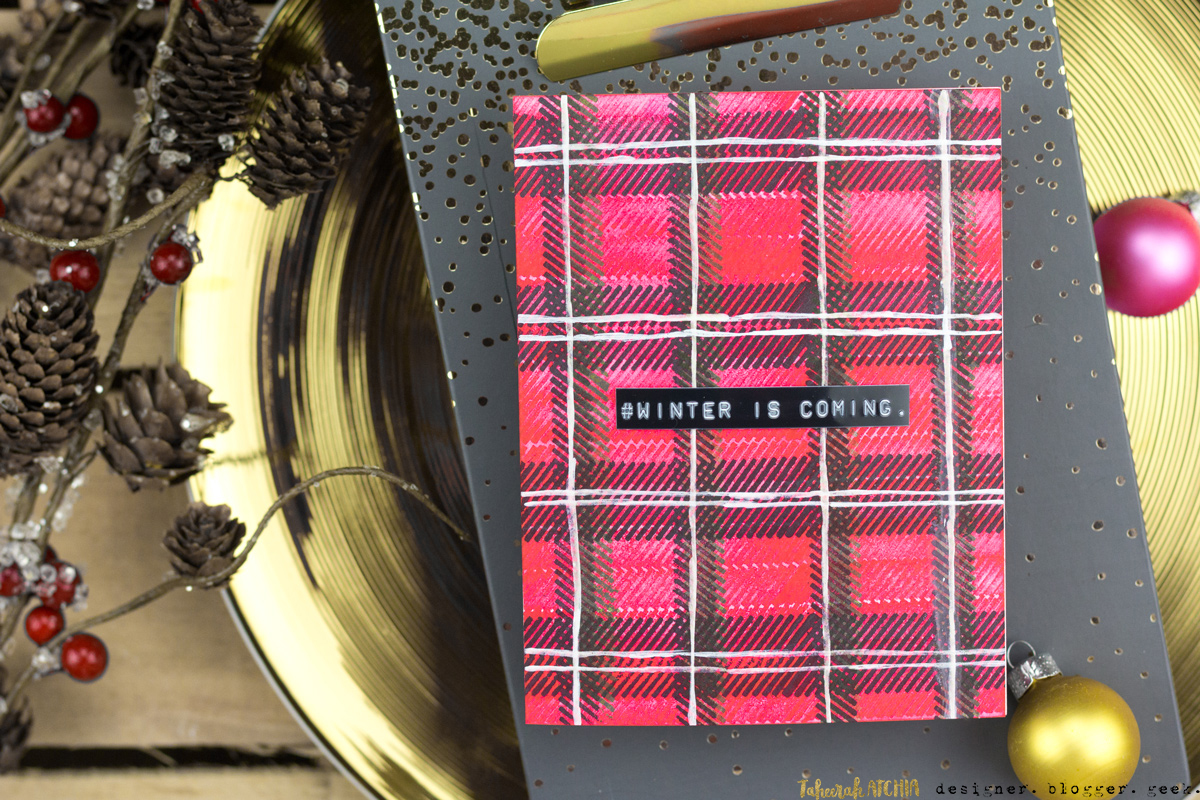 The plaid pattern was then added with the Midnight and Grass Skirt inks, and then I used some white paint to add the final details! A label maker finishes off this masculine Christmas card in a funny way. This is my favourite out of all of these cards!
Giveaway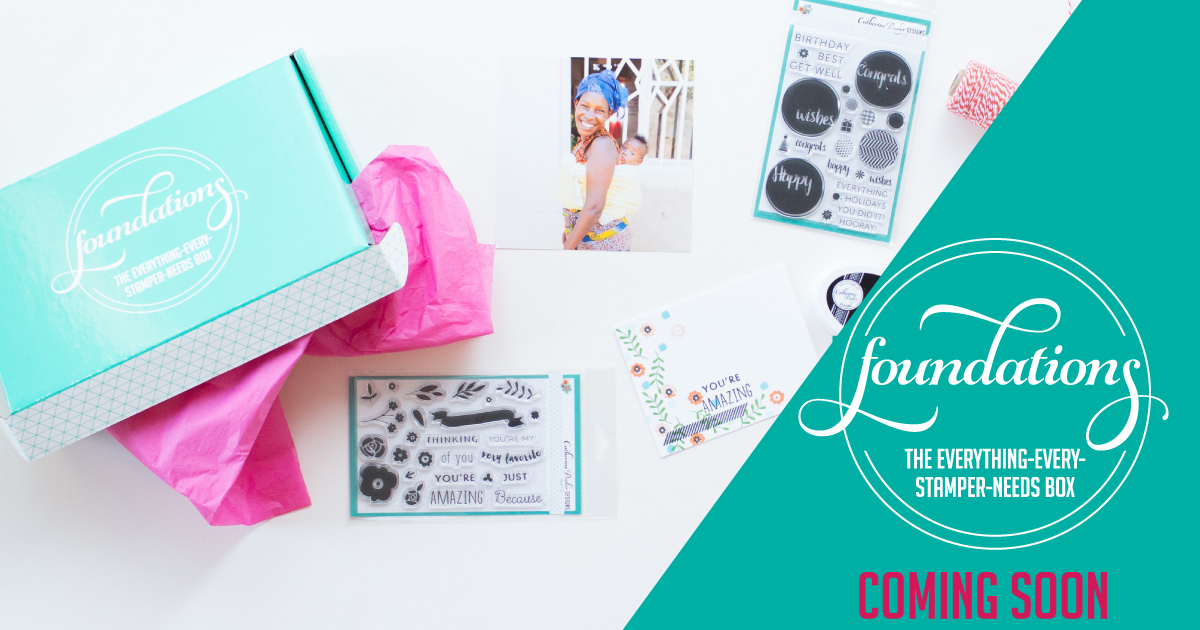 Would you like to win a Foundations Box? I bet you would! You can be in with a shot of winning one of these boxes of brilliance for yourself! Just leave a comment on this post, and on all of the hop destinations to be in with a chance to win!
Here are your Hop destinations for today:
Catherine Pooler
Taheerah Atchia
Lydia Evans
Allison Cope
Chrissie Tobas
Heather North
You have until 8:55am EST on Tuesday 15th November to comment on today's posts, with the winner being announced by Catherine on her blog tomorrow! So get commenting!
Happy hopping – and good luck!