Hey everyone! Happy Monday!
Autumn (or 'Fall', if you prefer) is well and truly here. Though I don't care for the chill in the air, or the darker evenings, one thing that always captivates me is all the rich colours, particularly from the beautiful leaves that my tree sheds. It's also comforting to cosy up in a favourite woolly jumper, and there's always the excuse to eat apple pie.
Helping to herald the season is one of the latest sets from Neat & Tangled, called Into The Woods. It's part of the October Neat & Tangled release and it is a real cutie. But then what else would you expect when Elena turns out increasingly cute designs each time?
This entire release totally blows it out of the water. Seriously. I know I proclaim every release my new favourite, but this one is truly a cut above. You'll see what I mean this week!
Anyway, back to the promise of Autumn: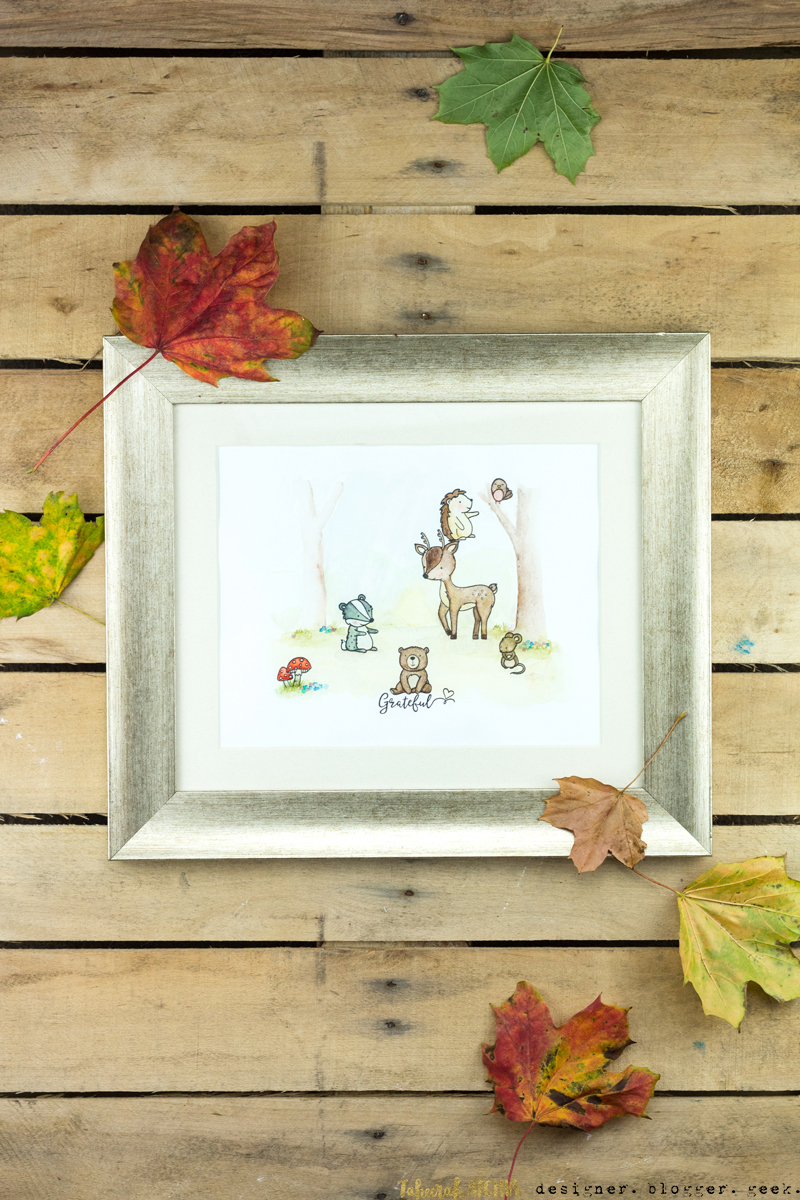 I created an adorable woodland scene featuring the sweet little animals from this set – and if you take a second glance you'll see the bear and bird from Lumberjack Love make an appearance too!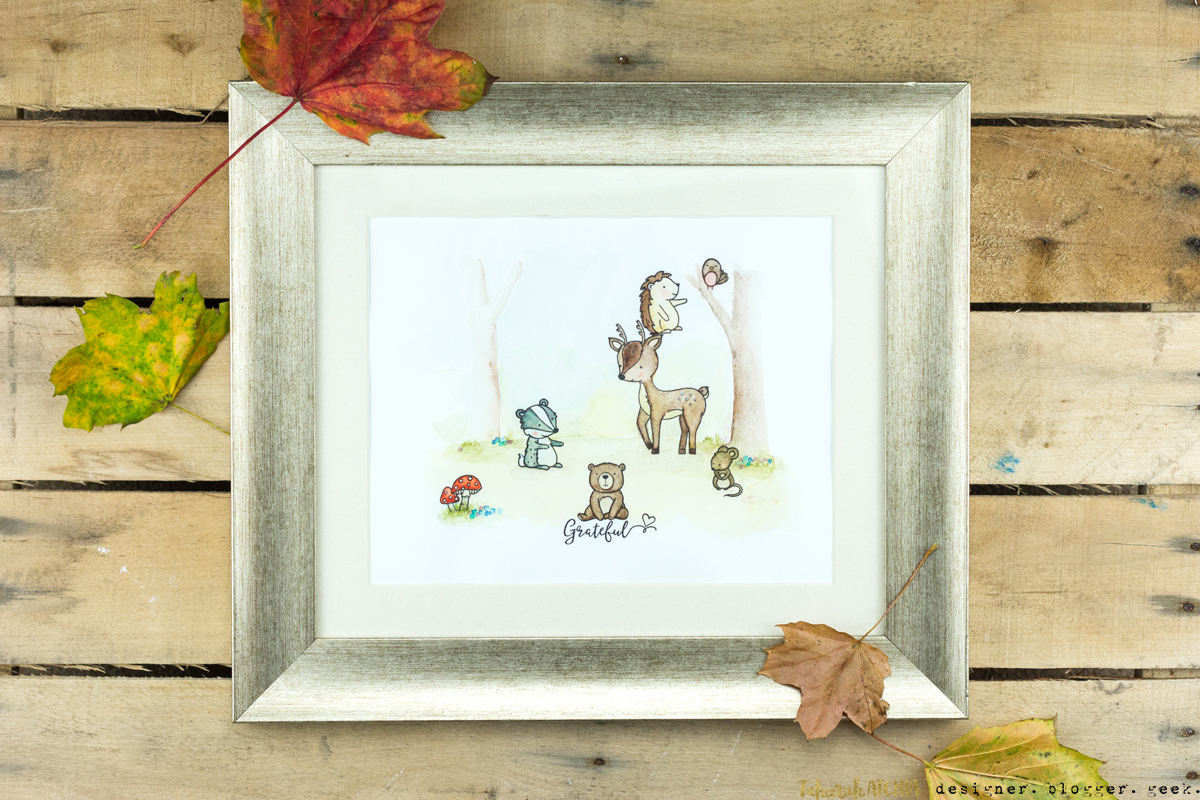 I watercoloured my background first (I wish the camera had picked up that subtle moody sky, with the rays of light shining through!) and then stamped and watercoloured my images. Just some very basic watercolouring, but I was going for a cartoon-style look so the colours are more solid and less varied. I'm still happy with the result, though if time permitted I would attempt this again with a no-line watercolouring technique.
Although I've talked quite a bit about Autumn, I have to confess that really my mind is on creating Christmas designs right now, so I had to give that adorable deer a festive Christmas treatment too: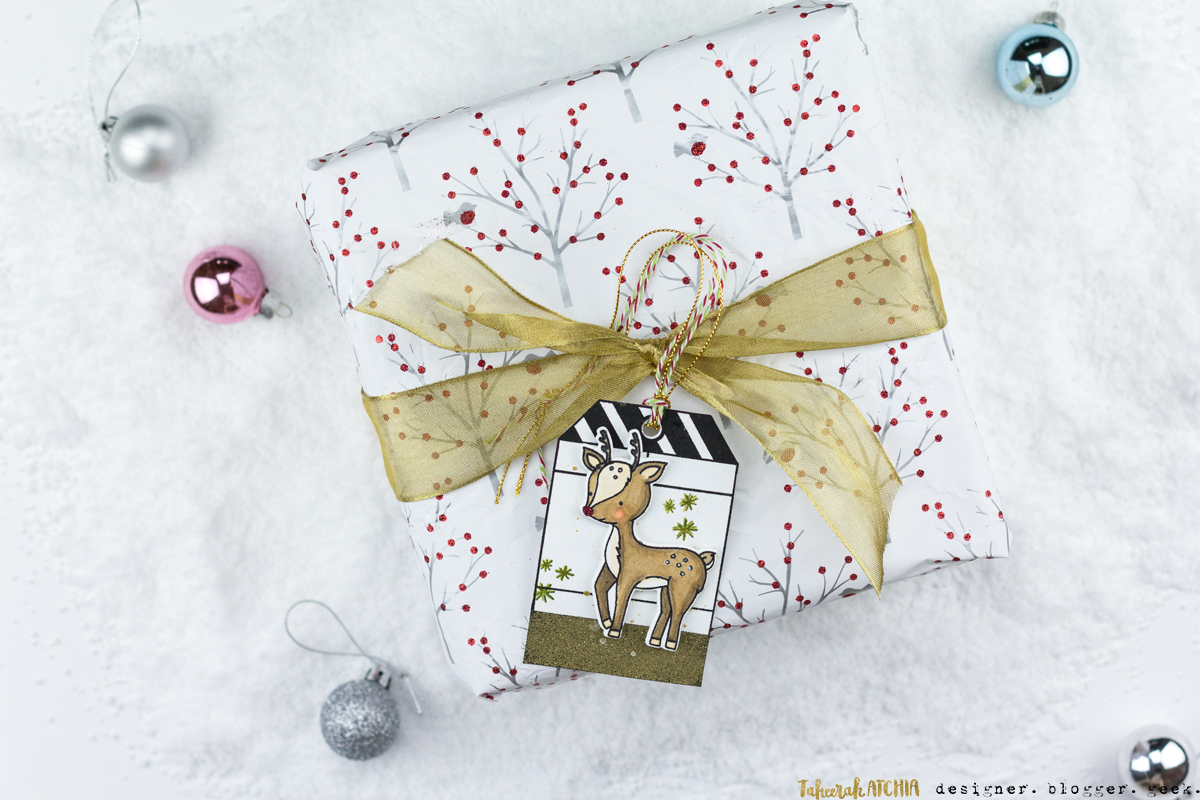 This time my Copics made an appearance to colour that little cutie. Again, not perfect colouring. Maybe I need to get some more brown markers! But I'm still happy with the result. I gave his nose the shiny red, glittery treatment with a Viva Paper Pen and some Distress Glitter.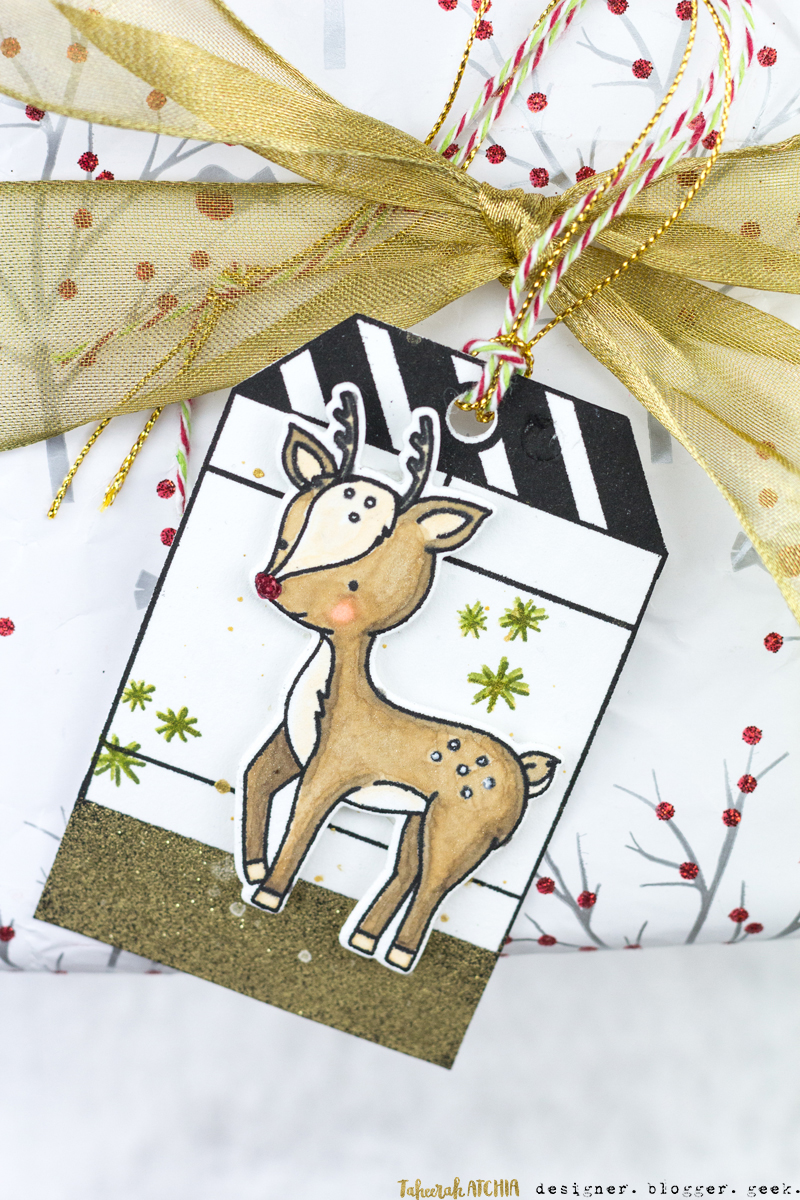 I don't usually use the matching dies with images, but with this release I caught the bug, and I have to say it certainly did save me some time and give a lovely finished edge! I don't think I'm ready to hang up my scissors just yet though. *wink*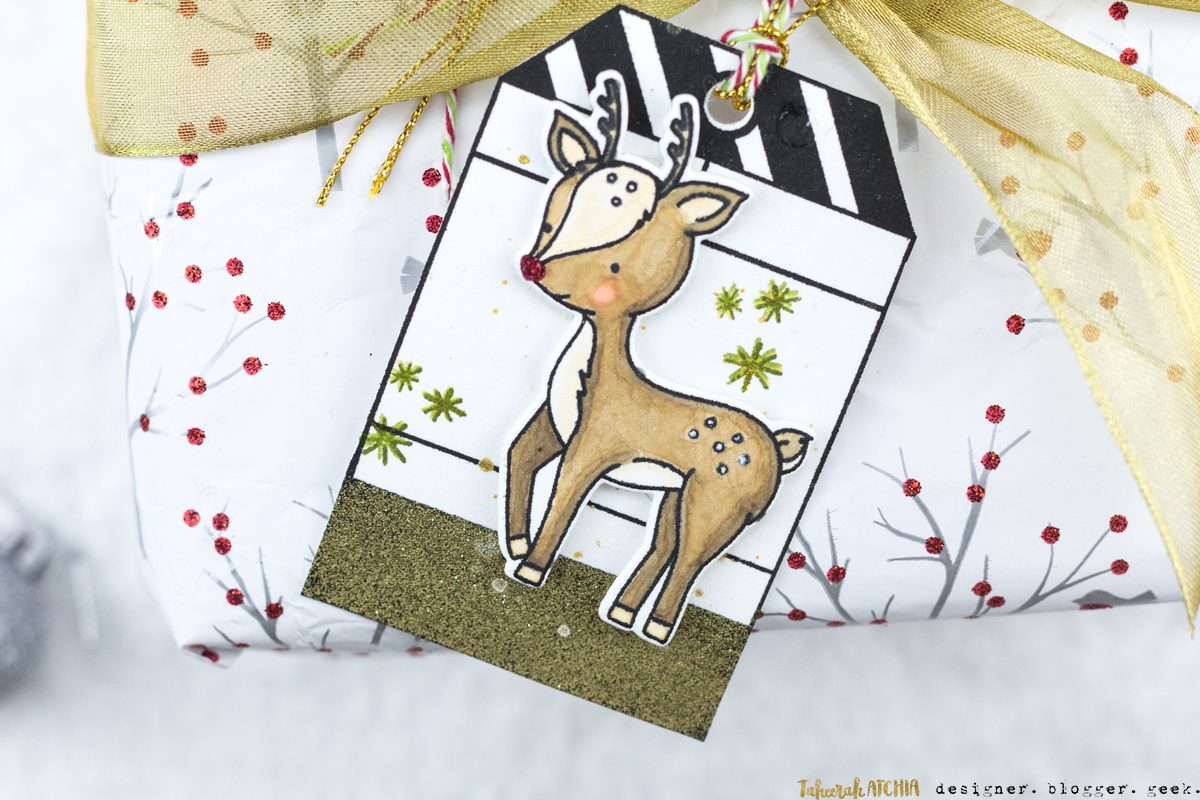 My little deer made it onto the tag from Santa's Tags, overstamped like a million times in Versafine (thank you MISTI!), and then because the ink was still wet I decided to heat emboss the bottom part with gilttery gold embossing powder. I added some gold and iridescent gold mist splatter, because… well, because it makes me happy.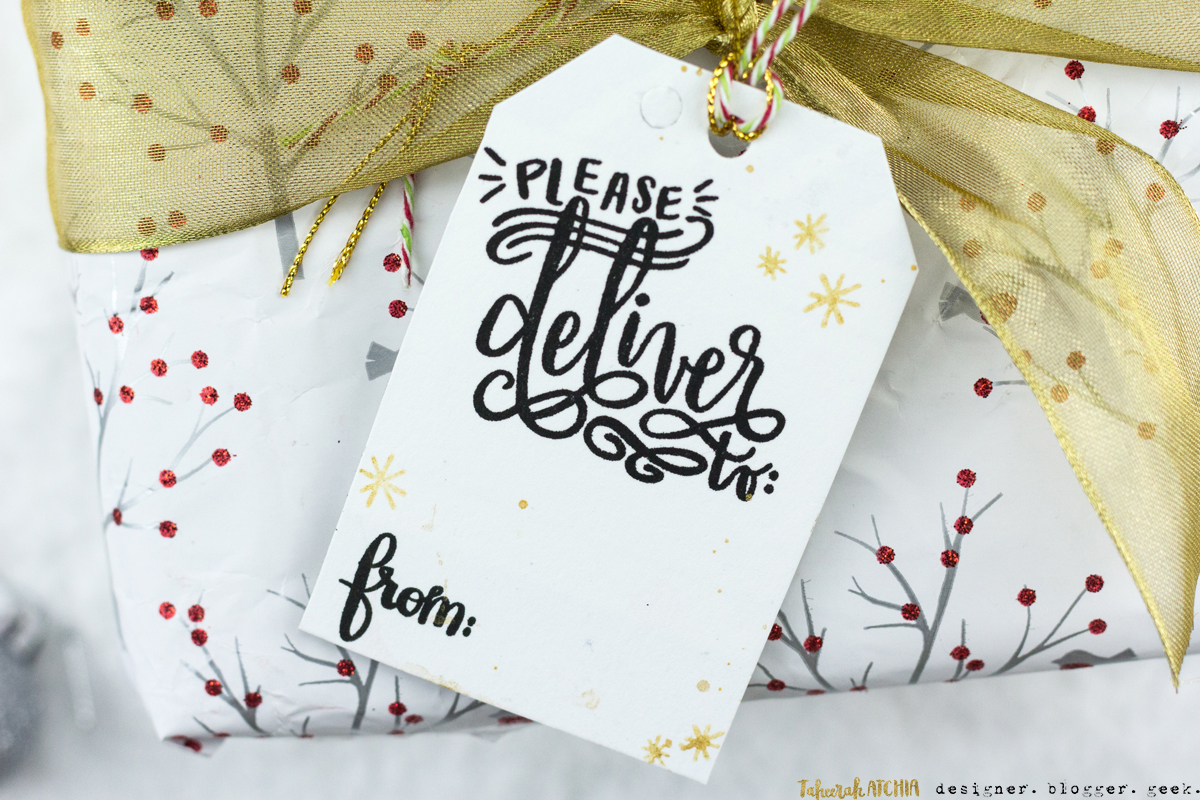 And if you check out the reverse, you might catch more than just a peek at another set being released this month!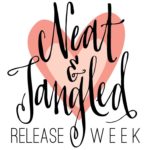 I do strongly encourage you to visit the Neat & Tangled Blog to see what the rest of the DT has created and to hop along and leave them some love! There are prizes in it for you!
I'll be sharing release projects all this week, and I am really in love with quite a few of them, so I hope you'll be back to check them out!
Supplies
Woodland Scene Wall Art
Reindeer Christmas Tag