Hey everyone! Happy Tuesday!
I mentioned yesterday that I have Christmas cards on the brain. This is much to my chagrin, as I'd rather not even think about those until November at the earliest. But I've been seeing far too many Christmas designs and products out there and it seems to have sparked something.
Luckily for me, the Beary Merry set from the latest Neat & Tangled release was ready to lend a hand (or is that a paw?) and help satisfy that craving… at least for now. Beary Merry is another cutie set designed by Elena and it's so cute that I wish it were a real life teddy bear so that I could hug and squeeze it. It's just. That. Cute.
Ahem. 
Seeing as hugging my stamp set would be weird, I thought I'd better make a card with it instead: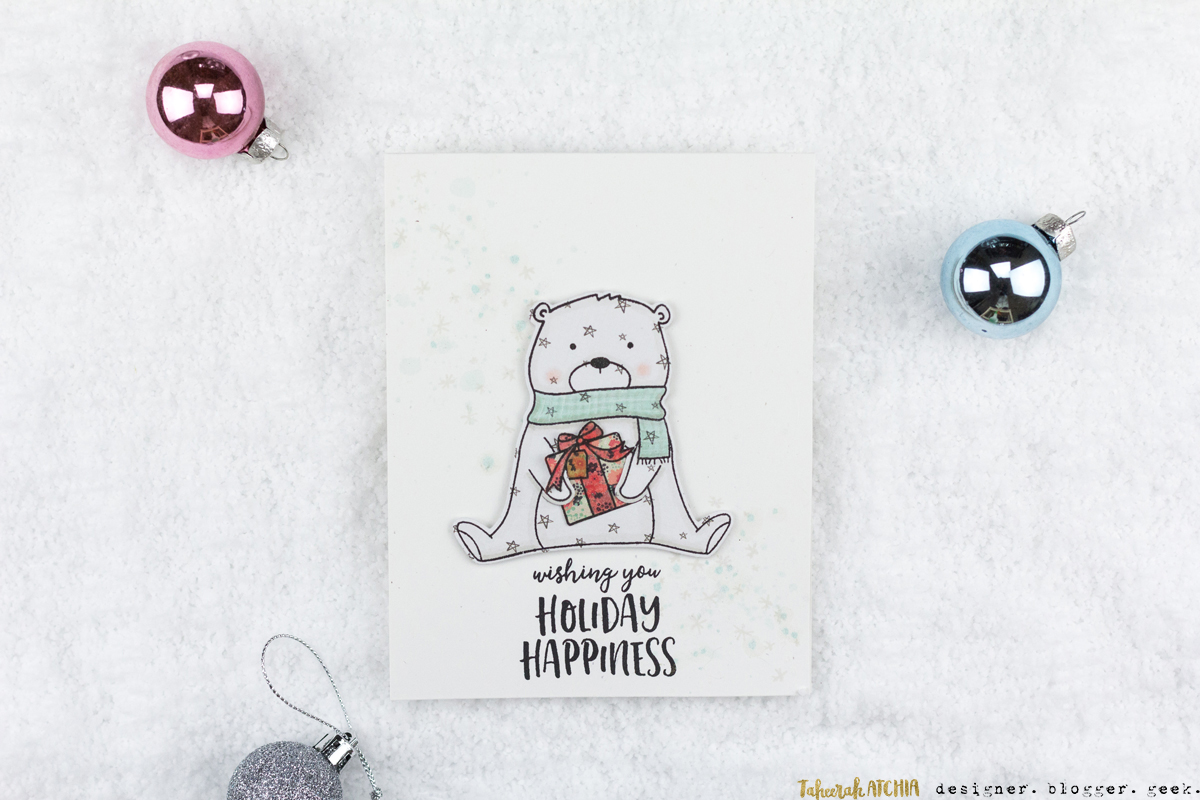 See, adorable.

I decided I wanted to make my bear both festive and cool, so I gave him a patterned paper treatment for him and his present. The coordinating dies for this set include cutting around his paws, so it made slipping in that present all the easier. Some simple Copic colouring on the present's bow, and light shading on the bear (and to give him a cute scarf and rosy cheeks!) were all he needed. My card base features some light splatter and stamping to allow the bear and his cute hand lettering style sentiment to take centre stage.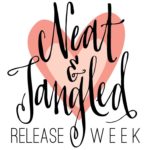 I do strongly encourage you to visit the Neat & Tangled Blog to see what the rest of the DT has created and to hop along and leave them some love! There are prizes in it for you!
I'll be sharing release projects all this week, and I am really in love with quite a few of them, so I hope you'll be back to check them out!
Supplies