Hey everyone! Happy Friday!
I didn't expect to play along with the current
Runway Inspired Challenge
but once I got an idea stuck in my head for this I just had to make it!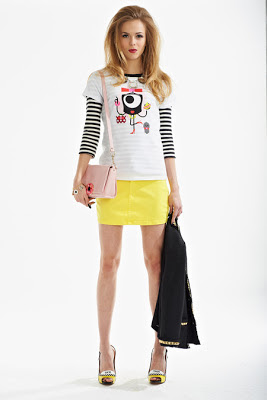 LOVE the bright yellow and the stripes! And that T-Shirt?! This is fashion having fun!
So I decided not to make a card this time and opted for a tag instead: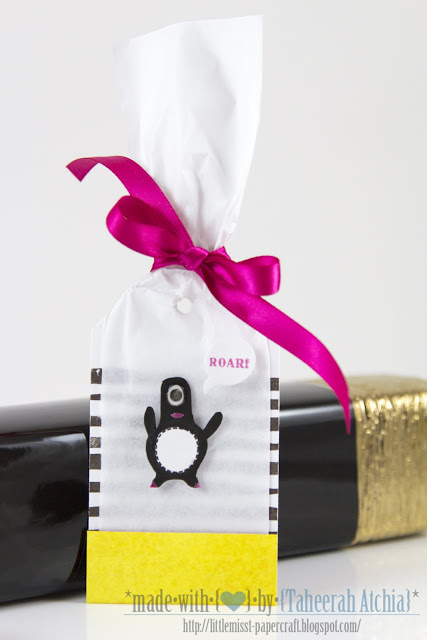 What do you think? I think it's a pretty good representation of the original!
I started by die-cutting a tag from Stamper's Select White cardstock using the Tag Sale #7 die. I then stamped it with the uneven stripe from Watercolour Wonder using Smokey Shadow ink. I wanted to rebel a bit against the perfect stripes in the photo (why?! My OCD side hates me over this decision!). But anyway, that's what inspiration does, so I went with it!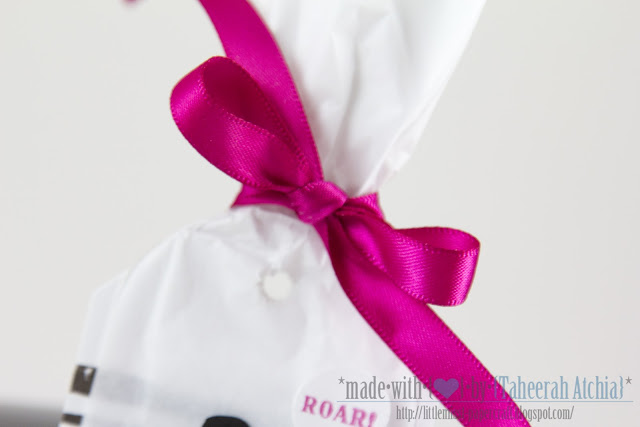 I wrapped some layers of tissue paper round the tag and secured it at the top with some deep fuchsia ribbon. The little monster on the T-Shirt has a bow on its head so I decided to exaggerate that for the top of my tag!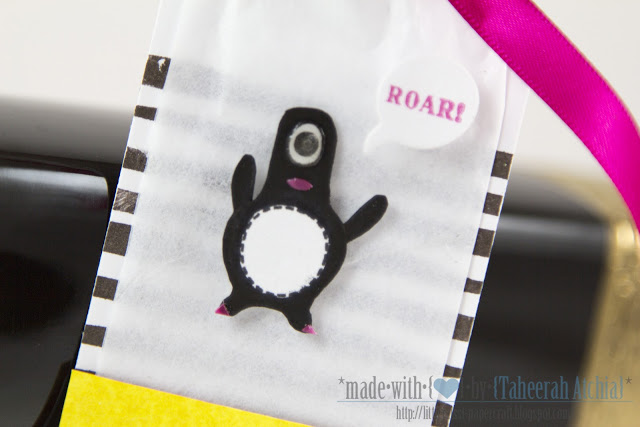 I then stamped my monster onto white cardstock using Versafine Onyx Black ink and coloured using Copics. The monster is from the Clear & Simple Stamps Taglines: Uglies set and originally has scales on its back and has a tail, but I didn't want those details so I trimmed them off. I stamped its eye again separately, trimmed out and coated with Glossy Accents before adhering to the monster's head. There were a couple of little air bubbles in the coating but I loved that they looked perfect as a detail on the pupil so I left them! Oh, and the lips and toenails? Cut-up little bits of broken sequin!!
I die cut a speech bubble using an X-Cut dies set and stamped the sentiment from Taglines: Uglies using Raspberry Fizz ink (the first generation ink – the subsequent generations aren't as dark). I adhered both monster and bubble to my tag using Pinflair Glue Gel.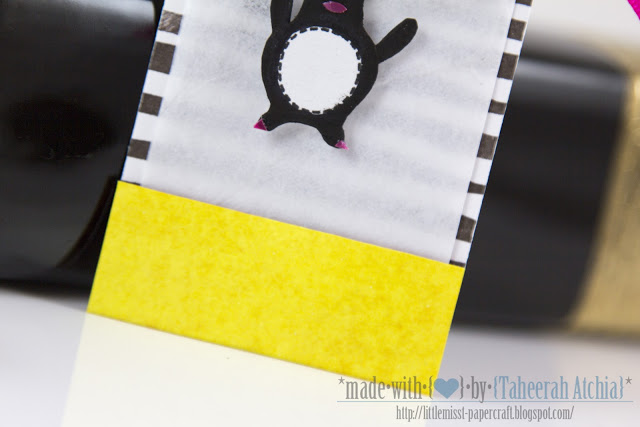 Finally, that bright yellow? Created by dragging inkpads over a piece of white cardstock! I used Hero Arts Butter Bar ink first, but that was too warm, so I rubbed my Neon Yellow inkpad over it repeatedly until I got the perfect bright yellow I wanted! I trimmed the piece to size and adhered to my tag with Pinflair. And that's it!
I would love to know what you think of this tag! In the meantime I'm off to get inky again. *wink* Thanks so much for stopping by – I would love if you left some love before you went on your way!
Supplies: