Hey everyone! Happy weekend!!
Today I'm sharing a DT project I had over on the Gel-à-Tins blog this week. It's another tag, and just like last Saturday's post on my blog, the theme is celebration! In the last week or so I've had quite a lot of crafty good news to celebrate:
* I had two projects picked up for Holiday Cards & More: Volume 8 (which prompted last Saturday's post, but it's only just over a week ago so I'm including this!)
* I had a card picked up to appear in CARDS Magazine in the August 2013 issue
* I won the Moxie Fab World Tuesday Trigger! (you can see my winning card here)
* I won the Moxie Fab World Camera Craze Challenge! (you can see my winning card here)
Lots to celebrate! Woo hoo!
So, anyway, the tag. I used the Traffic Signs set and focused on just one image – the straight arrow – to create this: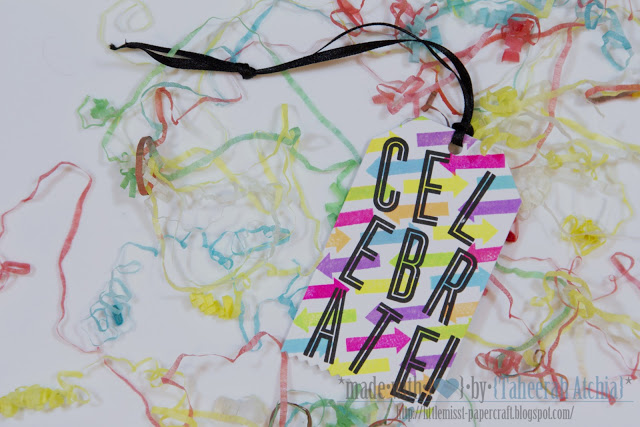 Fun right? Gotta love all that bright neon! And arrows are trending like crazy so it was so great to be able to incorporate that! And it all came together really quickly and easily!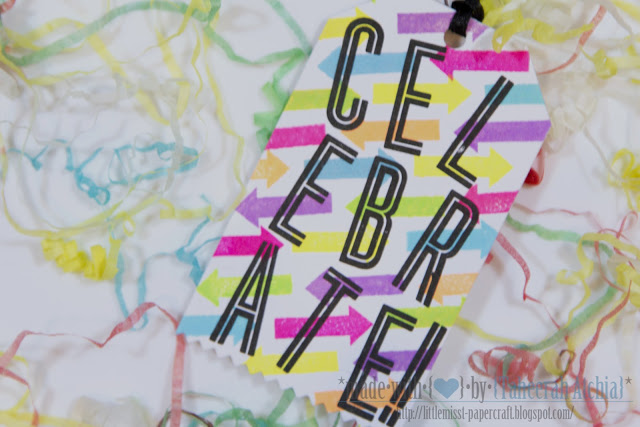 I started by die cutting my tag from Stamper's Select White cardstock using the Tag Sale #7 die. I then created the arrow background by stamping the same arrow repeatedly across my tag using all my Hero Arts Neon ink. That's right – I have them all now!! *happy squeal*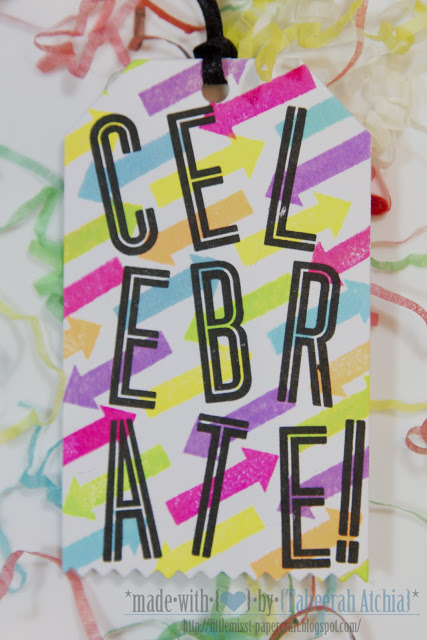 I wanted to add some black in to take some heat and focus out of the background (all that neon could turn you blind!) so I used my Headline Alphabet set to create the sentiment, stamping it all in one go using Versafine Onyx Black ink. I love alphabet stamp sets that include multiples of the most commonly used letters – makes creating a word in one go such a piece of cake!! After that I just added some black ribbon to my tag and that was it!
Well, I had better get back to the crafting table – there's a certain Tuesday Trigger I'm creating for at the moment that has been taking an *age* and I really want to get it finished today! Thanks so much for stopping by – I do hope you have a great day, and would love it if you left some love before you went on with your way! 🙂
Supplies: