Hello all!
Well, finally I'm posting my 5th and final entry for the PTI August Guest Star Stamper! For this final card I went big and I went detailed!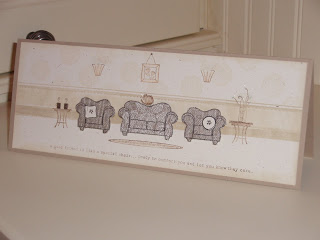 The room scene was stamped using the PTI Anniversary set for the wallpaper, and Faux Ribbon to make up the various wall components. Everything was stamped with VintageTouch Tea Dye Duo onto Rustic Cream cardstock for a subtle colour scheme.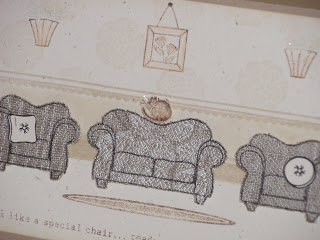 The couches were stamped onto fabric again (love this technique!) and adhered using Pinflair Glue Gel for dimension. The tables and rug (and cat!) were stamped with a mixture of Chai and Dark Chocolate ink so that they stood out from the background. The coffee mugs are stamped in Dark Chocolate.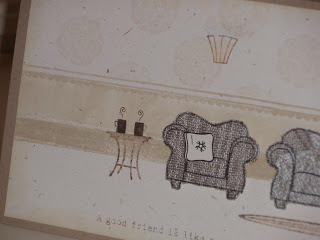 I used part of the lamp stamp upside down to stamp uplighters and coloured with Copics. The picture frame is also coloured with Copics. I added a touch of glitter glue to the uplighters and the twigs (to make light twigs!). Finally the sentiment was stamped in Dark Chocolate.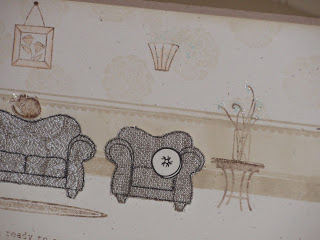 I'm so glad to finally get all these posts out of the way! I am still so behind and have so much else to show you!!