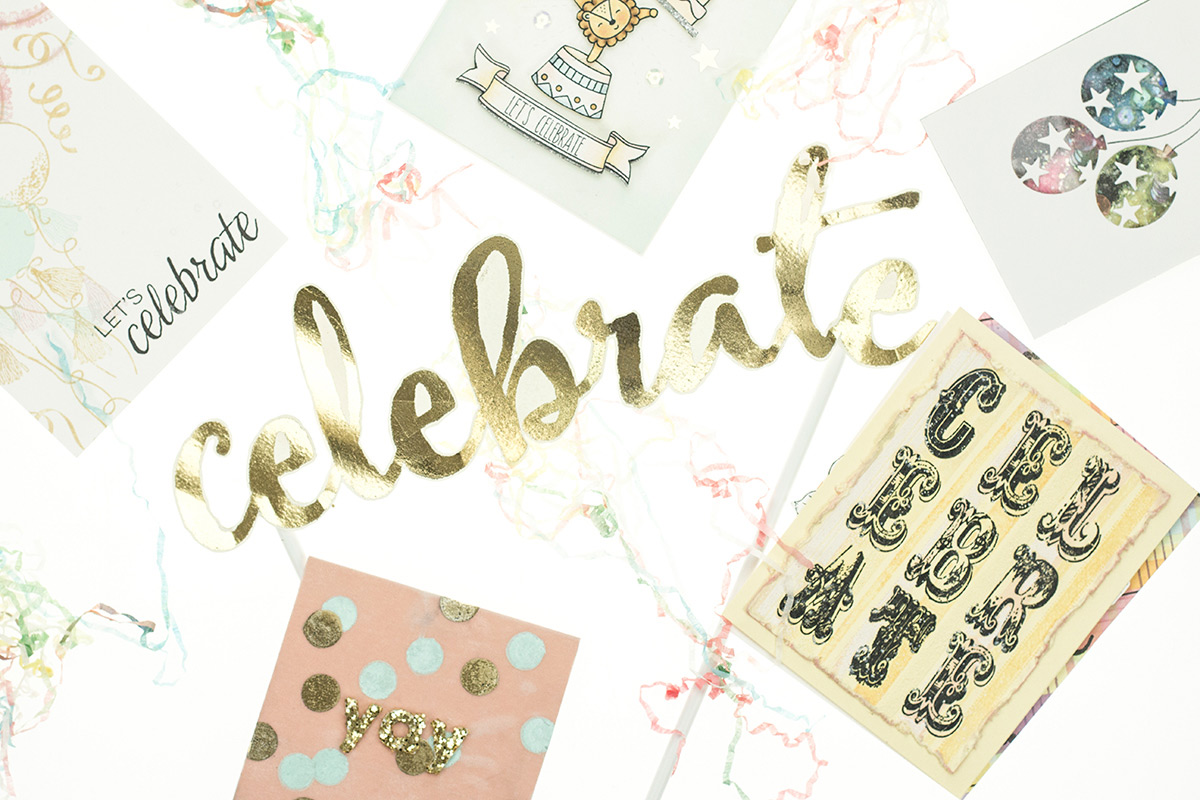 Hi everyone!
I'm just popping in to announce the winner of my birthday giveaway. I'm so sorry for taking so long to get around to this. To say that life has been hectic and challenging would be an understatement.
Thank you so much to everyone who left me sweet birthday greetings and helped to make my day even more special. I truly enjoyed reading all of your messages!
Random.org had the unenviable task of picking my winner: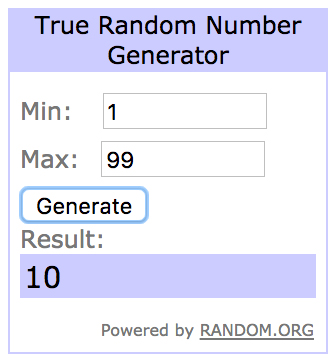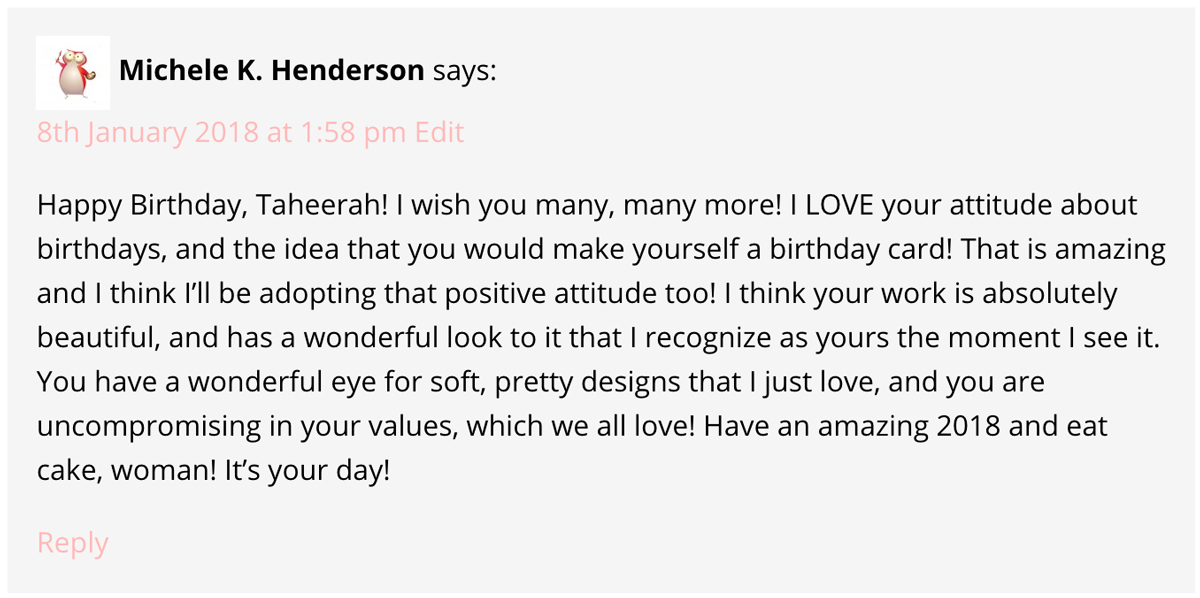 Congratulations Michele K Henderson! And thank you so much for all your kind words! Please contact me with your e-mail address and choice of online store for your $25 gift certificate!
Thanks everyone for stopping by – I plan to be back soon with more crafty posts, and maybe even the odd giveaway too!