Hey everyone! Happy Tuesday!
I wanted to pop in with a quick post to let you know that I so appreciated all your kind comments you left on my previous post! Your excitement and enthusiasm are totally palpable, and I especially appreciate those of you who took the time to leave sweet words about my work and my writing style! *smile*
I'm also here to remind you that it's Release Day for The Winterhaven Stamp of Approval Collection! As of now that amazing box of goodness is on sale – but hurry, it will sell out fast!
I've one more card to whet your appetite for the Collection, once again showing off the This The Season and Here We Come A-Caroling stamp sets: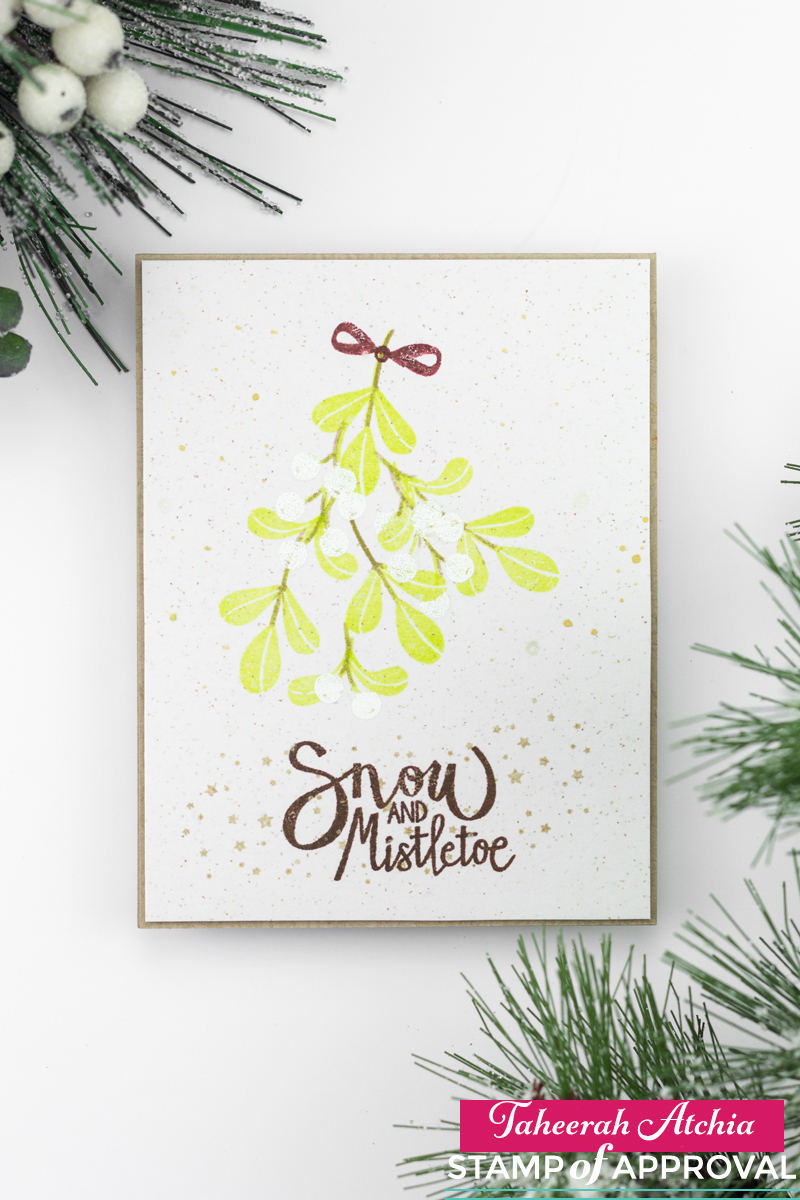 I wanted a completely different type of card to the ones I showed yesterday – and I think this definitely delivers!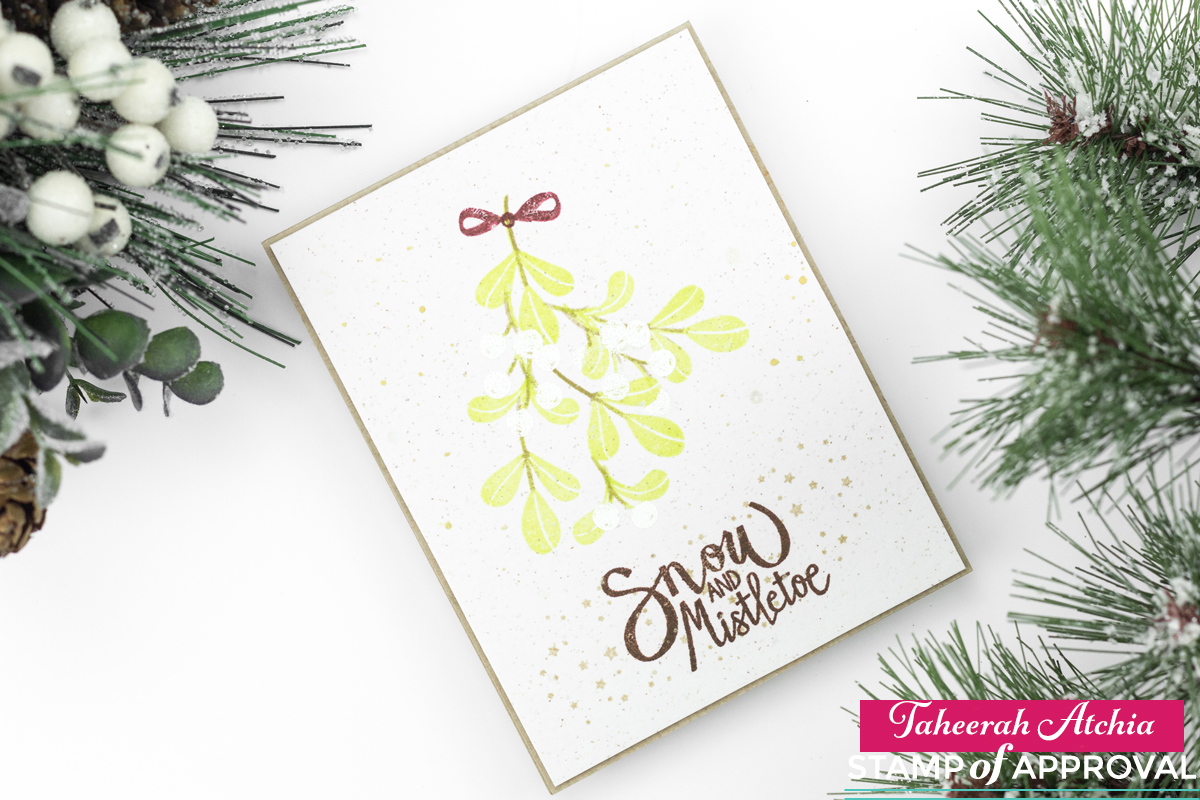 I took the small mistletoe leaves stamps from the Tis The Season set and built up my own large mistletoe sprig! This was so much fun to do and didn't really take much time at all! I did do some selective inking for the twigs but that's about the only fiddly bit!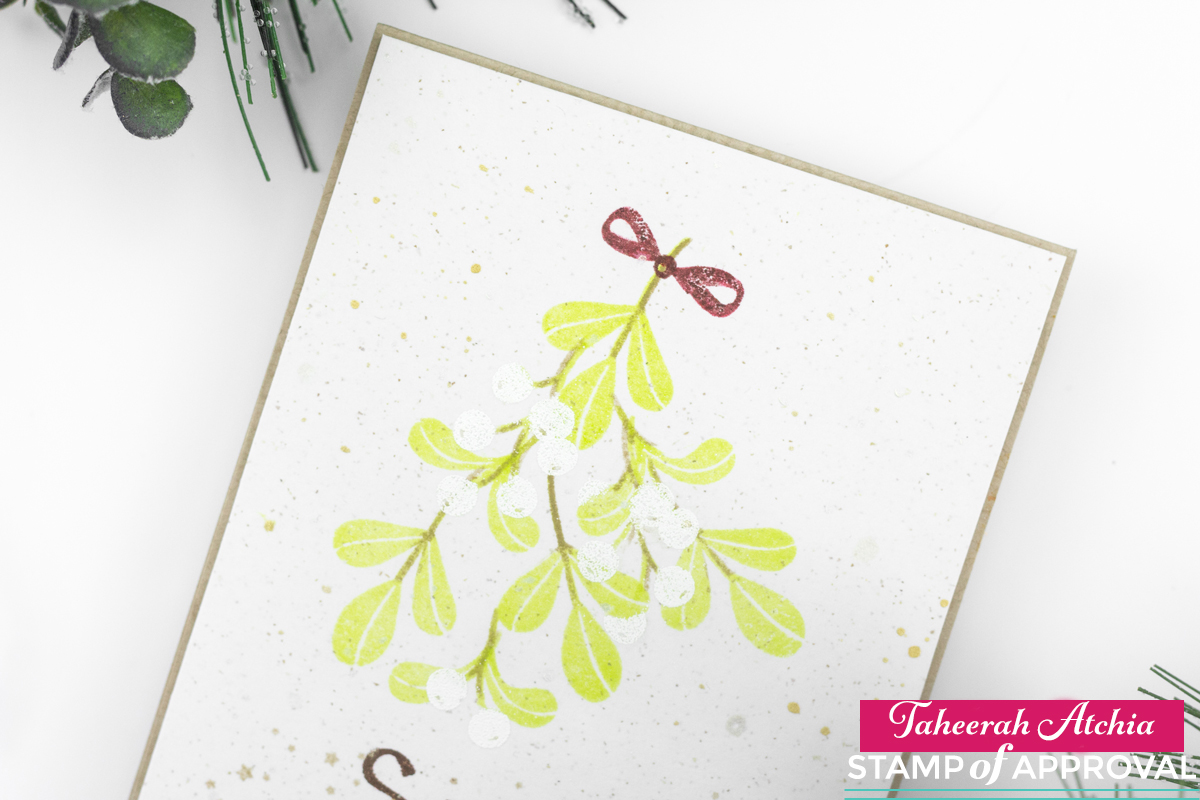 I heat embossed the berries with an off-white embossing powder and added a little touch of mist painted into the centres to emphasise the parts where the berries are glossy! Some mist splatter, a stamped sentiment, and a little trail of dots and stars finished this card off. Oh, see that little bow? I created that with the little candle flame and individual berry from the Tis The Season set – neat, huh?!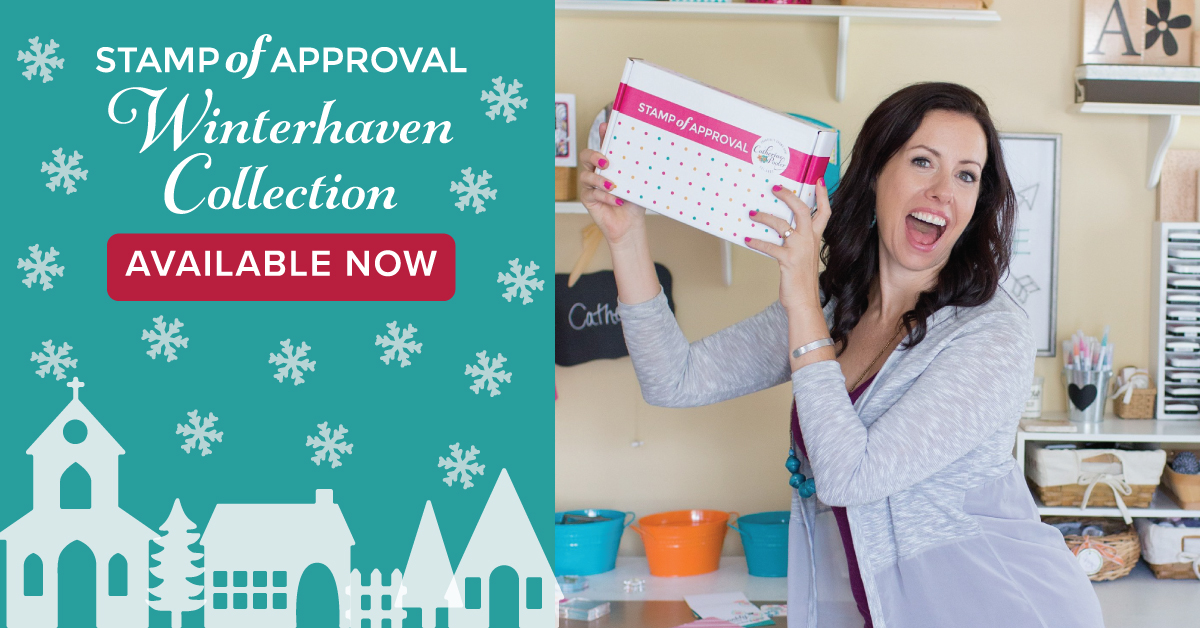 Make sure you run over to Catherine Pooler's Stamp of Approval site to grab your box right now – they *will* sell out fast!
Thanks for stopping by!
Supplies