Hey everyone! Happy Wednesday!
I'm not much of a party animal these days. Actually, I never really was. At a party I was always one of those awkward ones who stood quietly in a corner smiling awkwardly at the people I knew to say hi, maybe talking a little to one or two people, and mostly just wishing I knew what to 'do' in these situations. As a person who doesn't drink, parties are a weird social construct for me, as they mostly revolve around alcohol, and I find it hard to relate to. Nowadays I've found I'm comfortable with social situations where it's a smaller group that I know well enough – but I'm still definitely not a party animal.
I'm better off leaving that to these guys: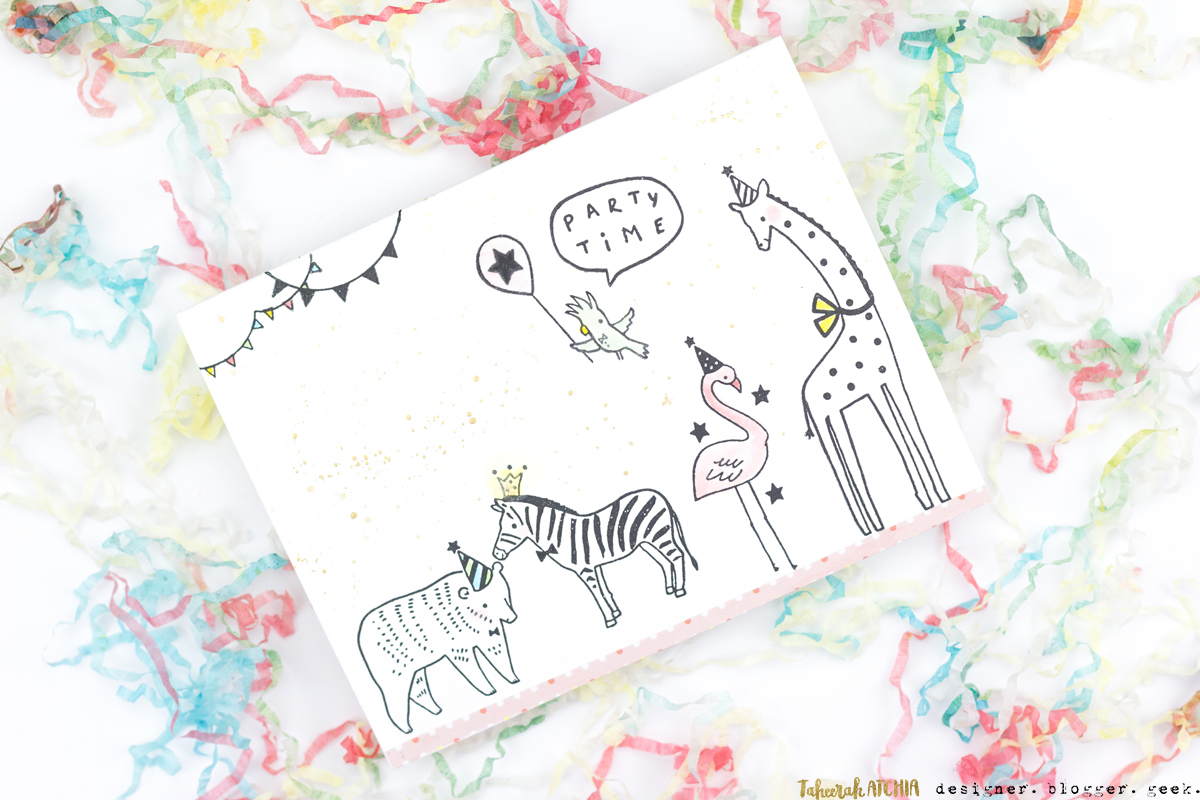 See? They're not awkward at all. They're just having a good time.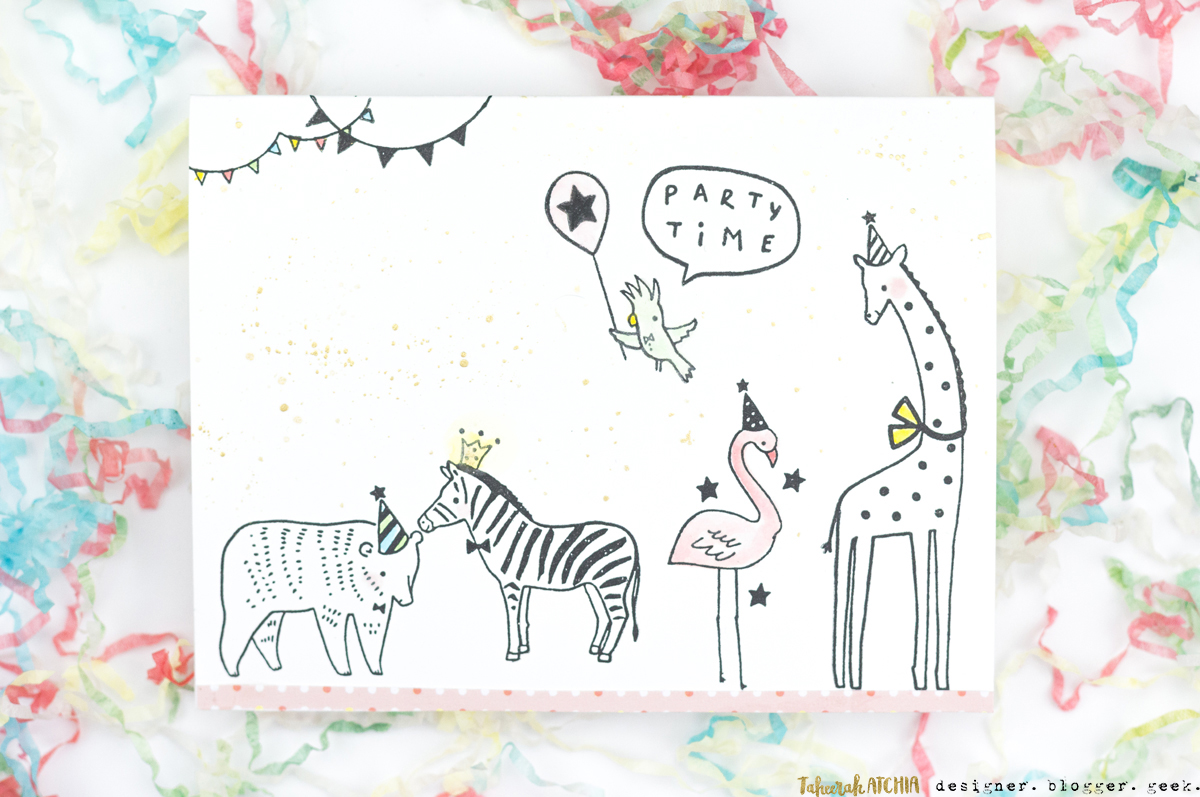 These fun guys are from the Pinkfresh Studio Party Animal stamp set. I just love Lizzie Mackay's style and was thrilled to see her contribute some designs to the Pinkfresh Studio stamp lineup at the beginning of the year.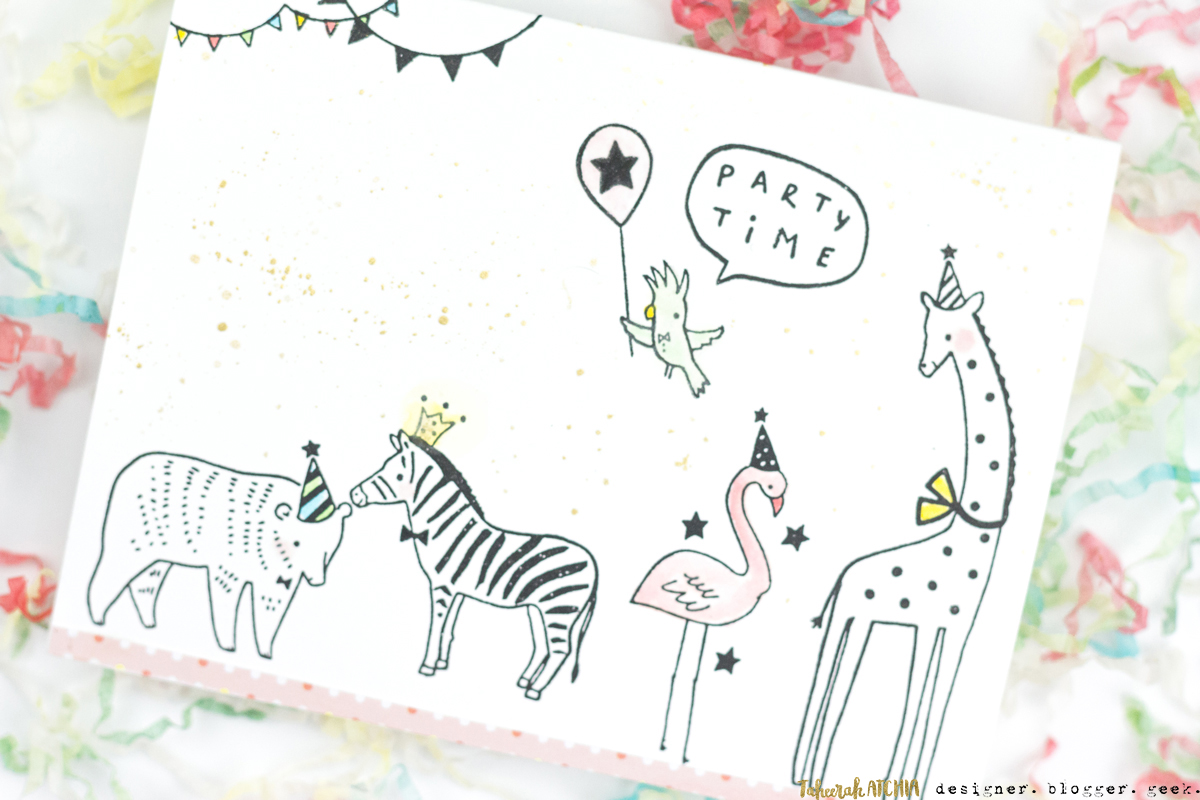 I let these little guys do all the talking, stamping them in black and adding some loose, simple watercolouring and a decent splattering of gold mist. I added a small strip of patterned paper from the Live More Collection to ground them in their party fun.
That's it from me today – this party animal is off to think about having a rest! Thanks for stopping by!
Supplies