Hey everyone! Happy Friday!
There's something rather evocative about perfume.
Whether it conjures memories of a lover's tryst, or a grandmother's cuddle, or a high-powered business executive, scent has the ability to pervade our senses. Perfume carries an air of sophistication and luxury – and that' before you even look at the price tag of those pretty bottles.
Imagine if you could have the papercrafting equivalent then – perfume bottle stamps! Well, that's just one of several amazing sets being released by The Ton for their Spring release! As usual there are all manner of drool-worthy goodies being released by this awesome company – but it's safe to say that the perfume set that drew me the most.
We're celebrating The Ton's release with a Blog Hop, and I'm delighted to be a part of it!
I have a couple of cards for you today, and a fun giveaway to boot! Let's get straight to it!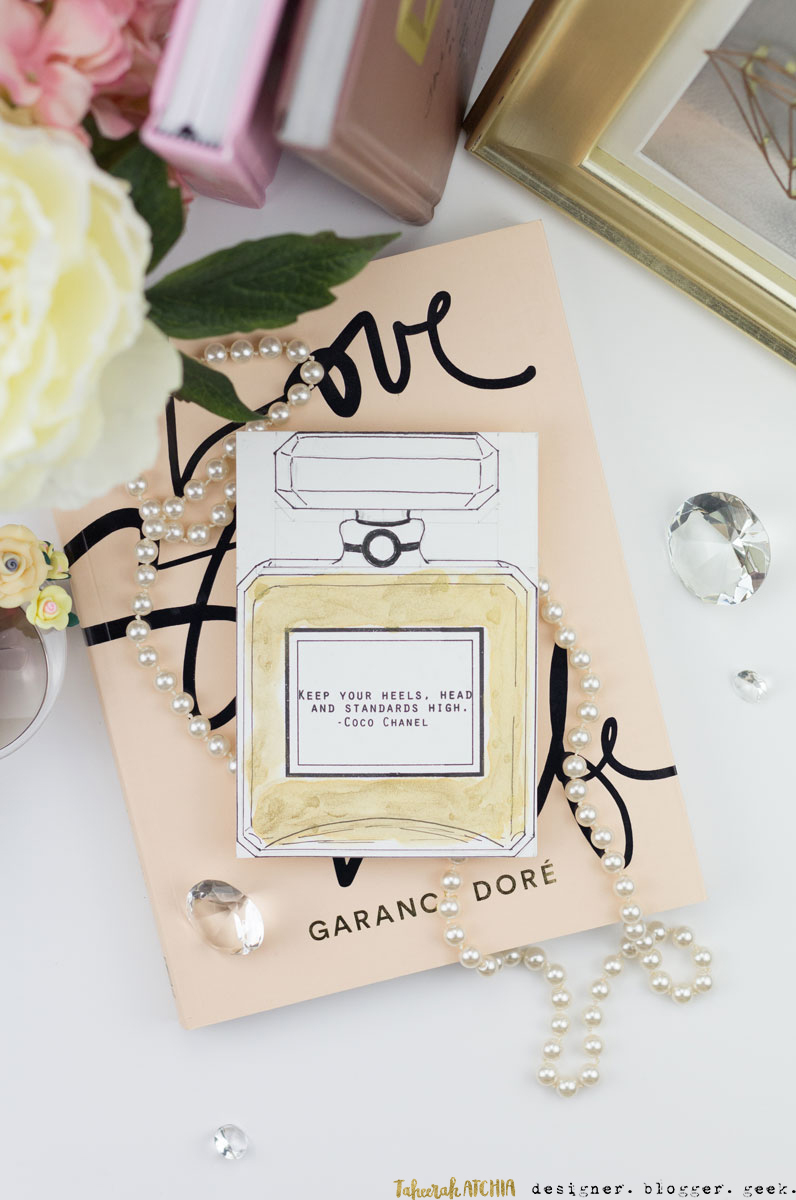 I'm starting with probably one of my most favourite 'create it yourself' cards in recent times! I was so inspired by the perfume set that I decided to emulate one of the designs into a near-A2-sized version!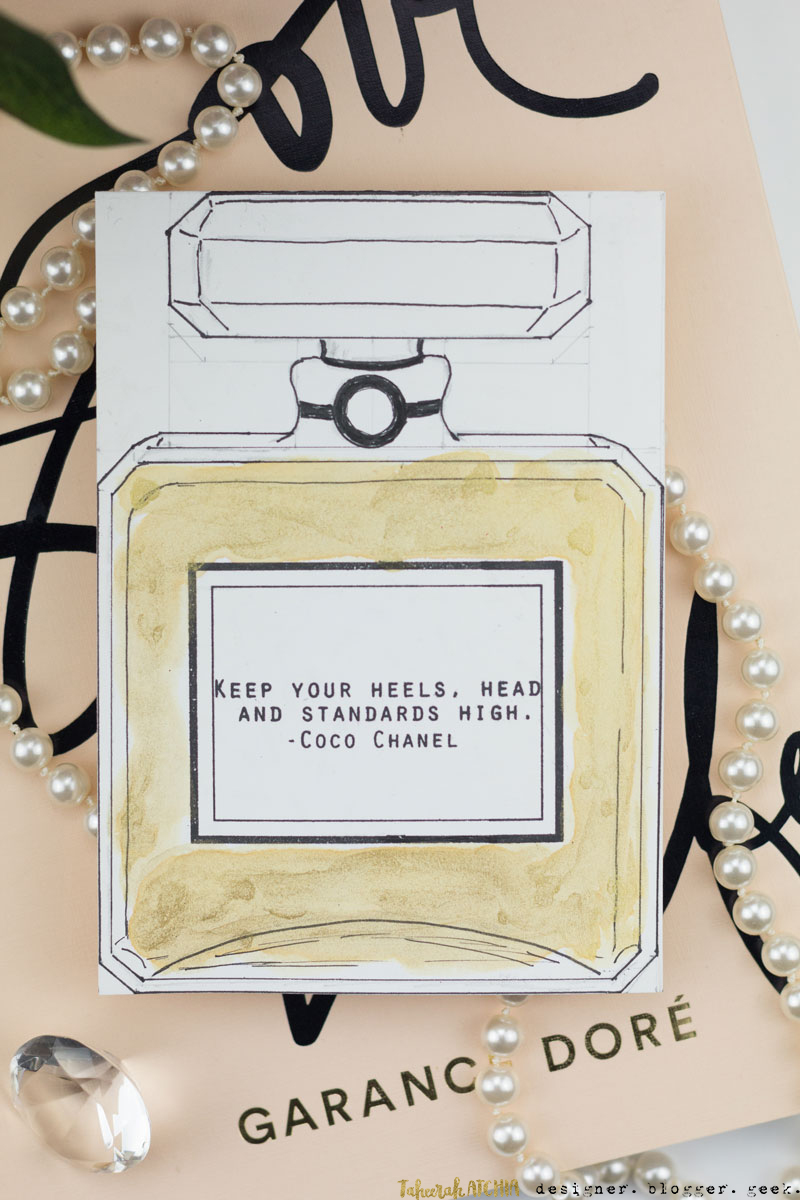 I drew that perfume bottle myself! So happy with how it turned out! I left some of the pencil marks to show that 'drafted drawing' look. Love little details like that.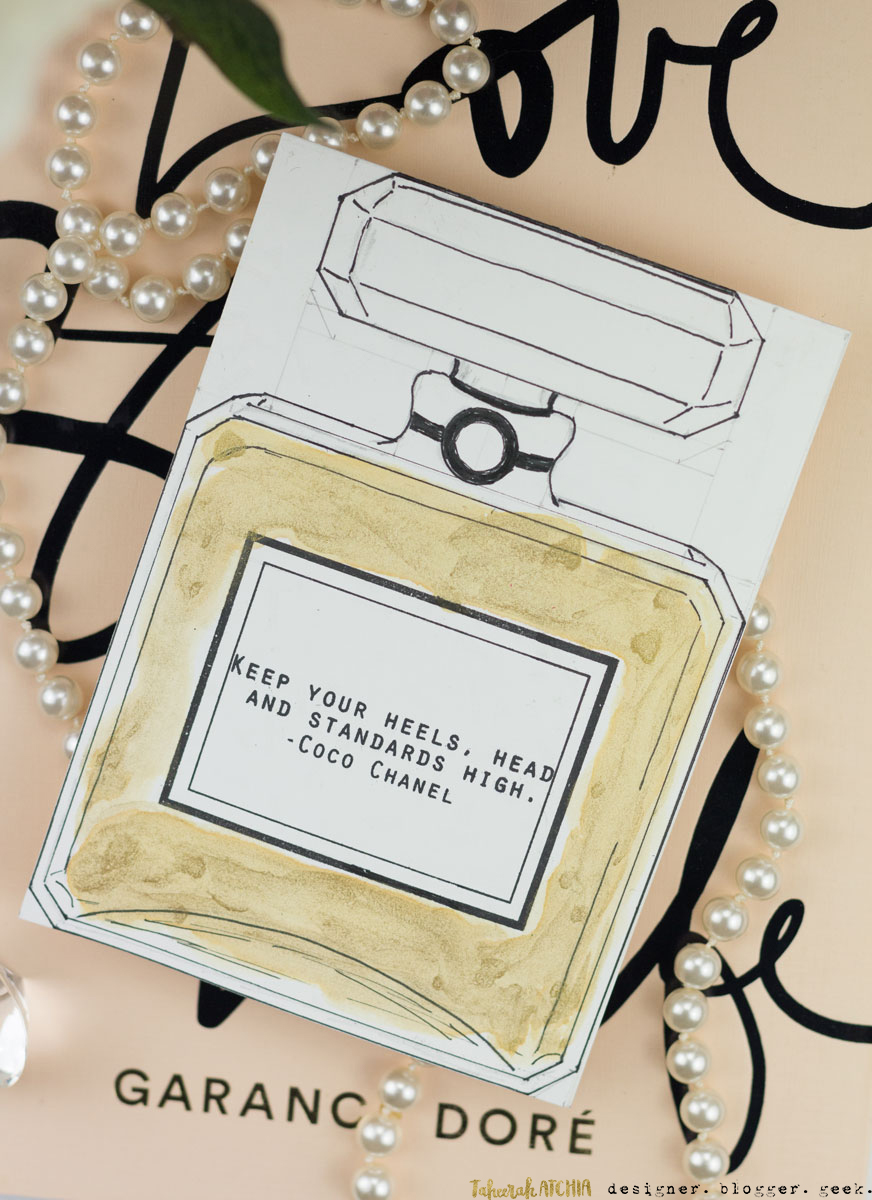 I used one of the stamps from the new Modern Labels set, using a little selective inking to create a slightly short rectangle to use as the bottle label! The sentiment is from the previously released Timeless Icons set, it just worked so well.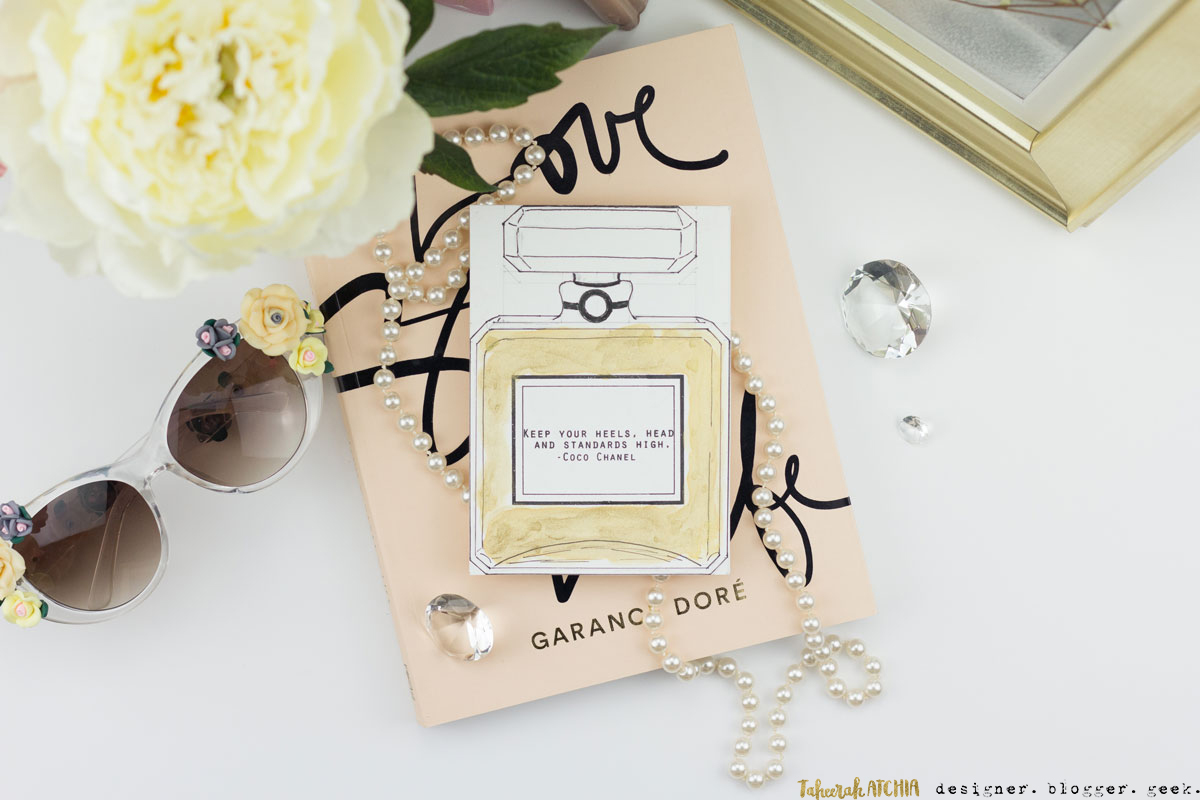 And as for the gold finish? I mixed a little Distress Ink and gold mist to create a sort of paint and used that to add my golden perfume to the bottle! So very happy with how this turned out!
My second card uses the actual Marvelous Perfumes set and takes its inspiration from some of the art prints out there: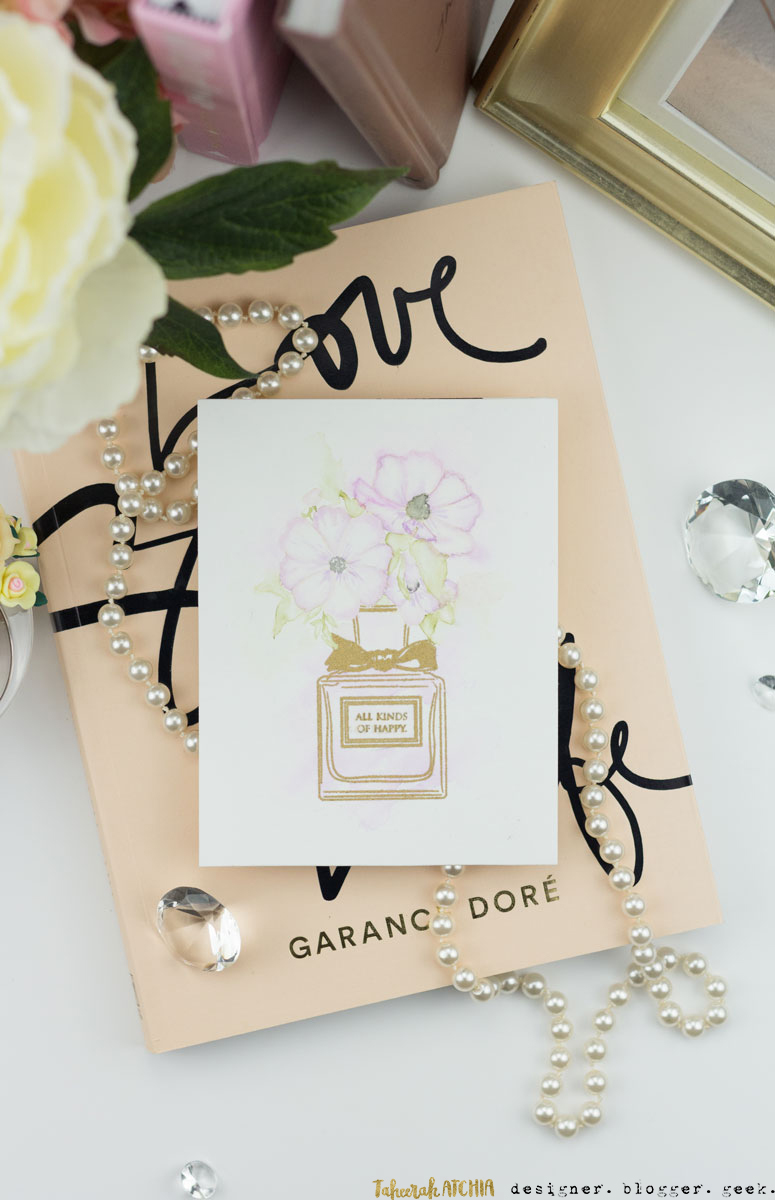 I stamped the flowers from Wishful Wildflowers with a light Distress Ink then watercoloured with Zig Brush Markers for a no-line watercolour look! I had to mask a few of the flowers for my composition, but it was so worth it.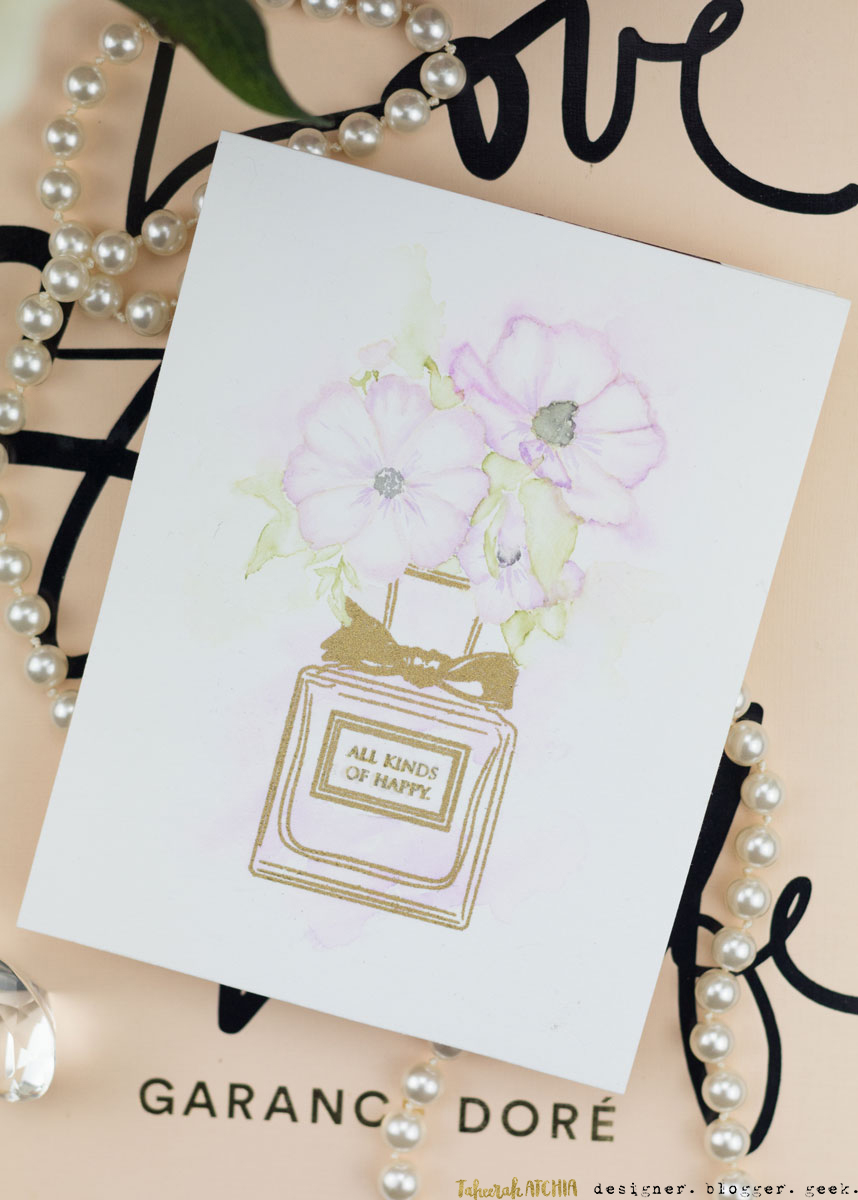 I heat embossed the perfume bottle and then watercoloured over it, before stamping the sentiment from Modern Labels to finish.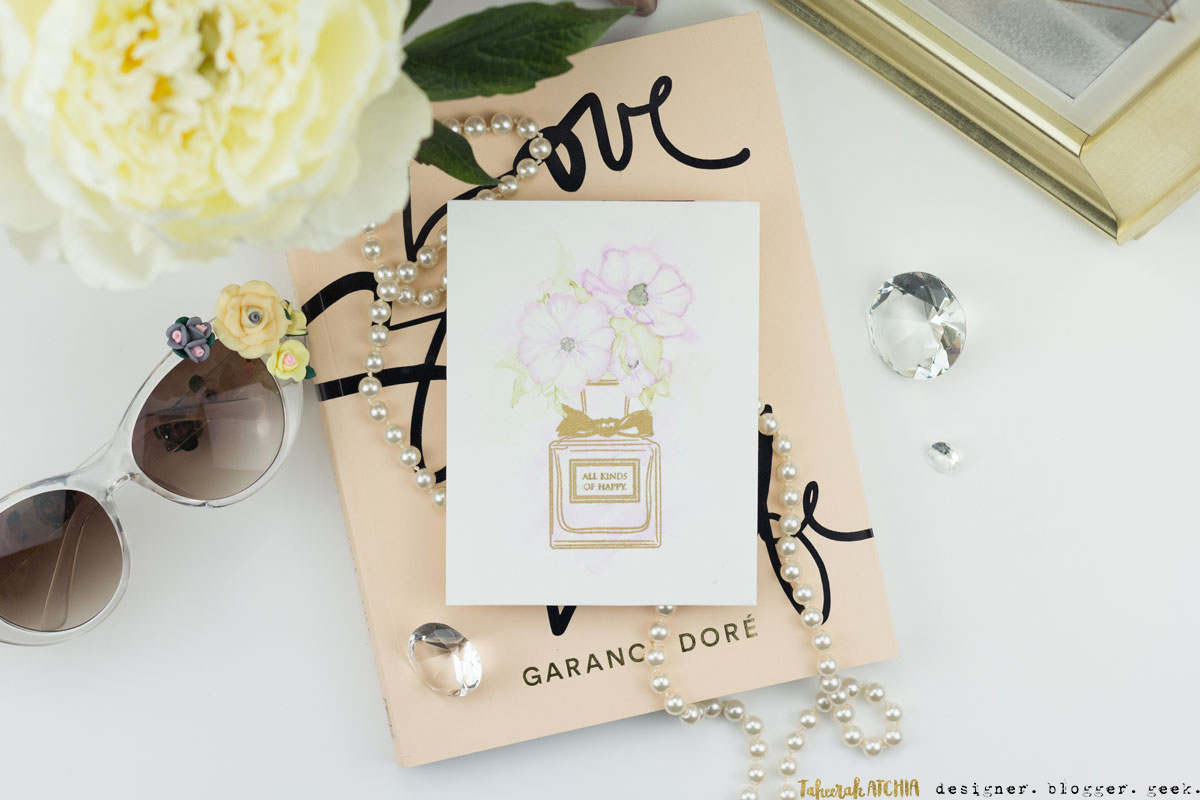 Crazy about this card – might frame this one! 
Giveaway!
So it really wouldn't be an Blog Hop without a prize! The Ton is celebrating their release with the following prizes up for grabs:
Five $25 gift certificates to The Ton's shop will be given away to random commenters from the hop participant blogs.  To qualify, you must leave a comment on The Ton Blog Hop post. The comment period will close on Monday, April 10th at 11:59pm. Winners will be announced thereafter on The Ton's blog.
How awesome is that?!
Here is your hop order:
The Ton
Brenda Noelke
Svitlana Shayevich
Lisa Harrolle
Chris Dayton
Miriam Prantner
Janette Kausen
Justine Hovey
Laura Jane Head
Amy Kolling
Tae Eun Yoo
Amy Tsuruta
Eunji Jung
Isha Gupta
Jenny Yamasaki
Kay Miller
Vera Yates
Stephanie Klauck
Emily Midgett
Taheerah Atchia
Mayline Jung
Laura Sterckx
Laurel Beard
The Ton has 18 new stamps, 13 dies and 14 Couture Mixes for their new Spring 2017 Release which includes up to three free gifts with purchases. For more information on The Ton's incentive gifts, head over to
The Ton's blog
. All new release products are available now!
Thanks for stopping by – and good luck!