Hi everyone! Happy Sunday!
Although we don't really get them over in the UK, I love the whole idea of cheerleading. There's just something so fun about the whole tradition of the routines and the pyramids and such. But what I love most are the chants, and the whole concept of cheerleading someone to spur them on.
When I saw the Double-Cut Stamp Set & Dies Bundle from Concord & 9th, those clever double-cut dies got me thinking of varsity, which then got me onto thinking about cheerleading, and then this old chant popped into my head – and a card was born…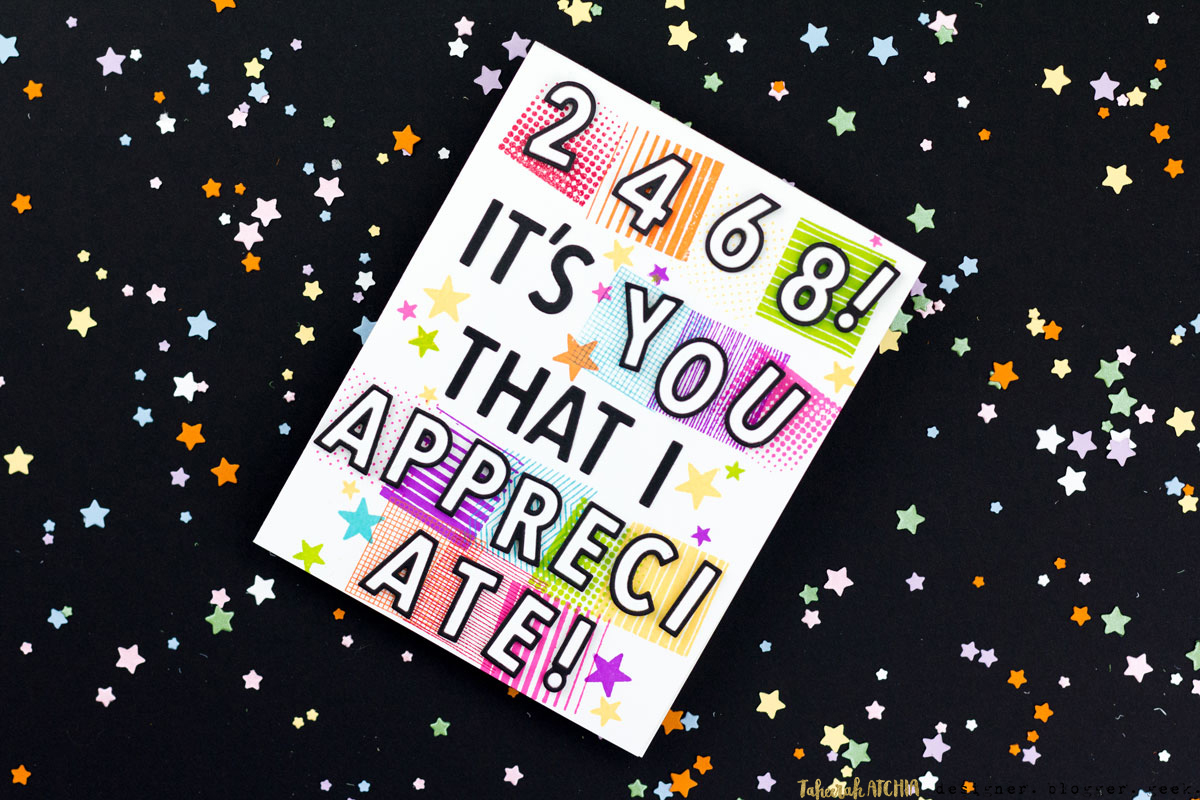 Isn't this so fun?! I adapted the chant a little to turn it into a peppy Thank You card!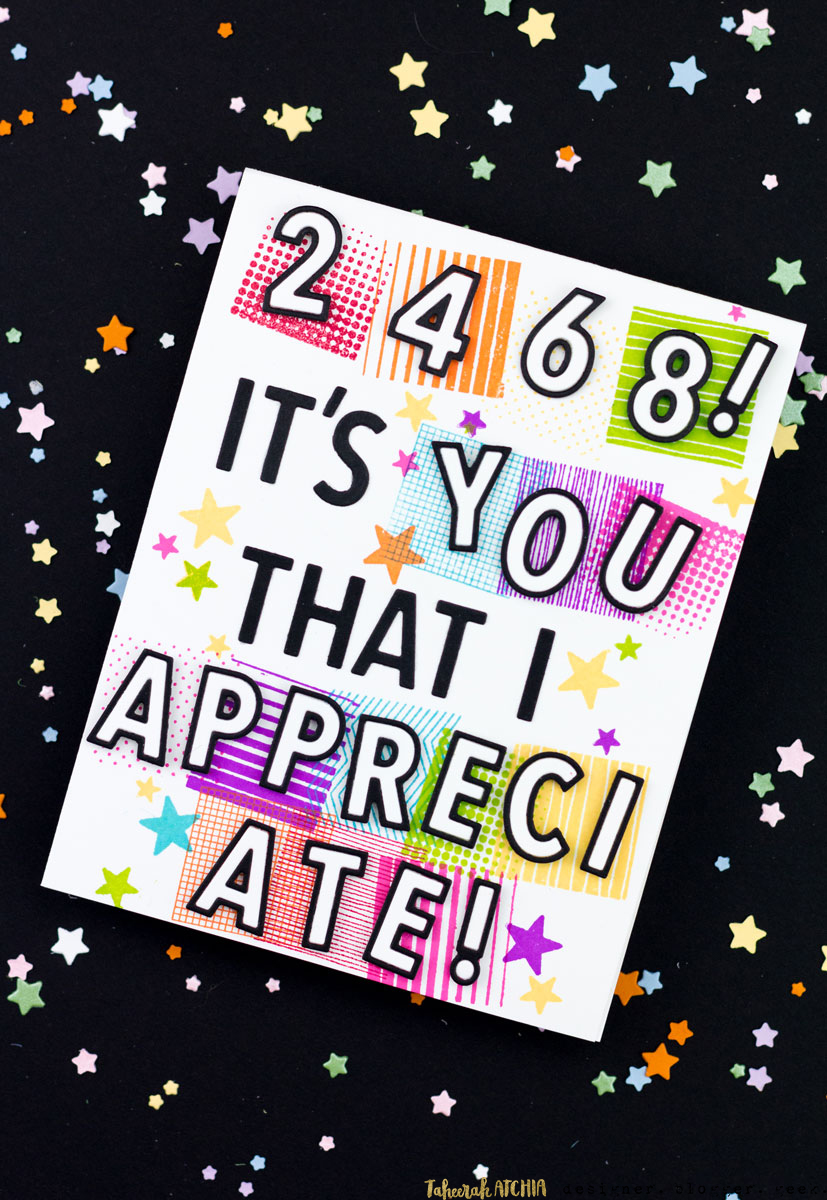 Those Double-Cut dies, oh my goodness. They're just so damn *clever*. They yield a ton of possibilities from just one pass through your die cutting machine. Just awesome.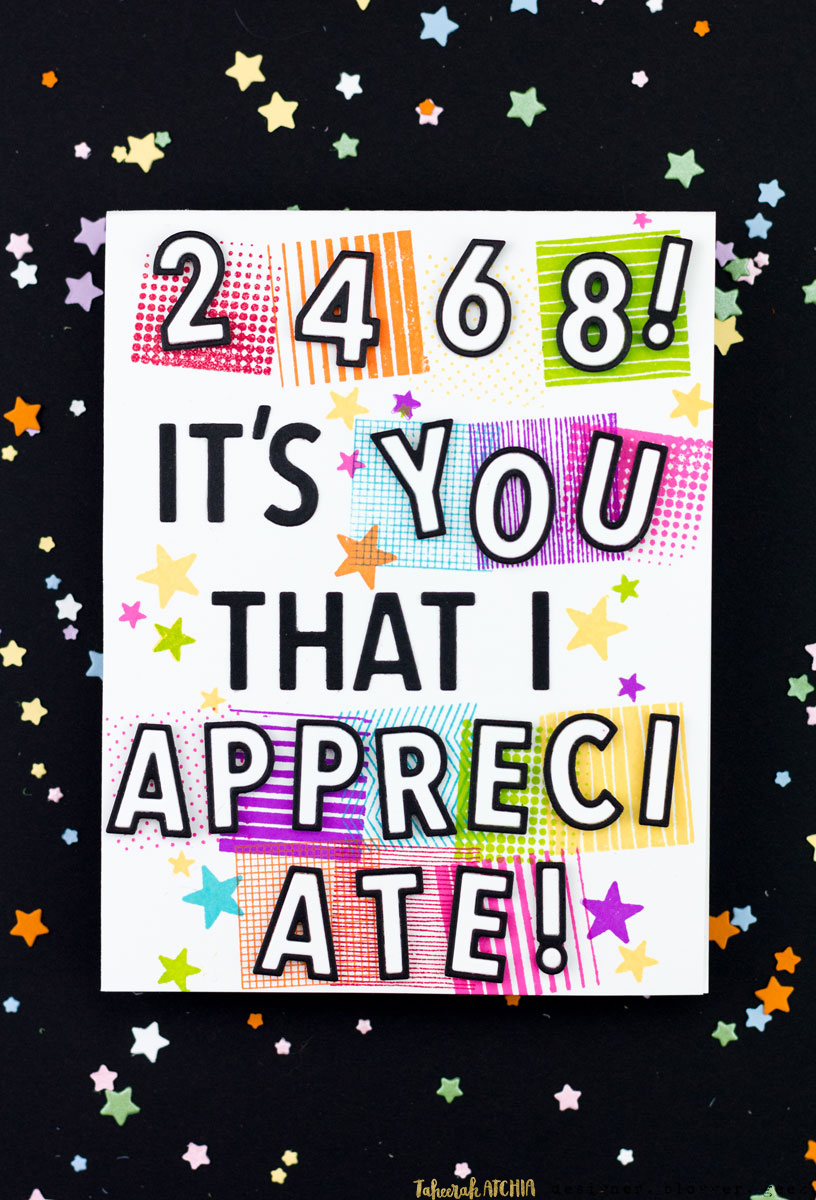 I die cut my letters and numbers from both black and white cardstock, and used the black outlines with some of them to create the varsity look! So fun!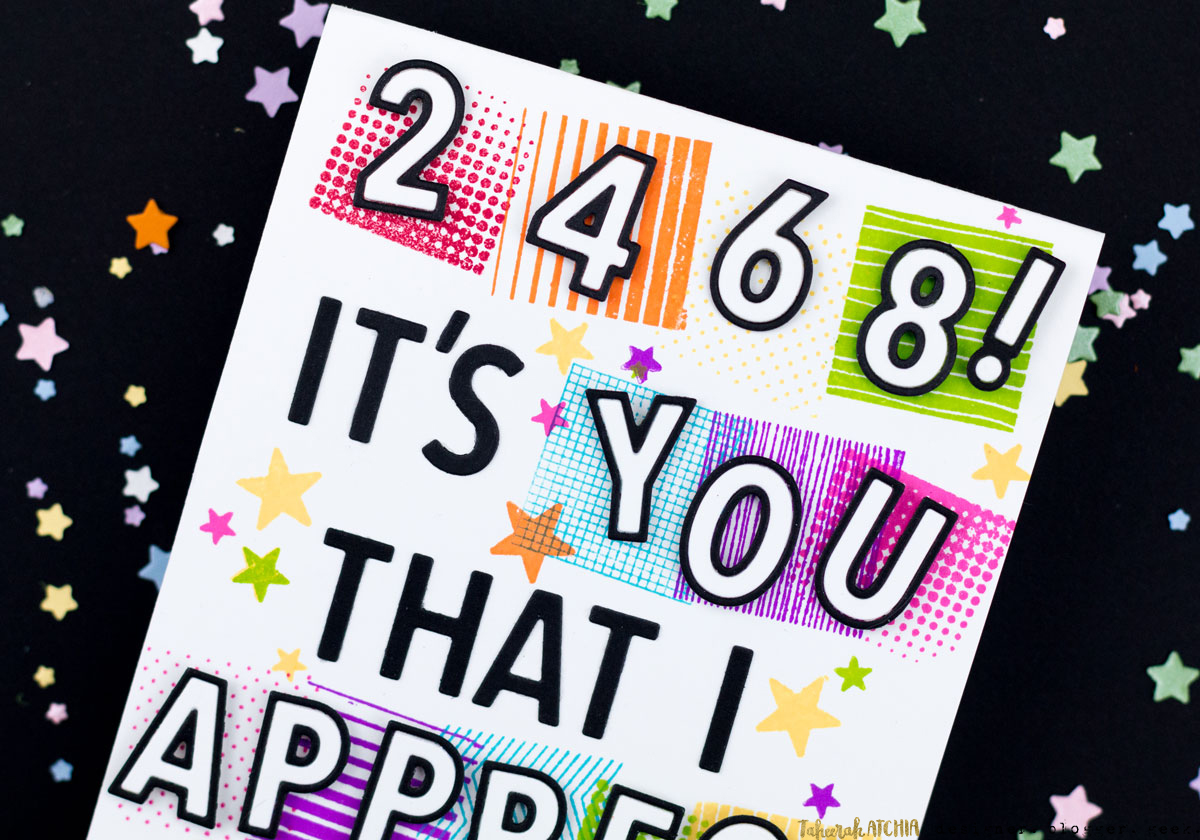 Dressing up this card was so easy thanks to the versatile Background Blocks stamp set. Designed to be stamped over the letters to give them patterns, I instead used them on my back to highlight the outlined letters in a rainbow palette.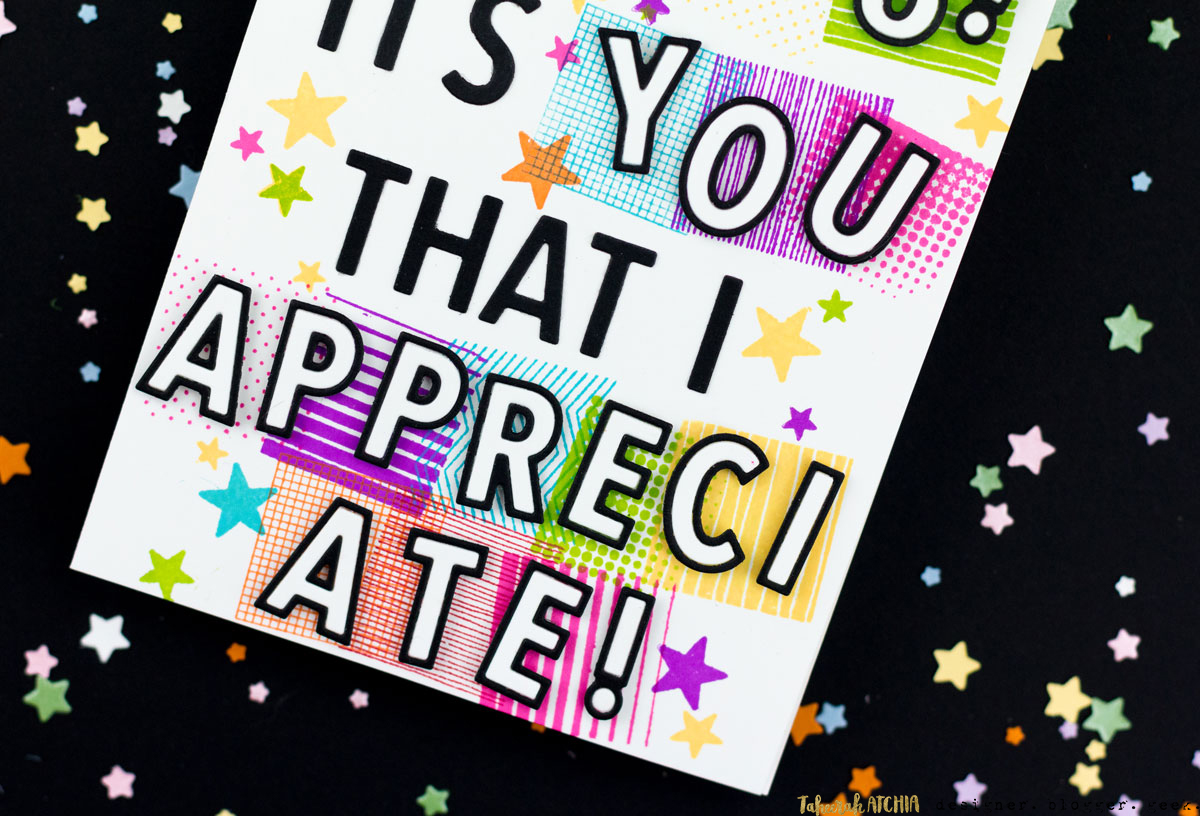 I adhered the outlined letters with Pinflair Glue Gel, and the solid letters with Multi Matte Medium. The array of stars were stamped from the Lucky stamp set – don't they really bring home the whole cheerleading vibe and get you energised?!
This post is doing double-duty today, as it's the final part of my Guest Design series with Concord & 9th! I have had the most amazing time designing for Angie and Greg with all their clever clever products. Thank you so much for having me!
Please do head over to the Concord & 9th blog and leave some love on the equivalent post there – let them know I'm doing a good job if you think I am, lol!
Thanks for stopping by!
Supplies