Hey everyone! Happy Saturday!
You may not be surprised to hear that I love all things space-related. If you know a bit about me this won't be news at all.
And when space and crafting combine, it's out of this word.
Terrible pun, I know. But it's kinda true.
Today, cute and space combine perfectly, in a way only one company's products could do: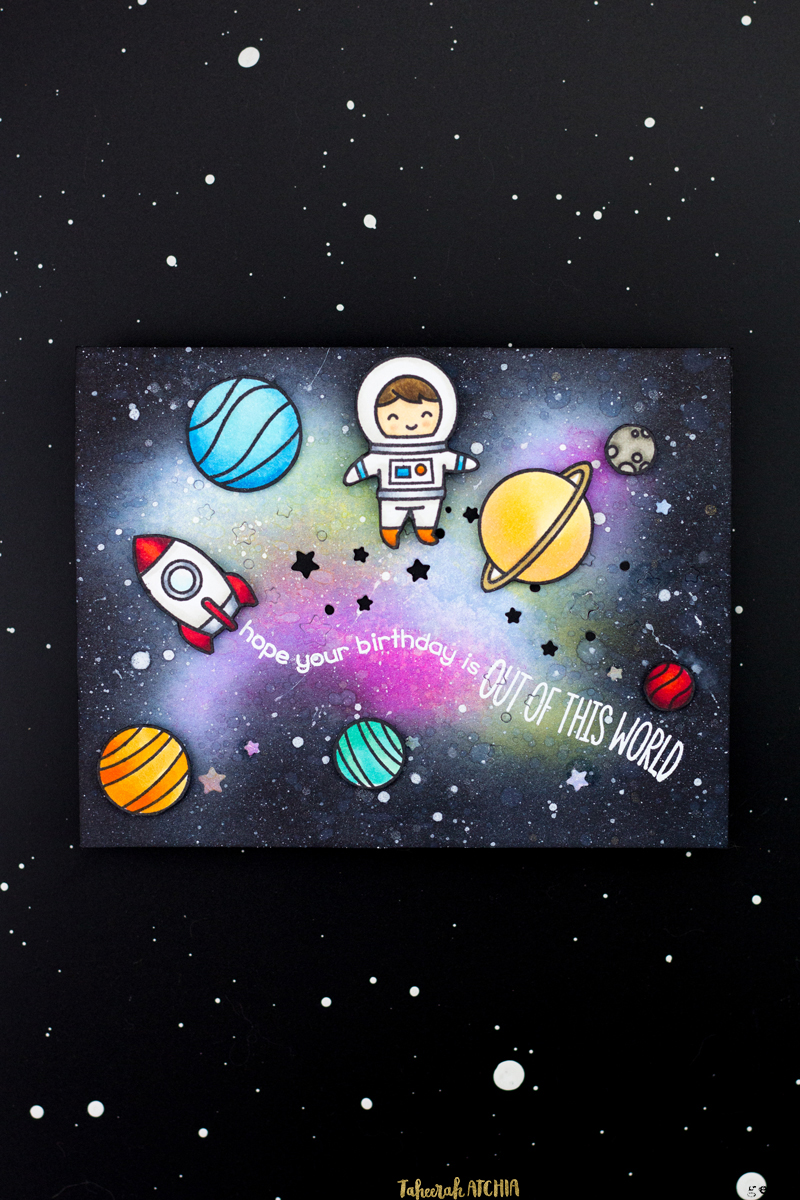 See what I mean? Out of this world.
This card, along with some close-ups and details of how I made it, are over on the Lawn Fawn blog, where I'm Guest Designing today. I still can't believe I get to type that! It really is a dream come true.
I do hope you'll join me over there to check it out! See you there!
Supplies