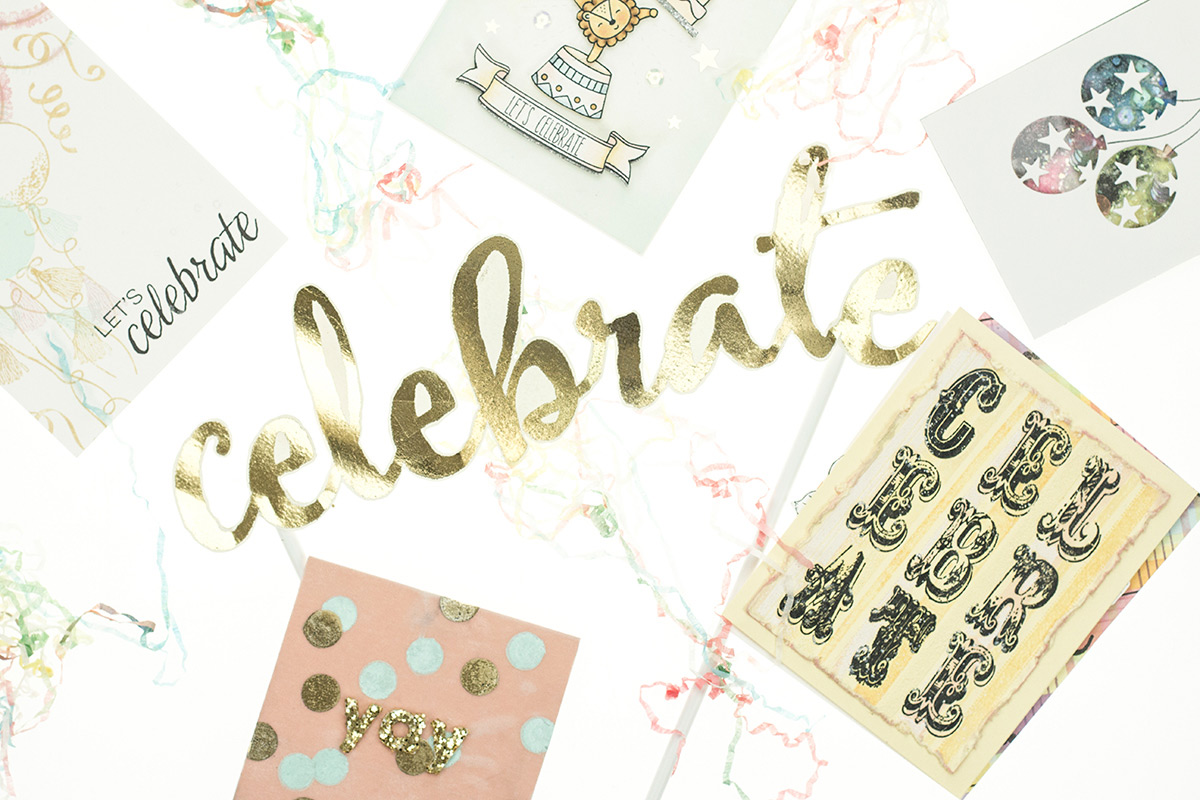 Hey everyone! Happy Thursday!
I'm popping in here first of all with an apology for taking so long to announce these winners. Life and all manner of things got in the way and I can only apologise for the delay. I hope you'll forgive me.
So, onto the Giveaways and their winners! I've a number to announce so let's get to it!
First of all, I had two giveaways running on my birthday! One was on the blog and was to win a $25 gift certificate to an online crafting store of your choice! All you had to do was leave me a comment wishing me a Happy Birthday and paying me a compliment. *smile* I have to say it brought me great joy to read all the sweet and kind things people said, it truly made my birthday extra special.
Anyway, the winner!
*drumroll*

Next up was my Instagram giveaway on my birthday – and there are two winners!
*drumroll*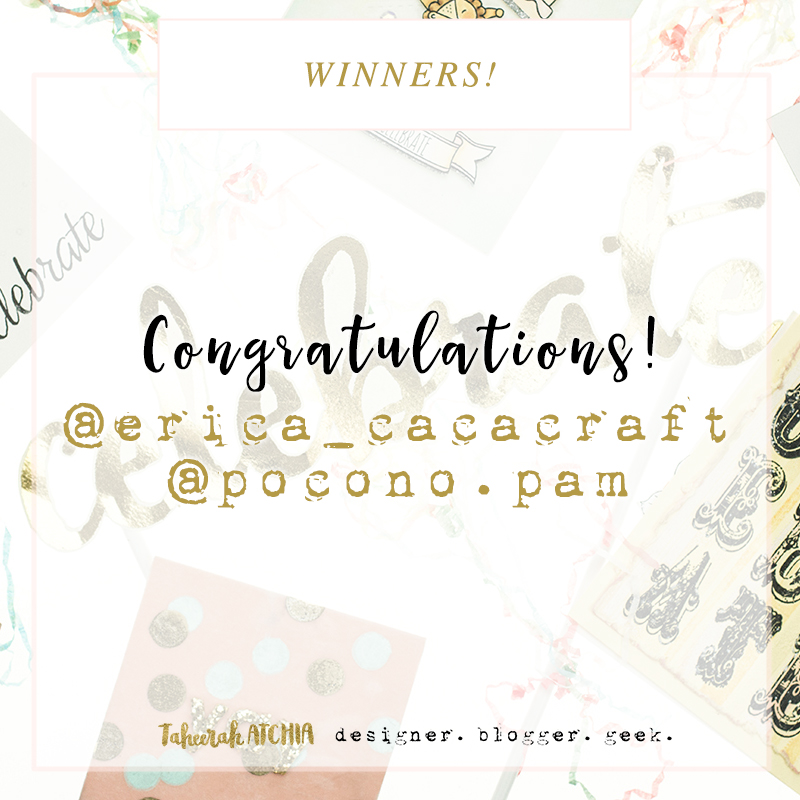 And finally, there was one Advent Calendar Extravaganza winner who never claimed their prize (shock horror!) so I've picked a new one for Day 1! They win a $25 gift certificate to the Technique Tuesday store!
*drumroll*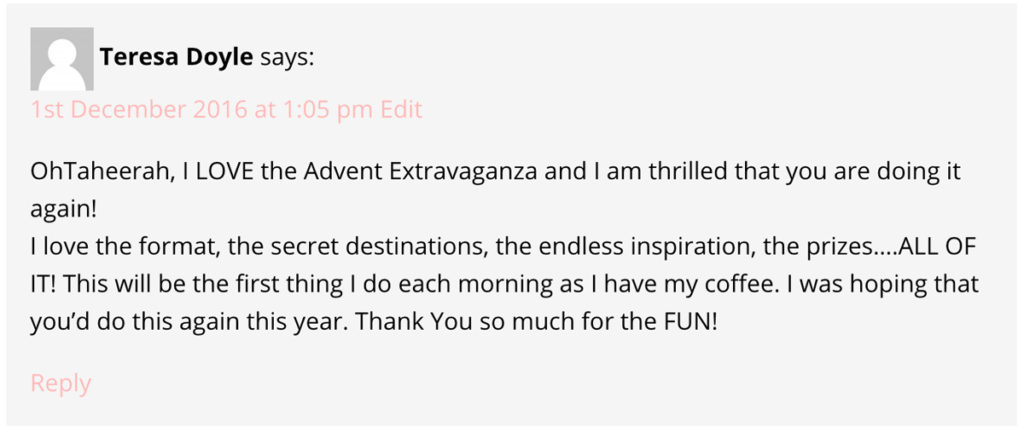 Congratulations to all the winners! Please contact me at [email protected] to claim your prizes!