Hi everyone! Happy Friday!
It's the 17th of the month which means it's time for the Calling All Sistahs Blog Hop. This Blog Hop, organised by CAS-ual Fridays Stamps, is to encourage and remind everyone to examine their breasts on a regular basis. Early detection is vital to getting a good prognosis, and I encourage everyone to get into a good routine of checking themselves.
We're not only here to give you a reminder though – we're also here to share some prettiness too! Here's my card for this month's hop: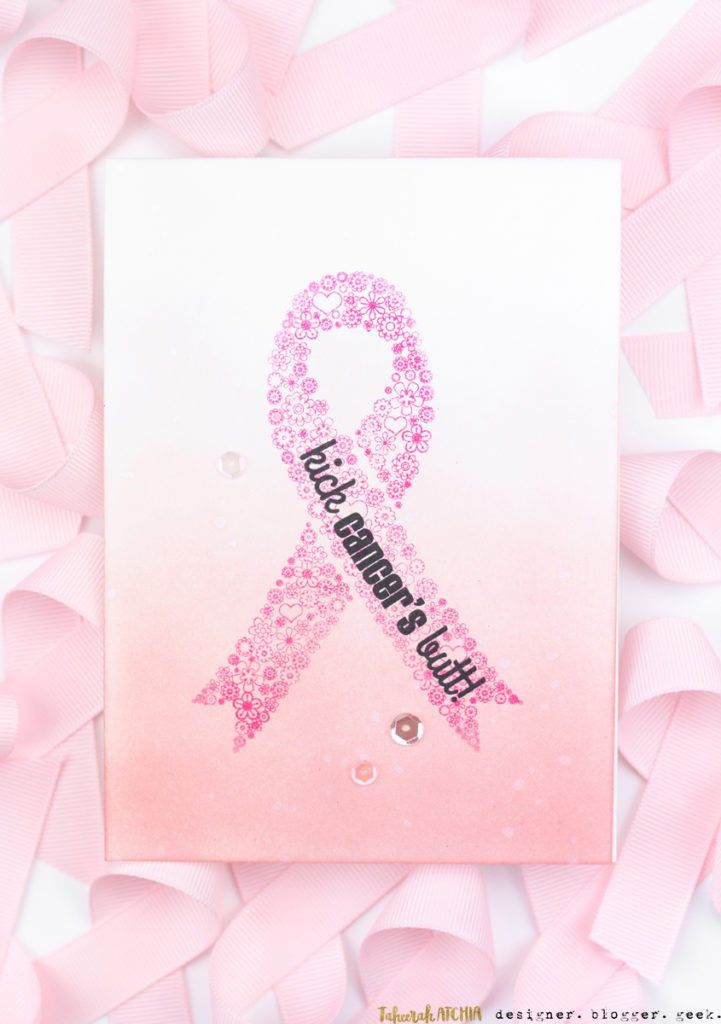 I blended some ink over my card base to create an ombre look, then stamped the ribbon from the Hope Ribbon stamp set to create the focal point.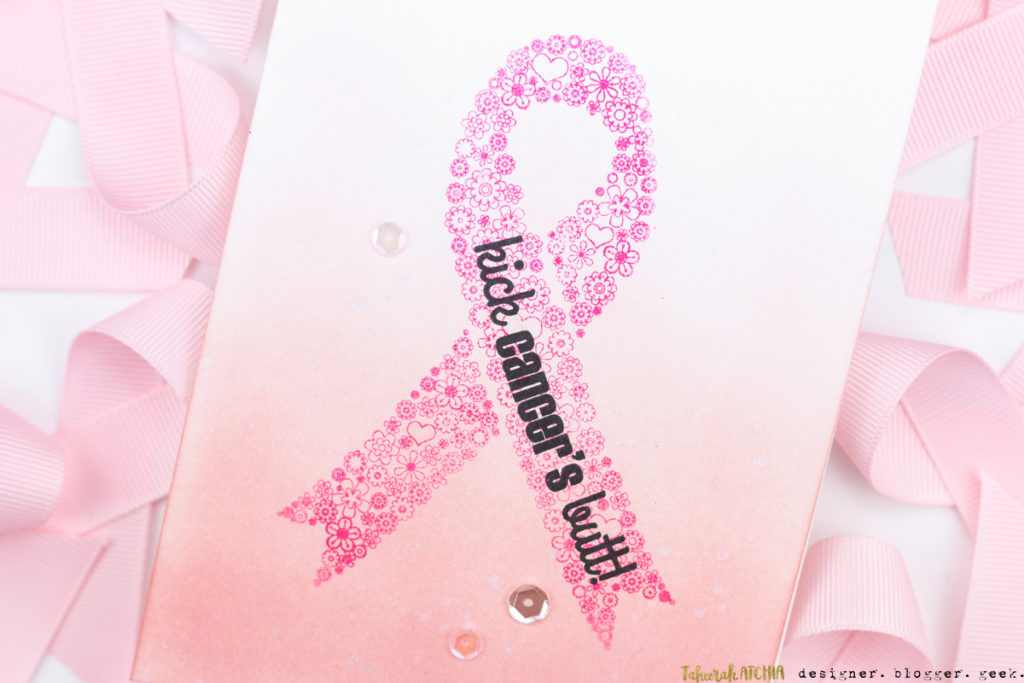 I stamped the sentiment from the Calling All Sistahs stamp set to accent the ribbon, then finished up with a couple of sequins and some splatter to jazz it up!
Make sure you check out the entire Hop line-up on the CAS-ual Fridays Stamps blog! Your next stop is Laurie McAree!
CAS-ual Fridays has a Calling All Sistahs line of products, and 50% of all profits from its sales are donated to the National Breast Cancer Foundation. Don't forget you can also use my special code TAHEERAH2017 to get 15% off your order too!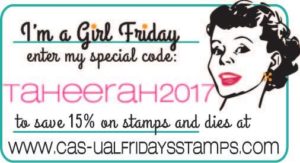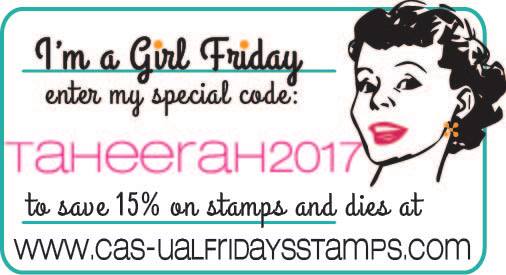 Thanks for stopping by!
Supplies