Hey everyone! Happy Wednesday!
I wanted to pop in with a quick post to let you know that I so appreciated all your kind comments you left on yesterday's post! Your excitement and enthusiasm are totally palpable, and I especially appreciate those of you who took the time to leave sweet words about my work and my writing style! *smile*
I'm also here to remind you that it's Release Day for The Perfect Reason Stamp of Approval Collection! As of now that amazing box of goodness is on sale – but hurry, it will sell out fast!
I've one more card to whet your appetite for the Collection, once again featuring the awesome Paisley Peacock set: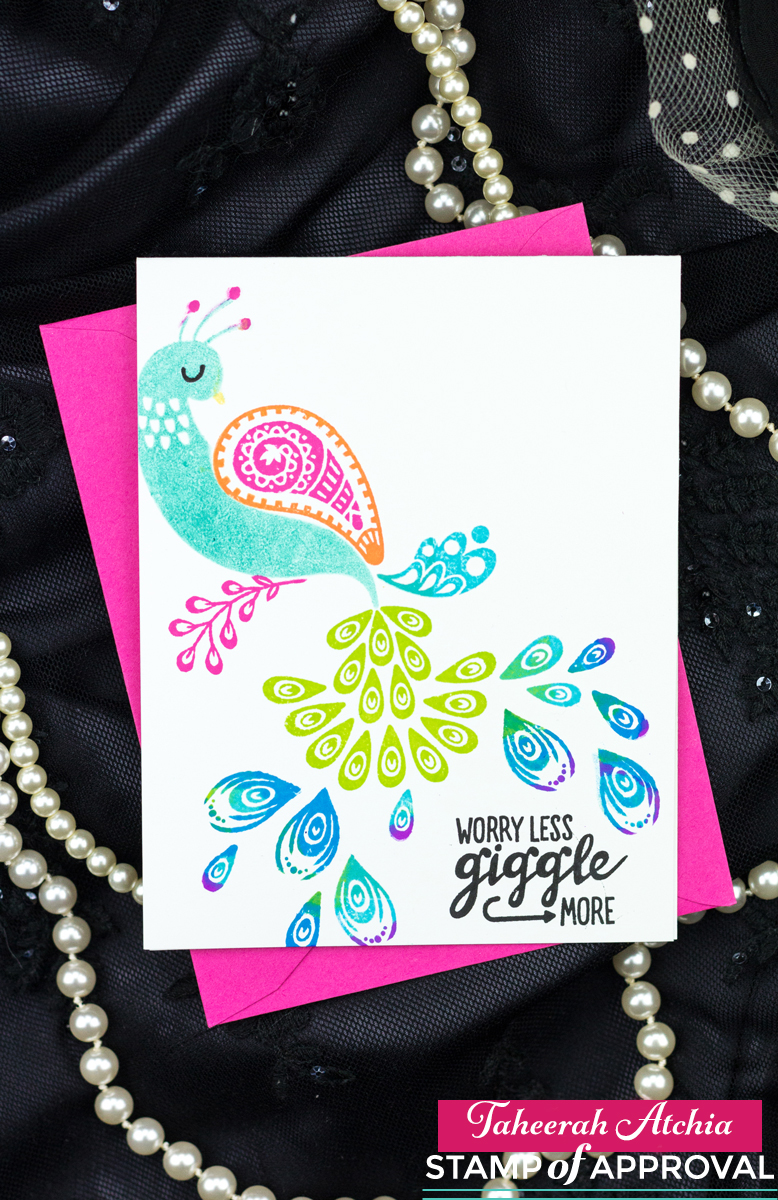 Gorgeous, right? I wanted to show you that you didn't have to go all elaborate with this set to create a stunning card – it can do all the hard work for you!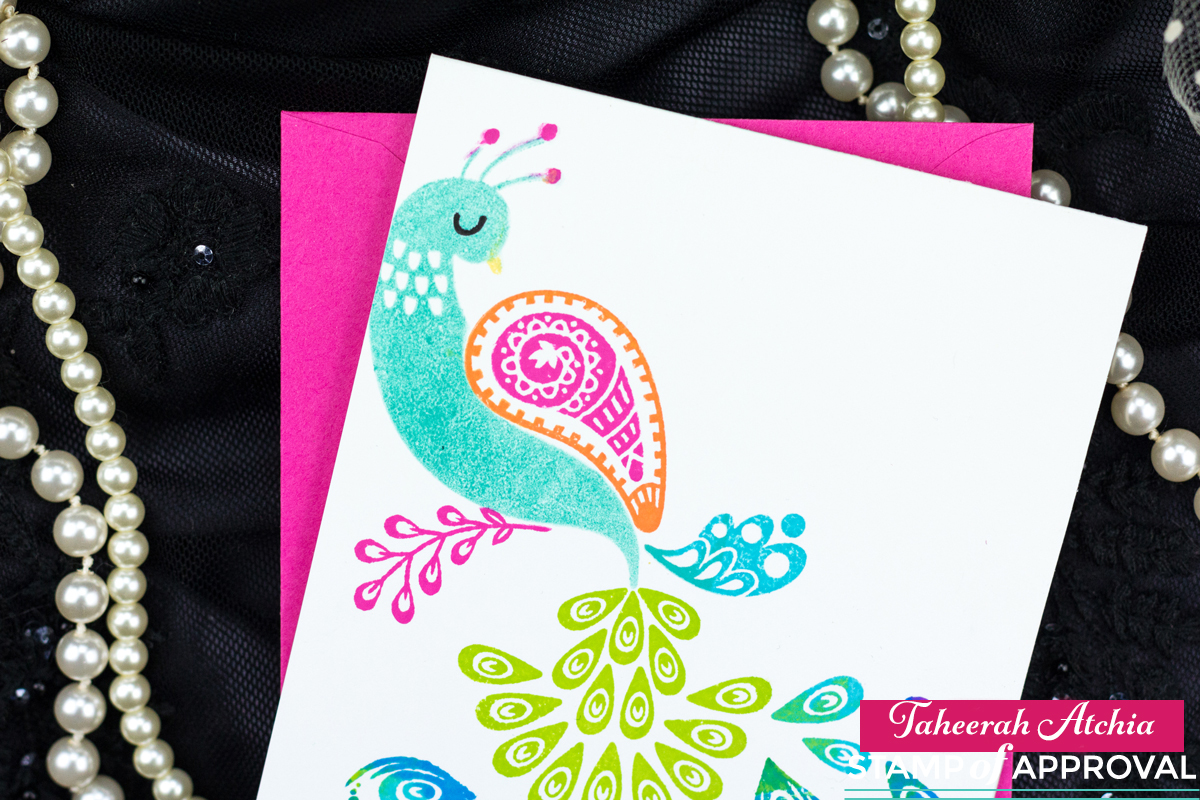 I used Catherine Pooler's inks again for all my stamping, and used a black pen to draw in the eye. The sentiment is from the Perfect Reason stamp set.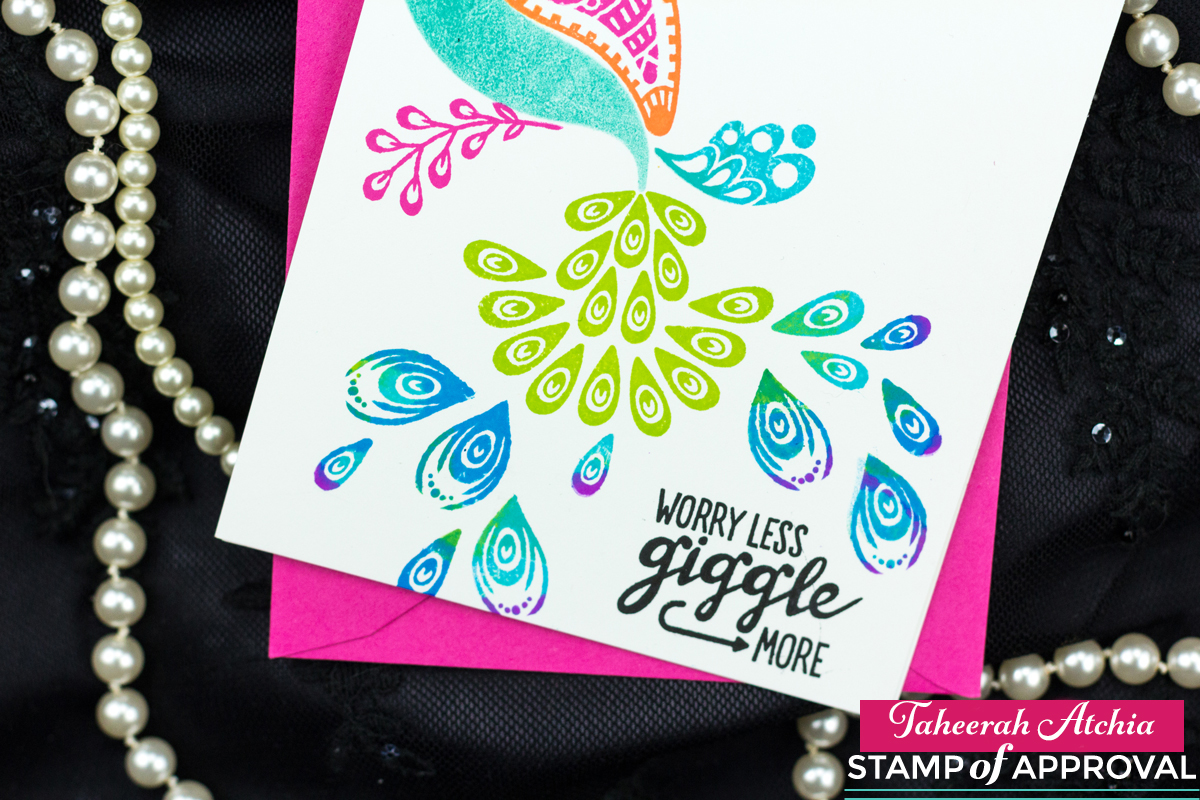 Beautiful colours, stunning pattern-making ability and a one layer beauty. Simple!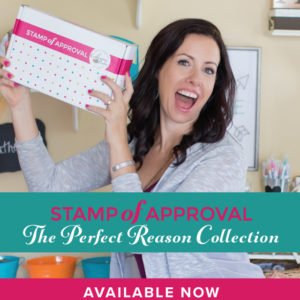 Make sure you run over to Catherine Pooler's Stamp of Approval site to grab your box right now – they *will* sell out fast!
Thanks for stopping by!
Supplies