Hi everyone! Happy Saturday! I hope you're having a lovely weekend.
Every now and then, forces move in ways you don't expect them to. And if you're lucky, they give you cause to celebrate.
Back in early December, one of my cards for Advent Calendar Extravaganza was noticed and praised by the sponsor I'd used. A breezy conversation led to a surprise offer – and it turned out to be an offer I was delighted to accept.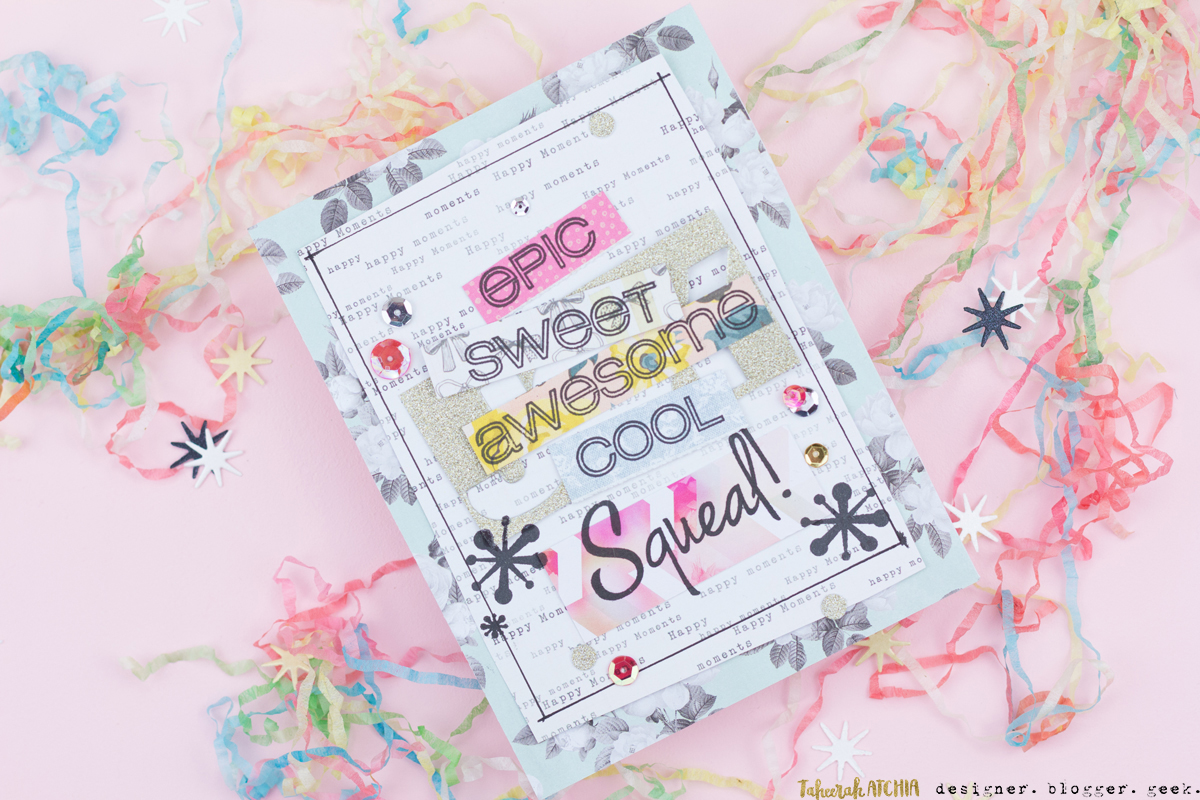 So it gives me great excitement and a giddy thrill today to announce that I am now a part of the CAS-ual Fridays Design Team!!
I could not be more thrilled at this appointment. I love Michele and her quirky, fun designs, I know and love half the girls on the team already, and I had fun creating with their products – how could I refuse?!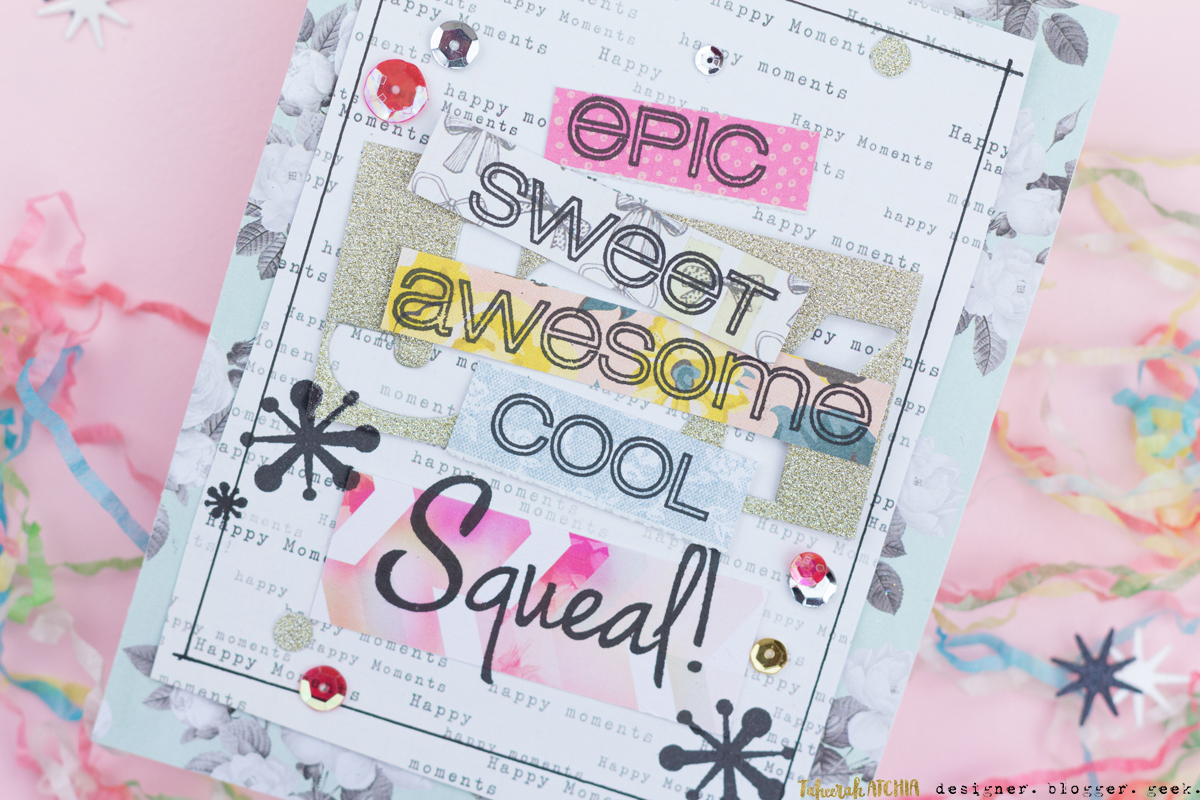 Hence this giddy excited card, which I created using an oldie-but-goodie set, Exclamations. I mixed some favourite patterned papers, added some stamping, sequins and a border, and this card came together pretty easy thanks to these fun word stamps and funky asterisks! Exactly the sentiment I wanted to convey!
I am *really* looking forward to being a part of the CAS-ual Fridays Stamps team, and I hope that my work with their designs will help play a part in bringing them success. I have seen the designs for the next release (coming in February) already, and I can't wait to get them inky! I think you will love them!
I hope you'll give this wonderful company your attention and your custom. And I have a little incentive for you to do just that – my own exclusive 15% discount code, for you to use throughout my term, on any items in the CAS-ual Fridays store! No minimum order, no catch – just go load up your cart and have fun!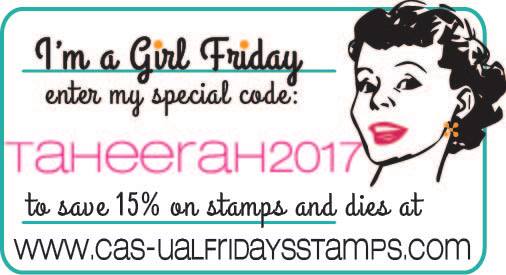 Simply use the code TAHEERAH2017 when placing your order and you're good to go!
I hope you're as giddy as I am for this exciting news. It's a wonderful way to start the year, and I'm hopeful this is a sign of more exciting things to come too!
I would love if you would head over to the CAS-ual Fridays blog for the announcement and leave some love there to let Michele know she made the right decision in inviting me, lol!
Thanks so much for stopping by!
Supplies