Hi everyone! Happy New Year's Eve!
I know we see a lot of 'favourite/most popular cards' posts around this time of year. This year I've decided instead to focus on some crafting accomplishments of mine instead. For one, I create a lot of cards and narrowing it down to just a few is stupidly difficult (and it feels unfair to all the other cards too! *wink*). For another, whilst I create a lot, there have been some notable accomplishments for me this year, so I've chosen to focus on these. But don't worry – there will be a few favourites that get featured along the way as I count this list down!
So, without further ado, and in no particular order, my selected accomplishments are… 
Guest Designing
I was privileged to have Guest Designer opportunities for several companies in the industry this year (in fact, at least once every month I was guest designing for someone!). Some of these were for favourite companies I have worked with in the past, and others were of the pinch-me-I'm-dreaming variety, such as this opportunity with Hero Arts…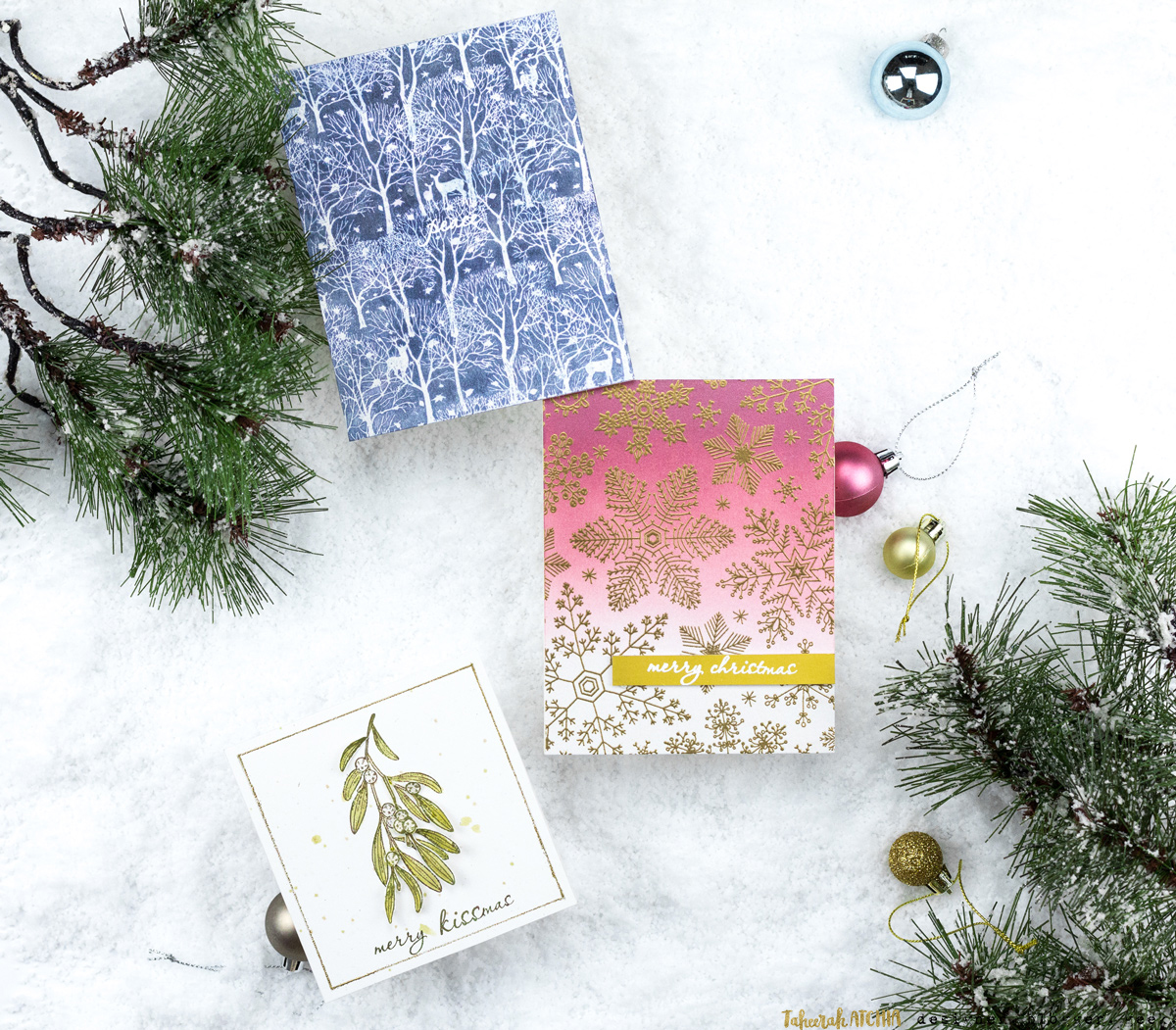 A Brand New Website
I had been aching for a change and a complete revamp/rebrand of my site for some time. After dreaming of this for at least a couple of years, I finally decided to turn it into something tangible, and enlisted the brilliant Roundhouse Designs to turn my vision into a reality. I can tell you I wasn't the easiest person to work with (despite working in IT building software for clients, I still found myself being every bit as challenging when it was my turn to -be- the client!). Nevertheless, Roundhouse knuckled down and were very patient with me, and I'm sure you'll agree they did an amazing job…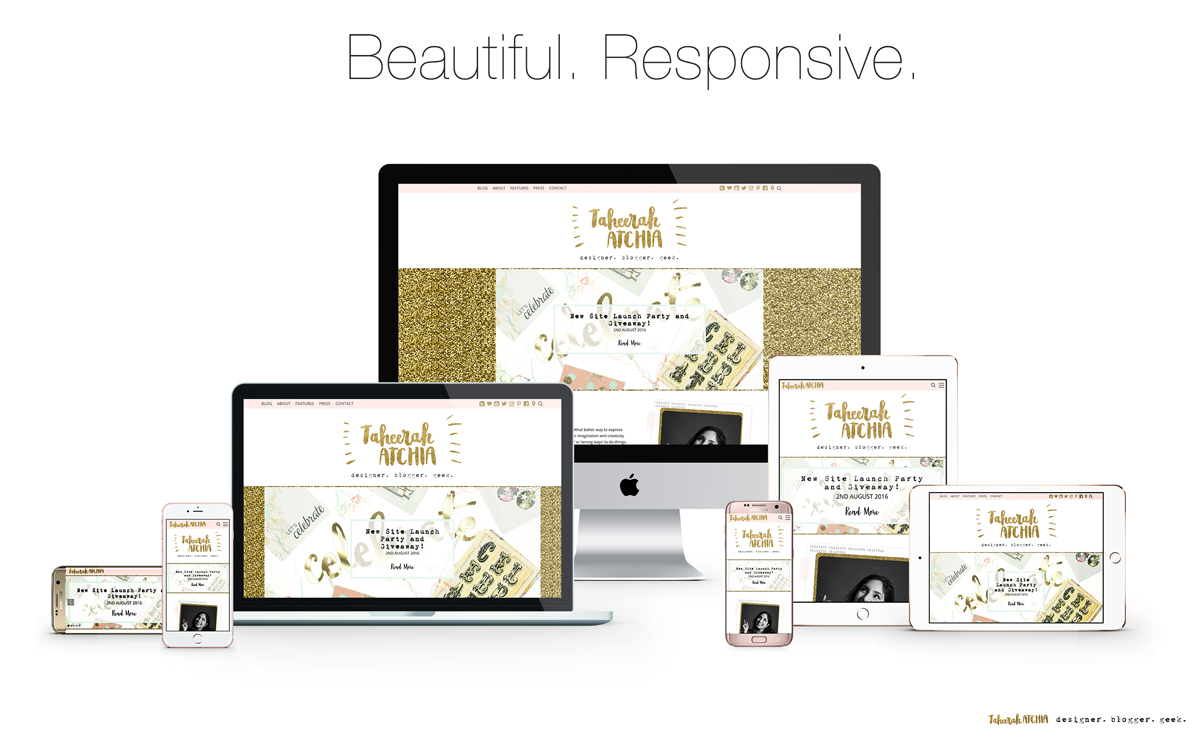 Caring Hearts Card Drive
After personal reasons got in the way last year, 2016 finally saw me volunteer for the Caring Hearts Card Drive. Expecting a couple of hundred cards to arrive on my doorstep at best, I was overwhelmed with the 2055 cards that passed through my hands, on their way to their homes with wonderful people in care homes. I did almost all of this at the same time as I was preparing/in the midst of Advent Calendar Extravaganza, and though it was very challenging, I am very proud of the small part I played in this operation – not to mention delivering the vast majority of cards to homes myself, and doing all of this without any extra pairs of hands!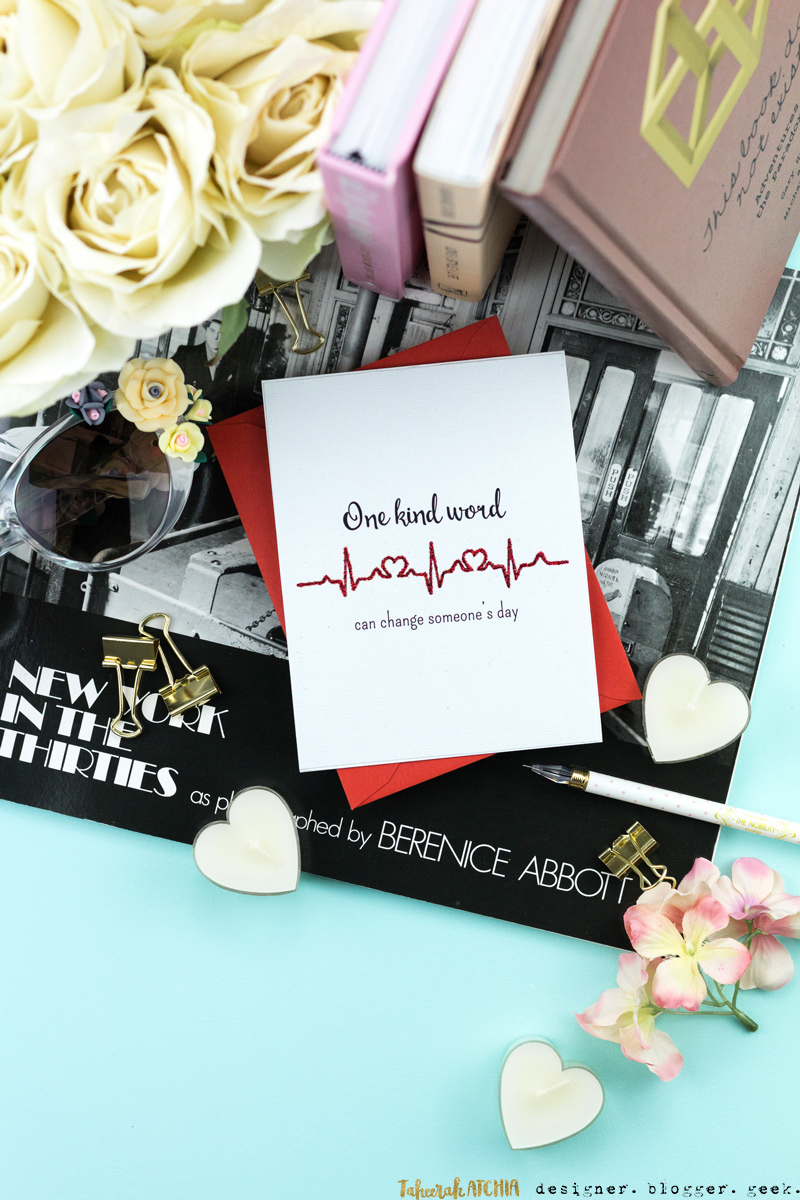 Advent Calendar Extravaganza
The 'hop with a twist' entered its second year – and with that came a number of changes. I hand-picked every single guest (including several new guests and huge favourites of mine), worked hard to secure some of the very best companies in the industry as sponsors, somehow convinced myself that 100 guests was the way to go when 60+ had been a challenge in itself in year 1 (but I am *so* glad I followed through with my crazy plans), overhauled the door graphic so it looked so much prettier and the interactive elements were so much more fun (which also involved a lot of technical stuff behind the scenes!), managed to film a video for Day 25, and generally I worked my ass off, turning out card after card after card for my own posts, often with multiple projects per day, and telling myself that 'no duds' were allowed and kept pushing myself to 'one-up' myself with every post (see, I told you I was nuts) – and even squeezing in a Guest Design post in all that time too! From what you've all been saying in your comments, all that hard work and vision paid off, and this year's event has indeed been the huge success I imagined!
You still have until the end of the day today to enter to win prizes – and I'll be announcing winners from tomorrow!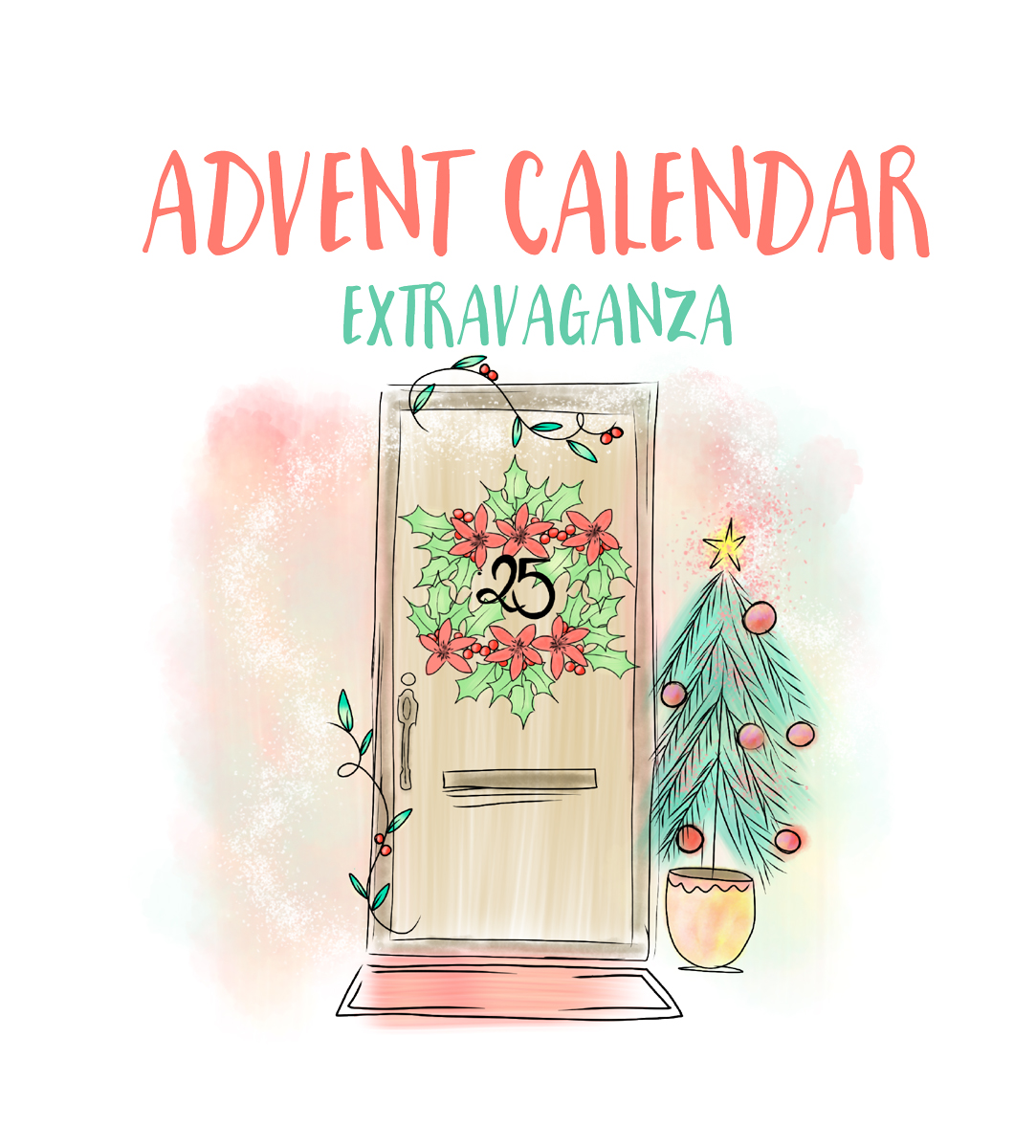 Learned Some New Techniques
In between all of these other things I was doing, I really had a couple of techniques I wanted to learn this year. I wanted to get better at hand lettering, and I wanted to colour with coloured pencils (I'm sure there were others, but these are the two that are foremost in my mind). And there were some more 'techy' things I wanted to learn too, to do with designing.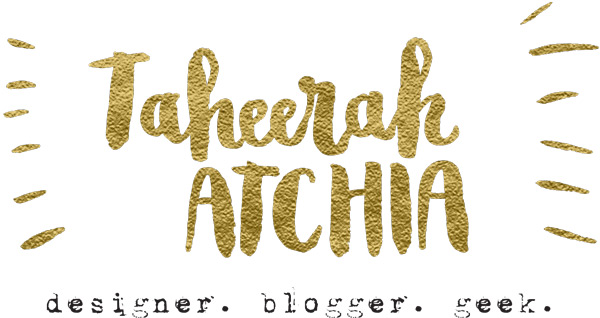 Although I've still a *long* way to go with the hand lettering in particular, I was really pleased with the hand lettering that ended up being the logo for my website – and the learning about digitising it and so on to turn it into a usable graphic for a logo.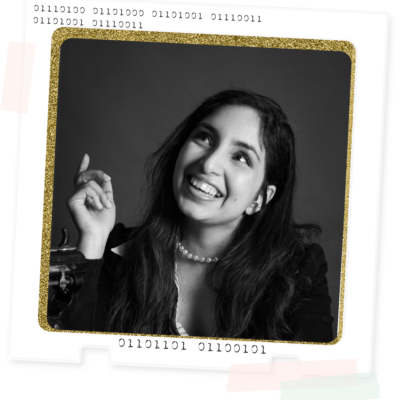 I also designed a couple of the other elements on my site (the photo slide frame that houses my picture was designed from scratch, and involved learning a lot of new things in Illustrator on the fly – and it even acts as a real frame too, so I can change out the picture and it automatically loads into the frame!)
The results with colouring with coloured pencils hopefully speak for themselves. I'm still learning, but I'm pleased at how 'naturally' the process has come to me.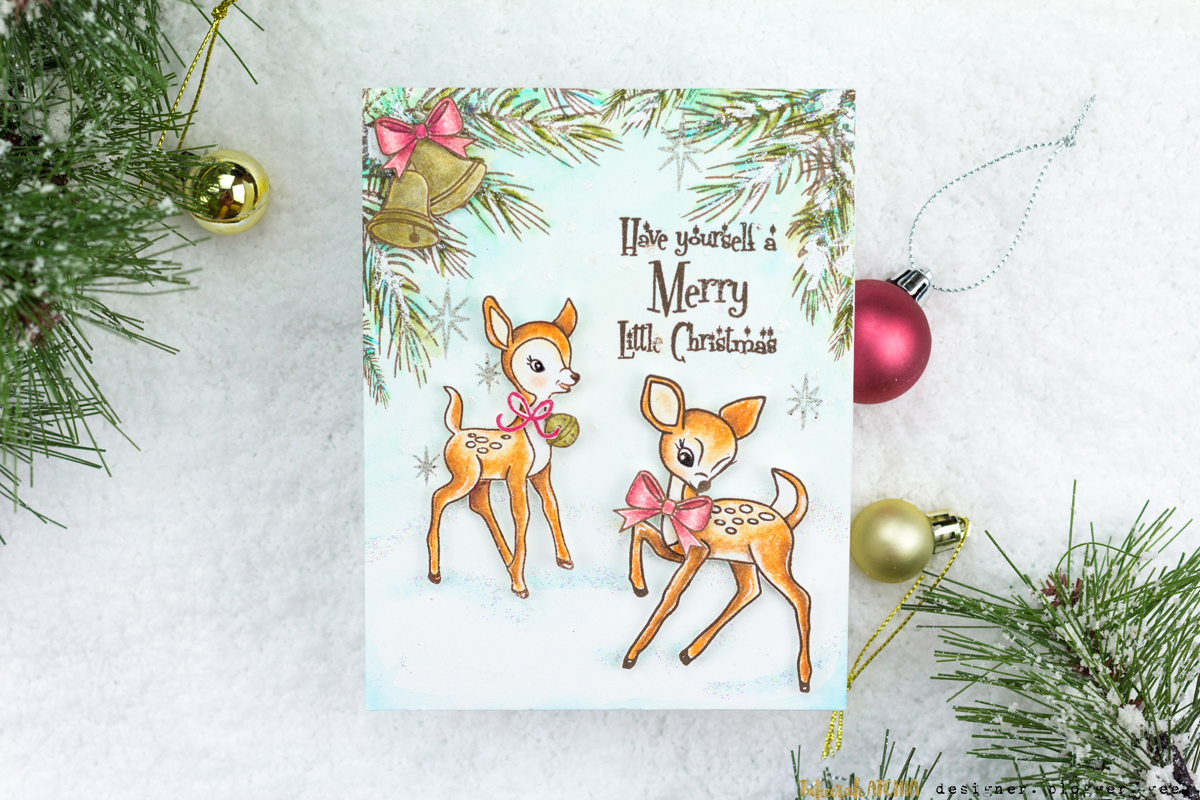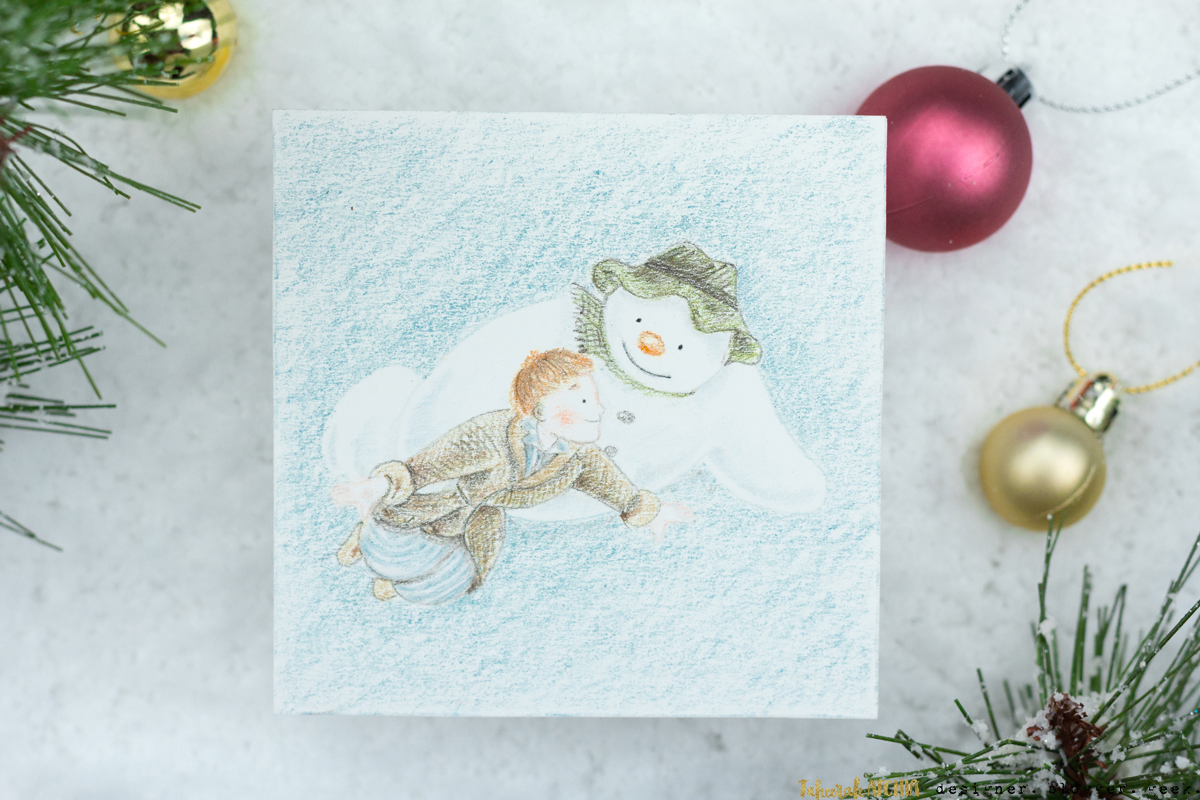 Took On Additional Responsibilities at Winnie & Walter
Shay wanted a hand with bringing some new content to the Winnie & Walter blog, and I leapt at the chance. In addition to the already-popular The Gossip Column, I introduced a new monthly segment called Centre Stage, and also coordinated the day-long celebrations for World Card Making Day, including organising the guests for the Hop, and hosting some of the challenges myself. I have more ideas to come too, so stay tuned for those in the coming year!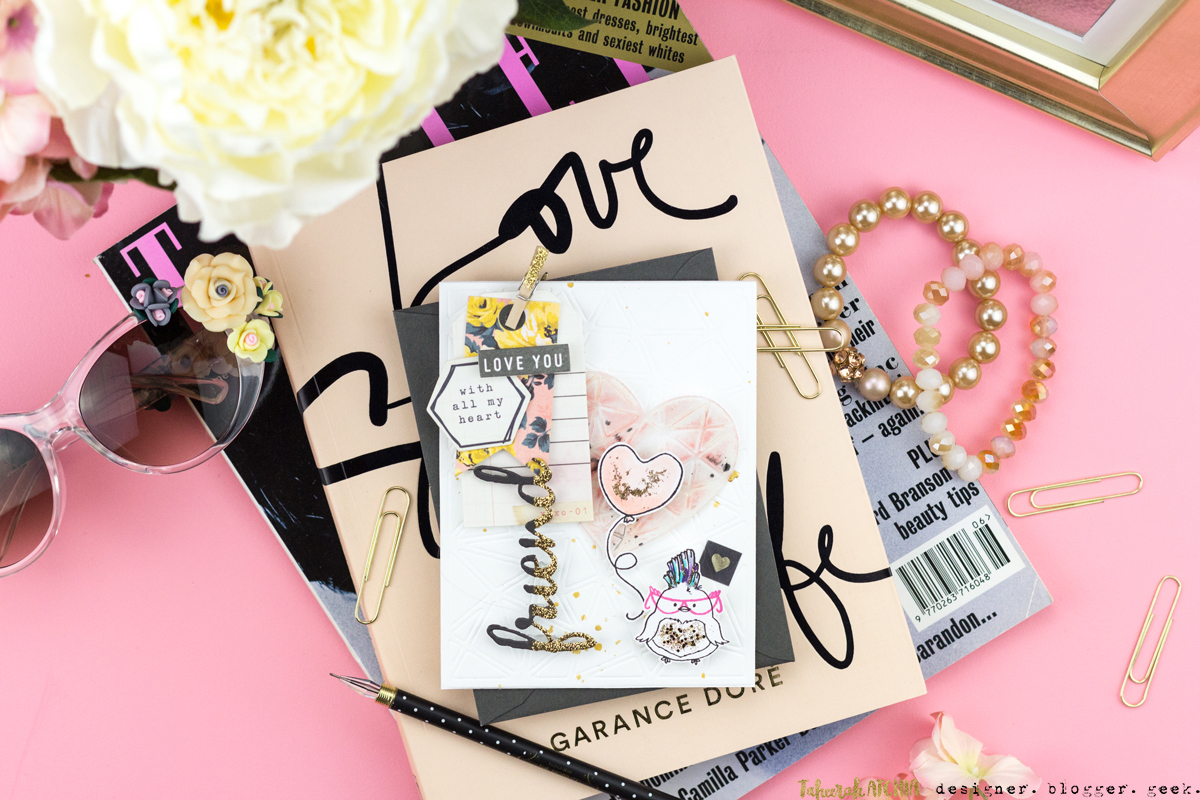 Reached 1000 Instagram Followers
I've always found Instagram to be a challenge, and decided this year to put in a concerted effort to improve my feed. I posted more often (even when I found it to be a pain to get into the habit), I prettied up my feed big time (by studying my favourites, learning some things in courses, and a few other things) and put more time into engagement, with giveaways, making new Instagram friends, and taking more time to engage with my followers. That, plus a couple of pushes from some crafty friends, helped me reach my first milestone of 1000 followers just yesterday!! Now onto the next 1000!!

Overhauled My Photography
Almost certainly a large reason for the previous accomplishment was the complete overhaul of my photography. I was unhappy with my photography for a long time – sure, the images were distinctive, and they were lit okay and so on, but they didn't feel like *me* – and they certainly didn't feel befitting of a brand new site, and would never cut the mustard when it came to Instagram. I studied *hard* to learn about what I wanted to recreate, invested in equipment and props and practiced practiced *practiced* until I could create the look that I wanted. Although there are a lot of flat-lays out there, I truly believe the time and effort I've invested have resulted in a look that is unique to me, that varies with the project/occasion/theme, and is bright, inviting and interesting. I am really proud of that.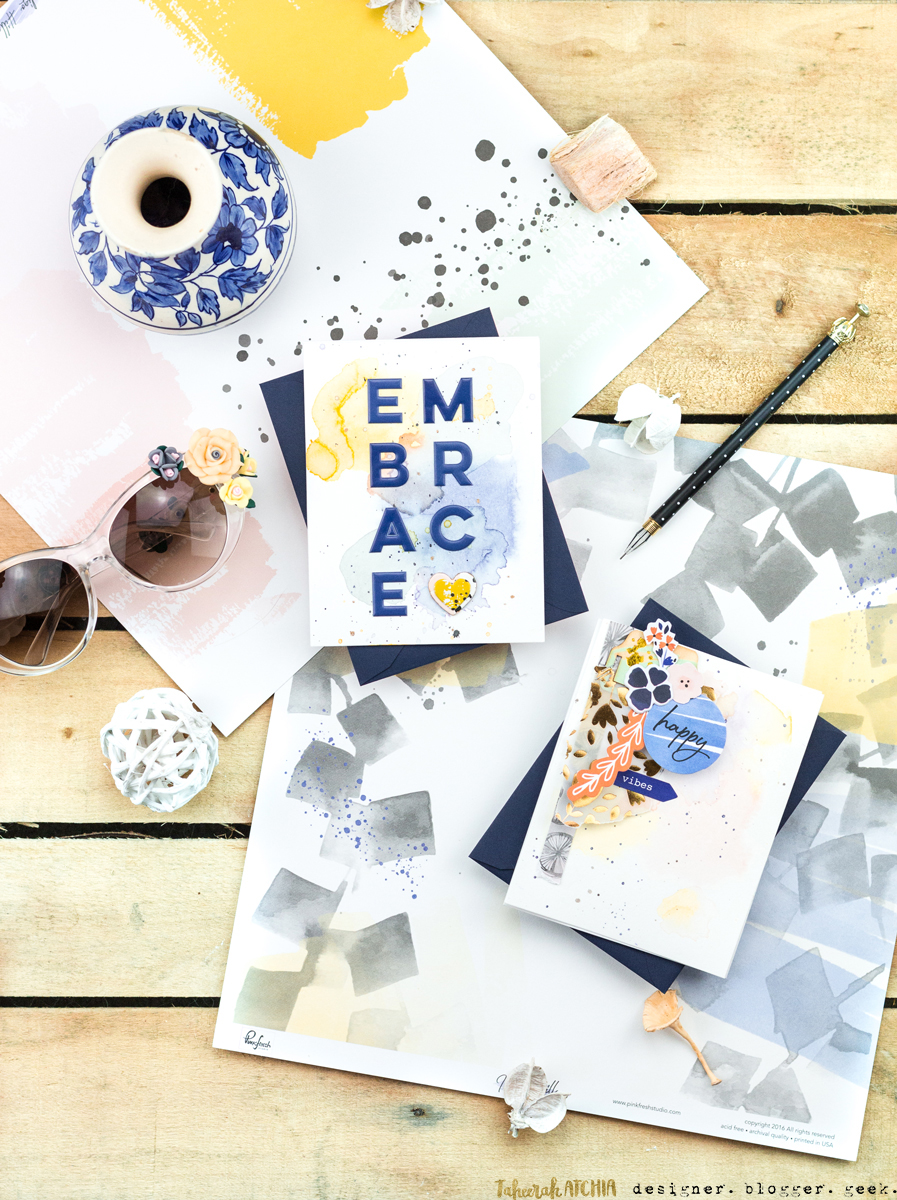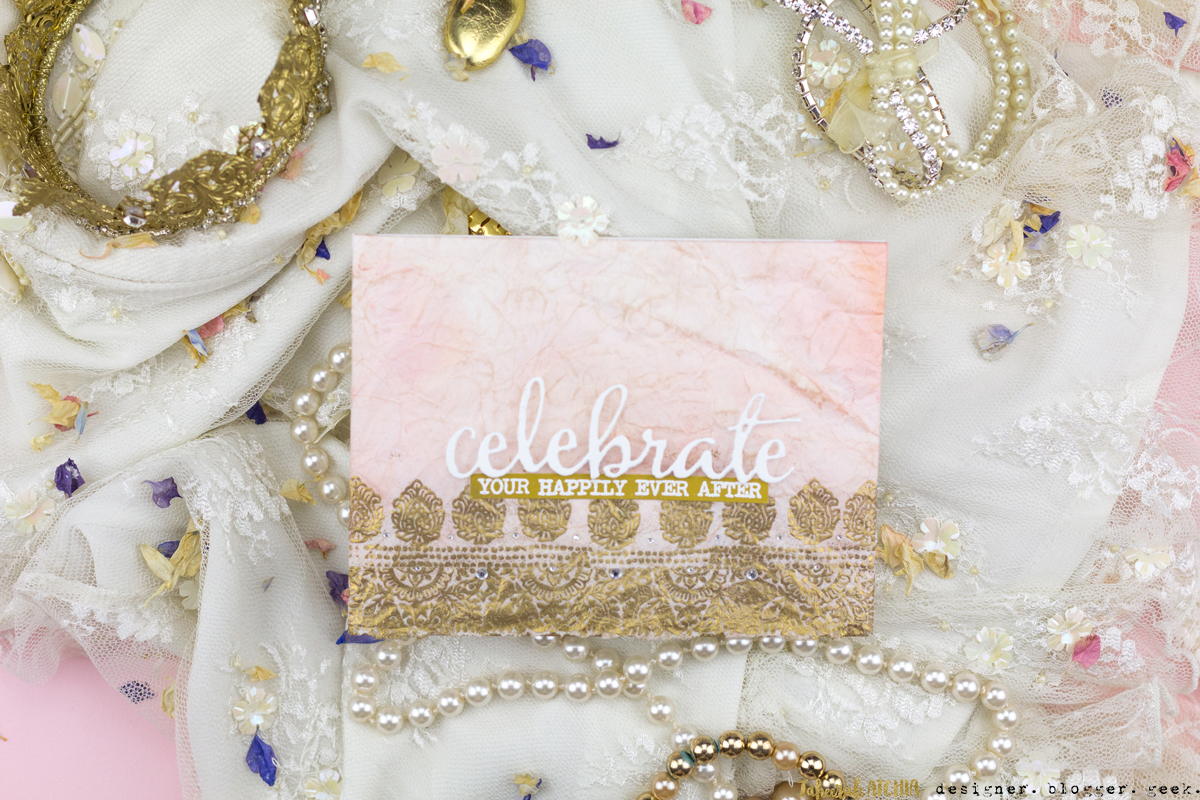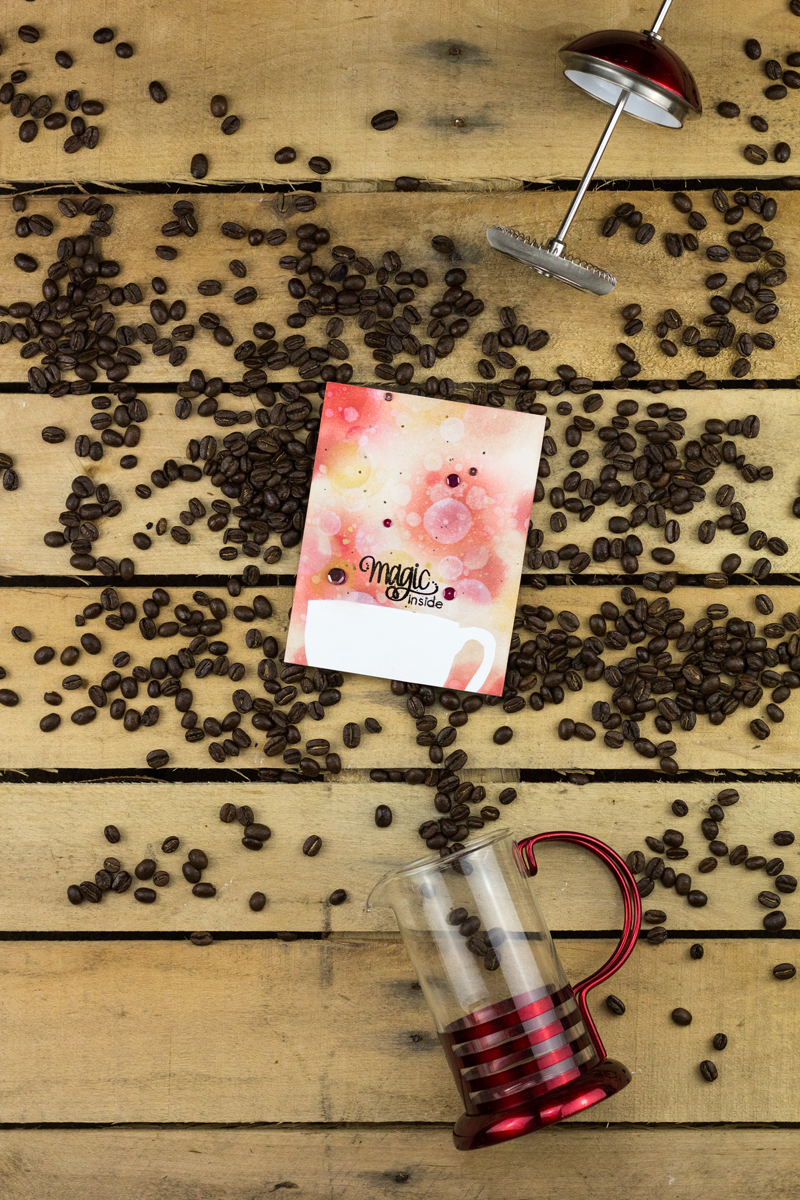 Embraced New Opportunities
Some of which I can talk about now, some of which you'll have to wait for *wink*, but this year I've embraced a lot of new and exciting opportunities, some of which have stretched me, and some of which I wasn't even sure I had it in me to do. Next year is gonna be a really exciting one, that's for sure!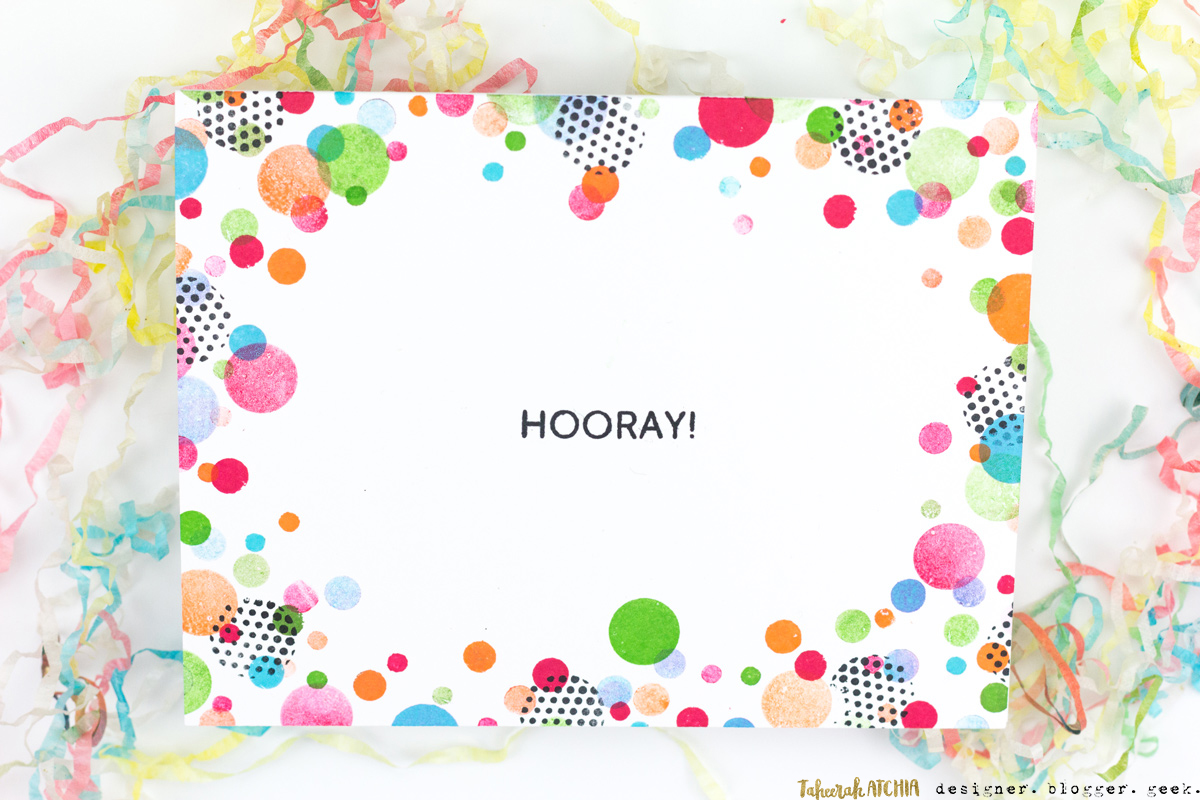 Created Some Damn Amazing Cards
And so we come full circle, to the reason you guys actually visit me each day. Whilst I always work hard to put every bit of my soul into what I create, and I don't stop until I'm happy with the results, I really do feel I have 'upped my game' significantly in 2016. Whether it was a different style, a different medium, a new technique, a crazy vision that made it into reality, or some 'signature styling', I feel I've really grown as a designer this year, and sometimes I've even surprised myself with the results and what I've achieved. And though I started this post saying I couldn't narrow it down to just a few favourites, I have shown a few of them already in this post, and I want to highlight a few more that I do feel was some of my best work yet…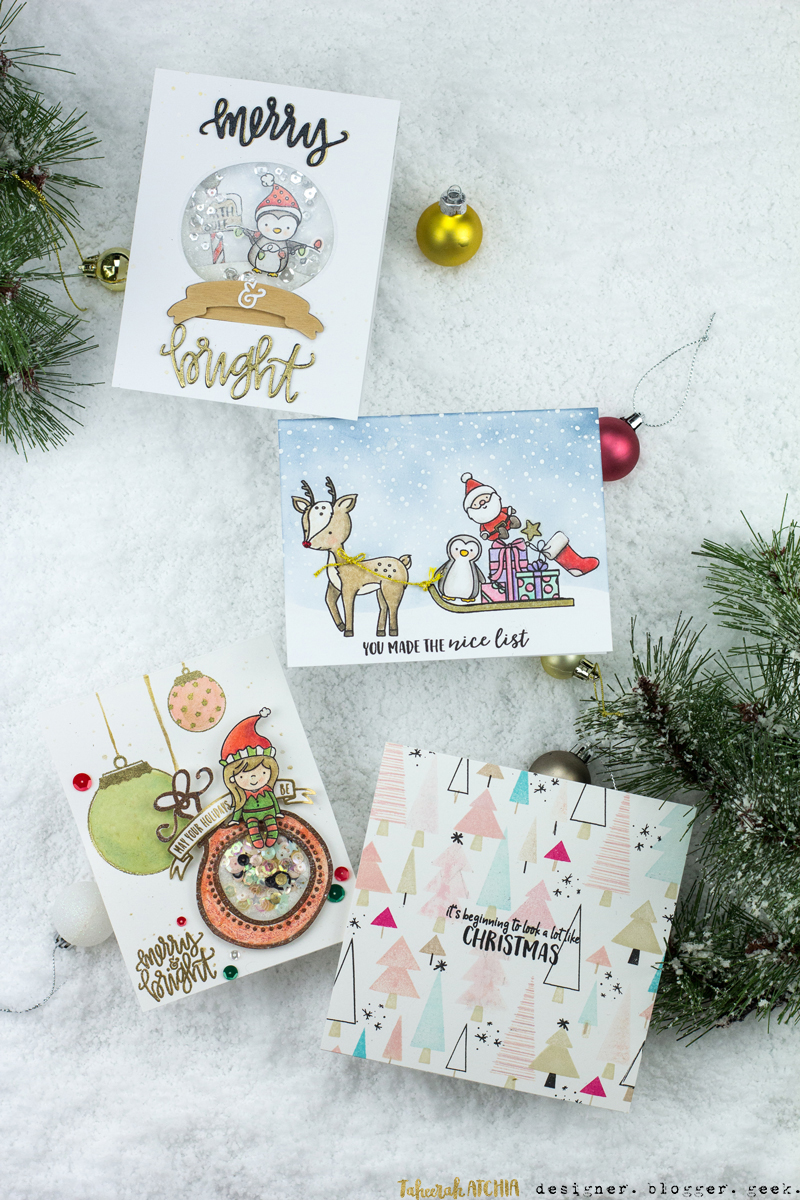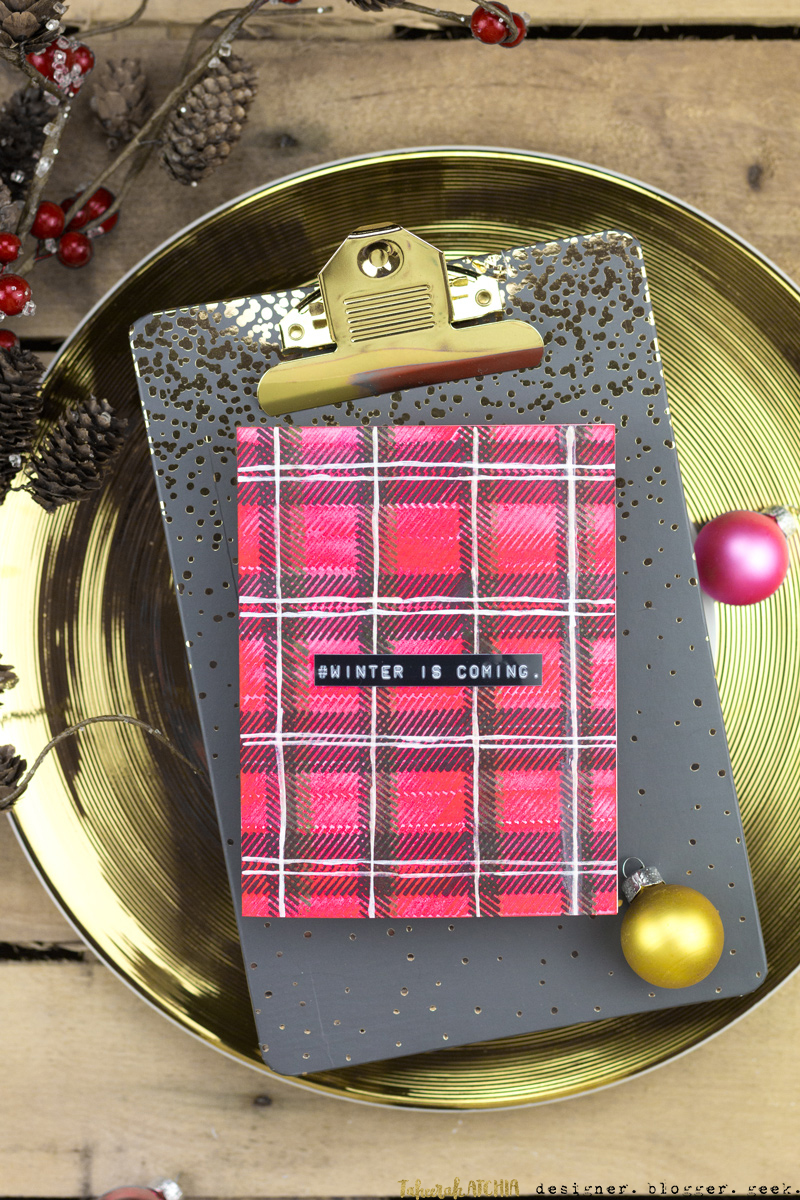 And that as they say, is that! 2016 is drawing to a close, and though in some ways it really has been a godawful year, I have made sure to focus and reflect on the positives and the glimmers of light that have shone and forged a crack in the darkness. I truly wish you and yours all the best for an amazing 2017. This *IS* my year (even if just literally – 2017 is the Year of The Cockerel and I am one *smile* ) – and I hope you'll be back with me regularly in the next year to see what really exciting things I have in store.
Love,