Hey everyone, Happy Tuesday!
I hope you're still enjoying your festive period! I'm intending to make the most of the quiet time of year today and do as close to nothing as possible! *wink*
As I mentioned yesterday, I still had one or two Christmas cards left in me after Advent Calendar Extravaganza. Yesterday's card was very nostalgic and cute and recalled the magic of the season – and in complete contrast, today's card has a religious focus instead. Whilst I am not a Christian I still very much love the Christmas Story, and Christmas carols, and all the traditions that come with that. I enjoyed performing in the Nativity play when I was in infant school, and have always loved performing carols and so on. So this card is still an important one to 'get right' for me.
I had fallen completely head over heels for a certain die I'd seen released this year, and just knew I had to have it so I could create this…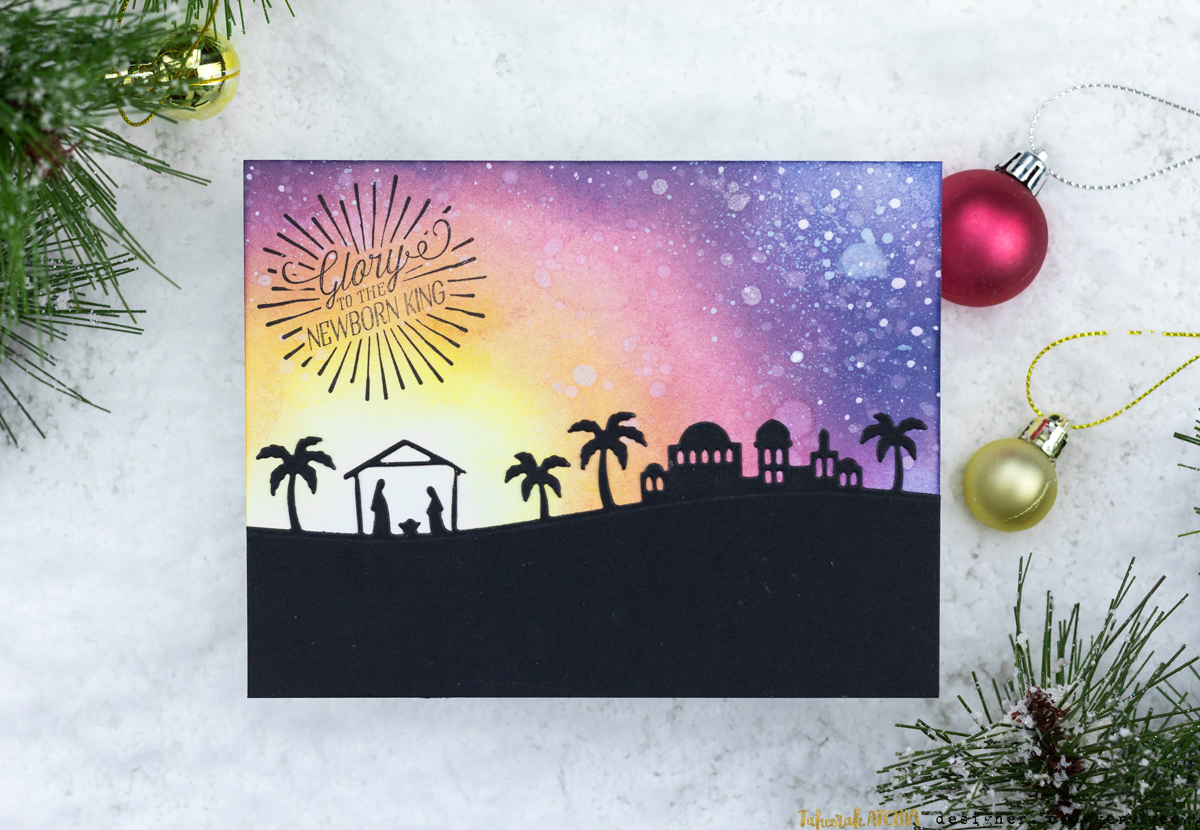 This turned out pretty much exactly the way I envisaged it, so I couldn't be happier!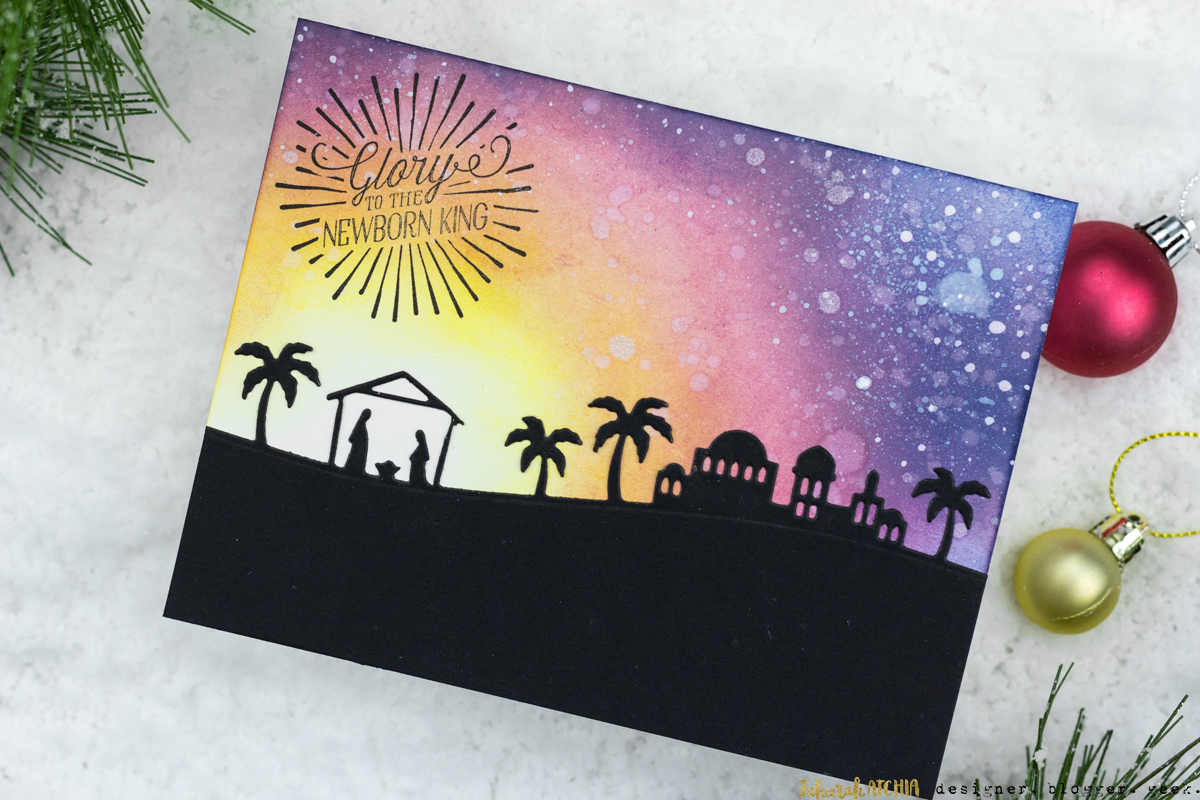 I started by die cutting the Nativity silhouette from black cardstock. This is the NativityScape die from SugarPea Designs and it is the most detailed and intricate die of its kind! It is just perfect for creating stunning cards with relative ease!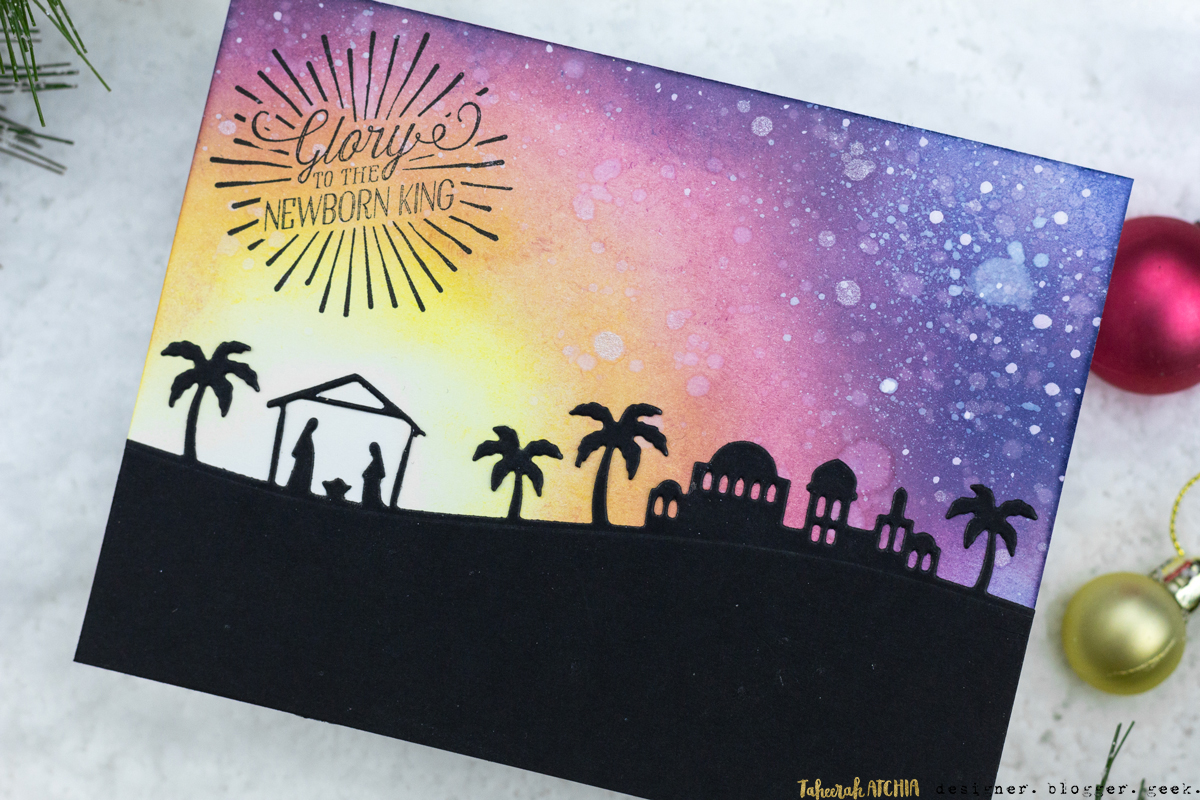 I placed the die cut onto a white card panel to work out my placement, then blended a Distress Ink sky over the panel until it looked the way I wanted, being sure to leave some of that white cardstock exposed for where the stable would be. You can check out which inks I used in the Supplies list below! Once the sky was blended I flicked some water droplets onto it and dabbed away the reactivated ink with a tissue. I then splattered on some Iridescent Silver Glimmer Mist, Mister Huey's Calico White mist, and Distress Paint in Picket Fence for the starry sky! This looks absolutely stunning in real life!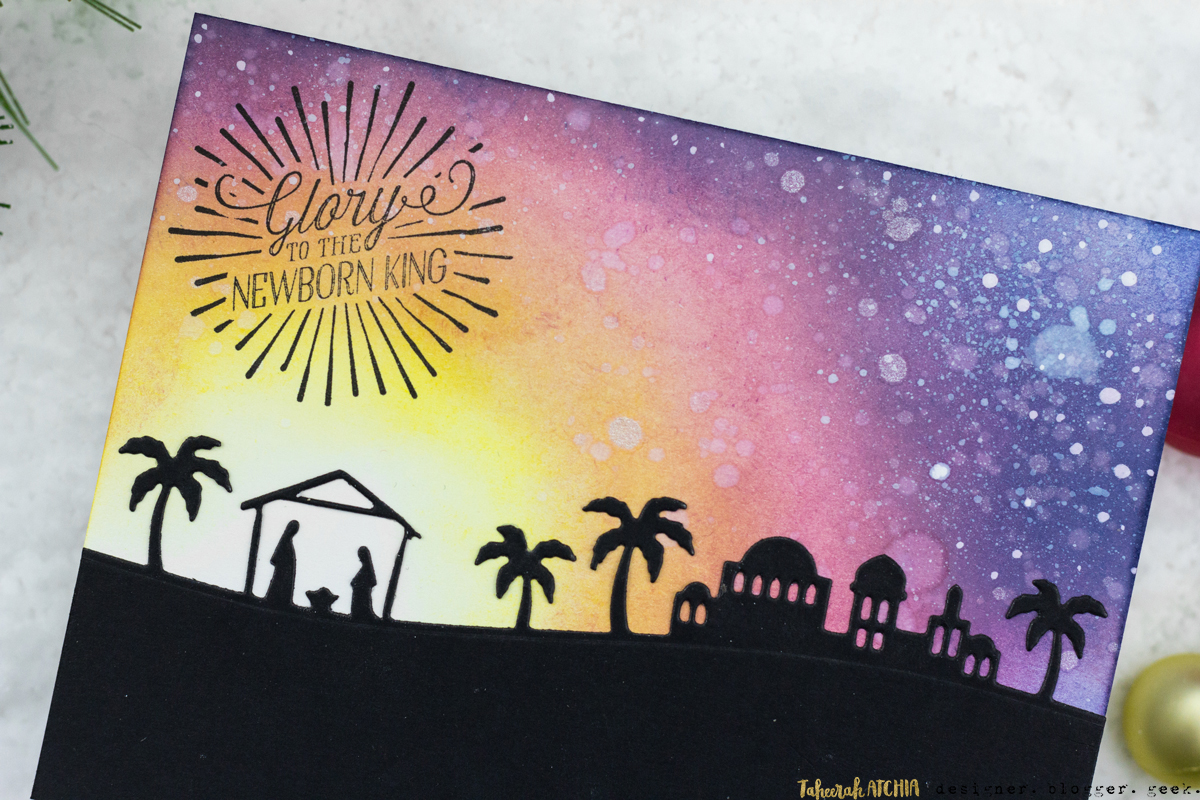 Once my sky was properly dry, I adhered my silhouette onto my panel. I felt this sentiment (from the Lil' Inker Designs All The Christmas You'll Ever Need set) was perfect for my scene, so I stamped it using Versafine ink, and I was all done!
Advent Calendar Extravaganza – There's Still Time!
While I'm here, I just wanted to remind you that you still have until 23:59EST on 31st December 2016 to enter to win all the prizes for Advent Calendar Extravaganza! Don't forget to click on the numbered doors to reveal the surprise, and click on *all* of the images in the interactive door image to visit the secret special guests! The links to all the Advent posts can be found in Day 25's post here. Have fun and good luck!
I'll be back tomorrow with one final Christmas card. Thanks for stopping by!
Supplies