Hi everyone, happy Wednesday!
Christmas is without a doubt my favourite holiday to create cards for. For some reason it feels like my creativity is let off its leash even more so that usual. I completely mix it up in terms of styles, and it feels a bit like anything goes – colours, techniques, traditional, modern, funky, vintage, cute, religious… it's just so much fun and brings me so much joy.
Working with products from my favourite companies is also something I love doing even more so at Christmas. I love bringing out some of my seasoned favourites, sometimes pairing them with newer goodies, and other times letting them shine on their own. They're like old friends I get to welcome only once a year, and spending time with them is as easy as slipping on a favourite pair of mittens.
Today's cards are a perfect marriage of one of my favourite companies – Hero Arts, who very kindly and generously offered me an opportunity to Guest Design for them this month (they probably heard my screams of excitement all the way from there… ) – with some brand new goodies, and some favourite techniques to boot. The result is a trio of beauties that showcase Hero's products perfectly…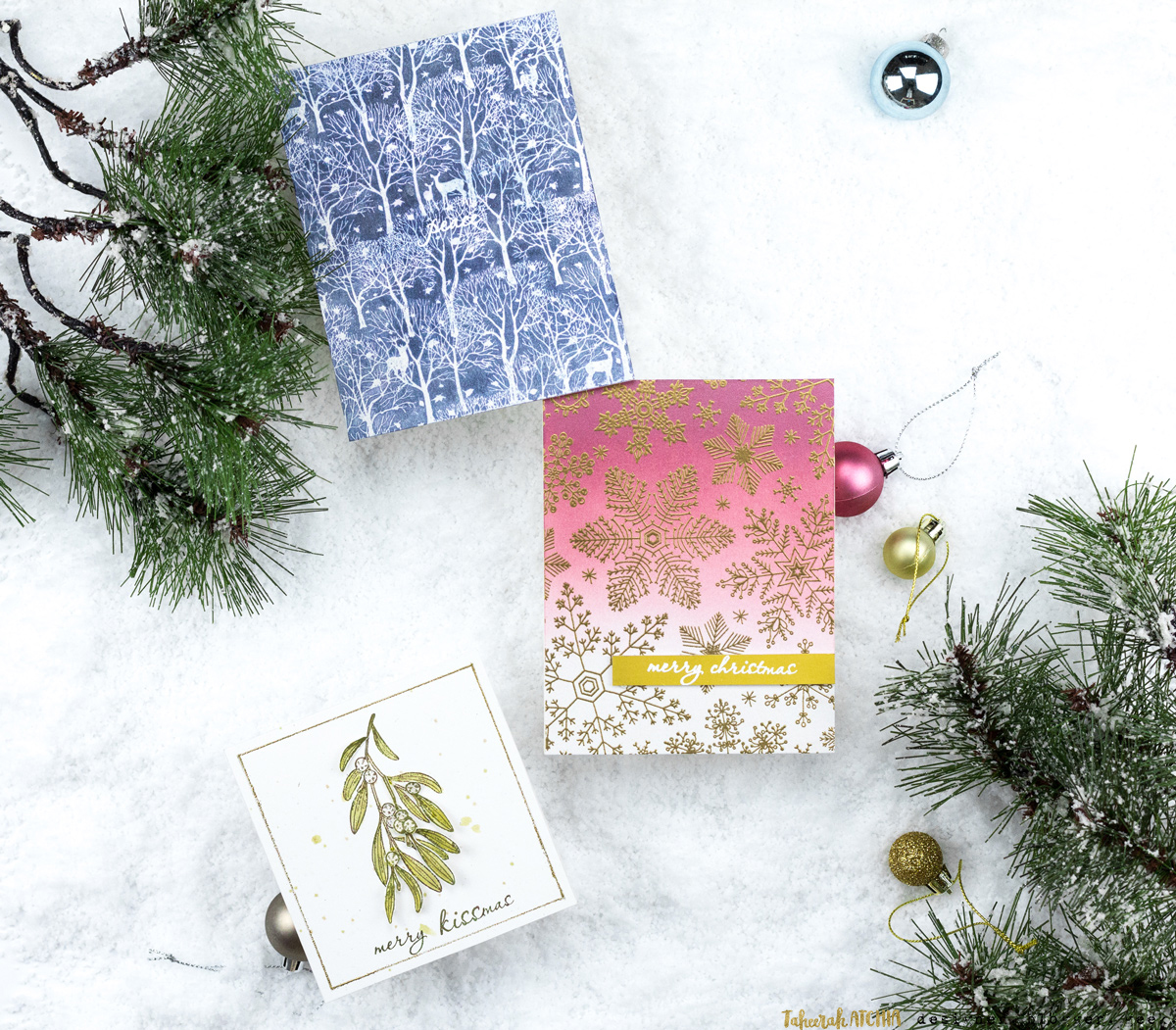 This is just one shot of these cards – you can find many more images, close-ups and a description of how I made them over at the Hero Arts blog (squeal!), where I'm guesting today! This is a dream come true for me, so I'd truly appreciate you hopping over there and taking a look! See you there!