Hi everyone, happy Monday!
Now that we're seeing off Summer (*sniff!*) and rushing towards the end of the year, you can't help but notice that 'PSL' (Pumpkin Spice Latte) Season is everywhere you look! Whether you're a coffee drinker or not (I'm not) it's almost unavoidable to hear the chatter about whether you love them or not! There certainly seems to be a collection of people who love pumpkin spice all round, and if that's the type of person you are this card is just for you: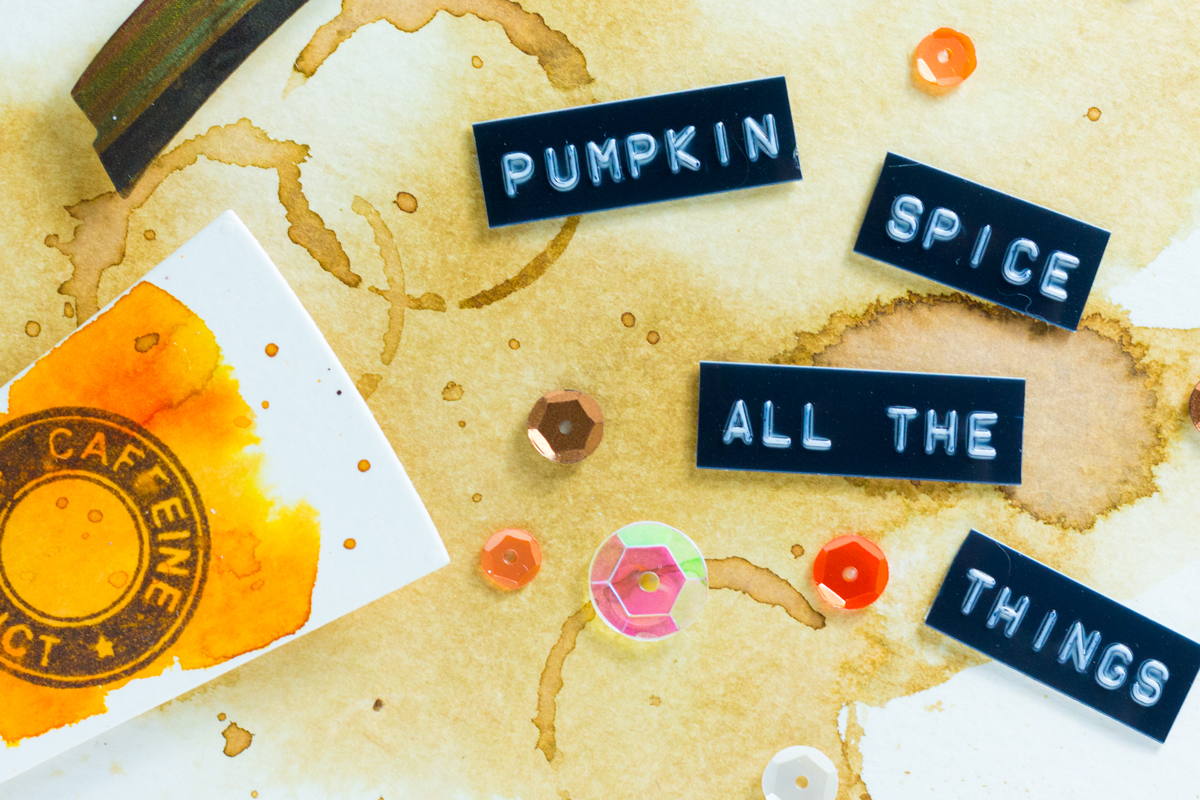 This is just a close-up of the card – you can find the full images and description over at the Sugar Pea Designs blog where I'm guesting this month! I'd really appreciate you hopping over there and taking a look! See you there!