Hey everyone, happy Monday! I'm on the Neat & Tangled blog today sharing a super-awesome card with a fun light-up feature, so I thought I'd share it here too!
The N&T DT have been sharing some fun ideas lately using Chibitronics products, and I couldn't wait to get in on the act! For those of you who aren't familiar with them, Chibitronics are a great company who produce easy-to-use circuits kits that allow you to add a fun light-up element to your cards! It might sound a little technical, but honestly there's nothing to it!
I really wanted to create something with a space feel where the stars could light up! And I really wanted the stars to twinkle too. So in addition to the Chibitronics Chibi Lights LED Circuit Starter Kit I also invested in the Circuit Stickers Effects Pack to create a truly awesome card!
Here's what I came up with: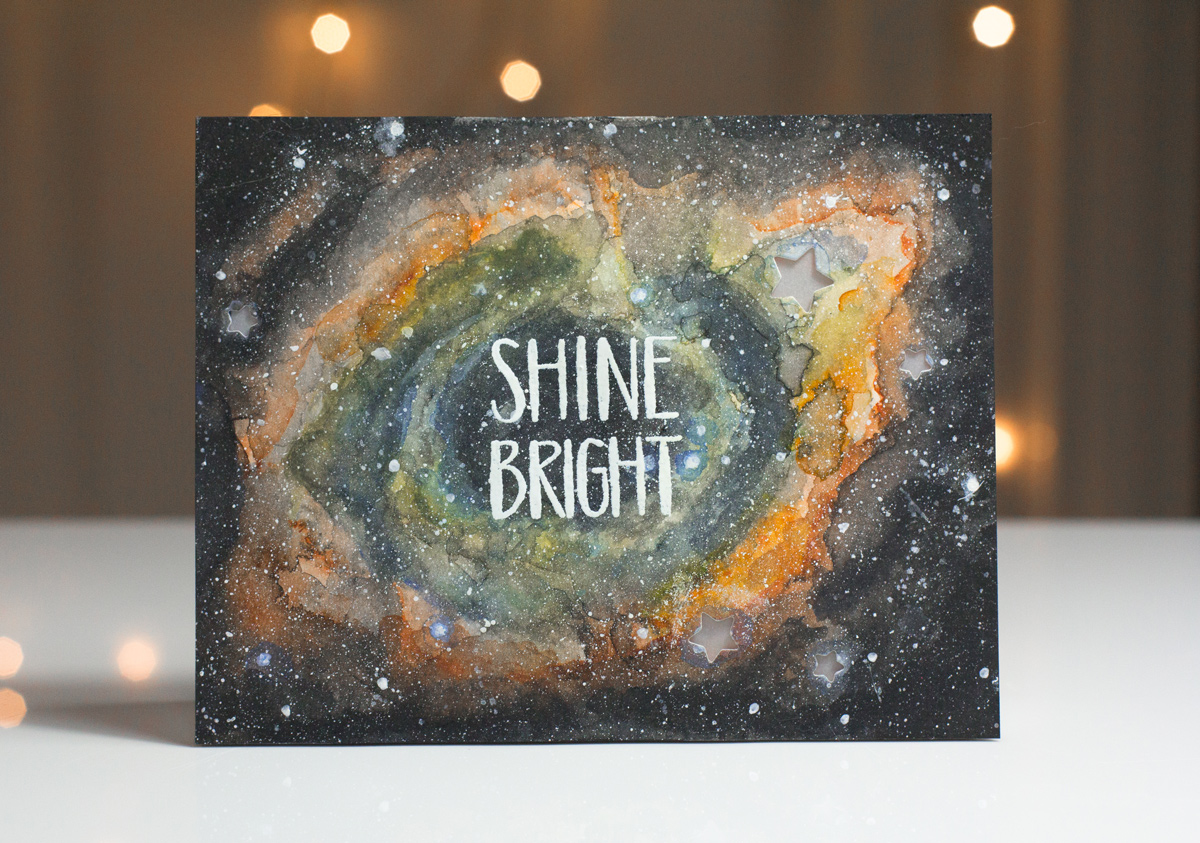 Got to say the Astrophysicist in me is geeking out heavily over this card!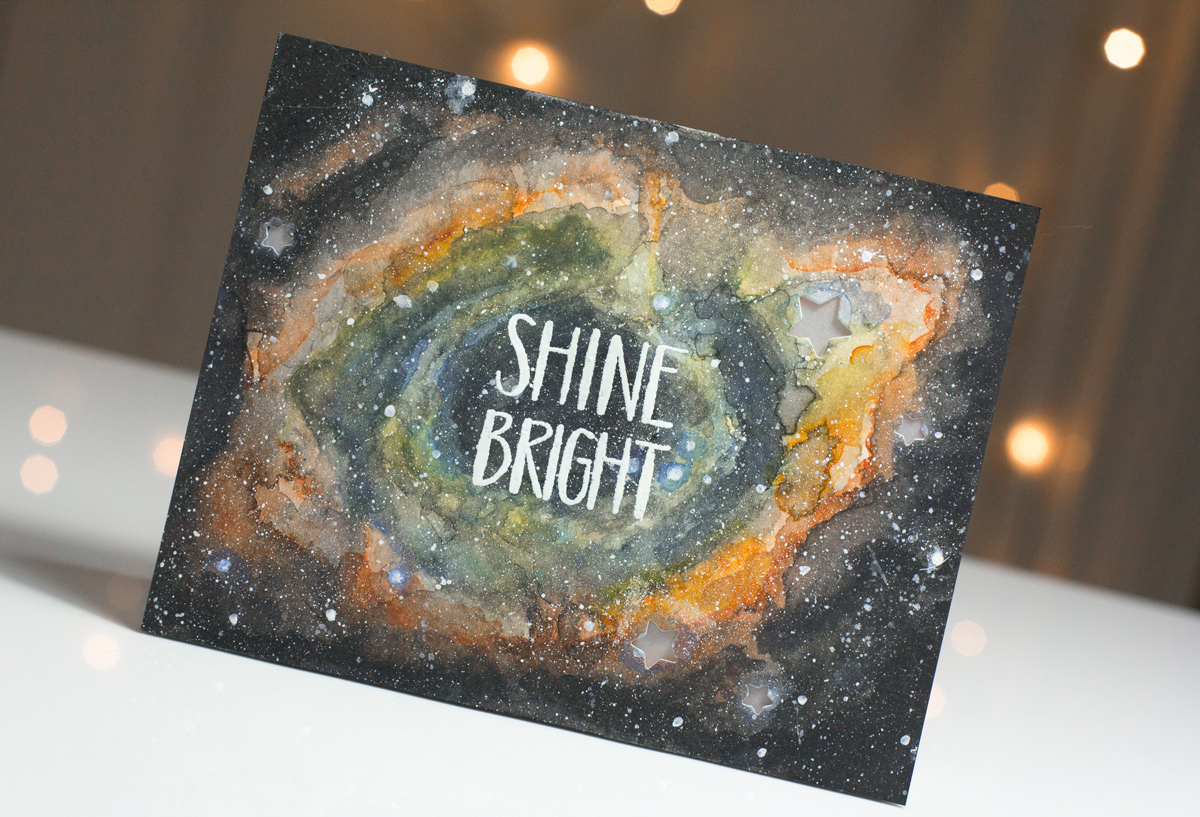 I started by creating my front panel, watercolouring a nebula based on the famous Helix Nebula!
Can you see the similarities?!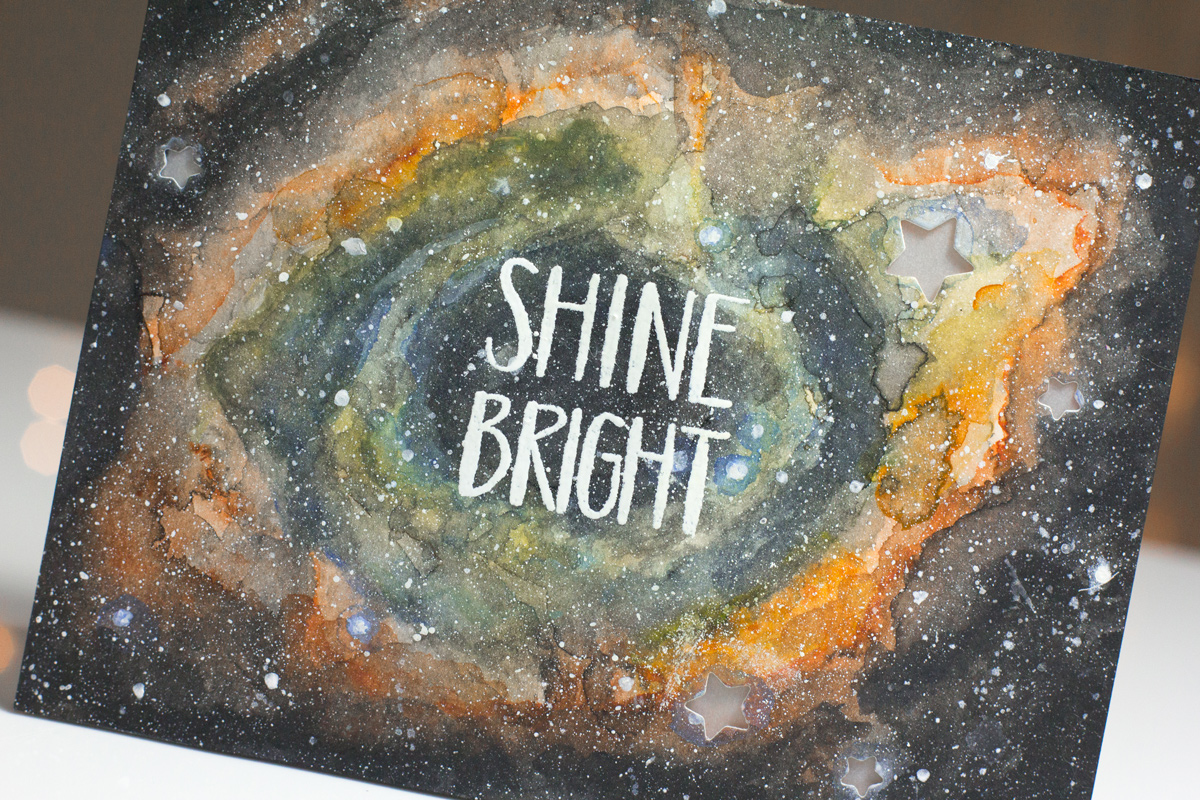 Once I'd got my depiction the way I wanted, I die cut 5 of the largest/brightest stars from the panel, using the Lucky Stars dies. I adhered some vellum behind the negative spaces to diffuse the light. Next I wanted to add a sentiment, so I pulled out my Sparkle and Shine set and heat embossed the 'Shine Bright' sentiment in white.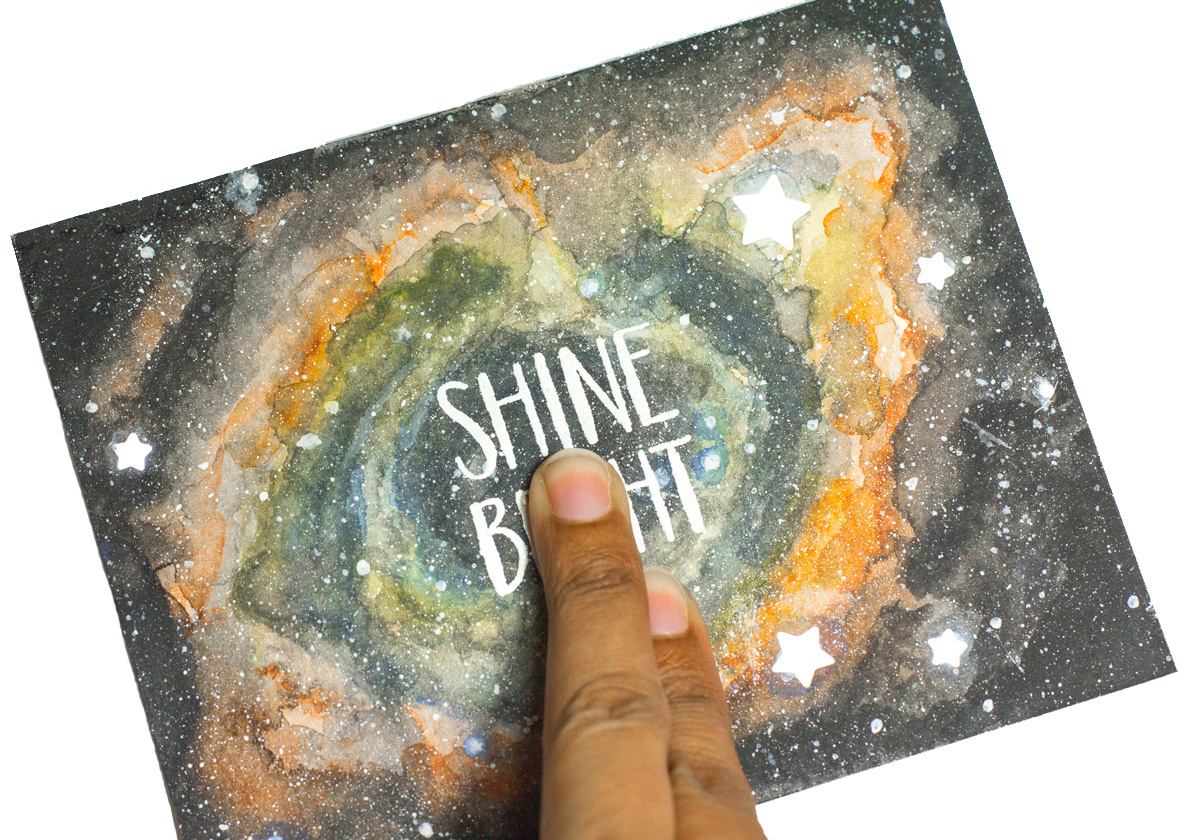 Next it was time to build the circuit! I watched a couple of videos to get an idea of how to set it all up, and there's a great tutorial on the Chibitronics blog for using the Effects stickers, so I used those together to design my circuit. I positioned the battery in the centre of my card so that pressing the sentiment would cause the stars to light up!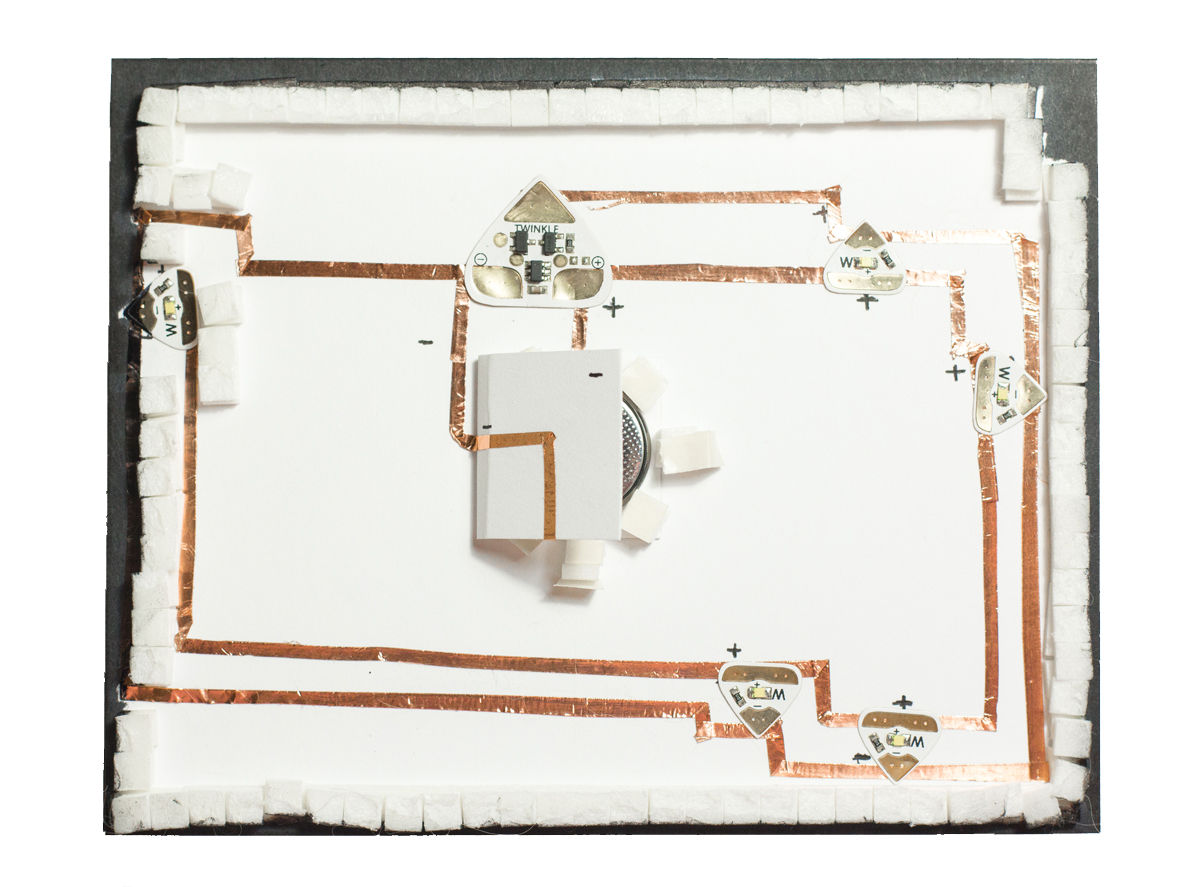 Here's are some photos of the 'inner workings' of the card showing the circuit and battery housing.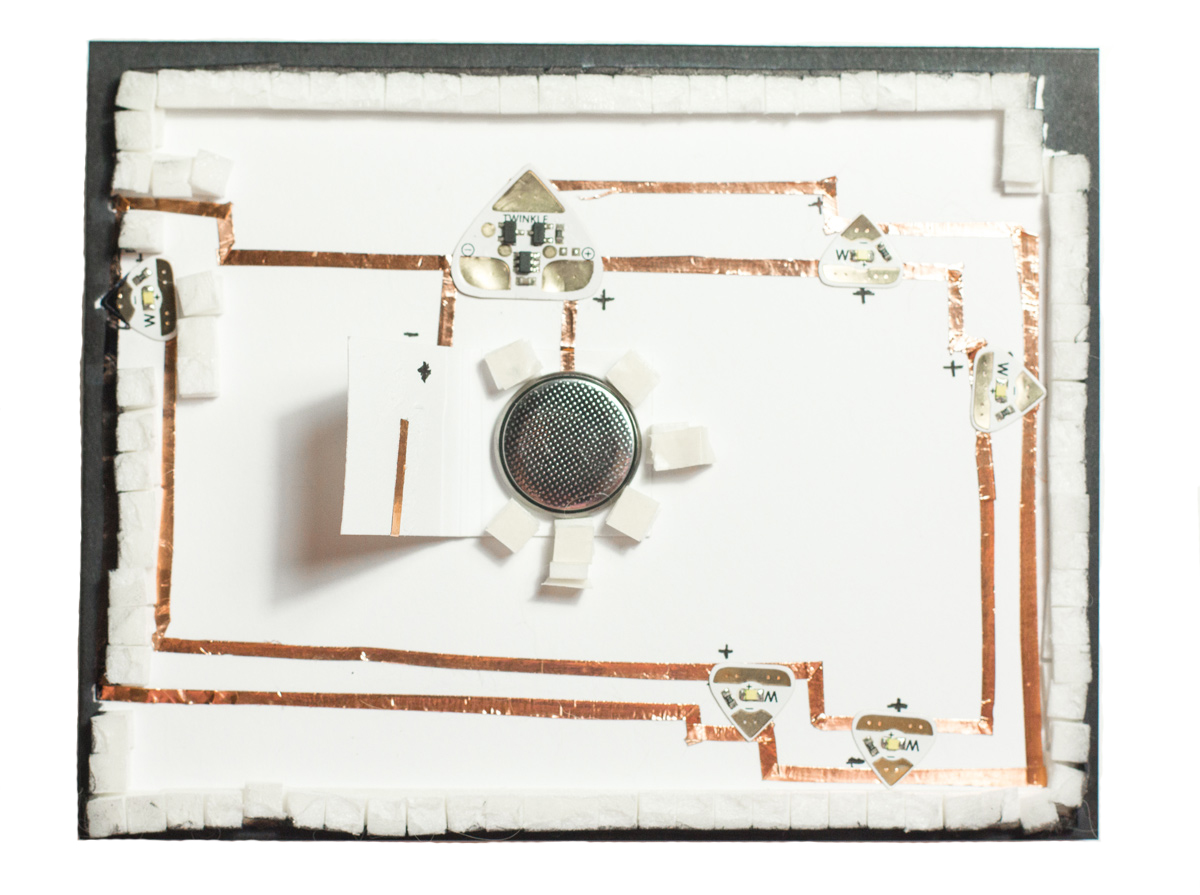 And here's a short video showing that twinkling action! Isn't this card so fun?!
I hope you love this card as much as I loved creating it! If so let me know by leaving a comment below! Thanks so much for stopping by!
Supplies