Hi everyone, happy Friday!
I've been going a bit crazy over dip-dyed stationery lately. There's just something about the delicate edges and gradations of colour, the organic look of it, and the sheer prettiness of it all. Dip-dyeing is so easy to do, and when done with watercolour, infuses a traditional technique with a trendy twist!
I'd been dying to dip-dye (no pun intended!) a tag for a while now, after having been thoroughly inspired by pretty stationery all over Pinterest. So when my dear friend Tracey invited me to be the Featured Artist for her Tag You're It! Challenge, I was not only flattered and accepted immediately, but I also knew just what I was going to do…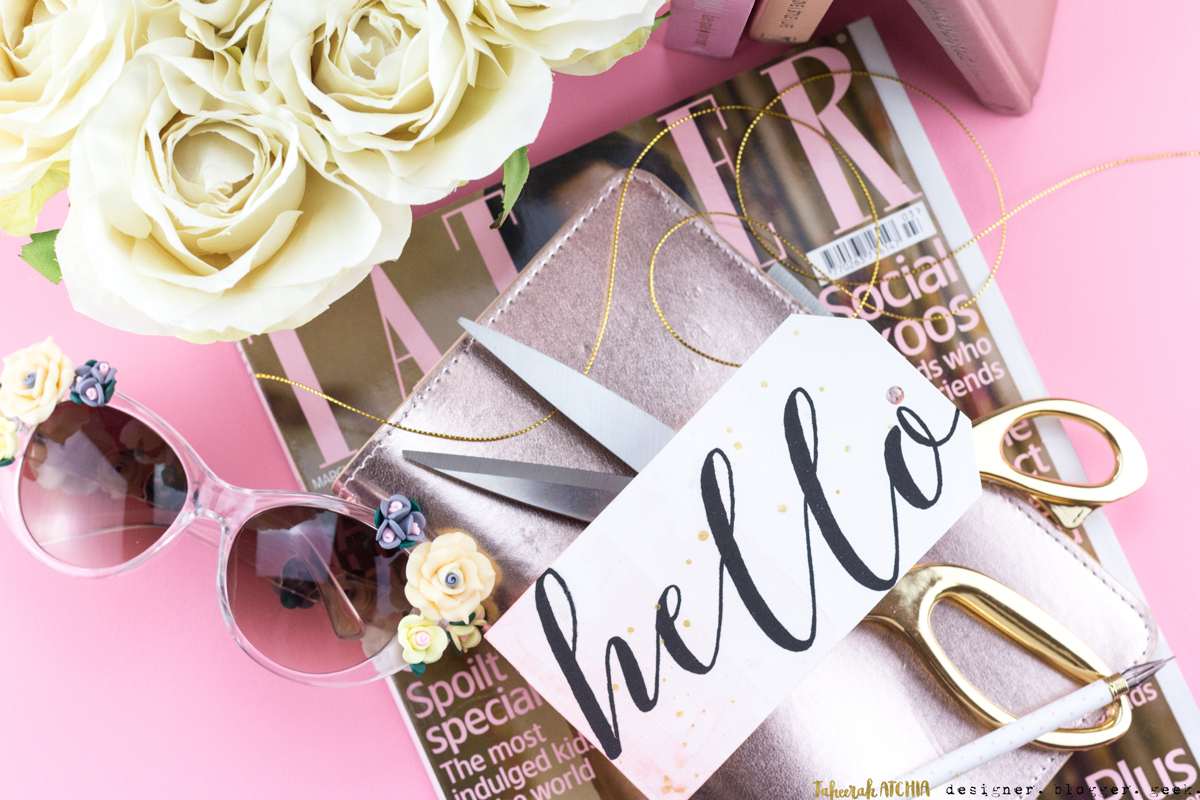 Beautiful, isn't it? Trendy, delicate and oh-so-gorgeous!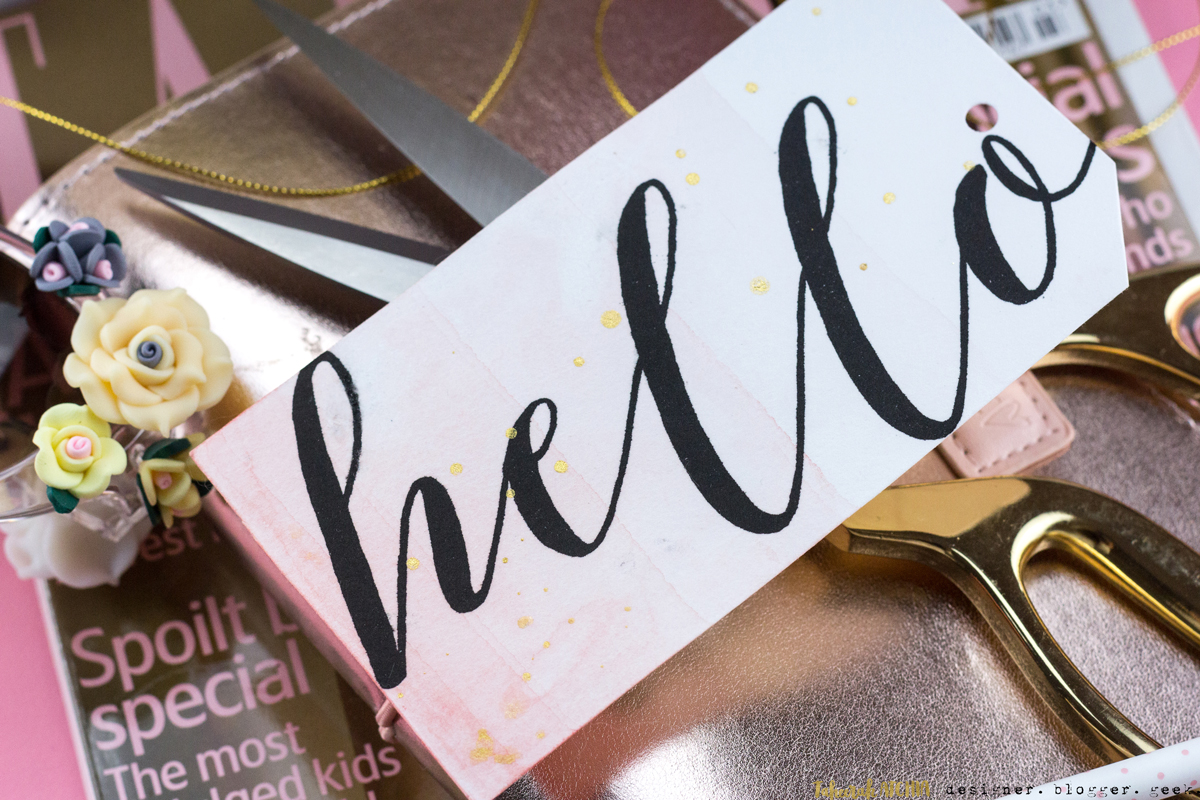 I went with the traditional technique for the dip-dyeing (as opposed to creating a faux dip-dyed look). So I filled a deep container with water, added some watercolour paint into it, then proceeded to dip my giant tag into it repeatedly. I dipped several times per layer of colour, drying with my heat gun in between. The tag itself was created by trimming a panel of Letterpress cardstock (no die used!) and then punching a hole in the top.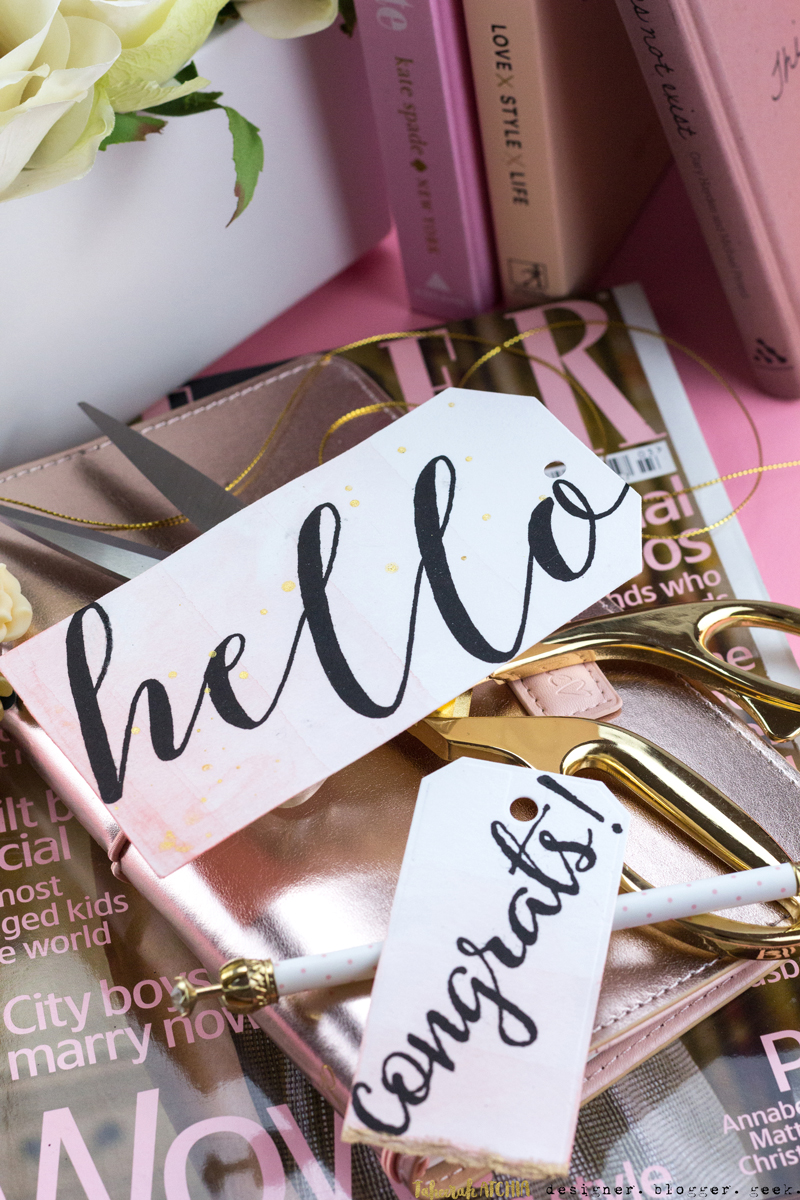 Once the tag was thoroughly dry, I repeatedly stamped the sentiment using Versafine ink. One of my favourite techniques to do with the MISTI is to use it to overstamp to give a really deep, rich black look to my sentiments – definitely needed given the texture of the cardstock, and the size and scale of the stamp! A final finishing touch was to add some gold splatter and this tag was ready to hit the town – I even made it a little friend to compliment it! (that one did use a die, which I've linked to at the end of this post!)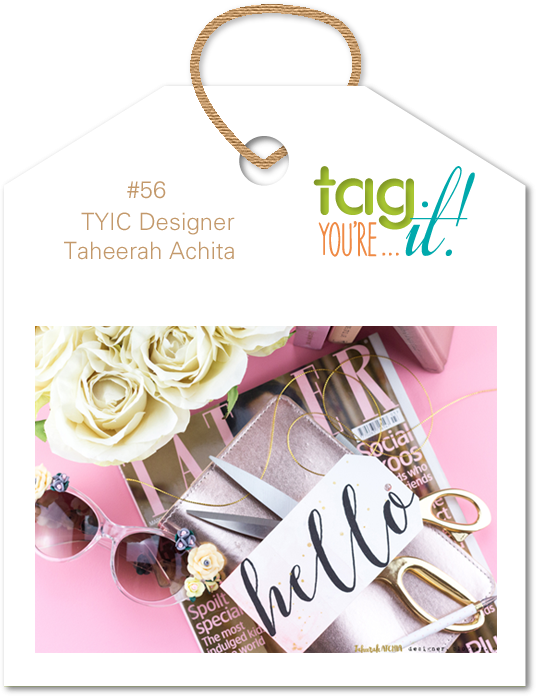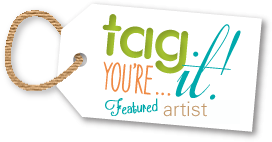 As I mentioned, I am absolutely honoured to be the Featured Artist for the latest Tag You're It! Challenge! Be sure to stop by the Tag You're It! Challenge blog to check out what the design team has created using my tag as the inspiration – and make sure you submit your entry to the challenge too! I can't wait to see what everyone has created!! See you there!
PS: I'd love to know what you think of my new photo styling! I'm planning to shoot all my projects in this vein from now on!
Supplies