Hi everyone, happy Monday!
I've always been fascinated with dinosaurs, even from a young age. Among my favourite books as a child were several thick volumes about all the different species of dinosaur, histories of palaeontology, and a whole lot more! The Natural History Museum was one of my favourite places. In fact if I hadn't studied Astrophysics I probably would have picked Palaeontology as my degree. But I digress.
So with my fascination continuing well into adulthood, it's no wonder that I have a natural attraction to and affiliation for dinosaur stamp sets. Dinosaur cards aren't just great for kids – they enthral adults and children alike! And once you factor in some clever puns, they work for a number of occasions too. Case in point: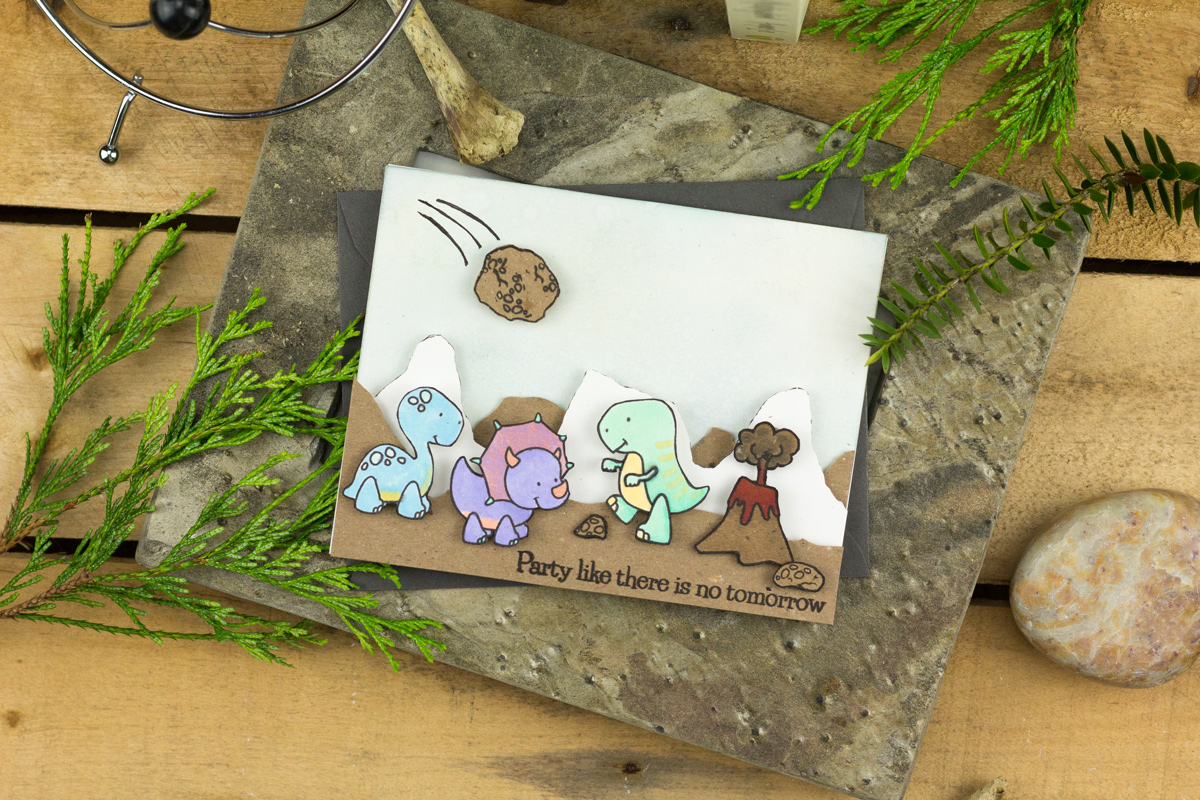 This is just one shot of this card – you can find many more images, close-ups and a description of how I made it over at the Sugar Pea Designs blog where I'm guesting this month! I'd really appreciate you hopping over there and taking a look! See you there!