Hi everyone, happy Monday!
I want to talk about two very important things to me today.
Stretching your stamps.
And cake.
Let's tackle the yummier of the two first.
A party just isn't a party without cake. I'm sorry, but it's true. Doubly true if it's a birthday party. My one rule about birthdays is that there must be cake. Sure, you can have fancy finger food, balloons, presents, all that. But a party without cake is just a meeting. (Incidentally, we often have cakes in our meetings too. That doesn't make them parties. That just makes them much better meetings).
Now, where was I?
Ah yes. Cake: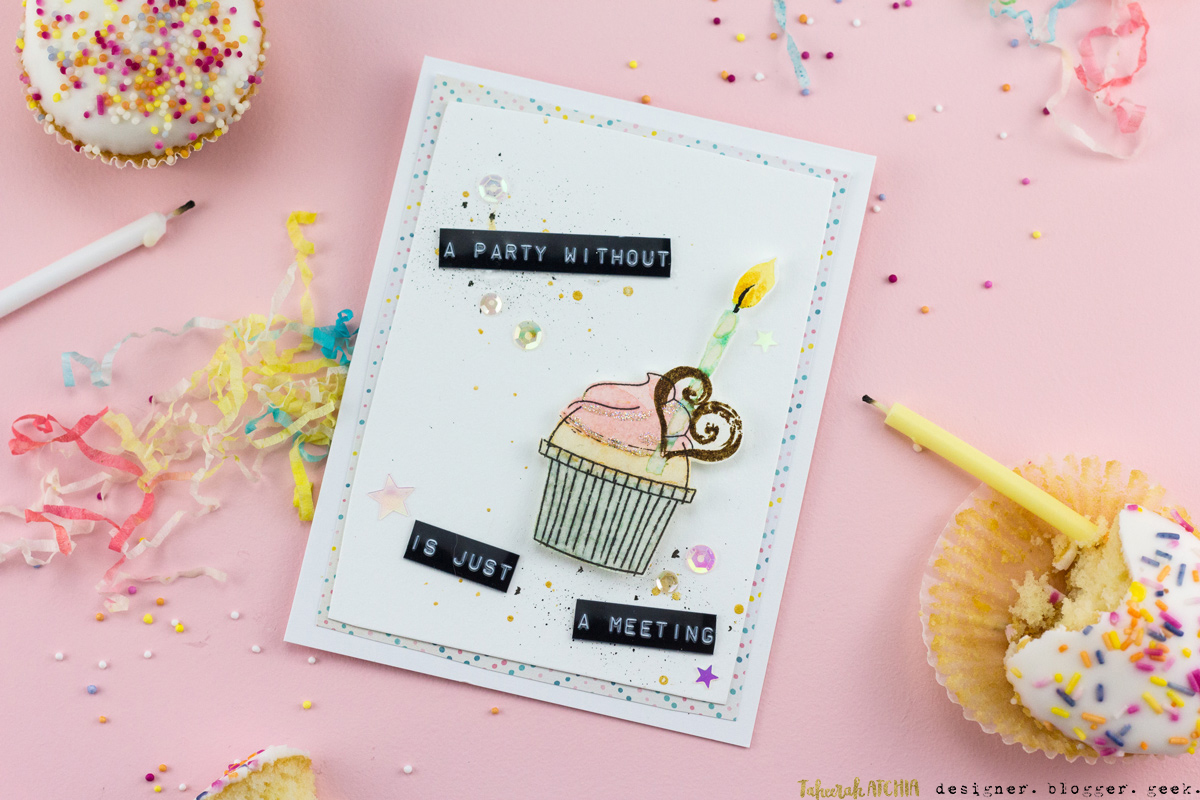 So, you can see how strongly I feel about this issue – I had to put it on a card. And, I didn't have any of the cake stamps from SugarPea Designs yet (note to self: must remedy). So, what's a girl to do when she has to make a very important cake statement? Stretch her stamps.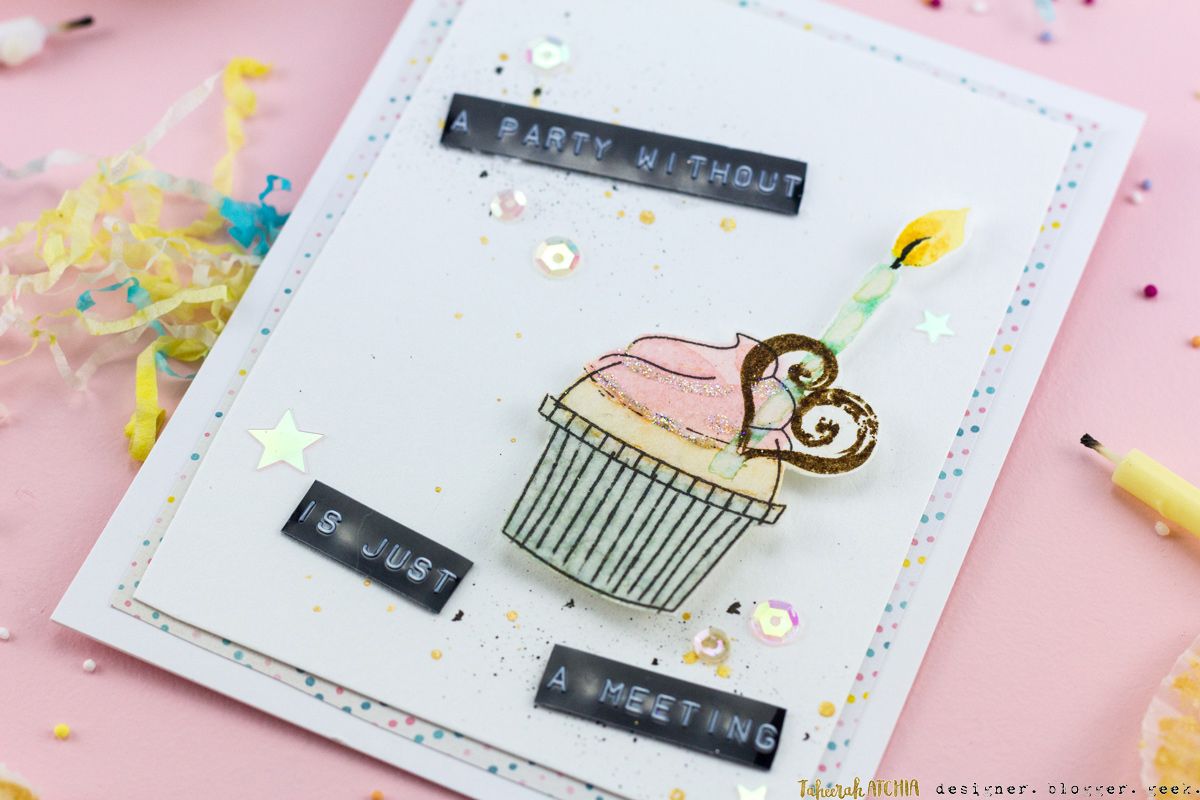 These are just a couple of shots of this card – you can find many more images, close-ups and a description of how I made it over at the Sugar Pea Designs blog where I'm guesting this month! It's actually my final guest post for them I'd really appreciate you hopping over there and taking a look! See you there!