Hey everyone! Welcome back!
Today I have a special post to share with you! The Pinkfresh Studio DT are putting on a special Blog Hop for the release of the latest Fresh Inspiration Kit!!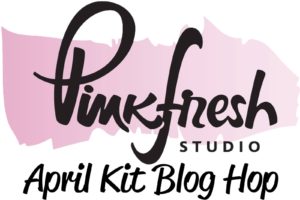 You should have arrived here from Margareta's blog. If not then please start at the Pinkfresh Studio blog!
Pinkfresh kits are always chock-full of awesome products, and the April kit is no exception!! From gorgeous chipboard words to a fantastically versatile stamp set and die combo there's plenty here to keep you inspired and crafting for ages!!
I'm sharing just one card I've created with items from the April kit – but I can promise you there'll be more!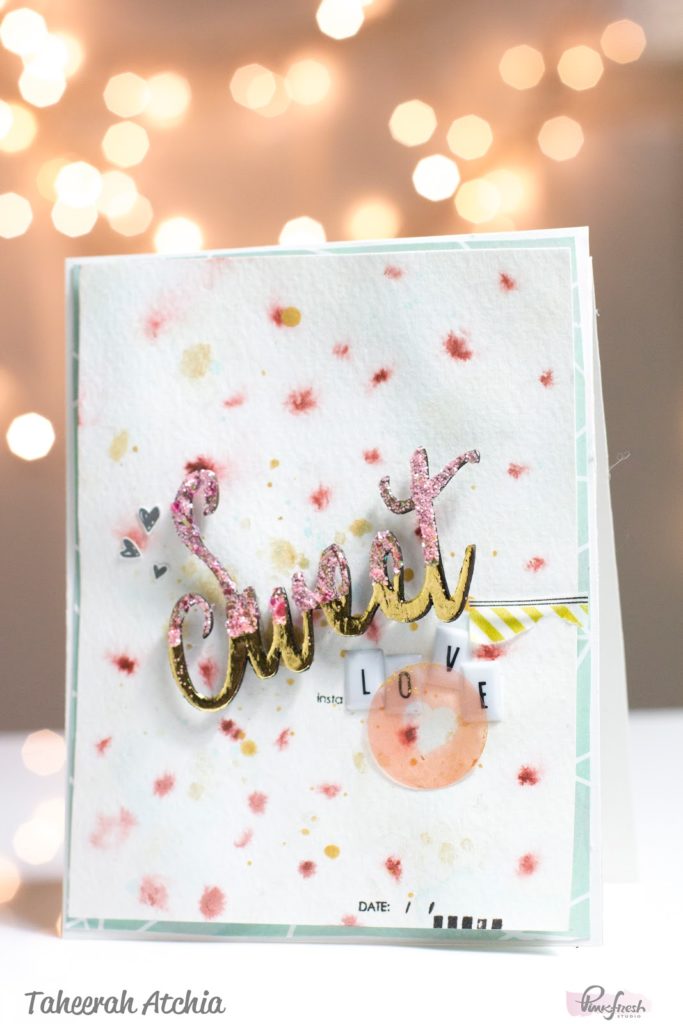 Love how this turned out!!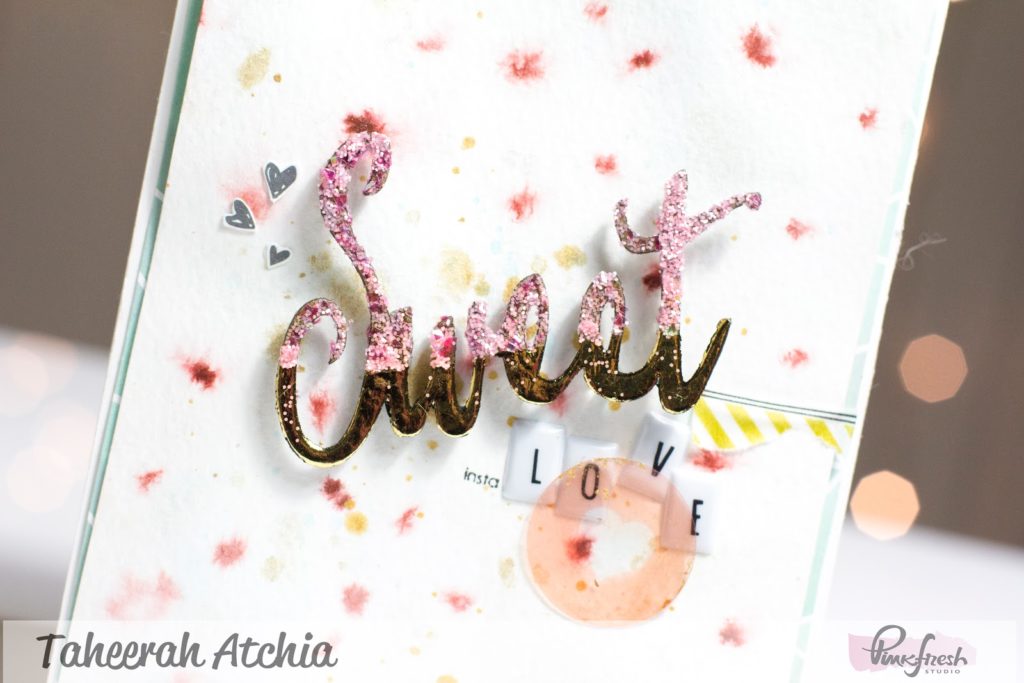 I used one of the chipboard words and foiled the bottom part of it and glittered the top part! I also used the letter stickers, stamp set (check out those tiny cute words!) and a strip of washi tape from the kit. The little hearts are from the Up In The Clouds papers and the heart transparency from the March kit!
I love how all these items came together perfectly – Pinkfresh Studio certainly know how to give you combinations of products that are unexpected yet fabulous!!
There's tons of inspiration on all the stops of this Hop, so you really must check out all the fabulous creations of the DT!
Taheerah
Giveaway!!!
No Blog Hop would be complete without a giveaway!! Pinkfresh Studio will be giving away one April kit to a very lucky winner!!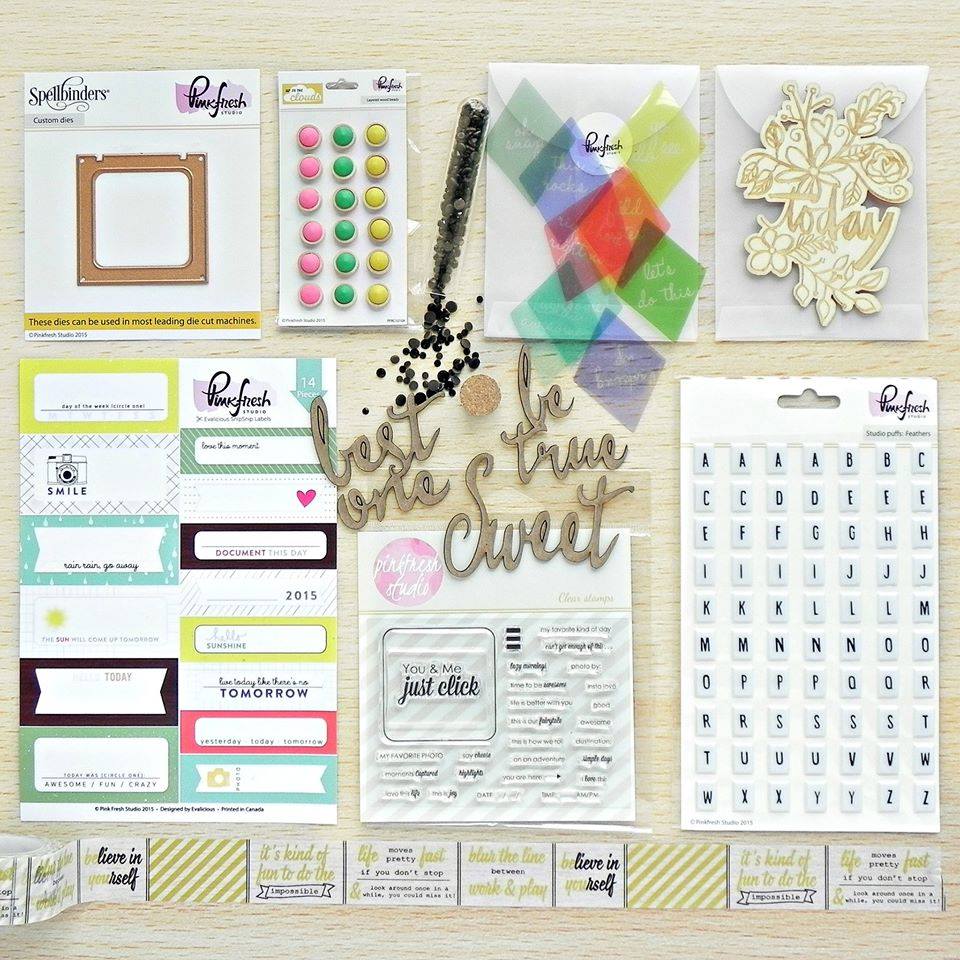 To enter, be sure to visit all of the blogs listed where you'll find amazing project ideas, and tips! Then, stop back
by The Pinkfresh Studio blog and let us know what your favourite project is that was created from the April Kit to be entered in the giveaway!
You have until the 22nd of this month to comment, and the winner will be announced on the 22nd too!
In the meantime, if you want some more info about the Pinkfresh Kit releases:
Pinkfresh Studio Kit Sneaks start the 5th of every month
Pinkfresh Studio Kits are released on the 15th of every month. You can buy a single month's kit or you can subscribe to get awesome Pinkfresh Studio inspiration every month for a reduced price!!
Thanks so much for stopping by!