Hey everyone! Happy Tuesday!
It's time for another Runway Inspired Challenge! I so love creating for these!!
Here's the *dreamy* inspiration image for this challenge: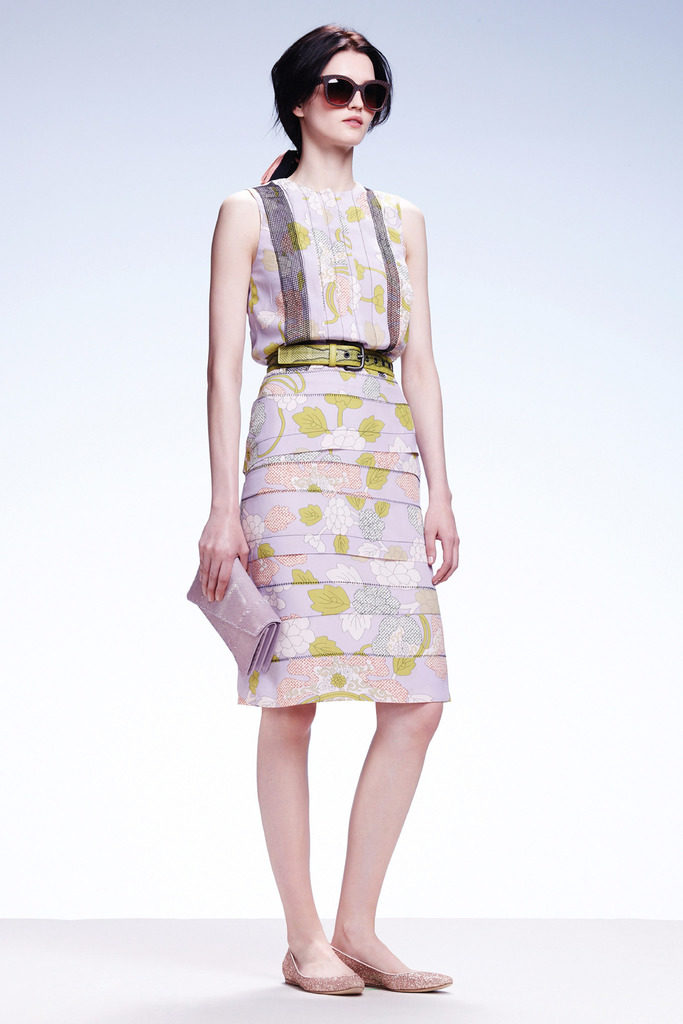 Now that's my kinda dress!! Soft lilac colour and layers, wonderful floral print, and so so chic! Here's what I came up with: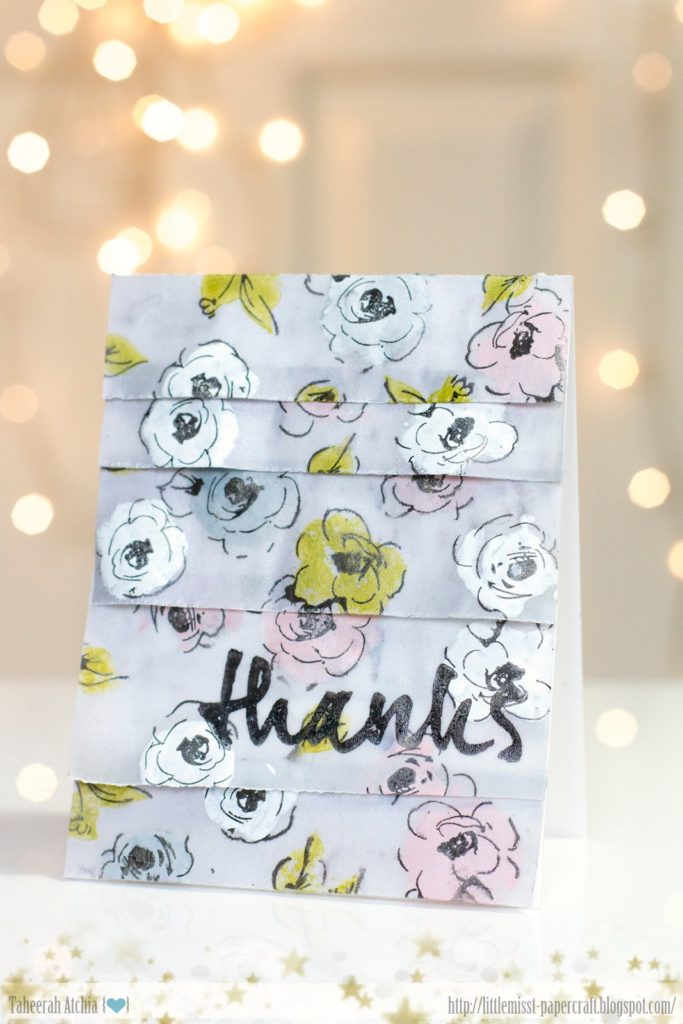 *squeal* Can I just say how much I *love* this?!?! It turned out just perfectly!!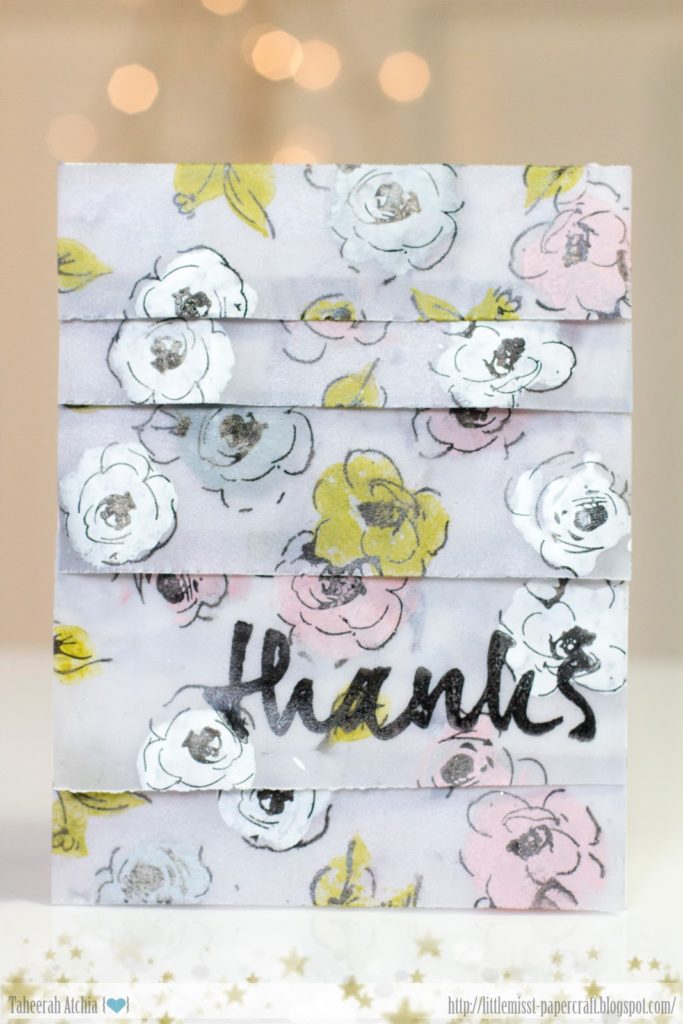 I started with a panel of vellum. I wanted to recreate the soft layers of the skirt and the wonderful colour too. I decided to mix my own spray mist! So I combined a bit of Glimmer Mist in Electric Blue and Vintage Pink, and Studio Calico Mister Huey's in Calico White and Calico Shine. I then painted a few layers onto the vellum, drying each layer with my heat tool, then finally ironing the vellum a bit to remove some of the warping.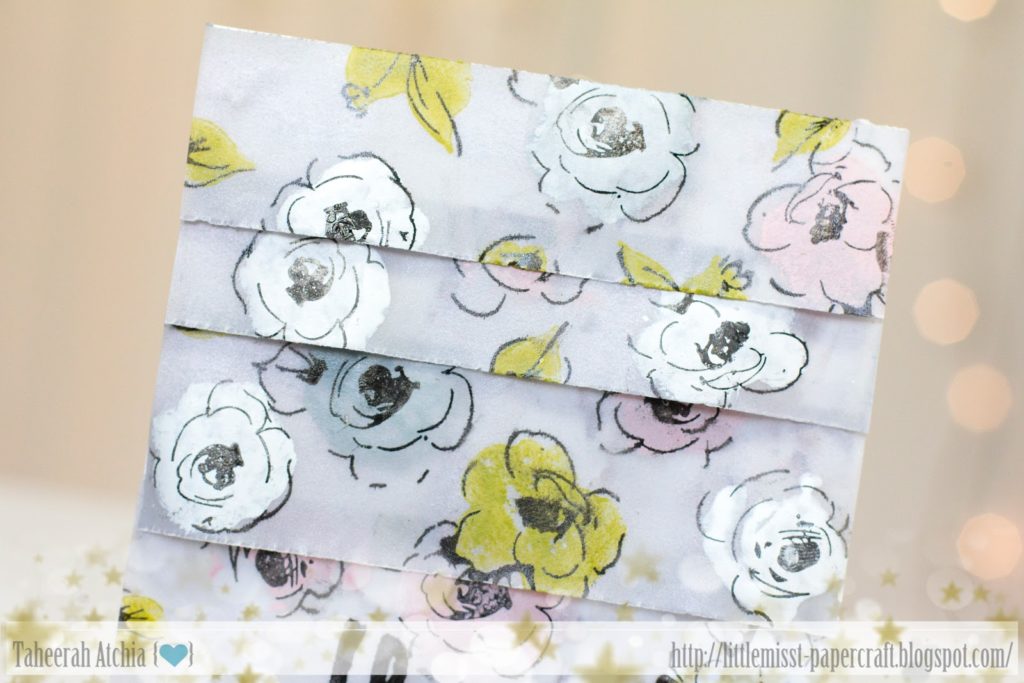 I then set about creating that floral pattern! I tore the vellum into strips then reached for my Altenew Painted Flowers set. I pulled out my Distress Paints in Picket Fence, Victorian Velvet, Weathered Wood and Peeled Paint and used them on the stamps to stamp all the base colours, then added the detail stamping with Versafine Onyx Black ink! A tip – when doing this make sure your paint is properly dry before stamping the detail otherwise it doesn't come out very, um, detailed. Ask me how I know. 
I arranged my strips and adhered in place, each overlapping the next, on my Rustic White card base using Scor-Tape, then stamped the sentiment from PTI's Wet Paint set using Versafine and I was all done!!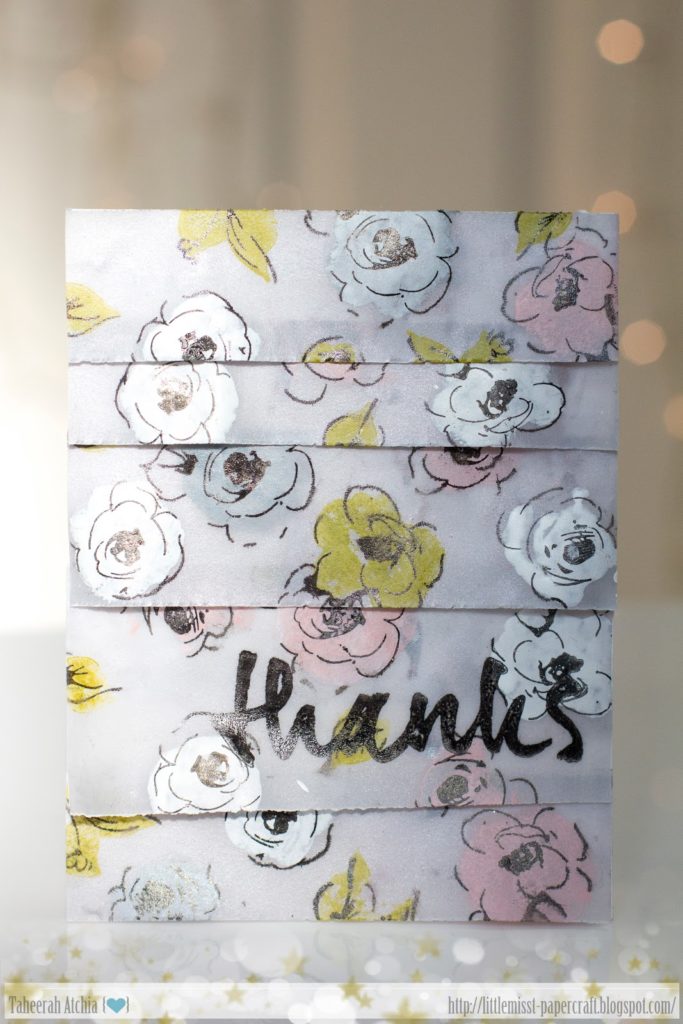 This card sparkles and shimmers so much thanks to that custom-mixed mist paint! I tried to capture a couple of shots to give you an idea. The photo above and below are in natural sunlight in the evening yesterday!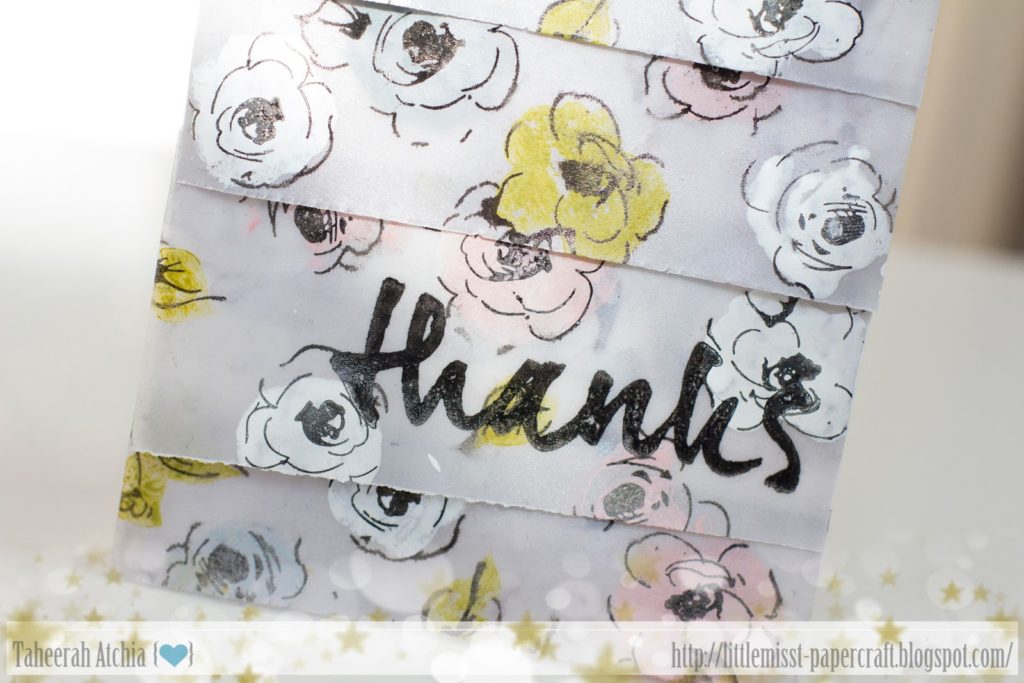 Amazing right?! You can also see some of the translucency of the layers coming through. I am so so so so *so* happy with how this turned out!!
So anyway, now I'm all done squealing and monkey clapping with excitement and all the rest of it, you definitely want to check out what the rest of the DT have come up with!!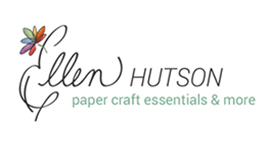 Our sponsor this week is Ellen Hutson so be sure to enter to be in with a chance of an awesome prize! 
Thanks so much for joining me today and sharing in my excitement!! I would love it if you left some love before you went on your way!
Supplies