Hey everyone!
I'm back today to welcome to Day 2 of the Newton's Nook May Release!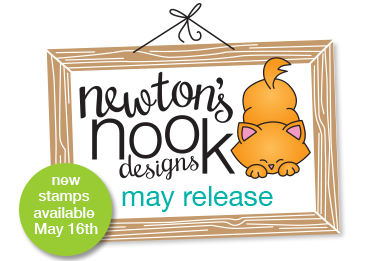 We have two *awesome* sets being released this month – and you're totally invited to come party with us!
Last month was all about the mothers, and this month it's the turn of the fathers! Today's set is one that I know is going to be super-popular! Winston is back – and this time he's grilling up a storm in Winston's BBQ! You won't be able to resist the great scene-building elements, great sentiments, and of course Winston himself!!
I always think of Winston as quite a hapless chap, and as I looked at this set I came up with something brilliant for his latest escapade: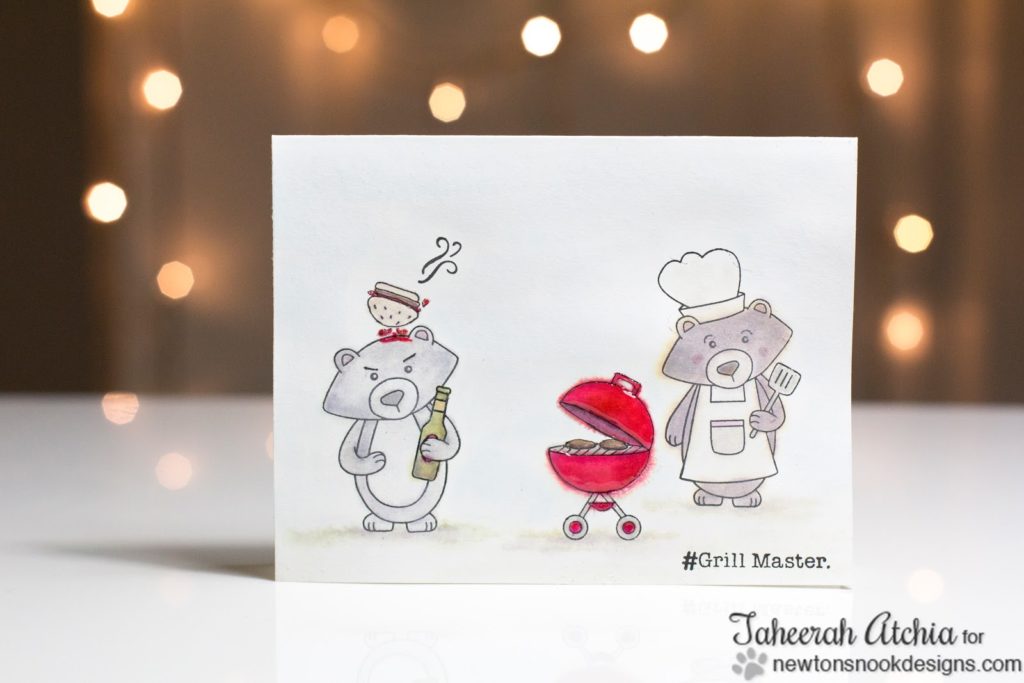 What do you think? I think it's absolutely hilarious!! I seriously can't stop laughing at it!!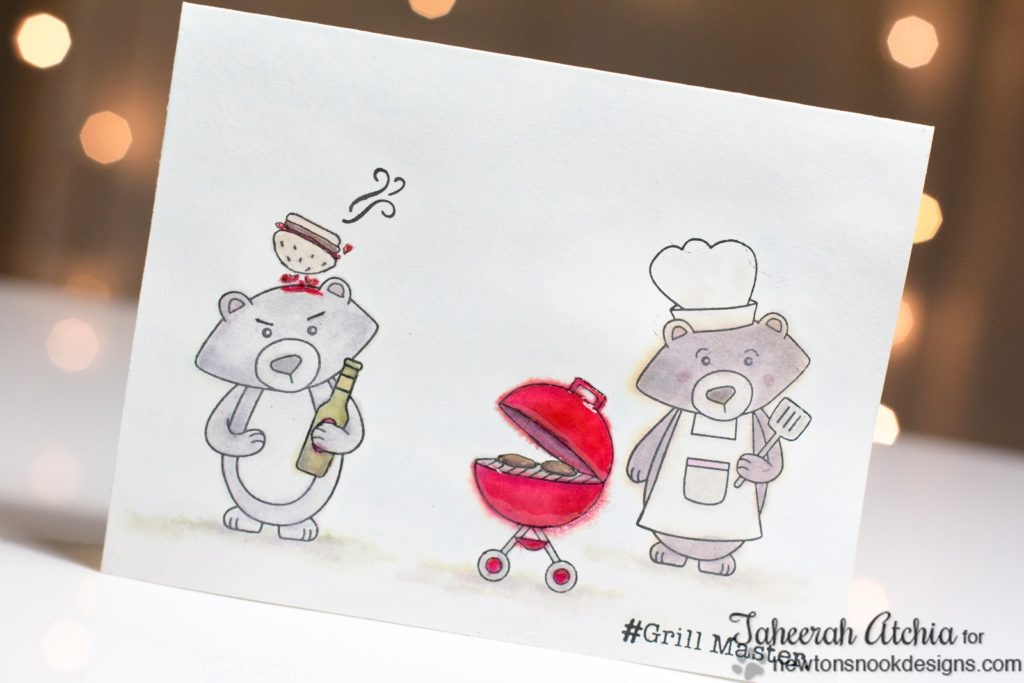 I started with a Pure White card base and began stamping my images using Versafine Onyx Black ink. I used the Winston from Winston's Birthday for the angry bear! I knew I wanted him to be holding a beer so I used some clever masking so he could hold the bottle! I also already knew that I wanted him to be annoyed so I wiped the ink off his eyebrows before stamping then drew on some angry ones instead!! Hilarious!!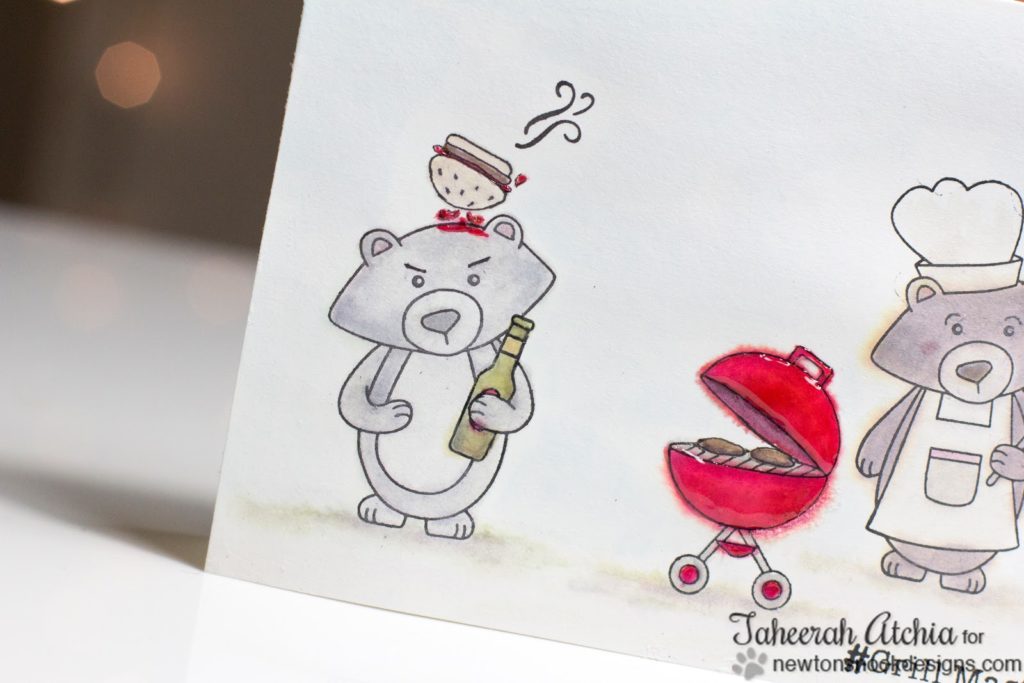 I then watercoloured my images using Distress Markers. I'm particularly proud of my watercolouring of the grass/ground! The red kinda fanned out of the grill but I don't mind this as it kinda looks like it's glowing! I added Glossy Accents to the grill and the beer for some shine! I love how Chef Winston looks so embarrassed at his attempts to cook/toss a burger!!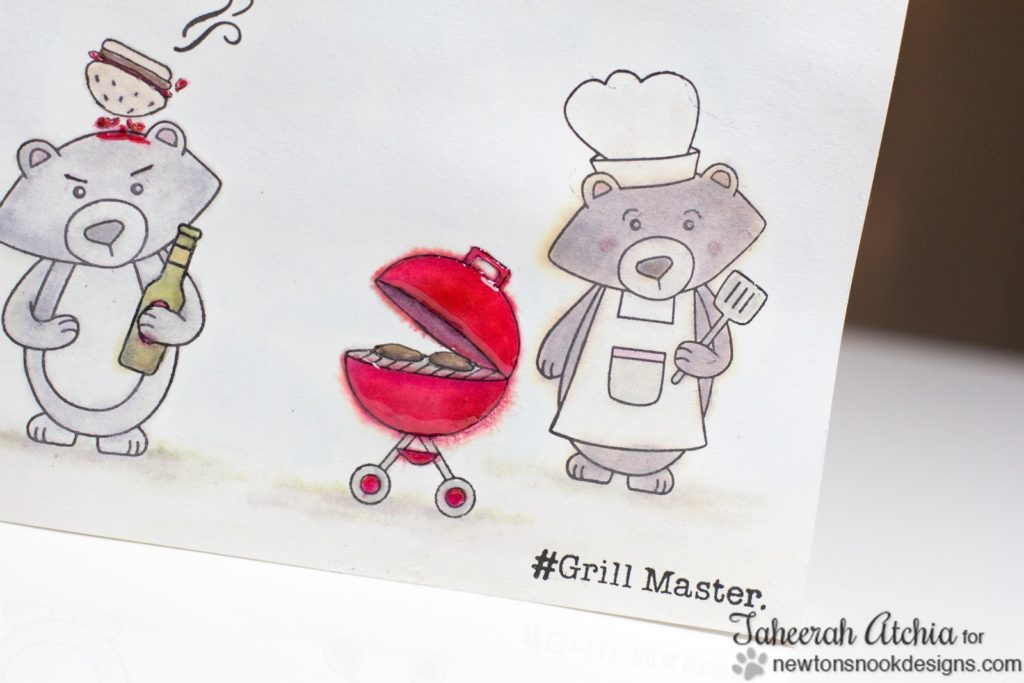 To finish, I stamped the sentiment from the set, then partly inked the '#1' stamp so that I could use it as a hash tag! Oh the irony! I think this card would be a hilarious one for all those hapless Dads out there!!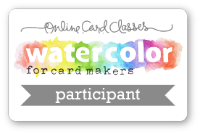 As this card is a great example of watercolouring images I'm linking it up as homework to the 'Watercolor For Cardmakers' class from Online Card Classes! This class is probably the best OCC class *ever* and you really should join if you haven't already!!All the Newtonians (that's what I've decided to call us, hehe!) are blog hopping today! Please be sure to join us and hop along and comment on each of the team's creations! Read on because there's a prize up for grabs!
Would you like to win Winston's BBQ?
This set will be given away to two lucky winners!
Here's how to win:
Comment on the NND blog and Design Team and Guest blogs (see list below)! Two winners will be chosen at random from the collective blogs release posts. Make sure to check out each of their blogs and comment for your chance to win. You will not know which blog has been chosen so the more you comment on the better your chances are of winning! You have until Thursday, May 15th at 9pm Central Daylight Time to comment — winners will be announced on the blog post on Friday, May 16th.
Check out all these awesome Design Team Blogs below to enter:
Taheerah Atchia
I do hope you'll join me again soon for some more Newton's Nook fun! Thanks so much for stopping by!
Supplies: