Hey everyone! Happy Saturday!
Today we're having some extra fun over at Uniko Studio as we revisit an awesome older set for an awesome blog hop! This month it's the turn of Accent Essentials: Arrows! Arrows are still an awesome trend and this set really embraces them in a fun variety of styles and ways!!
I opted for the long triangular arrowhead in the set. I must still have Christmas on the brain as I instantly thought 'modern Christmas tree':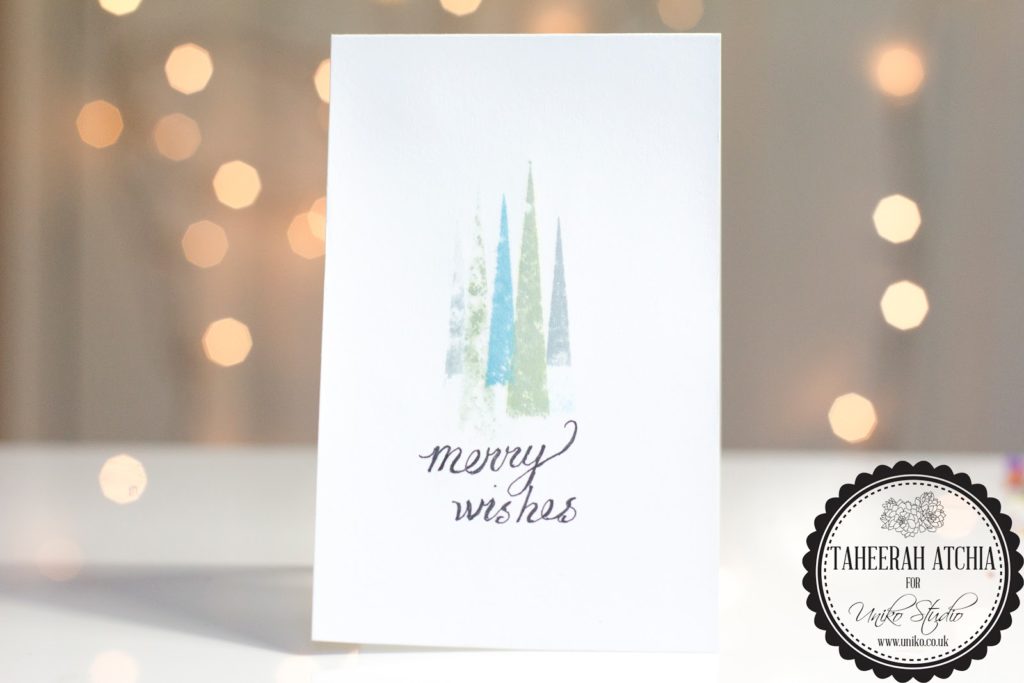 What do you think? I l just love how it turned out!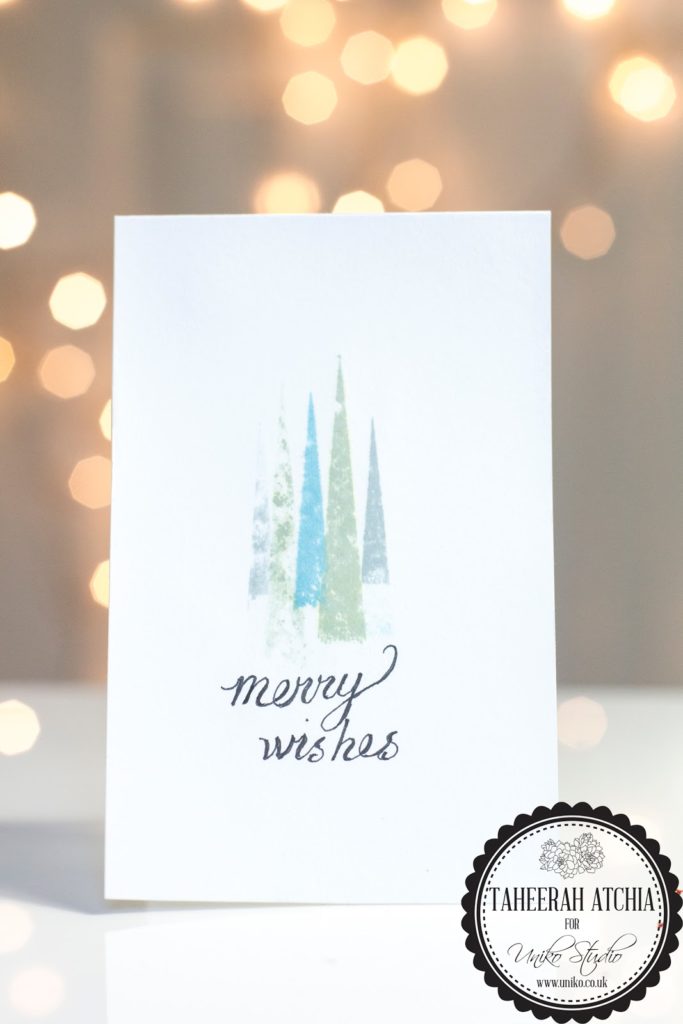 I started by with a Pure White card base and partially inked my stamp before misting with water and stamping to create my 'trees'. I used Distress Inks in Bundled Sage, Iced Spruce and Broken China. I love how this created a modern watercolour effect!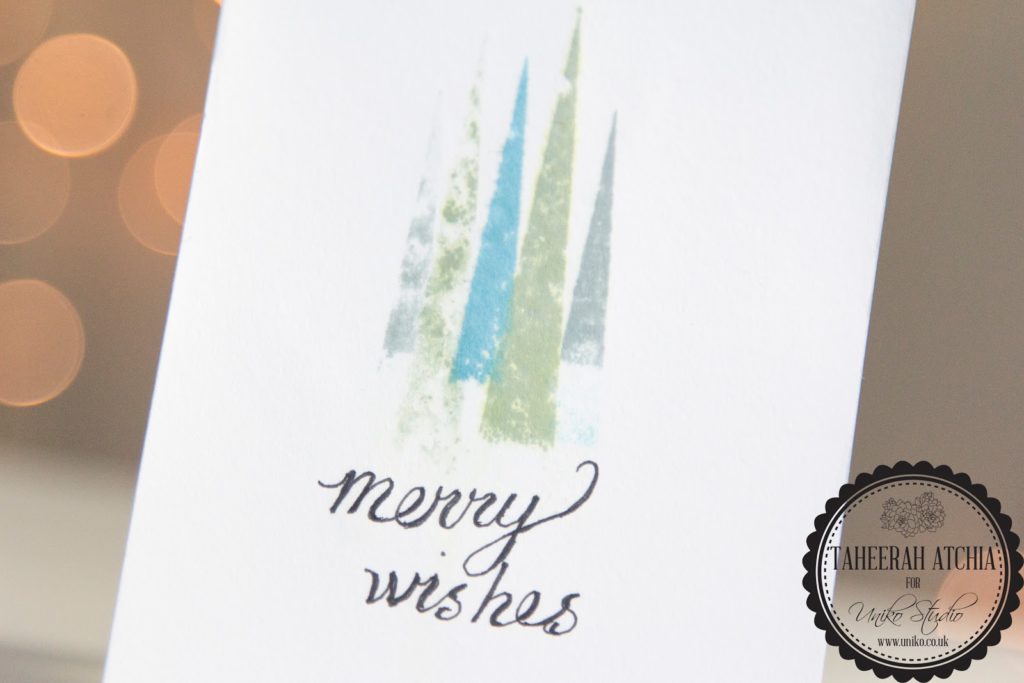 I added a little hand lettering to finish this one off!!
So in case you are new to the Revisited Blog Hop then it couldn't be simpler! You have until 23:59 UK time on Wednesday 14th January (18:59 EST) to leave comments on the Design Team's posts to be in with a chance of winning this set plus a £5 gift certificate to use at Uniko!! And believe me, even with no prize on offer you would want to comment anyway – their projects are *amazing*!!
Taheerah
Well that's it from me for today, but I will be back soon with something new! I do hope you will leave some love before you head on your way though! Thanks so much for stopping by!
Supplies: