Hey everyone! Happy Friday!
I have a quick and elegant card for you today featuring a 'You're the cat's pyjamas' sentiment. Whenever I hear the phrase 'the cat's pyjamas' I can't help but think of the following scene in Sex And The City. 🙂
Charlotte: I had no idea that Betty Buckley was so talented!
Stephan: Please! She is the cat's pyjamas.
Charlotte: Why do people say that?
Stephan: I have no idea. Maybe because she was in Cats.
Stephan: Let's start another one. Like, "She's the dog's tuxedo."
~Sex And The City S2 Ep11: Evolution
🙂
Anyway, onto the card! I had purchased a few cat stamps from KatzelKraft a little while ago and finally busted one of them out to create this: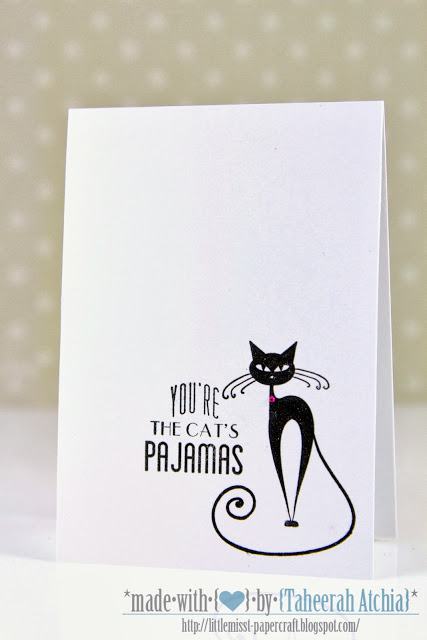 What do you think? I really like it even though it's simple!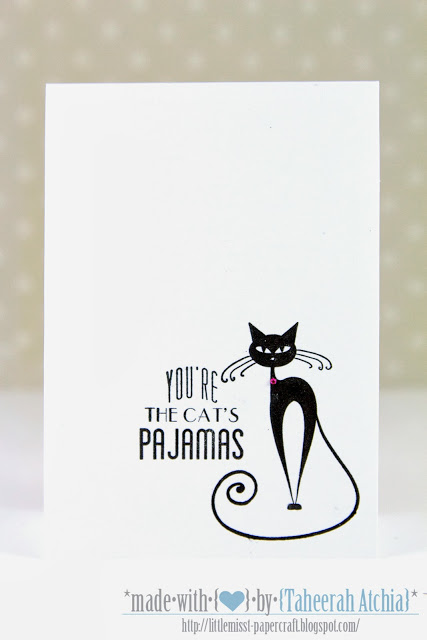 I started by stamping the cat using Memento Luxe ink in Tuxedo Black, then added the sentiment from Waltzingmouse Stamps' Putting On The Ritz set.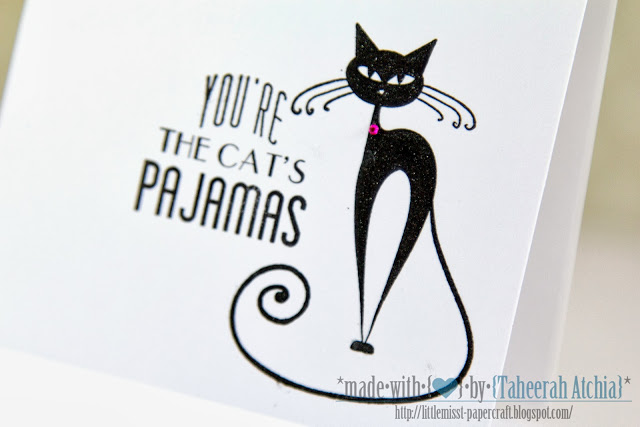 I went over the cat with my Wink of Stella Clear Glitter pen then added a single pink rhinestone to the cat. Done!
This quick and CAS card was brought to you by 'too tired and not in the mood to craft for hours', lol! I would love to know what you think of it! Thanks so much for stopping by!
Supplies: